Street 118, Sangkat Mittapheap, Khan 7 Makara, Phnom Penh, Kingdom of Cambodia
promotion
SPECIAL MENU
Valid until October 31st, 2023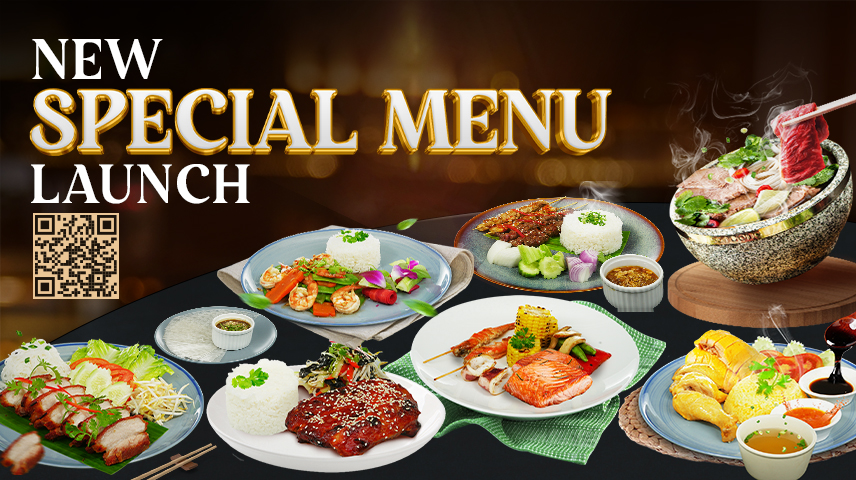 We are thrilled to introduce our new special menu featuring an array of Asian-inspired dishes. Our talented head chef and his team have meticulously crafted each dish to deliver a delightful fusion of flavors, promising an unforgettable dining experience.
Here are our top recommendations:
1. Hainanese Chicken Rice (Singapore)
2. Hot Stone Pho (Vietnam)
3. Deep-Fried Crispy Pork Belly (Asian)
4. BBQ Pork Rib (Korean)
5. Grilled Mixed Seafood Platter (Asian)
6. Stir-Fried Prawn with Snow Pea (Khmer)
7. Pan-Fried Beef & Chicken Satay (Malaysia)
We invite you to explore our new menu and indulge in these delectable Asian delicacies.