2022-05-28
Privacy Policy Information
Thank you for visiting the website Luxcity.com operated by Luxcity Hotel & Apartment. We respect and are committed to protecting your privacy.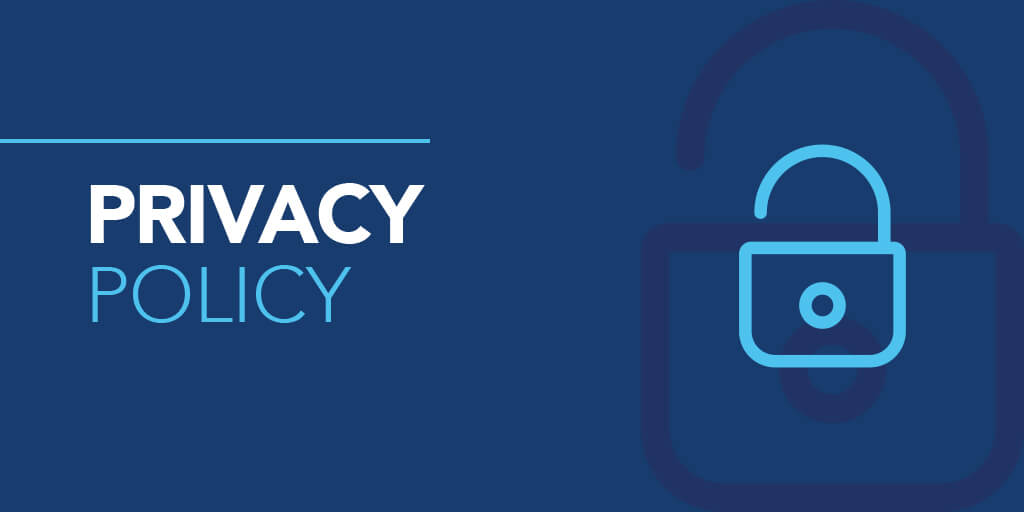 DATA PRIVACY STATEMENT
This Privacy Statement is issued by Luxcity Hotel & Apartment, which includes the privacy information collected and used by the Hotel:
We collect data through our websites which you are accessing this Privacy Statement including Luxcity.com and other sites powered by Luxcity Hotel & Apartment (collectively, the Sites);
We also collect data when you use our software applications, or computers and mobile devices at the Hotel (the Apps);
We may collect information from our social media pages that we control in connection with the Privacy Statement (collectively, our Social Media Pages);
Whenever you contact us by e-mail or in person, we often save your provided data.
It involves the contracted third parties such as authorized licensees, owners, and franchisees; and other sources like public databases, marketing partners, and other third parties; The Websites, Apps, and our Social Media Pages are collectively referred to as the "Online Services," and the Property Visits and Offline Interactions are referred to as the "Services".
COLLECTION OF PERSONAL DATA
At touchpoints throughout your guest journey, Personal Data is collected in line with the law and to ultimately benefit you. It may provide us with various information that personally identifies you. We collect and process the following types of Personal Data about you:
Name
Gender
Postal address
Telephone number
Email address
Financial information (such as credit and debit card numbers or other payment data)
Language preference
Date and place of birth
Nationality, passport, visa, or other government-issued identification data
Important dates: birthdays, anniversaries, and special occasions
Membership or loyalty program data (including co-branded payment cards, and travel partner program affiliations)
Employer's details (for business-related bookings)
Travel itinerary, tour group, or activity data
Prior guest stays or interactions, goods and services purchased, special service and amenity requests
Social media account ID, profile photo, and other data publicly available, or data made available by linking your social media and loyalty accounts
In more limited instances, we may also collect:
Data about family members and companions, names, and ages of children
Biometric data
Images, video, and audio data via: (a) security cameras located in public areas, such as hallways and lobbies, in our properties; and (b) body-worn cameras carried by our loss prevention officers and other security personnel
We may also collect your Preferences information to fulfill your reservation and personalize your experience. The data includes your interests and other relevant information that we learn about you during your stay such as your preferences or dissatisfactions with our service. Your information allows us to get more familiar with your specific dietary, health restrictions, or personal needs to ensure your comfort. We may also collect your "Personal Preferences," such as details about important anniversaries (birthday or wedding anniversary), types of activities you prefer while staying with us, and your hobbies. Personal Preferences may also include details about who you frequently travel with, their relationship with you, and your marital status.
If you submit any Personal Data about other people to us or our Service Providers (e.g., if you book for someone else), you should declare that you have the legal permission to do so and that you agree to let us use the information in line with our Privacy Statement.
COOKIES AND OTHER DATA
We may also collect "Other Data" that generally do not reveal your specific identity or do not directly relate to an identified individual. To the extent Other Data reveals your specific identity or relates to identifiable information, we will treat Other Data as Personal Data. Other Data include:
Your browser or device. We collect certain data through your browser or automatically through your devices, such as your Media Access Control (MAC) address, computer type (Windows or Apple), screen resolution, operating system name and version, device manufacturer and model, language, Internet browser type and version and the name and version of the Online Services (such as the Apps) you are using. We use this data to ensure that the Online Services function properly.
Your use of the Apps. We collect certain data when you download and use an App, such as App usage data, the date and time the App on your device accesses our servers, and what data and files have been downloaded to the App based on your device number. We use this data to ensure that the Online Services function properly. Our Apps may contain software development kits (SDKs) from third parties which may collect and transmit Other Data to enable various features in the App. We may also collect mobile device advertising identifiers to enhance and personalize your experience and deliver relevant products, content, or ads to show you on our Website, Apps, or external advertising.

Changing Your App Preferences for Collecting Mobile Device Advertising Identifiers. You can set your preferences in our Bonvoy™ Mobile App by logging into the app, going to the "Account" section of the app, selecting the settings button (circle gear icon) in the upper right-hand corner of the Account section, select your "Communication Preferences" and then, "Offers from our Partners." In addition, you can reset advertising identifiers or disable them within your mobile device's privacy settings.
Optional App Features. Our Apps may contain optional features made available to developers by the device's operating system. To improve your experience, we may require your permission for the use of your device's location, camera, or other functions (e.g. using your device's camera to capture your credit card information). You may choose not to allow the use of such functions, in which case the App features relying on such functions may not be available to you. Go to your device's settings to manage these permissions.
Cookies. We collect certain data from cookies. Cookies are small text files that are stored on your hard drive (computer or mobile device) as files assigned to your browser. Cookies enable us to collect browser type, time spent on the Online Services, pages visited, referring URL, language preferences, and other aggregated traffic data. We use functional cookies to obtain the data for security purposes, to facilitate navigation, to display content more effectively, to collect statistical data, to personalize your experience while using the Online Services, and to recognize your computer to assist your use of the Online Services. We also gather statistical cookie data about the use of the Online Services to continually improve design and functionality, understand how they are used, and assist us with resolving questions. Advertising cookies further enable our advertisers, where appropriate, to provide you with more personalized content that collected in your use of Online Services and track the effectiveness of certain advertising campaigns. Data may be processed to send marketing emails or track responses to online advertisements and marketing emails. You can learn more about cookies at: http://www.allaboutcookies.org/manage-cookies/index.html
Manage Cookie Preferences:
You can choose whether to accept cookies by managing your tracking preferences by clicking on "Tracking Preferences" located at the bottom of our home page or by changing the settings on your browser. If, however, you do not accept cookies, you may experience some inconvenience in your use of the Online Services. For example, we will not be able to recognize your computer, and you will need to log in every time you visit. You also will not receive advertising or other offers from us that are relevant to your interests and needs. At this time, we do not respond to browser "Do-Not-Track" signals.
We may use third-party advertising companies to serve advertisements regarding goods and services that may interest you when you access and use the Online Services, other websites, or online services. To serve such advertisements, these companies place or recognize a unique cookie on your browser (including through the use of pixel tags). If you would like more information about this practice, and to learn about your choices in connection with it, please visit http://www.networkadvertising.org/managing/opt_out.asp and http://www.aboutads.info/

Pixel Tags and other similar technologies. We collect data from pixel tags (also known as web beacons and clear GIFs), which are used with some Online Services to, among other things, track the actions of users of the Online Services (including email recipients), measure the success of our marketing campaigns, and compile statistics about usage of the Online Services.
Analytics. We collect data through Google Analytics and Adobe Analytics, which use cookies and technologies to collect and analyze data about the use of the Services. These services collect data regarding the use of other websites, apps, and online resources. You can learn about Google's practices by going to www.google.com/policies/privacy/‌partners/Open in a new browser tab and opt-out by downloading the Google Analytics opt-out browser add-on, available at https://tools.google.com/dlpage/gaoptout. You can learn more about Adobe and opt-out by visiting http://www.adobe.com/privacy/opt-out.html.
Your IP Address. We collect your IP address, a number that is automatically assigned to the device that you are using by your Internet Service Provider (ISP). An IP address is identified and logged automatically in our server log files when a user accesses the Online Services, along with the time of the visit and the pages that were visited. We use IP addresses to calculate usage levels, diagnose server problems and administer the Online Services. We also may derive your approximate location from your IP address.
Aggregated and Segmented Data. We may aggregate data that we collect, and this aggregated data will not personally identify you or any other user. We may also use both Personal Data and Other Data to divide customers into segments, or groups, in order to provide more relevant advertising.
Precise Location-Based Services. With your consent, we may collect the precise physical location of your device by using satellite, cell phone tower, Wi-Fi signals, or other technologies. We will collect this data if you opt-in through the App or other program (either during your initial login or later) to improve special offers and to enable location-driven capabilities on your device. If you have opted-in to share your location, the App or other program will continue to collect location data based on how you chose to share the data.

Precise Location Opt-Out: The user can specify via the device's operating system to always share location, only when the App is in use, or never. If you choose only when the App is in use, we will have access to the data until you log off or close the application or if you use your phone's or other device's settings to disable location capabilities for the Bonvoy™ App or other program.
HOW AND WHERE WE COLLECT YOUR DATA
This Privacy Statement describes the privacy practices of Luxcity Hotel & Apartment for Personal and Other Data that we collect through the following:
Luxcity Hotel & Apartment. We collect Personal Data and Other Data from other companies within Luxcity Hotel & Apartment for the purposes described in this Privacy Statement, such as providing and personalizing the Services, communicating with you, facilitating the loyalty programs, and accomplishing our business purposes.
On-Property and/or Travel Providers. We may collect your Personal Data and Other Data from spas, restaurants, health clubs, concierges, and other outlets at our properties.
Linked Accounts. We collect Personal Data and Other Data when you use your loyalty program number or Online Services login to receive or register for certain third-party services. These companies include businesses such as airlines and rental car providers, restaurant reservation and car services, and partners. Additionally, your social media account provider allows you to connect your social media account to your Online Services account or log into your Online Services account from your social media account. When you enroll in those services, we disclose your Personal Data and Other Data to those third parties. If you do not want us to collect your Personal Data or Other Data in this way, do not provide your loyalty program number to third parties, do not use your Online Services login to register for third-party promotions, and do not connect your Online Services account with accounts on third-party services.
Promotional Activity. We collect Personal Data and Other Data from third parties who may provide promotions to you, such as sweepstakes, contests, or other offers.
Other Sources & Service Providers. We collect Personal Data and Other Data from various third parties, such as public databases, joint marketing partners, and online travel agencies (OTAs).
Online Services. We collect Personal or Other Data when you interact with our Online Services, by performing such actions as, but not limited to, browsing, making a reservation, purchasing goods and services from our Websites or Apps, communicating with us, or otherwise connecting with us or posting to social media pages, or signing up for a newsletter or participating in a survey, contest or promotional offer.
Customer Care Centers. We collect Personal Data when you make a reservation over the phone, communicate with us by email, fax, or via online chat services, or contact customer service. These communications may be recorded for purposes of quality assurance and training.
Internet-Connected Devices. We collect Personal and Other Data from internet-connected devices available on our properties. For example, when you connect a device to the hotel's internet, or when a smart home assistant may be available for your use to tailor your accommodations and experience.