2023-01-14
The ultimate guide on how to get from Phnom Penh to Kampot by train and other transportations
If you're looking for an exotic, yet peaceful, and relatively economical way of life, consider Kampot, the provincial capital located in the heart of Cambodia's "Lost Riviera" along the country's ancient southern coastline. Kampot is a peaceful place to stay along a river that is only a mile or two from the water. It is surrounded by mist-covered mountains, rice fields, woods, and many fruit farms and plantations. These factors make Kampot such one of the provinces worth visiting once you travel to Cambodia. Here is the complete guide for you to get from Phnom Penh to Kampot by train.
Learn more: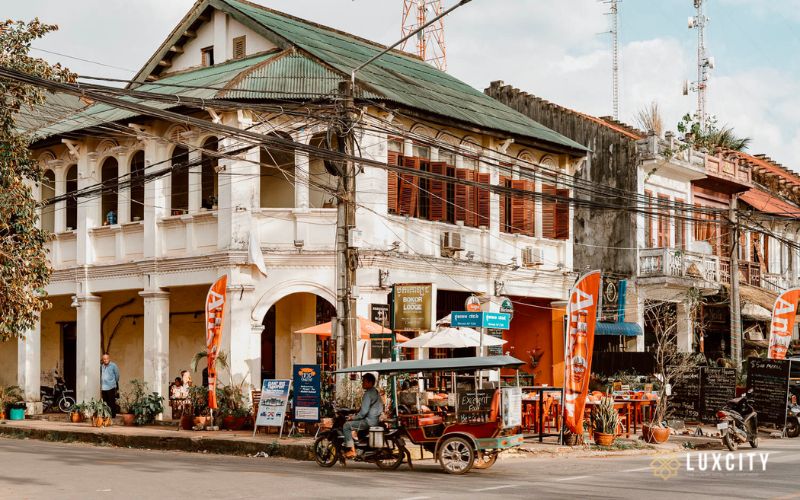 Since the colonial era, when the French began nurturing the region into the country's most prominent beachfront setting, the city has been a favorite with international visitors.
The journey from Phnom Penh to Kampot has undergone significant revisions during the past year or so (and from Kampot to Phnom Penh). There has never been a time in history when it has been simpler to travel from one city to the next. This is due to the establishment of amazing new bus companies, the very finest cab services, and the first cross-country railway. The most up-to-date information on the buses, taxis, and trains that run between Phnom Penh and Kampot is provided here.
Trains from Phnom Penh to Kampot
There is now the opportunity to travel between Phnom Penh and Kampot by using a train operated by the Royal Railway. The drive can take up to 5 hours and will reward you with some incredibly stunning scenery along the route, making for a very delightful experience.
At the moment, the train is only operational on Fridays, Saturdays, Sundays, and Mondays, and a one-way ticket costs around $7. The carriages offer a high level of luxury and come equipped with air conditioning, plug outlets, and televisions (mainly playing Charlie Chaplin re-runs). The mood is really upbeat and celebratory, and the trip is perfectly segmented because to the several stops that the train makes along the way.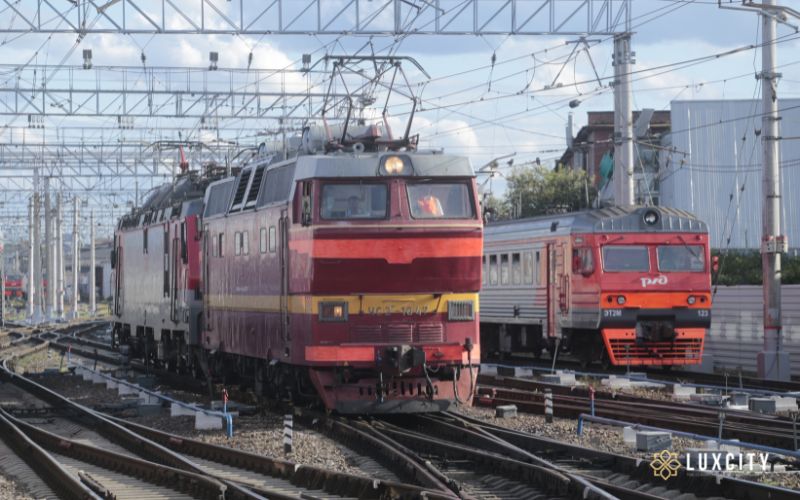 Royal Railway Timetable:
Phnom Penh – Kampot: Friday 3pm, Saturday 7am, Sunday 7am, and Sunday 4pm.
Kampot – Phnom Penh: Saturday 7am, Sunday 7am, Sunday 4pm, Monday 7am.
However, you shouldn't be too astonished if it's late by anything between half an hour and a whole hour. If you are considering travelling by train for the first time, it is highly recommended that you purchase your ticket in advance. Each ticket has a unique seat number and serves as a reservation for that specific seat.
Bus from Phnom Penh to Kampot
Because Kampot is one of the closest locations to Phnom Penh, taking a bus there from Phnom Penh is a straightforward and simple journey. Between Kampot and Phnom Penh, there are several bus companies that run both budget and VIP service on their routes. A number of years ago, services such as Giant Ibis, Mekong Express, and PSD Xpress were the only ones that were suggested. These days, however, there are a number of wonderful alternatives, some of which are even superior, such as Ekareach Express, Kampot Express, and Cambodia Post VIP.
An economy bus typically costs between $4 and $6 and has seating for around 50 passengers on average. The VIP buses are more intimate and have more comfortable seating, with enough for around 15 passengers. The one-way fare ranges from $6 to $10, which is a bit more than average.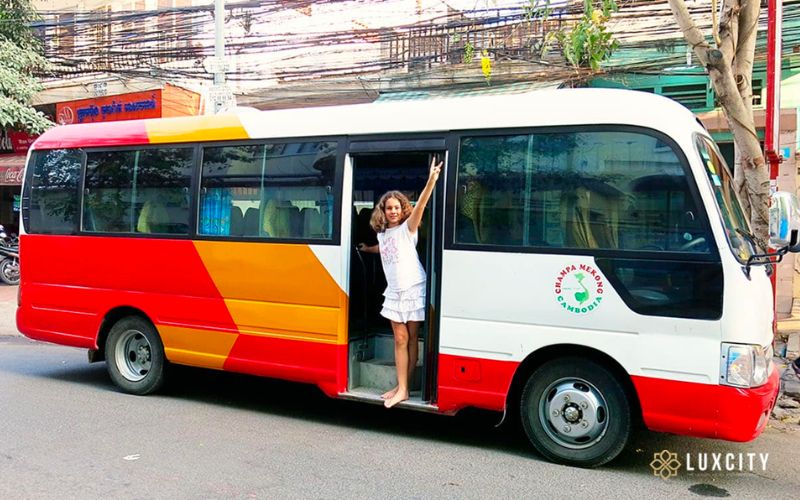 The travels on VIP buses are often shorter (four hours) and more convenient than those on budget buses (which typically take 4.5 hours) (e.g. you can ask the driver to stop if you desperately need to go to the toilet). Both will make brief pit stops along the journey for refreshments and restroom breaks. Even though there will be advertisements for Wi-Fi, your connection, if you are lucky enough to have one, will be extremely sluggish and inconsistent.
| | | |
| --- | --- | --- |
| | Phnom Penh to Kampot | Kampot to Phnom Penh |
| Mekong Express Timetable | 8.15 am, 1 pm, and 4.35 pm | 8.15 am, 1 pm, and 4.35 pm |
| Ekareach Express Timetable | 7.30 am, 8 am, 9 am, 12.30 pm, 1.30 pm, 4.30 pm, and 6 pm | 7.30 am, 8 am, 9 am, 12.30 pm, 1.30 pm, 4.30 pm, and 6 pm |
| Kampot Express Timetable | 8 am, 1 pm, and 5 pm | 8 am, 1 pm, and 5 pm |
| Giant Ibis Timetable | 8 am, and 2.45 pm | 7.45 am, and 2.00 pm |
Taxi from Phnom Penh to Kampot
You can get a taxi from Phnom Penh to Kampot for between $35 and $50, although the prices can rise during public holidays (and that not so public holiday, Chinese New Year). Taxis are generally very clean Toyota Camrys that can seat four passengers. However, most have very little room for baggage, so if you have a lot of baggage, you may want to look into getting a van. Taxi drivers like to affirm their existence by driving as fast as possible and you'll be able to make the trip in less than three hours. You can book a taxi online in advance, or at any travel agent or guesthouse in Phnom Penh or Kampot, although they will add a surcharge. Larger CRV or SUV taxis cost around $60. They seat four passengers more comfortably than the regular taxis.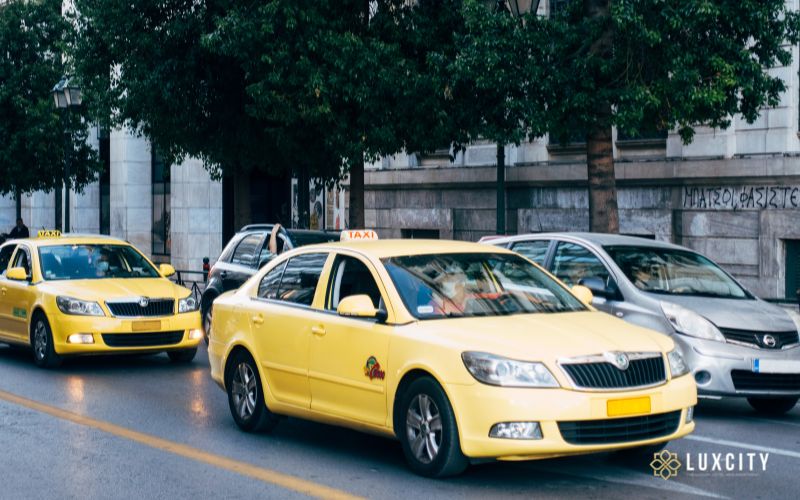 The city of Kampot is known for its relaxed atmosphere, which appeals to both tourists and long-term residents due to its gorgeous natural surroundings and location along the river.
It is a place where you can feel free to experience life at your own pace with all that Mother Nature has to offer along with plenty of modern conveniences to ensure a standard of living that is comfortable and affordable for you. It is a place where you can feel free to experience life at your own pace with all that Mother Nature has to offer.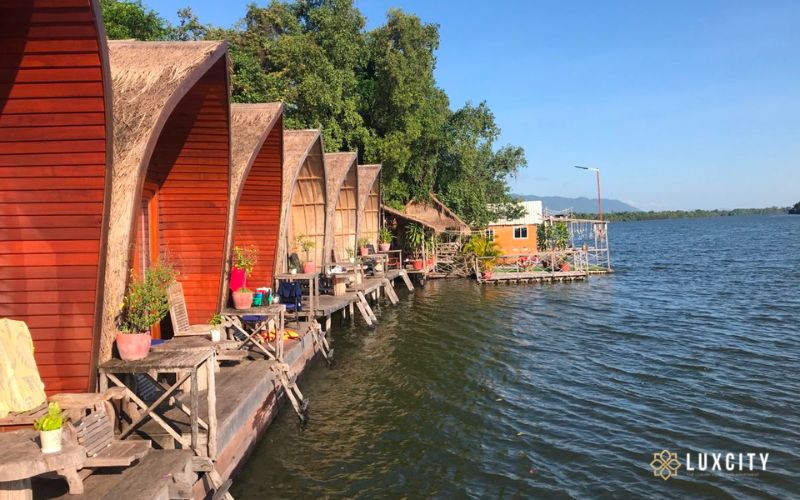 The city retains some of its old-world appeal thanks to the wide riverside boulevards and colonial buildings that contribute to the creation of a historic atmosphere. This historic atmosphere works hand in hand with the locals' tendency to be welcoming and friendly toward visitors from other countries.
Even though Kampot has begun to expand as a result of an increase in tourism, the city still has a significant amount of the feel of a town, despite the fact that it has the benefit of enhanced infrastructure and other advances. Because of this, it is a wonderful destination to visit, live in, and discover, since there is an increasing number of activities that can be enjoyed by both locals and tourists alike.