2022-11-02
Top 5 hourly hotels near me in Phnom Penh
Phnom Penh is a place where magical beauty and ancient temples meet in the middle of a modern city, making it a great place for every traveler to slowly explore. However, not everyone has such an amount of time. As your travel purpose varies, you might be a moving traveller on a trekking expedition, a business guest who only needs a few hours for a meeting, or a visitor experiencing unexpected flight delays, fret not as hourly hotels come to your rescue!
Take a look at how hourly hotels are redefining the travel landscape and the Top 5 hourly hotels near me in Phnom Penh that Luxcity has handpicked for any moving travellers needing rest and rewind in a limited time. Let's get this party started!
> Read more: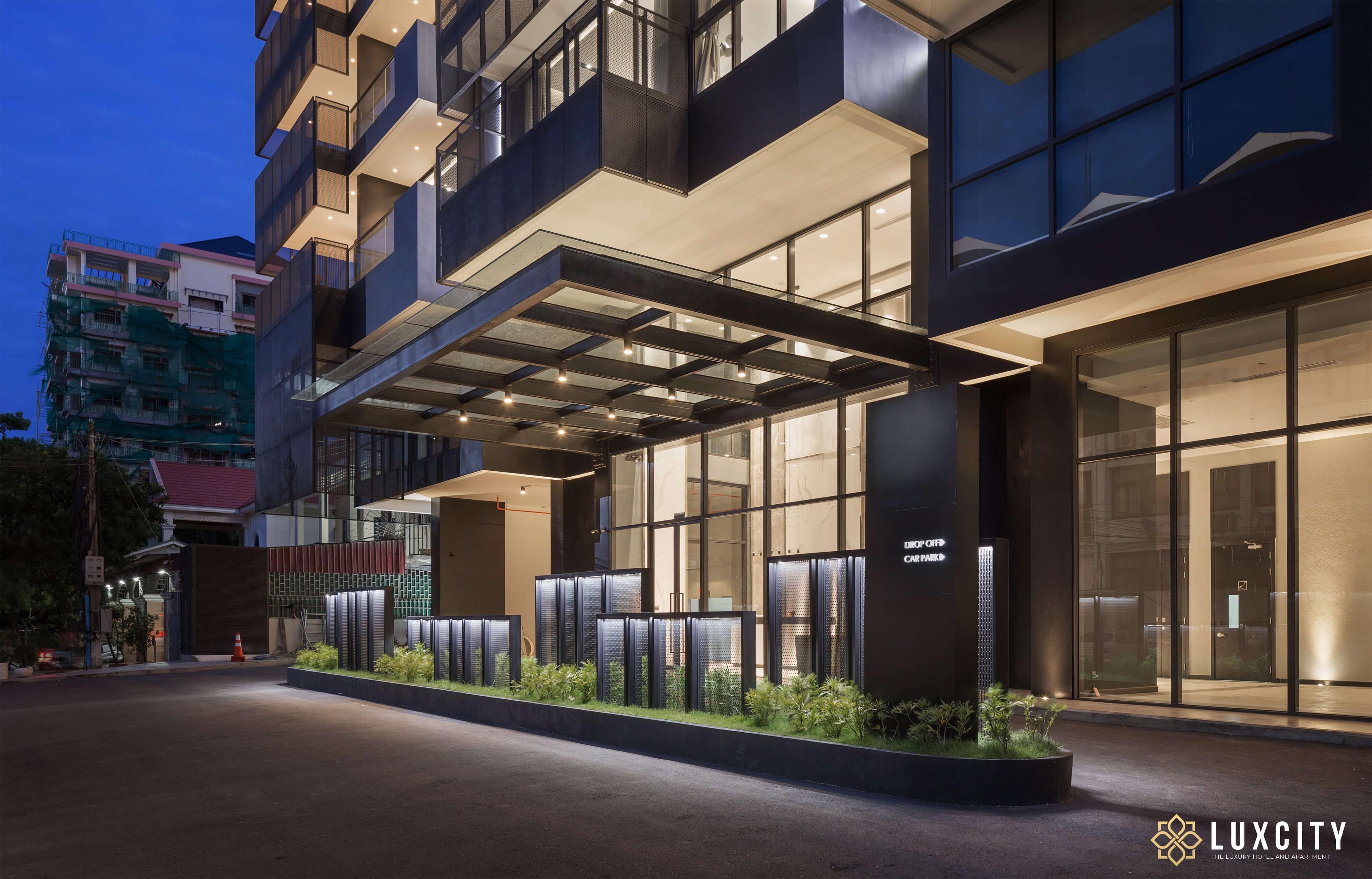 5 Hourly Hotels Near Me In Phnom Penh For Moving Travellers Needing Rest and Rewind
Mad Monkey Hostel Phnom Penh
Located in the heart of the popular BKK1 district, Mad Monkey Phnom Penh is the original Mad Monkey that offers hourly service with various kinds of hotel rooms: twin rooms, 4-6-8-12 dormitory rooms, etc. At Mad Monkey hostel, you can enjoy the beer garden, bar & restaurant, swimming pool, and massive spread of tours and events. Mad Monkey Phnom Penh is the perfect place to meet other travellers and explore the capital city's rich culture and vibrant nightlife.
KOL House
Located in Phnom Penh, 8 km from Vattanac Capital and 8 km from Wat Phnom, KOL House features accommodation with free WiFi, air conditioning, free bikes, and a shared lounge. All units include a fully equipped kitchen, guests can prepare their own meals. There is a private bathroom with a hot tub in some units, along with slippers, a towel dryer, and free toiletries. A terrace can be found at the bed and breakfast, along with a garden.
Bali Hotel
Bali Hotel offers an outdoor swimming pool, a buffet restaurant, and spacious air-conditioned rooms with free Wi-Fi and a balcony with garden views. A garden with flowers and tropical plants awaits visitors. Bali Hotel is 3 km from Tuek Thla Market and Ratana Plaza. The hotel is 5.5 km from Olympic Stadium and 5.9 km from the Russian Market. Phnom Penh International Airport is 2 km from the property. Wat Phnom and the Mekong River are 6 km away. A fitness centre and billiards are among the property's recreational facilities. There is also a ticket service, a tour desk, and luggage storage.
Le Kree Downtown Hotel
Le Kree Downtown Hotel features a restaurant, fitness centre, bar, and garden in Phnom Penh. Featuring family rooms, this property also provides guests with a terrace. The accommodation offers a 24-hour front desk, room service, and currency exchange for guests. Le Kree Downtown Hotel guests can enjoy a continental or a la carte breakfast. The area is popular for cycling, and car hire is available at the hotel.
Cambodian Country Club
Just a 5-minute-drive from Phnom Penh International Airport, Cambodian Country Club offers extensive sports facilities like a 25-meter outdoor pool, tennis courts, basketball courts, and soccer fields. Horse riding and a gym are also available. Wi-Fi is free. Fully air-conditioned, the well-designed rooms are equipped with a 32-inch flat-screen TV, minibar, and 2 free drinking water bottles. A personal safe is also included. En-suite bathrooms have shower facilities. Cambodian Country Club is a 15-minute drive from Phnom Penh City. Guests who drive can enjoy free parking. Airport shuttles are available at an extra charge.
What Is A Hourly Hotel?
As the name implies, hourly hotel rooms refer to renting hotel rooms by the hour. That is, you can book a room for 3 hours, 6 hours, or 12 hours rather than a full day and have access to all amenities as if you had booked a full-day hotel room. This concept serves your purpose while also being less expensive! You check in, take a nap, and then check out when your thing is done.
Who should stay in Hourly hotels?
Travellers on the go
Whether you're a biker looking for a place to spend the night or a hiker/pilgrim needing a rest stop before catching the next flight, having a comfortable place to kick back and relax is essential. But a full day's stay might not be necessary. The best place for these kinds of travellers to stay is a hotel that offers short-term lodging and dining. You will not only save money but also have more flexibility with your schedule.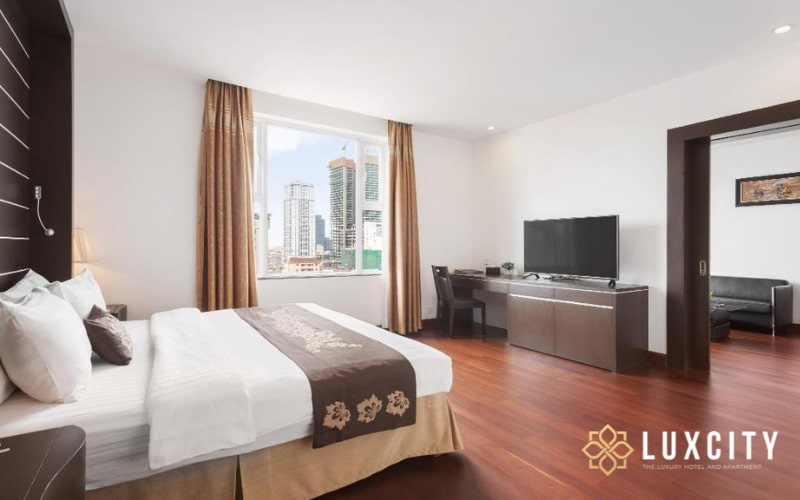 Business travellers
If you are a business professional, you may travel for lengthy periods of time looking for a location to rest and prepare for your next meeting or presentation. Would you want to break the bank just to freshen up and read some notes? Obviously not! This is when the hourly hotel comes into play. Aside from the hotel room, this type of accommodation will also provide you with modern and advanced amenities as best you can for your business-related needs.
Visitors facing unexpected delayed fights
If your flight is delayed for 30 minutes to an hour due to technical reasons, you can simply take a long walk through the airport, grab a quick meal, or even go shopping. However, the lengthy delays leave you unsure of how to pass the time while you wait for your flight. This becomes a difficult problem if you travel with children, parents, or your spouse to relax and enjoy your vacation.
You may wonder why you should spend money on a hotel room again after spending so much money planning this vacation. This is where an hourly hotel comes to your rescue! It would be unjust to spend 6-8 hours in an uncomfortable airport seat with your family or children, or even if you are travelling alone. By spending a little more from your pocket, you can relax while you wait.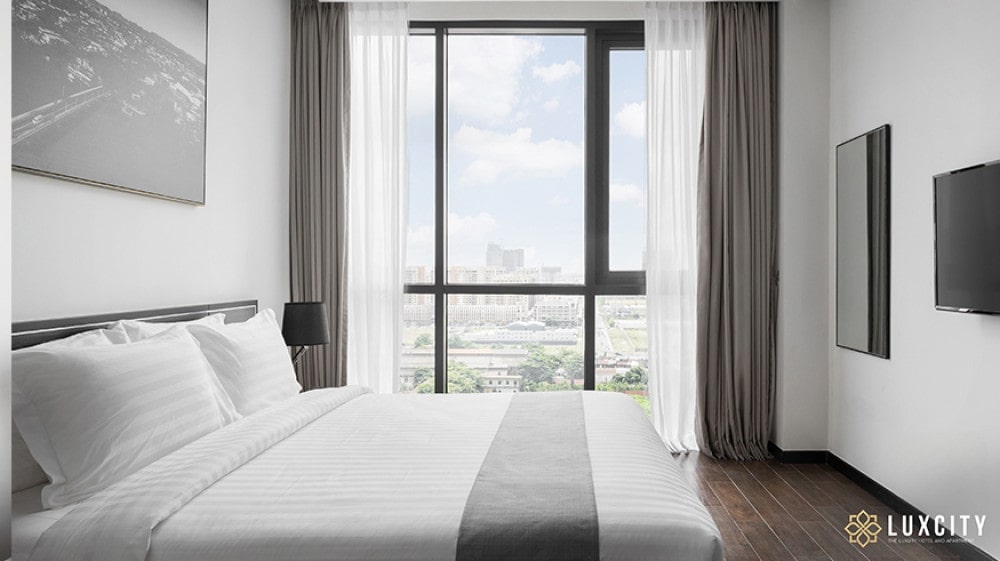 Couples
Hourly hotels are useful for more than just travelling. It can be a good option for couples looking for a short, rewarding stay every now and then in a cozy space where they can enjoy some precious moments of ease, tranquility, and opulence. With so few options for such young couple travellers, hourly hotels have become a huge blessing and respite. Hotels that offer rooms to young unmarried couples for short, hourly stays are a welcome change in trend and tradition.
Why Are Hourly Hotels Your Best Option For Moving Voyages?
Budget-friendly
You may be wondering how staying in an hourly hotel will benefit them because it will be affordable! Attending a brief professional meeting or waiting for your next connecting flight in the comfort of a nice and clean hotel will not break the bank! This is what we call cost-effective hospitality!
Flexible check-in and check-out
Hourly hotel bookings provide the benefit of flexible check-in and check-out times. If your flight arrives or leaves earlier or later than expected, or if your meeting at the hotel is moved to a different time, you can stay longer and only pay for the hours you use. You can stay within your budget because you only pay for the duration of your stay rather than the entire day's rent.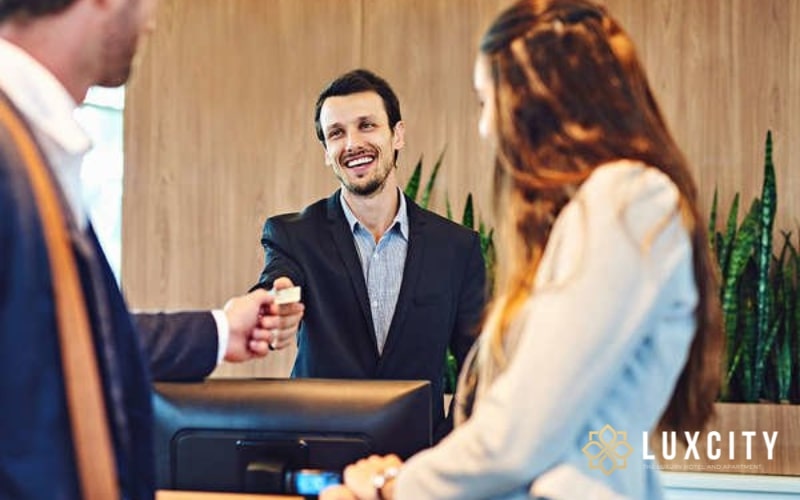 Benefit if you are a local
Consider the following scenarios.
You are a young local with two exams to give, the second of which will take place a few hours after the first. Worryingly, the other centre is a long distance away from your home.
You are attending two wedding functions at a local venue on the same day that are a few hours apart. Wouldn't it be wonderful if you could get some rest and a peaceful environment to prepare for your next exam in the few hours you have left? Or would you rather have a place where you can relax, change out of your clothes from the last wedding event, and get ready for the next one?.
In the two situations above, spending a few hours in a hotel nearby will give you the exact location and comfort you need.
Additional benefits and amenities
Internet websites and hotel booking apps are rife with special offers and discounts for rooms available in hotels on an hourly basis. If you are a frequent traveller and are fortunate enough, you may come across dedicated rooms with special amenities and staff dedicated to such an hourly basis stay. As part of their short-stay accommodation offer, your micro stay may include access to their gym, lounge, or spa facilities.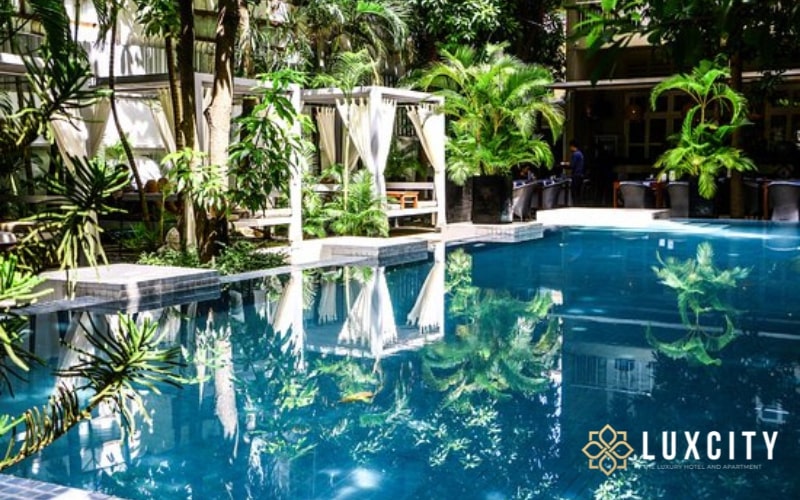 A room to place your luggage
It may sound strange, but there are times when you are travelling with extremely valuable luggage, and all you need is a safe haven, not for yourself, but for your luggage! It's possible that you don't need to nap or relax in your hotel room. You can simply leave your luggage in the room and go sightseeing. Hourly hotel booking will come in handy here! A low-cost and extremely secure location to store your luggage while you go sightseeing, leaving your worries at home!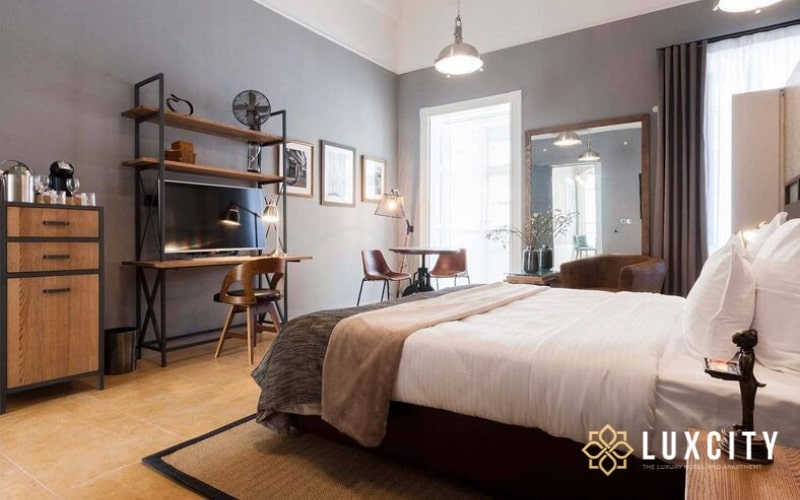 The trend of booking hourly hotels is undeniably appealing to on-the-go travellers! Travellers are increasingly welcoming it with open arms due to its flexibility and cost-effectiveness. When staying at hourly hotels, you can also take advantage of the lounge services, meeting/conference rooms, and even bunkers that these hotels may offer to guests who stop by for a few hours.
With these services, you can rest and relax while also taking care of business tasks or obligations in a nice setting. In general, whether you are on a moving journey or waiting for the next flight, you may not need the hotel for the entire day. All you require are hourly hotels where you can relax and unwind. Luxcity's travel advice has you covered if you're looking for more interesting things to do in Phnom Penh. Learn more with us here: https://luxcity.com/blog.