2022-06-02
Enjoy great food at the top 10 best Japanese restaurants in Phnom Penh
Did you know that at Japanese restaurants there is a culinary paradise where you can enjoy all kinds of Western dishes, Japanese dishes, and Chinese dishes whether it's early morning or late at night? This restaurant model is quite new, only appearing in many big cities around the world, including Phnom Penh. Japanese restaurants in Phnom Penh are loved not only for serving rice dishes and typical cuisine but also for their warm atmosphere, bringing a sense of familiarity and love. Many tourists still do not know well about this type of restaurant, so this article will be compiled by Luxcity to bring to everyone. Let's wait and see.
Learn more: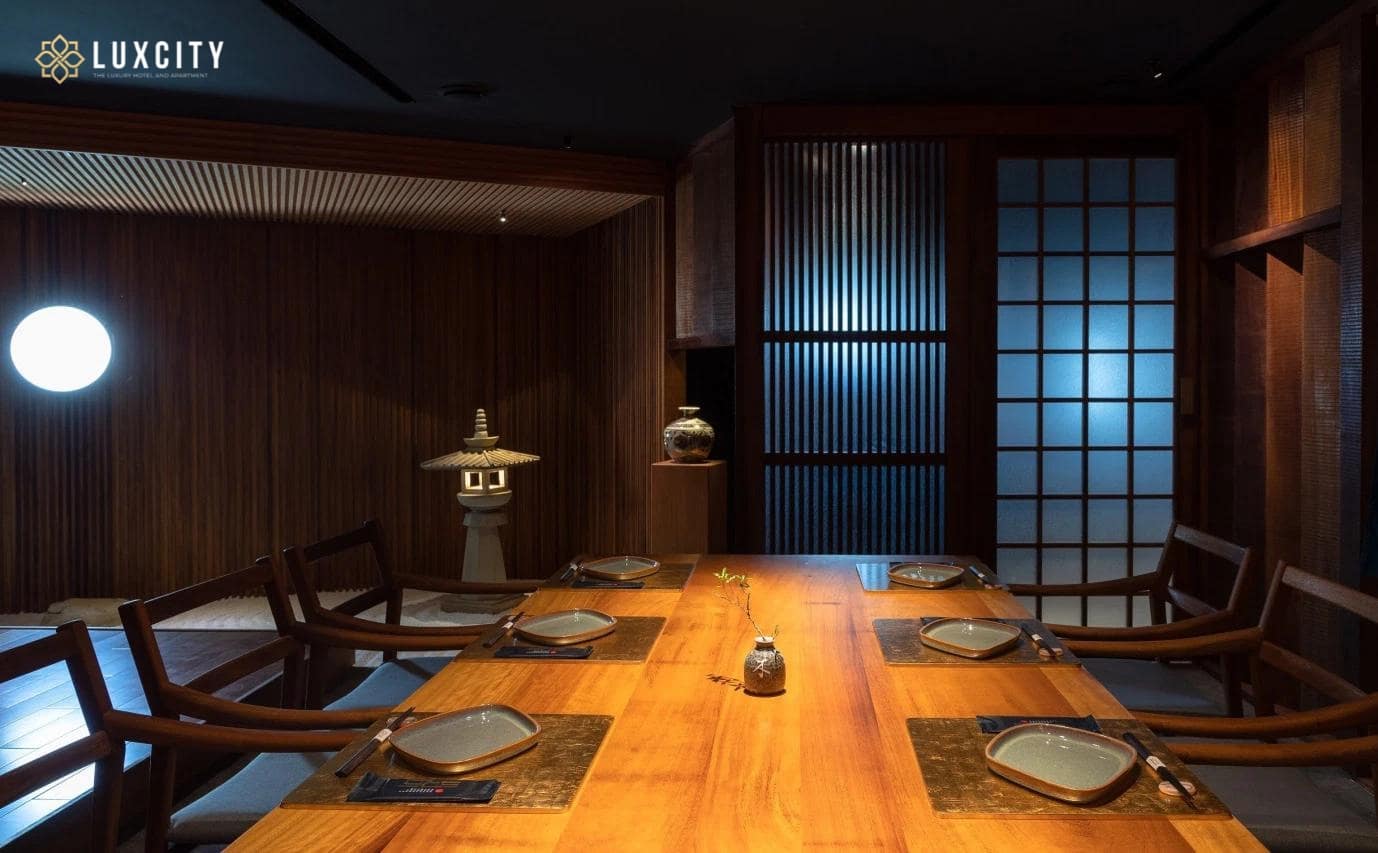 What are Japanese restaurants?
Japanese restaurant is one of the famous but still new models of selling food and drinking on the spot in many countries around the world. These restaurants are often very spacious and have a large capacity with many seats, but the prices of the dishes here are very reasonable. Therefore, this place becomes a destination for students to study while sipping dessert, a place to chat with friends, and relatives, or simply a place to relax. In addition, it is a familiar place to gather. So familiar that many Japanese TV shows or movies have chosen this place to have the most realistic scenes, closest to daily life.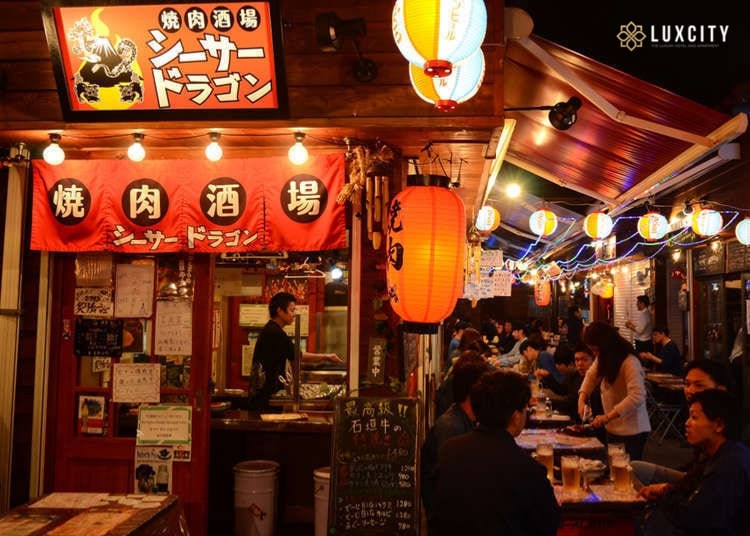 Features of Japanese restaurants in Phnom Penh
Japanese restaurant design pays great attention to feng shui
First of all, Japanese restaurants have Japanese architectural colors, which are also cultural features, expressing the thinking and conception of Japanese people about the world and the universe. Thereby, Japanese restaurants and eateries are designed according to the principle of attaching great importance to Asian feng shui. Japanese architecture has the characteristics of Eastern architecture but also has its unique imprints. In particular, the restaurant architecture also has very close and subtle investments such as the personality of people to behave with food and culinary space.
The first is that the Japanese choose wood as the main material for building houses, as well as for making restaurants. Because wood is a natural material. Moreover, this is also a material suitable for the weather and climate of the Japanese, so the Japanese are very fond of this type.
Second, the Japanese pay close attention to feng shui issues when building houses as well as restaurants. If you notice, when choosing land to build a house or build a restaurant, the Japanese pay great attention to the element of water, they believe that water must come from the east and flow down to the southwest. Then that is a prime location.
Japanese restaurants adhere to the 5S principle
People in many other countries around the world are no stranger to the Japanese 5S principle. Principles are said to be the key to Japanese success. It is sifting, arranging, cleaning, caring, and being ready.
The design and layout in Japanese restaurants strictly follow 5S principles. The Japanese prefer architecture that emphasizes neatness, openness, and minimalism. Therefore, it will be minimized, presented as little as possible, and not cumbersome and confusing.
However, essential items, especially symbolic objects, associated with cultural concepts and elements will never be absent.
Order 1 meal served at Japanese restaurants
Speaking of Japanese restaurants, what is special, is you must talk about the Japanese style of service here. People still talk about Japanese business culture, people also talk a lot about Japanese food culture. The Japanese attach great importance to eating as a religion. And for every customer who comes to a Japanese restaurant will receive such respect.
First of all, the service is extremely polite, polite, and dedicated. Then you'll find it's easy to get caught up in the culinary "religion". The Japanese people from designing, serving, cooking, and presenting food to enjoying food are very unified and consistent in the so-called Japanese culinary art.
In terms of food service, you will be served dishes in a certain order rather than ordering any food at any time like at Vietnamese-style restaurants.
Natural colors in Japanese restaurant design
The next recognizable feature when visiting Japanese restaurants is the issue of color. Not only prefer to use wood materials, but the Japanese also like to paint and choose items according to wood tones. In general, it is deep brown, with warm tones mixed with ivory white.
To create the right Japanese effect, and bring the right atmosphere and Japanese style to Japanese restaurants, people often add bonsai-shaped trees. Or the walls, doors, lamp nets... are made of natural wood so that every little corner, every detail exudes Japanese culture and atmosphere.
Therefore, in Japanese restaurants, in addition to enjoying the prepared dishes, you also experience the right taste in the most authentic culinary space. This is also an issue that if you are interested in opening a Japanese restaurant can refer to.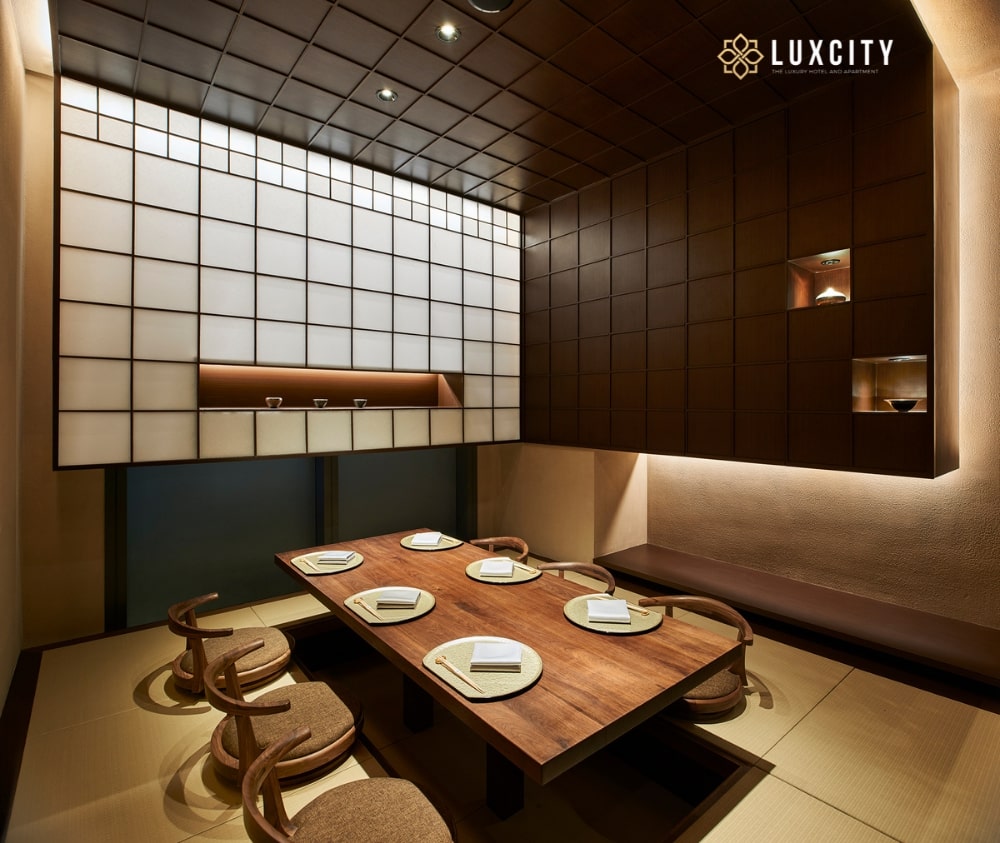 Benefits of coming to enjoy delicious food at a Japanese restaurant in Phnom Penh.
The "drooling" menu is filled with pictures of dishes
Photo menus are widely used in family restaurants, making it easy for children and those who do not understand Japanese to order food without knowing the name of the dish. Today, many restaurants also apply tablets and multilingual menus to their systems.
"Call Button"
Each dining table will usually be equipped with a "Call Button". When you want to order or have any request, you can press the "Call Button" and the waiter will come directly to your table. Call the waiter when you want without having to look back and forth, how convenient?
Drinks buffet
It is not an exaggeration to say that family restaurants in Japan are equipped to the very root.
Another great thing is that there are many drinks to choose from such as tea, cola, soda, or Calpis (a special soft drink). Plus, you'll get a discount if you choose this buffet along with the main courses. Perhaps, this drink counter along with the cozy feeling that the restaurant brings has partly helped diners come here to have a comfortable time with endless chats.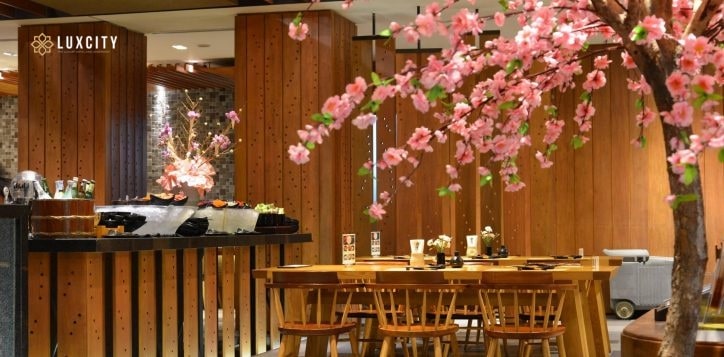 Top 10 the best Japanese restaurant in Phnom Penh
Sesame Noodle Bar
This undeniably popular eatery has gotten people from outside of the neighborhood into Toul Tom Pong for the first time in a long time. Russian Market is to Phnom Penh what "above 14th Street" is to the Village-dwellers of New York City–a place that's regarded as not worth going to. But Sesame Noodle Bar changed all of that with their tiny menu of perfectly crafted meals.
Malis Restaurant Phnom Penh
Malis Restaurant Phnom Penh was established by Cambodia celebrity chef Luu Meng to restore Khmer cuisine to its former glory. Location: No. 136, Norodom Blvd, Phnom Penh [Google Map]Opening Hours: 06:00 AM – 10:30 PM daily eating: Indoor (air-con) & outdoor. Being opened in 2004 by Cambodia celebrity chef Luu Meng, Malis Restaurant serves up delicious Cambodian cuisine, as well as expresses the desire to restore Khmer cuisine to its former glory.
The Sushi Bar 1
Cambodia's swelling number of Japanese ex-pats has led to several top restaurants serving up delicacies from the country opening in the capital. The Sushi Bar is one of them, with a lengthy list of rolls, bento sets, sashimi, and rice dishes. Private rooms are also available for group bookings.
The Salmon House
Salmon House is an amazing find for salmon lovers on a budget. The restaurant is run by a salmon importer who wanted to showcase the versatility and deliciousness of salmon. They have a $2.50 lunch menu that includes several types of salmon served with rice, and access to the all-you-can-eat salad bar.
Okinawa Bar Yuikaji
This Okinawa spot on Street 830 is as much a bar as it is a restaurant, serving an array of small plates alongside draft beer and sake. One dish to try is an Okinowian specialty of bitter melon, scrambled egg, tofu, and spam. When we inquired if the dish contained pork, we were told confidently that it did not.
Kanji Japanese Restaurant
Kanji Japanese Restaurant is Cambodian celebrity chef Luu Meng's latest venture. As with his other restaurants (Malis, Topaz, and Yi-Sang), the culinary delights at Topaz don't come cheap. The restaurant is definitely on the upscale side, perfect for impressing a business associate or romantic partner.
Mo-Mo-Paradise (Aeon Mall Phnom Penh)
"Shabu-Shabu Brand in Asia" Mo Mo Paradise (aka Mo Mo) is one of The top popular hotpot brands in Japan. From a humble restaurant nested in Shinjuku. Tokyo in 1993 today Mo Mo has been growing its brand all over Japan as well as in other Asian countries such as Taiwan, China, Thailand, Shanghai, Vietnam, Indonesia, and even the United States.
Sakana LaB
Sakana LaB is a must-try if you want to taste authentic Japanese food while in Phnom Penh. Location: No. 039, Rue Pasteur No. 51, 1, Phnom Penh [Google Map]Opening Hours: 05:00 PM – 11:00 PM daily eating: Indoor (air-con) & balcony. Within a few minutes' walk from the Independence Monument, Sakana LaB is a must-try if you want to taste authentic Japanese food while in Phnom Penh.
Sushi Tei
Sushi Tei – Where pristine culinary skills and incisive expertise with an innate appreciation of nature come together to inspire and enhance the experience of true Japanese dining. They present an assortment of scrumptious and creatively designed Japanese gastronomy – appealing to the delight of aficionados of Japanese cuisine. Their menu features Japanese offerings and innovative dishes illustrating the emerging influence of Asia on modern Japanese cuisine.
Himonoya
Himono refers to fishes that are sun-dried across the fishing villages of Japan. As a result, these fishes have a longer shelf life and a more chewy texture. Its natural savory taste from the sun-drying is much loved by local Japanese.
Ajisen Ramen
Ajisen Ramen is one of the most popular Japan-based chains of fast-food restaurants which currently has over 400 represented franchises worldwide such as Japan, Australia, Canada, China, Guam, Indonesia, Malaysia, Vietnam, Philippines, Singapore, and South Korea, Thailand, and the United States. It has finally made its way to Cambodia for the first time ready to serve you its finest noodle soup in town. Each bowl of Ajisen Ramen is guaranteed freshly made and approved by Quality Control (QC).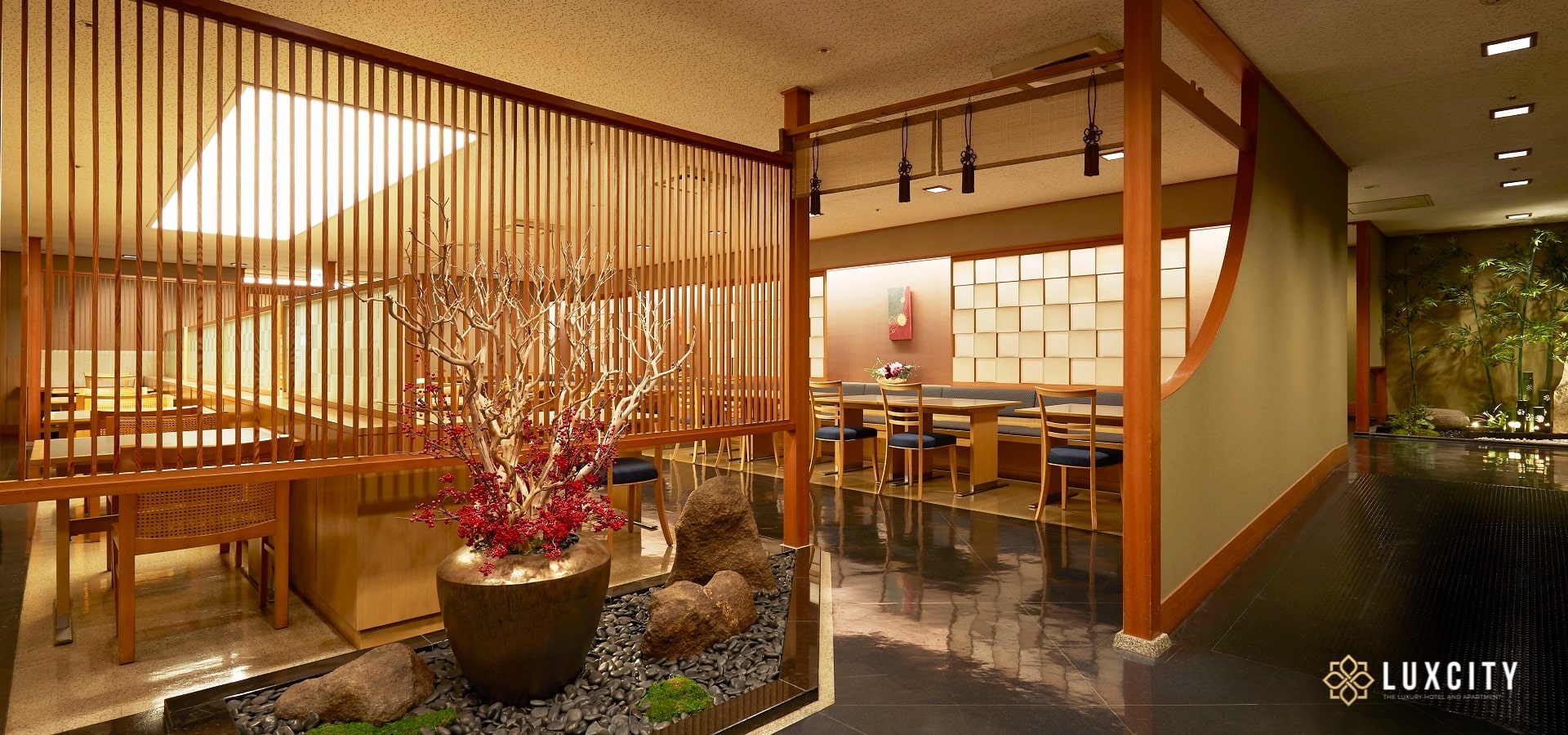 After reading this article, you must have a good understanding of restaurants in Phnom Penh, their characteristics, and the criteria to evaluate them, right? Along with the suggestions on Luxcity, we hope you can find a restaurant that suits your preferences. If you still have questions, please contact us so that we can resolve them as quickly as possible.
Read more travel articles in Cambodia and inspiration from Luxcity.com.