2023-02-16
Top 8 the best budget hotels in Kampot for every traveller in 2023
If you've experienced the hustle and bustle of Phnom Penh or the temples of Siem Reap and are looking for a door to nature, consider Kampot - a tranquil place to stay along a river where misty mountains, rice paddies, woods, and numerous fruit farms and plantations surround it. These factors make Kampot one of the provinces worth visiting if you visit Cambodia.
On this page, you will find the greatest budget hotels in Kampot for every traveller. All the hotels are well-located, have an excellent price-quality ratio, and have received positive feedback from guests. Let's scroll down!
Read more: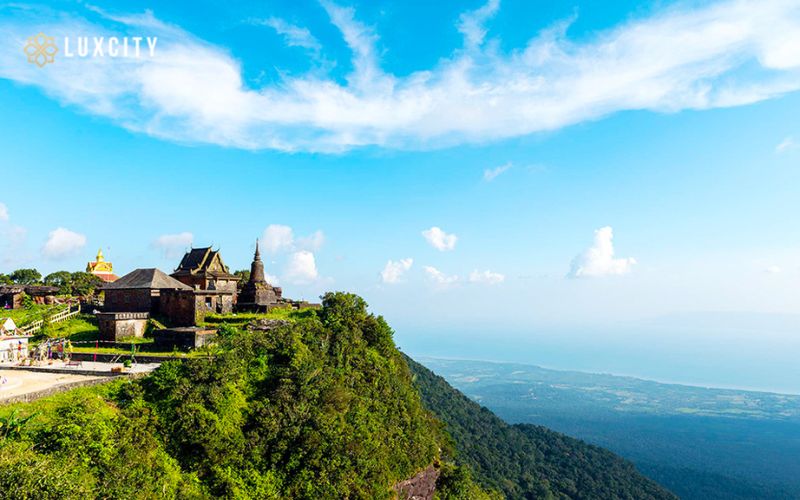 Hotel Old Cinema
Address: 27 Street 700, Kampot, kampot province, Sandaek, Cambodia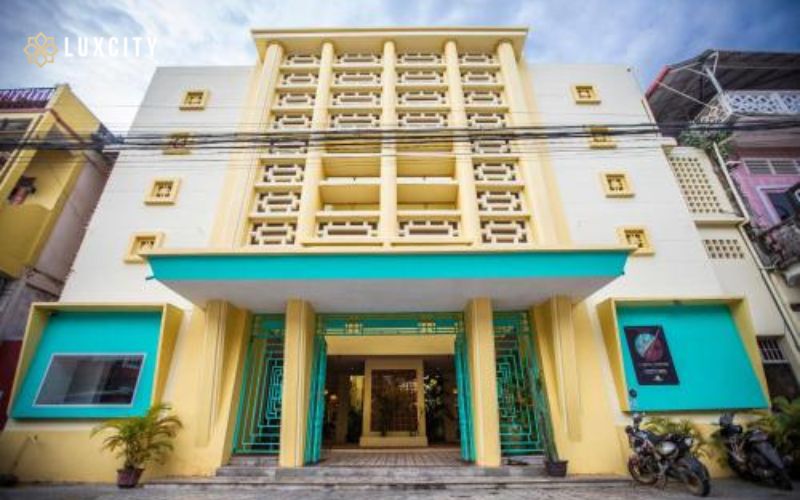 The Hotel Old Cinema is one of the most unique hotels in Cambodia, if not the entire region. Inside the shell of a heritage cinema house that predates Kampot's French colonial period, boutique-style rooms and a breezy pool and restaurant area are housed. The owners have done an excellent job of rescuing this piece of Kampot history.
Phka Kravan Boutique
Address: 735, Sangkat, Krong Kampot, Cambodia.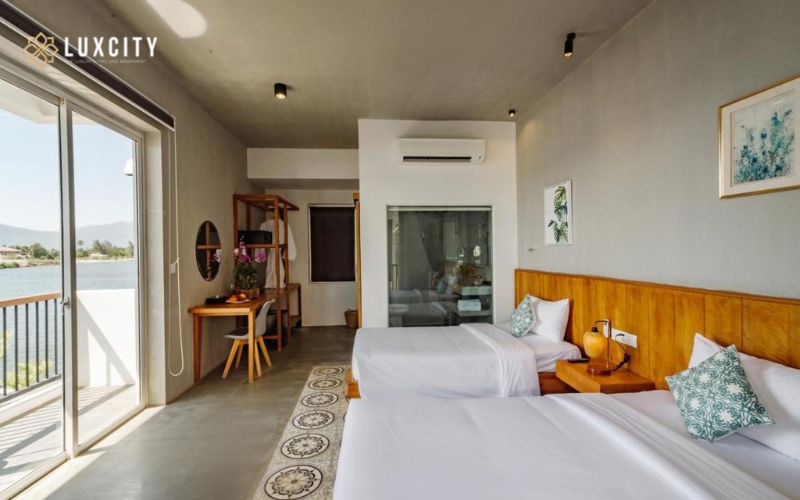 Phka Kravan is a new addition to Kampot's boutique hotel scene, located on the riverside near the town centre. With woven roofs and pressed tiles, the rooms have a 'chic bungalow' feel. Some have private patios that face the river, allowing you to watch the sampans arrive in the evening. Others lead to a lush courtyard garden.
Pippali Boutique Hotel
Address: Street 735 (Southern of Kampot Provincial Hall), Krong Kampot, Cambodia.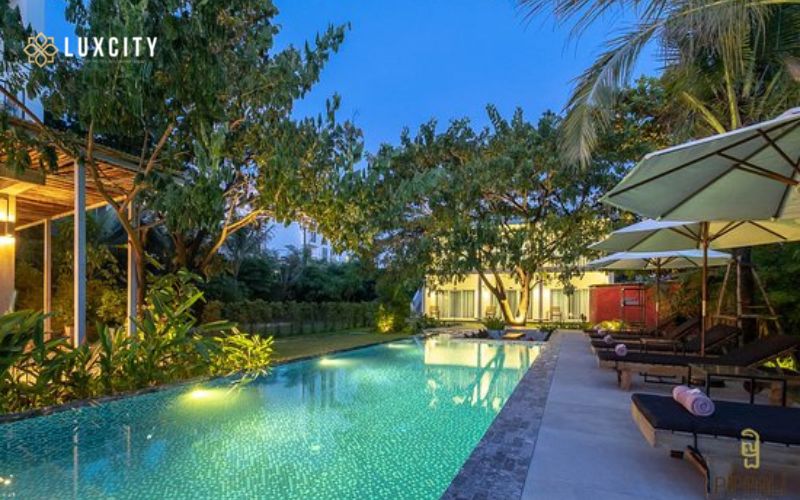 This boutique hotel's hero is the large pool shaded by leafy trees. The location offers the best of both worlds: it is central while remaining close to the river. The rooms are simple and clean, with a beach-resort vibe (tiled floors, white walls). A good option for couples or families.
Read more: Top 10 Best Boutique Hotels in Phnom Penh [Recommend]
Sre Lodge
Address: Phum Trobengchrab Khum Thmey, Cambodia.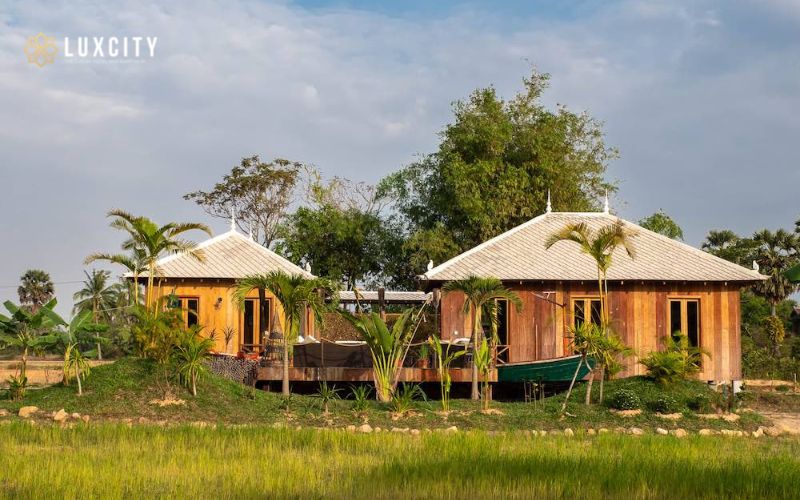 Sre Lodge, located in a small commune northeast of Kampot, is a sustainable accommodation that aims to provide opportunities for the local community. Six Khmer-style wooden villas provide guests with an immersive village experience as well as modern conveniences such as four-poster beds, outdoor bathtubs, and pool access. The heritage design is stunning, and the experience here is very intimate due to the lodge's small size.
Kampot River Residence
Address: Kompong Kreng Commune, Tuek Chhou District, Kampot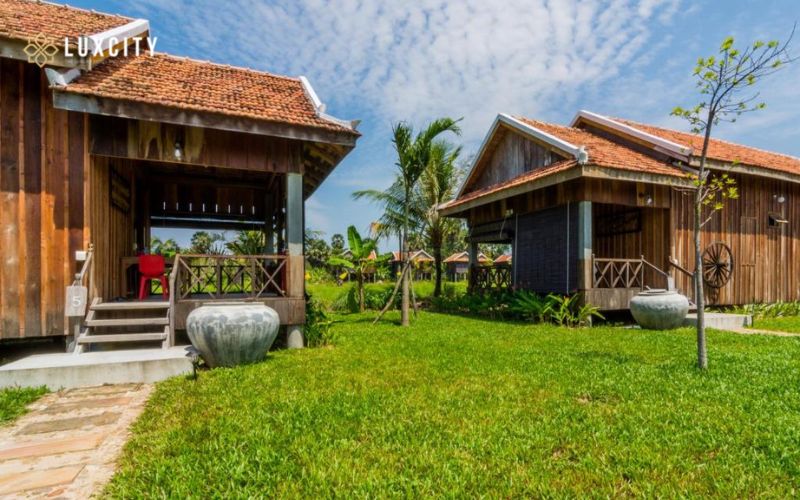 This property's large, open-air dining hall is linked to a set of riverside villas by a long boardwalk that winds through the rice fields. The rooms are all wood, with gorgeous Khmer-style furnishings and large, modern bathrooms. All have high ceilings and are flooded with natural light. Some have a private balcony with a view of the river. The family bungalows (1 king; 2 bunks) are especially large, with a full dining table inside and a private spa outside.
MAKK Hotel
Address: Riverside Rd, Krong Kampot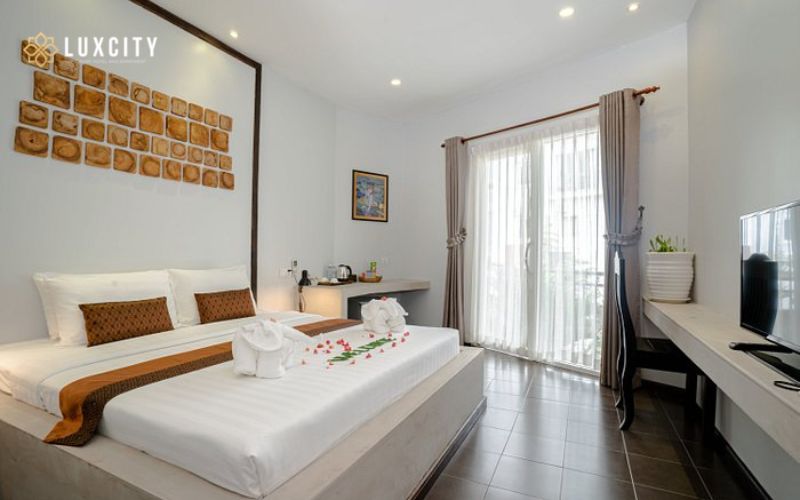 This unassuming property is ideally located for exploring Kampot. The rooftop garden and balcony restaurant provide pleasant river views. The real draw of MAKK Hotel is its staff, who are among the friendliest and most helpful in town. The rooms are modern and spotless, though some of the bathrooms could use an update.
Hotel Five.S
Address: ​​720, Krang, Kampot
This newly opened boutique hotel welcomes guests with an open-air lobby surrounded by towering greenery. The indoor-outdoor bathrooms with open-air rain showers are a very cool feature and reason enough to book a stay here. The rooms are otherwise modern and sparse, with white walls and dark wood furniture. Because of the hotel's unusual shape, most rooms have a private rooftop balcony with a view of the trees below. Family suites are large enough to accommodate a corner couch. Internal twin rooms, too, have light wells for ventilation. This centrally located option is rounded out by friendly staff, powerful AC, and an excellent complimentary breakfast.
Phoumrumduol Bungalow
Address: Rue de la gare, Phoum Svay Thom, sankat Kraing Ampil, Kampot, Cambodia.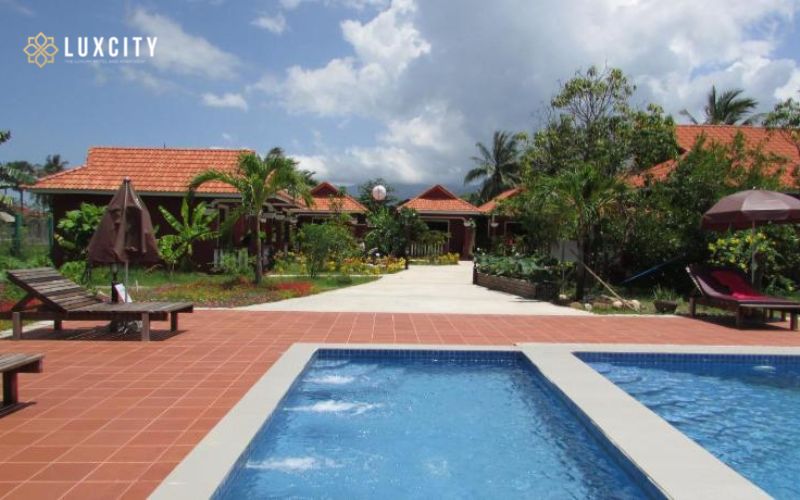 The location near Kampot train station is a little out of the way, but the leafy vegetable gardens and large pool make the extra effort to get here worth it. Private bathrooms and a front balcony are included in the family and twin bungalows (which are more like garden cottages). Bikes can be rented, and the complimentary breakfast is excellent.
Read more: Bus from Phnom Penh to Kampot: All you need to know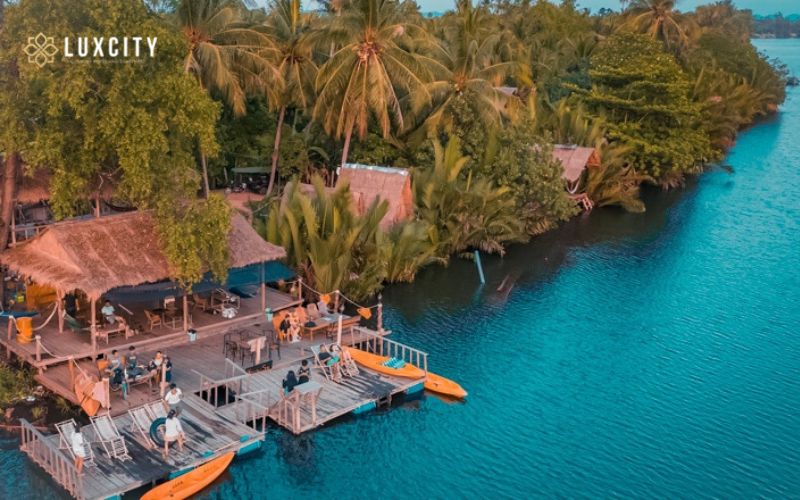 As you approach Kampot, you'll be greeted by stunning views, tranquil countryside scenes, and the soothing green of rice fields. Make the most of your trip by staying in our recommended hotels in Kampot for budget-minded travellers above. Click ​​here for further insightful travel-related information on Cambodia before you "fly to paradise" with us!