2022-04-21
Top 10 Best Boutique Hotels in Phnom Penh [Recommend]
Cambodia's tourist and hotel industries have seen numerous changes recently. Tourists are interested in distinctive accommodations in addition to activities and entertainment. Boutique hotels have been popular in Phnom Penh and around the world in recent years. What's a Boutique hotel? What are Boutique hotel standards? How to pick a Phnom Penh boutique hotel? Find out with Luxcity!
Learn more: Top 10 Best Business Hotels in Phnom Penh City Center in 2023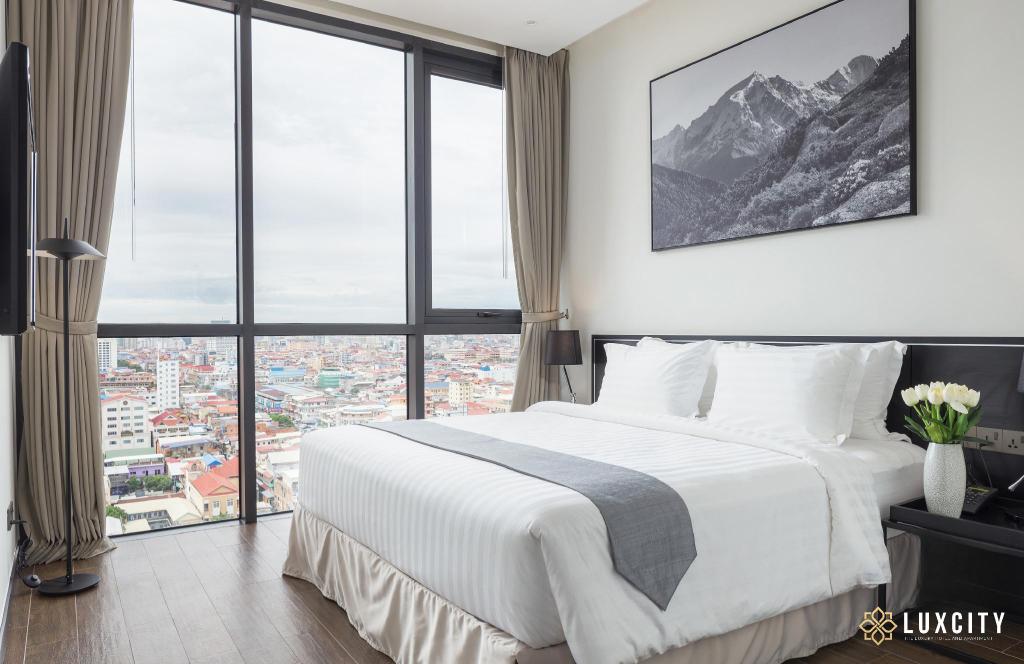 What is a boutique hotel?
The boutique hotel is a small-scale hotel with characteristic design, outstanding style and decoration, and youthful art. It often combines classic style with modern. Boutique hotels have no more than 100 rooms, and cozy and friendly operations like a family hotel. Boutique hotels can be independent hotels or small parts of large hotel chains. This type of hotel model is quite popular in the world and very developed in Phnom Penh. It shows that if you have a trip to this place, you will feel confused about being able to choose a boutique hotel for yourself. So what are the criteria to be able to choose a hotel in Phnom Penh? Let's learn more together!
What elements is the best Boutique hotel in Phnom Penh composed of?
1. The area is not too big but the quality must be great
As defined above, AREA is the first and most obvious factor when it comes to "Boutique hotels". Normally, an accommodation establishment to be considered a hotel must have 10 or more rooms; also, a hotel with more than 100 rooms is a luxury hotel. Boutique hotels fall within the "middle" of this limit; ie not less than 10 rooms and not more than 100 rooms. It is this smallness of the Boutique Hotel in Phnom Penh that gives visitors a cozy, close atmosphere and creates the necessary privacy space, making them feel as comfortable as in their own home, not as a guest at the hotel.
2. Uniqueness should always be put next by this type of hotel
As we know, the Boutique hotel stands out and attracts customers thanks to its unique decoration, and design. Each Boutique hotel room here is a style, a style of its own, but always exudes a luxurious look, usually a combination of classic and elegant and luxurious.
3. The next criterion to mention is the enjoyment of a nice atmosphere for customers
The next standard is the hotel air. This is considered to be the most important factor that makes the best Boutique hotel in Phnom Penh. The term "atmosphere" used in hotels includes interior design, environment, private services, hotel staff… In other words, this is the sum total of equipment and services when staying at a boutique hotel. Those things are different highlights to create the hotel's popularity and contribute to bringing a sense of closeness to visitors when staying here. Because in the hotel industry, proximity is defined as professional care and professional service as well.
4. In addition, one of the indispensable criteria of the best Boutique hotel in Phnom Penh must speak to the service
Another highlight of Boutique hotels is excellent service or personalized service focusing on customers. This means creating an intimate connection between guests and hotel staff. The simplest and most typical is that all staff of a Boutique hotel is required to remember the customer's name on the first day they check in; On the other hand, employees must make every effort to anticipate or know in advance the needs of customers in order to provide their customers with the services they need individually, even provide that the service exceeds the customer's expectations. goods without them having to make a request. That is the difference between excellent service and good service, and excellent service is an essential element of a successful boutique hotel.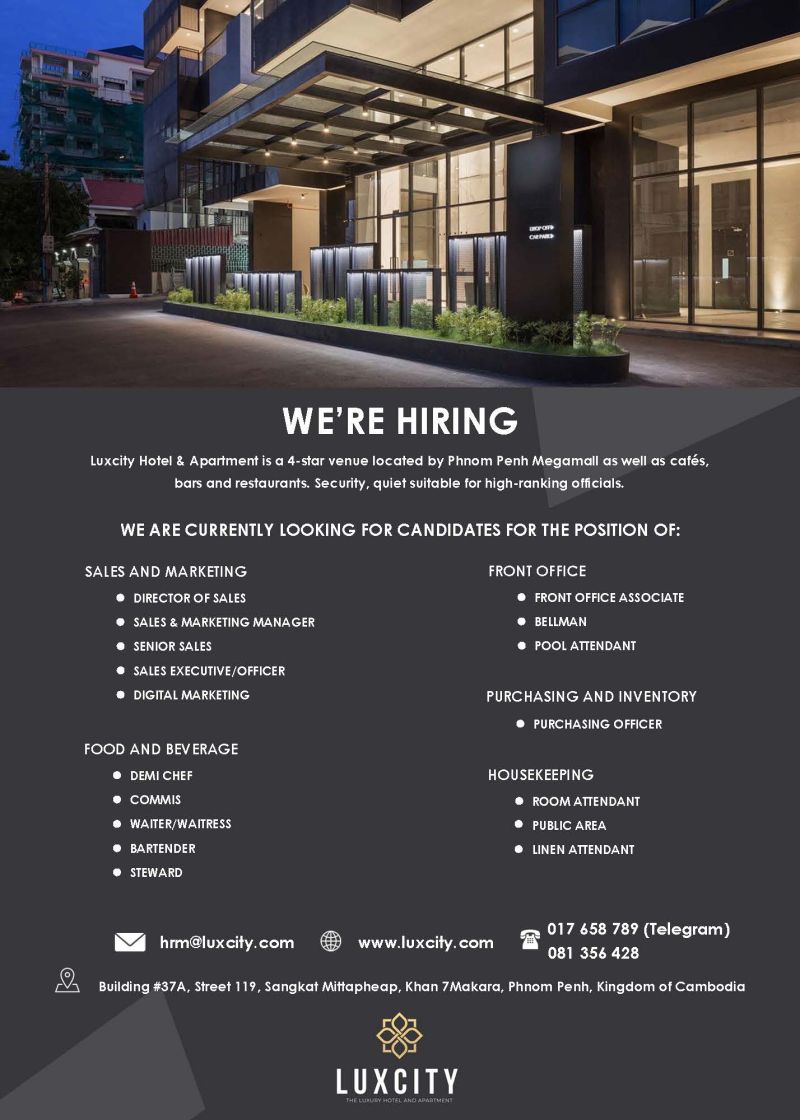 Benefits of staying at a boutique hotel in Phnom Penh
1. Beautiful space, highly artistic
Because of their architecture and interior and exterior, which are a bit luxurious, classic, and elegant, Boutique Hotels in Phnom Penh will definitely leave a big impression on customers at first sight. The decorative lines and furniture in the hotel are also paid attention to meticulously and have a connection and harmony with each other, forming an extremely pleasing whole, there is no room for criticism.
2. Artistic space
It is also because of their dreamlike beauty that Boutique Hotels are seen a lot on luxury travel blogs or in photos of "rich kids". Indeed, when staying in hotels like this, just hold up the camera and you will have extremely beautiful and luxurious photos, attracting "millions of likes" on social networks.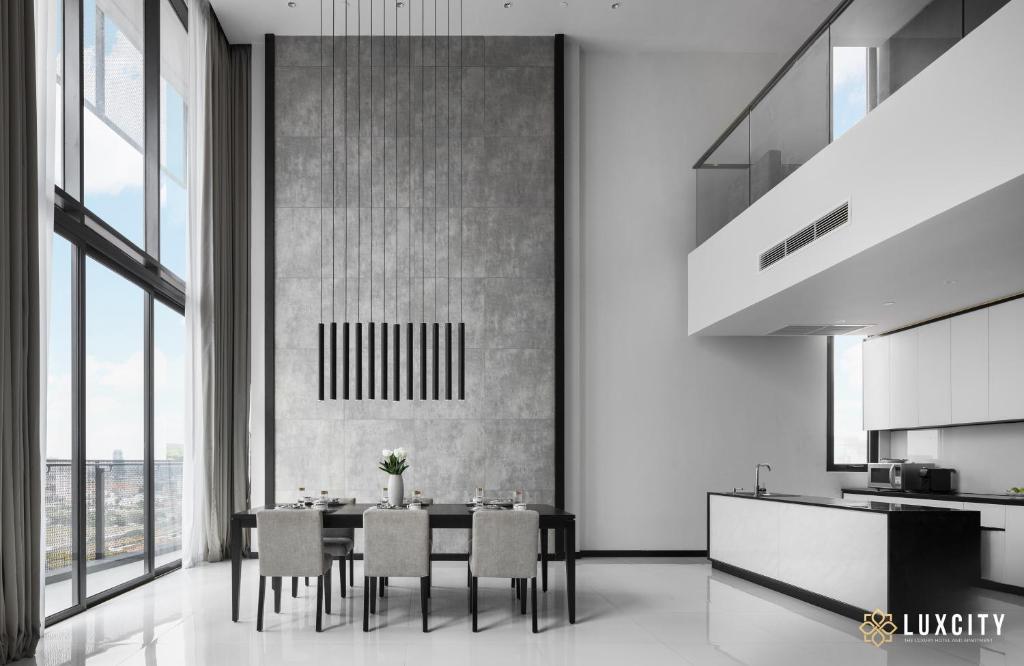 3. Cozy atmosphere feels like home
This is the customer experience factor that is always put on top at boutique hotels Phnom Penh. The motto of hotels like this is to make customers feel at home, not rent a room.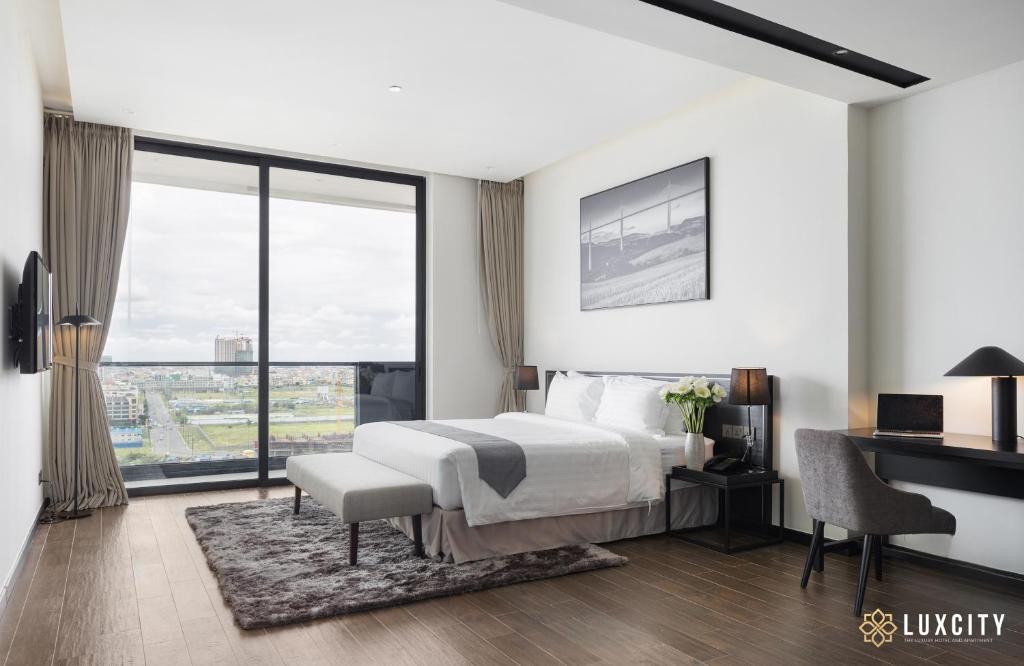 4. Cozy space
The warm, intimate atmosphere of the Boutique Hotel comes from everything in the hotel. From the warmth and sophistication of the architecture, the furniture to the service attitude and other services, all give customers a feeling that is hard to find in other types such as resorts, hotels, and homestays…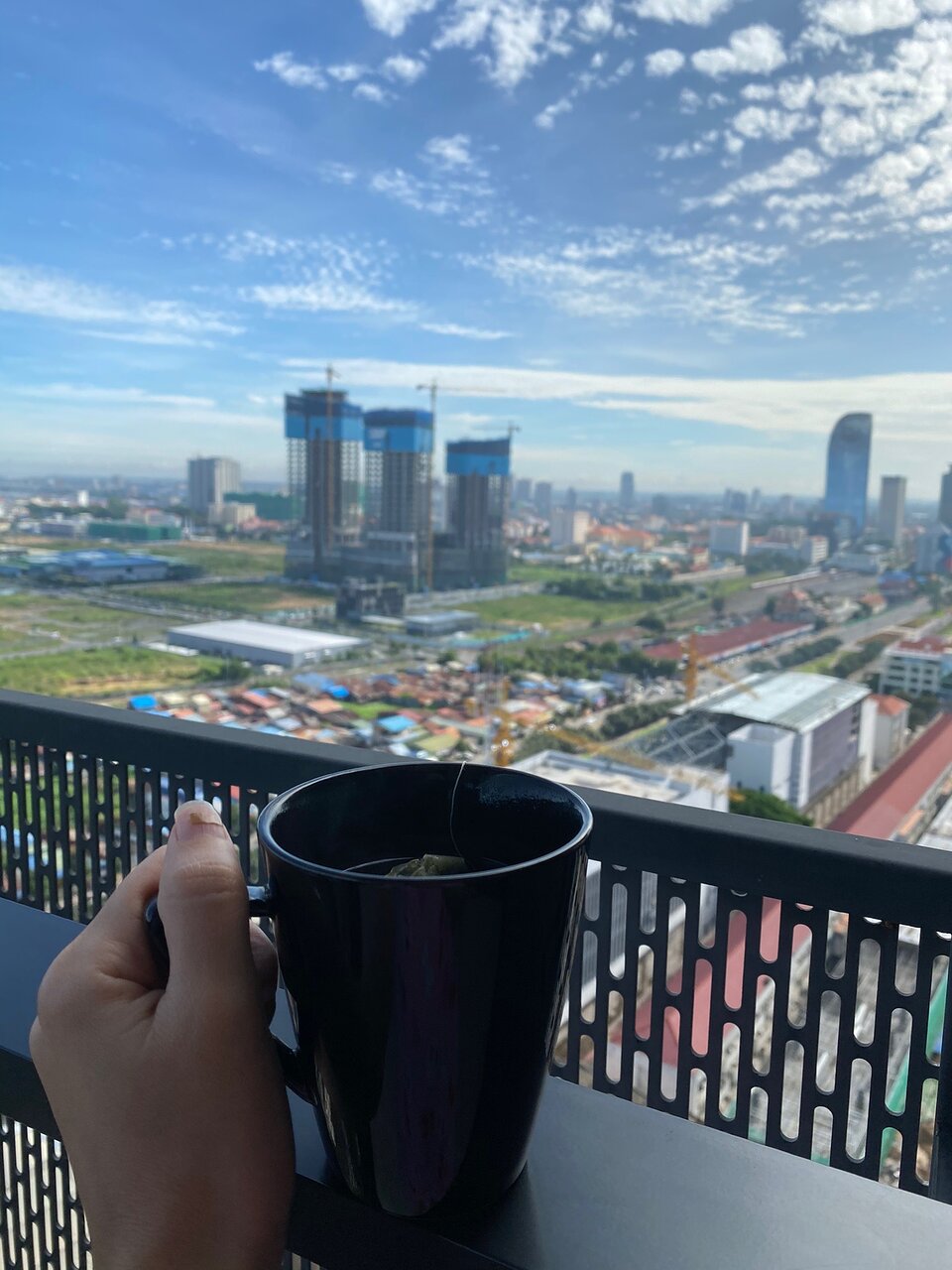 5. Excellent, personalized service
Staff at this type of Hotel serve in a very professional manner, well-trained. In addition, the service at a high-class hotel like this is impossible for you to not be satisfied. This you can verify for yourself for your next trip.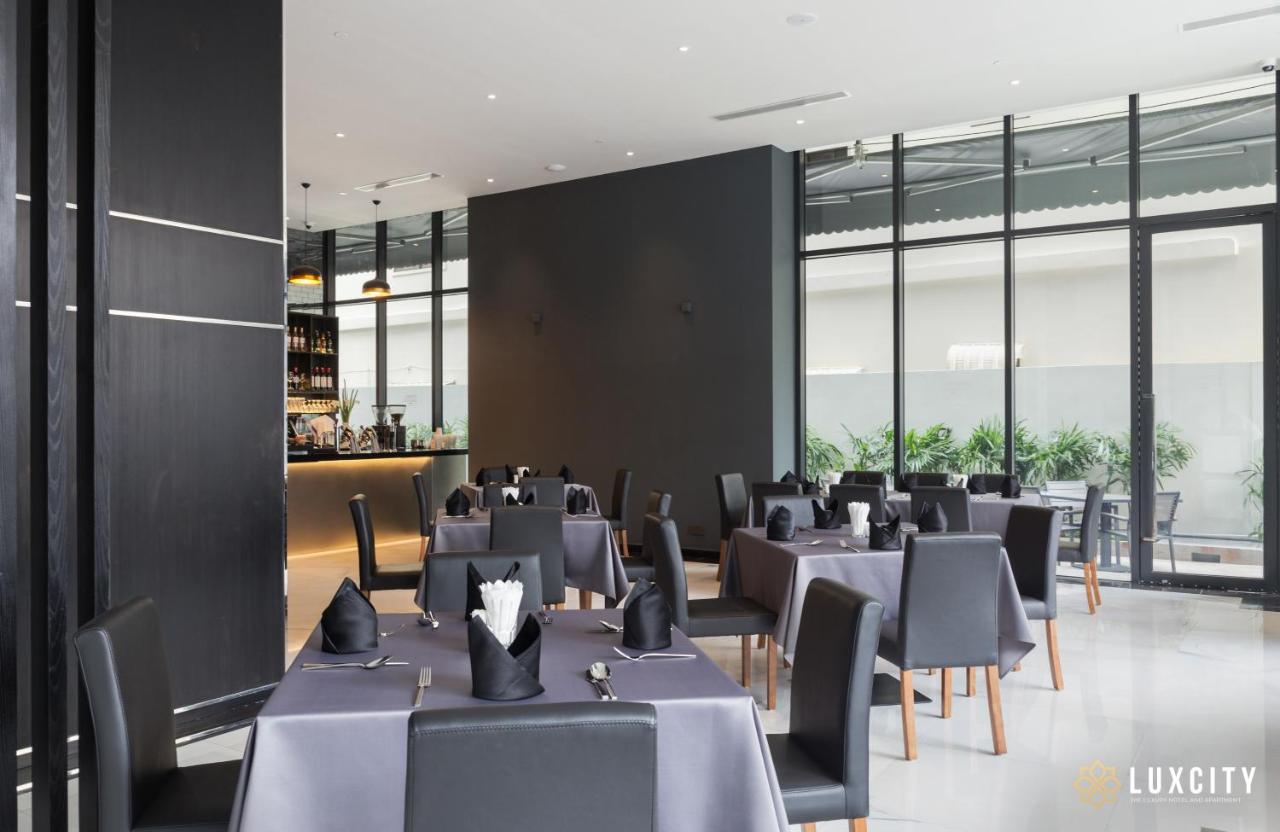 6. Elements of surprise
For example, a boutique hotel in Phnom Penh built a rooftop viewing area with a barbecue stove and warm fur rugs. If you come here in winter, what could be better? Not only that, the owners of this type are often people with high aesthetic taste, and a love of art, so you will have the opportunity to admire unique art collections.
7. Worth the price
You can expect a lot of surprising services for your money (certainly not small). It could be skincare services, in-room spas, or local restaurants, serving high-end dishes in limited quantities.
Top 10 Best Boutique Hotels in Phnom Penh
1. Luxcity Hotel & Apartment
This is one of the best boutique hotels in Phnom Penh. Centrally located in Phnom Penh, this property puts you close to attractions and exciting dining options. With a convenient geographical location and extremely quality services, the staff is attentive, enthusiastic, and always cares about customers. Plus, parking and Wi-Fi are always free, so you can stay in touch, and come and go as you please... Rated 4-star, this high-quality property offers guests access to a swimming pool, in-house, gym, and on-site restaurant. In particular, there is currently a great promotion program of the year, quickly visit Luxcity's main website to book a room at the best price!
Luxcity Hotel & Apartment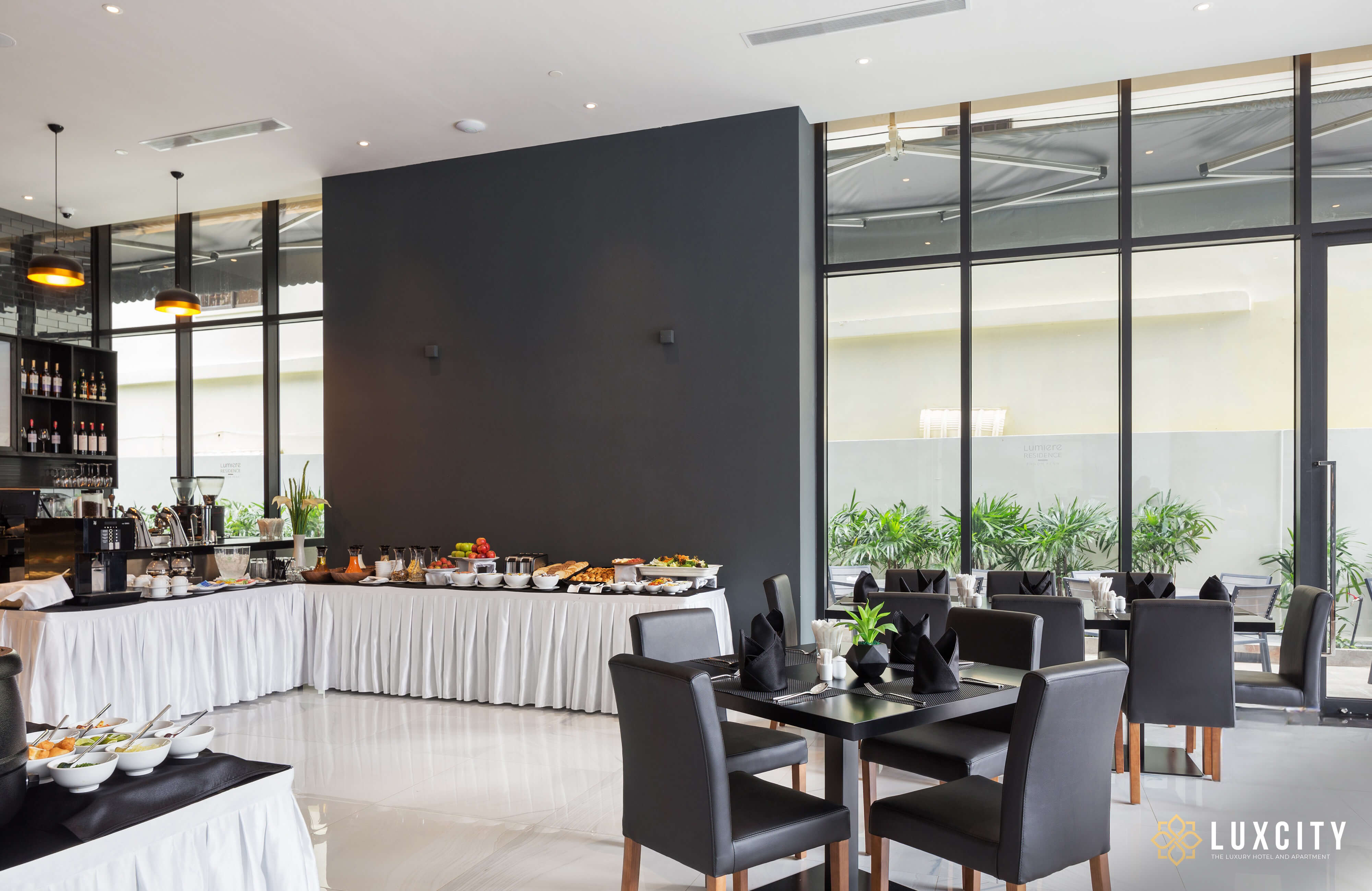 2. Phnom Penh PAVILION
The Pavilion, located in the heart of Phnom Penh, is an adult-only hotel featuring free WiFi throughout the premises. This site is committed to responsible tourism, preservation of urban history, and cultural promotion. Two poolside bar restaurants and a separate main restaurant are available.
3. Phnom Penh's Palace Gate Hotel & Resort
Palace Gate Hotel & Resort provides rooms in Phnom Penh with views of the Tonle Sap River, set in a renovated French colonial mansion near to the Royal Palace. It has an outdoor pool, and visitors may dine at the on-site restaurant or relax with a drink at the rooftop bar. In public places, there is free WiFi.
4. Rosewood Phnom Penh
Rosewood Phnom Penh is located in Phnom Penh, near Vattanac Capital Mall, and offers accommodations, two on-site restaurants, and the Sora sky bar. The hotel is around 500 meters from Wat Phnom and 900 meters from Riverfront Park. The front desk is open 24 hours a day, and currency exchange is available.
5. Phnom Penh, Sofitel Phnom Penh Phokeethra
Sofitel Phnom Penh Phokeethra is a hotel in Phnom Penh's Old Quarter with colonial-style buildings and an outdoor swimming pool. Guests may dine in one of five on-site restaurants or relax in the lobby lounge with a drink. There is free WiFi throughout the resort.
Learn more: Top 10 best restaurants in Phnom Penh [For Family and Couples]
6. Phnom Penh's iRoHa Garden Hotel & Resort
In Phnom Penh, the iRoHa Garden Hotel & Resort provides a variety of themed accommodations. It has an outdoor pool, a tropical garden, and a spa. The in-house restaurant serves meals, and there is free private parking. There is free WiFi throughout the resort.
7. Emion Phnom Penh Hotel, Phnom Penh
Hotel Emion Phnom Penh boasts an infinity swimming pool with a pool bar in the center of Phnom Penh, just a short walk from the Mekong River. A restaurant, a 24-hour front desk, and an ATM are among the amenities available at this accommodation. There is free Wi-Fi throughout the facility.
Learn more: Top 8 sky bars in Phnom Penh that prove the city nightlife is dynamic
8. Phnom Penh Anik Palace Hotel
Anik Palace Hotel is located in Phnom Penh, 1.1 kilometers from the Tuol Sleng Genocide Museum, and has a restaurant, free private parking, an outdoor swimming pool, and a fitness center. The 4-star hotel offers city views from every room, as well as access to a bar and a patio. Guests may take advantage of room service, a concierge service, and currency exchange at the hotel.
9. Hotel Duong Chan
Duong Chan Hotel is located in Phnom Penh, in the Phnom Penh Municipality district, less than 1 kilometer from the Tuol Sleng Genocide Museum and 1.1 km from the Royal Palace Phnom Penh. It has a terrace. The front desk of this 4-star hotel is open 24 hours a day, and room service is available. The hotel offers a swimming pool that is open to the public.
10. Hotel Aurea Central
Aurea Central Hotel is located in Phnom Penh, 500 meters from Vattanac Capital, and has a restaurant, free private parking, a fitness center, and a bar. A 24-hour front desk and room service, as well as free WiFi throughout the resort, are among the amenities available at this accommodation. Family rooms are available at the motel.
Learn more: Top 10 Best Family Hotels in Phnom Penh worth checking out in 2023
Recently, the Boutique Hotel has been mentioned and chosen quite often by tourists in Phnom Penh. Luxcity Hotel & Apartment is also one of the best and most outstanding hotels attracting many guests at the moment. The above article of Luxcity hopes to help you understand what a Boutique hotel is, the elements that make up a Boutique hotel, as well as the experiences to be able to choose the best Hotel in Phnom Penh and have the best trip and experiment here. If there is a need, please contact us.
Currently, Luxcity is also having great promotions during the year, hurry up to get an affordable and quality Boutique Hotel!