2023-02-10
Top 5 hotels near beach in Kampong Som for every traveller
Sihanoukville, located on Cambodia's southern coast and about a 5-hour drive from the capital city of Phnom Penh, is a must-see tourist destination in this South East Asian country. What was once a quiet beach town gradually became a party hotspot with all the amenities! Backpackers adore Sihanoukville for its diverse international cuisine, sandy beaches, and consistently wild nightlife.
Are you ready to discover the best of this lovely city while staying in one of the best hotels in Kampong Som? Scroll down now!
Learn more: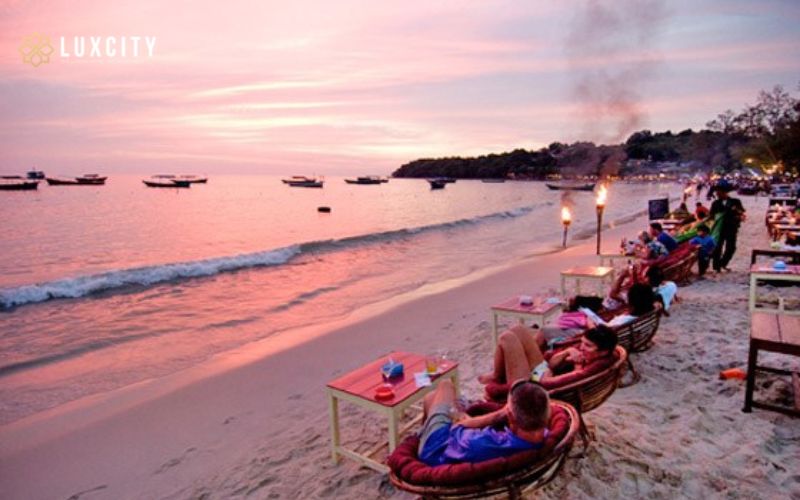 What You Can Expect in Sihanoukville?
Sihanoukville is Cambodia's youngest city and the capital of Sihanoukville Province, locally known as Kampong Som. It is also Cambodia's first and only seaport. Sihanoukville holds the possibility to be a main international seaport for the country and the region as well while being a serene tourist spot.
With pretty white-sand beaches and surrounded by several nearby tropical islands, Sihanoukville is Cambodia's premier beach town. It has seven primary tourist beaches; all are easily accessible from downtown. These beaches are known for a quiet, cosy atmosphere with large stretches of white sand and clear water, which makes them popular spots for families on vacation. These seaside paradises can be enjoyed all year round with the refreshing coolness of the freshwater streams.
Top 5 Hotels Near The Beach in Kampong Som For Every Traveller
Oasis Boutique Hotel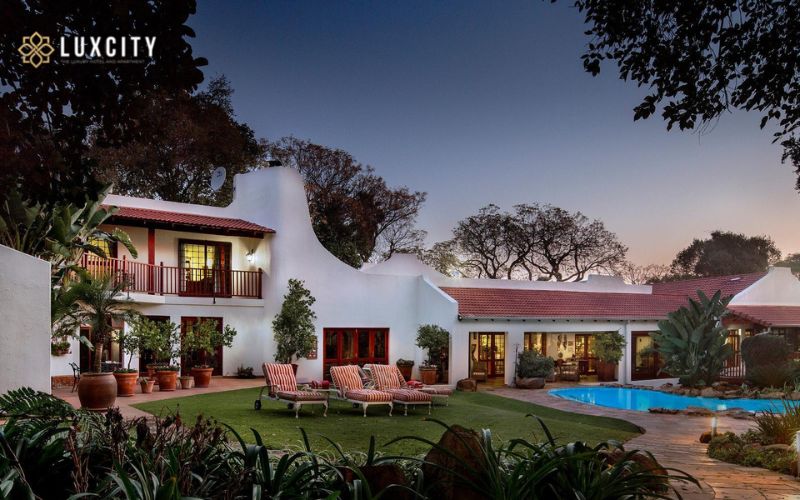 In Sihanoukville, the Oasis Boutique Hotel offers complimentary bicycles, a communal lounge, a terrace, and a bar. The front desk and concierge service at this 3-star hotel are available at all hours. The home is located just 200 yards from Otres Beach and is smoke-free throughout. Canoeing and other outdoor pursuits are just some of the things that hotel guests may do in and around Sihanoukville.
The Ochheuteal Beach is 1.5 miles from the Oasis Boutique Hotel, while Otres 3 Beach is 1.1 miles away. Sihanouk International Airport is 13.1 miles from the hotel, and a shuttle service to and from the airport may be arranged for an additional fee.
Mary Beach Hotel & Resort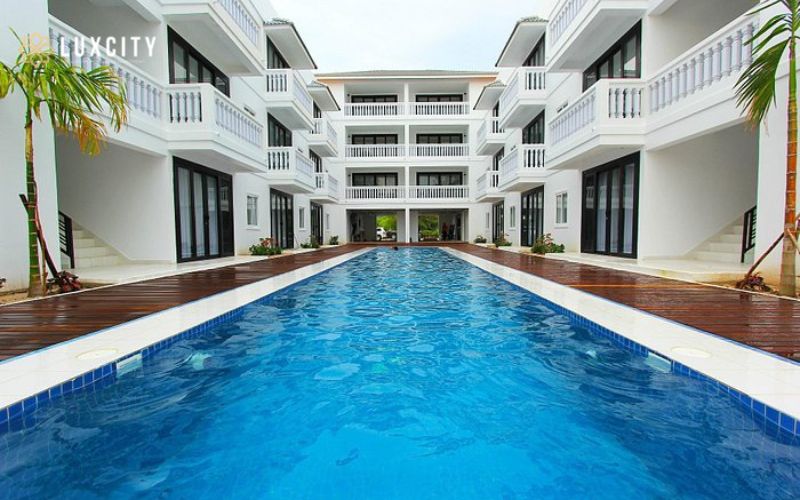 Located in the heart of Sihanoukville, the Chan Boutique Hotel boasts a swimming pool, garden, restaurant, and bar. The 3-star hotel's rooms all face the pool, and there's a sun deck for relaxing. Free WiFi and a 24-hour front desk, airport transfers, room service, and refreshments are available throughout the property.
Each apartment has central air conditioning, a flat-screen TV with satellite channels, a refrigerator, a kettle, a shower, complimentary amenities, and a work desk. The motel provides linens and towels in each room. Choices for breakfast are served every morning, and they range from a continental breakfast to a full English or Irish breakfast. Otres Beach, Otres 3 Beach, and Chum Teav Mao Beach are all within driving distance from the Chan Boutique Hotel. The Sihanouk International Airport is 12 kilometres (7.4 miles) away.
Sunbird Garden Resort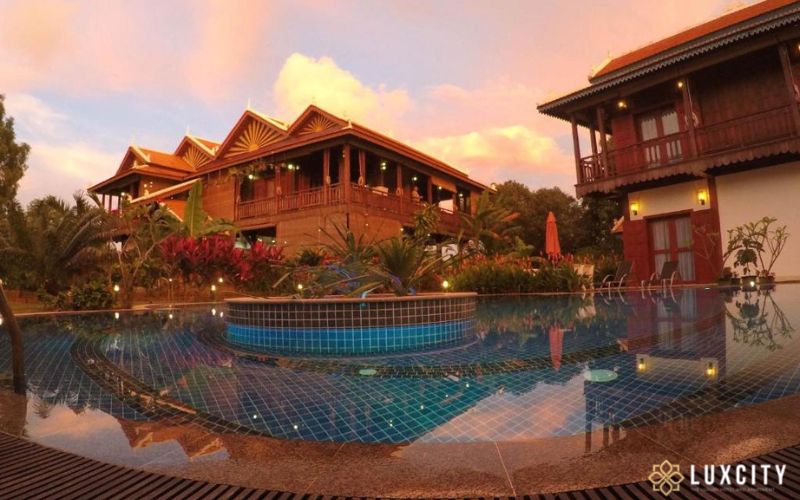 Sunbird Garden Resort features an outdoor pool, garden, terrace, and restaurant in Sihanoukville. The hotel has a bar and is located near various landmarks, including Otres Beach (about 450 yards away), Otres 3 Beach (about 450 yards away), and Chum Teav Mao Beach (about 1.2 miles away). This hotel has a common kitchen, room service, and guided excursions.
There is air conditioning, a refrigerator, a minibar, a kettle, a shower, complimentary amenities, and a work desk in each of the rooms. The resort's rooms provide a view of the city and come with a private bathroom, bathtub, and hairdryer. Sunbird Garden Resort offers cosy accommodations with a flat-screen TV and complimentary slippers.
Chan Boutique Hotel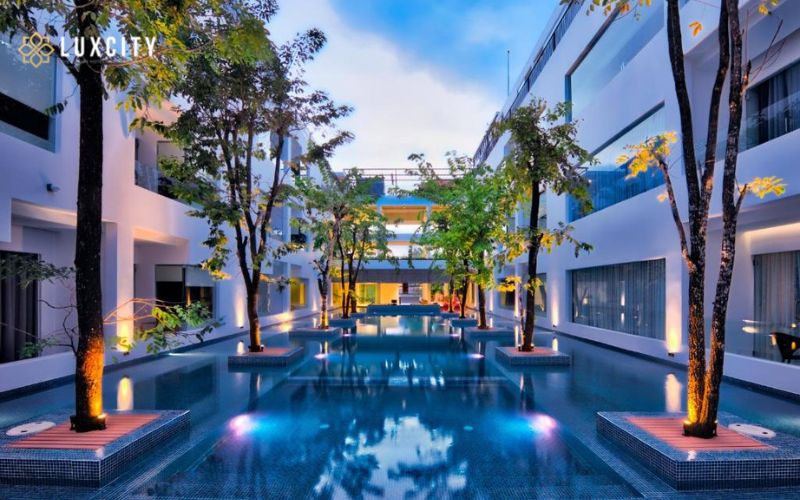 The Chan Boutique Hotel in Sihanoukville, Cambodia, is home to a swimming pool, a garden, a restaurant, and a bar. Each room at this hotel offers a view of the pool, and everyone who stays has access to the rooftop sun deck. There is a free airport shuttle, free breakfast, free WiFi, and a front desk that is open around the clock. Each apartment has central air conditioning, a flat-screen TV with satellite channels, a refrigerator, a kettle, a shower, complimentary amenities, and a work desk. Towels and sheets are provided in each and every room at the hotel.
White Boutique Hotel and Residences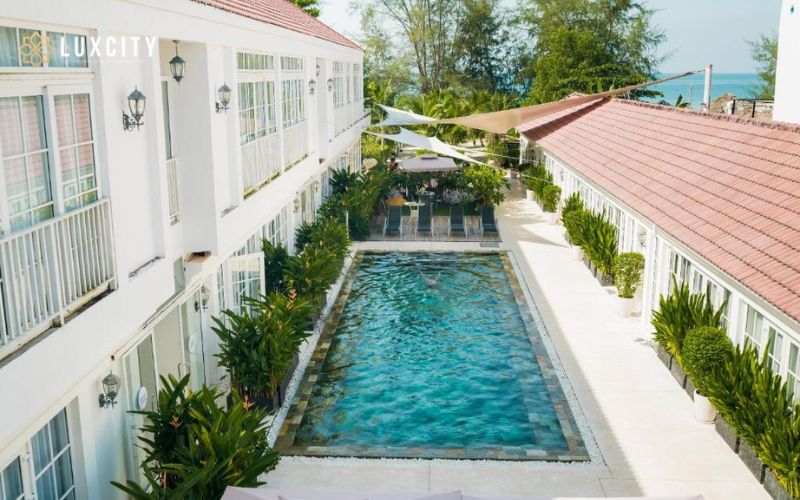 Set peacefully on Otres 2 Beach in Sihanoukville, White Boutique Hotel and Residences offers colonial-style accommodation with views of the Gulf of Siam. The hotel features an outdoor swimming pool of natural quartz and andesite stones. Guests can enjoy a modern gym, relaxing massages, and weekly activities such as live music events. They can also enjoy meals at the in-house restaurant or have a drink at the bar.
For your comfort, you will find bathrobes and free toiletries. DUO Restaurant serves up a variety of European, Cambodian, and fusion cuisine made from fresh ingredients and filtered water. The air-conditioned bar has a selection of alcoholic beverages such as wine as well as smoothies and fruit juices.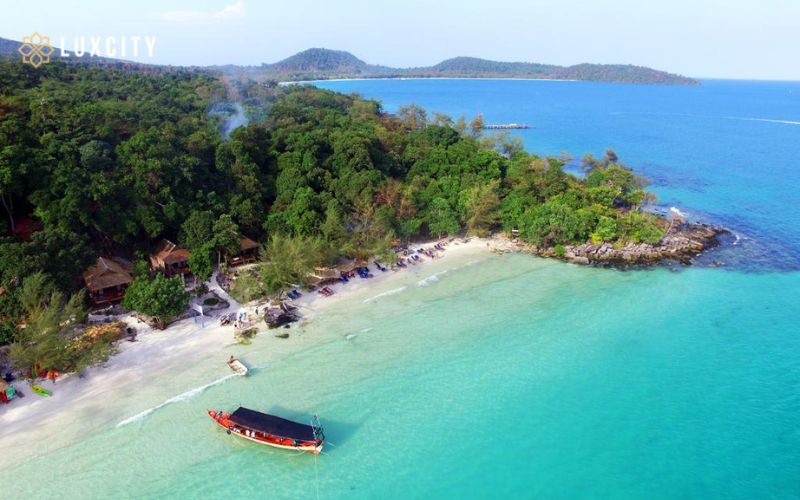 This place is worth considering as a great place to enjoy a dream vacation in Cambodia. It is no doubt that Sihanoukville is an ideal stop that should be included in your Cambodia Family Vacation or Cambodia Luxury Beach Vacation. Make the most of your trip by staying in our recommended hotels above. Click here for further insightful travel-related information on Cambodia before you "fly to the paradise" with us!