2023-04-18
Top luxury hotels in Cambodia in 2023: Your Lavish Stay Awaits
Cambodia, known for its rich history, stunning architecture, and vibrant culture, has many luxurious accommodations to offer its visitors. From the world-renowned temples of Angkor to the pristine beaches of the south, Cambodia has something for everyone. In this blog, I'll take you on a journey through the top luxury hotels in Cambodia that offer the best in comfort, service, and style. Whether you're looking for a romantic getaway or a family vacation, we have you covered. So sit back, relax, and explore the best of Cambodia's luxury hotels!
Learn more: Best hotels in Cambodia near Angkor Wat to discover the charm of Siem Ream in 2023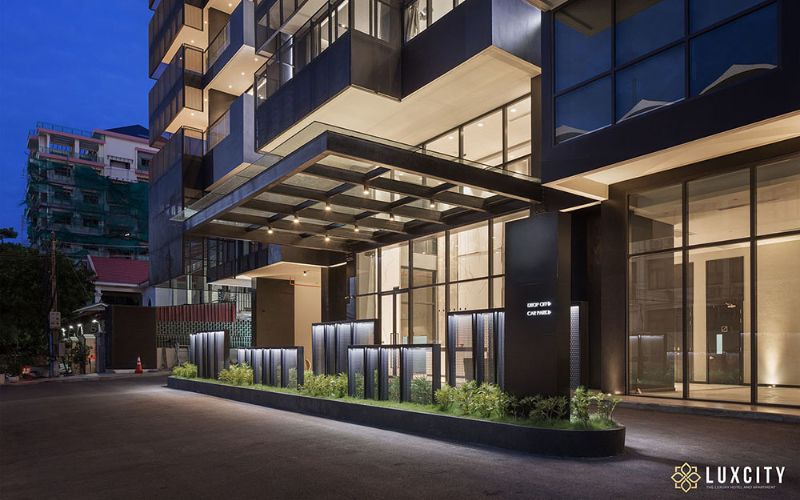 Top-Rated Luxury Hotels in Phnom Penh in 2023
Luxcity Hotel and Apartment
Address: Street 118, Sangkat Mittapheap, Khan 7 Makara, Phnom Penh, Kingdom of Cambodia.
Luxcity is one of the best 4-star hotels in Phnom Penh offering you more than a collection of luxurious experiences all within reach. By being centrally located in Phnom Penh, Luxcity is a convenient location for all itineraries on your trip as you can easily visit any restaurants and entertainment areas in Phnom Penh no matter you are on a business trip or a relaxing vacation.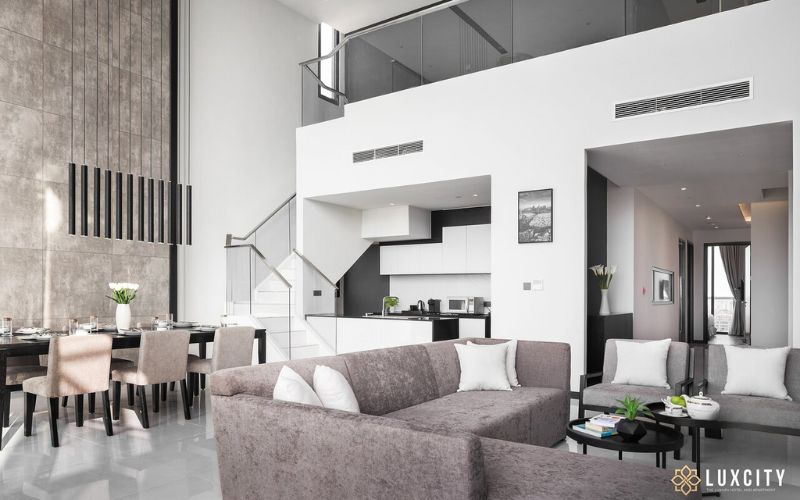 Luxcity hotel's rooms are very spacious and fully equipped with modern and comfortable amenities. There are unique amenities that not all hotels offer. The services in and around Luxcity are also of high quality; the staff is enthusiastic and attentive, and they take good care of their customers. Guests can approach the front desk at any time for help with outside services such as taxis, luggage storage, currency exchange, and so on. Meals are also served with a wide range of specialities from around the world. It is also close to many famous tourist attractions in Phnom Penh. You can easily relocate there without spending a lot of money.
Learn more: Live Like Royalty: Best luxury 5-star hotels in Cambodia [2023 Updated]
Palace Gate Hotel & Resort
Address: #44, Sothearos Blvd (corner of street 240), Khan Daun Penh, Sangkat Chey Chumnea Phnom Penh, 12206, Cambodia.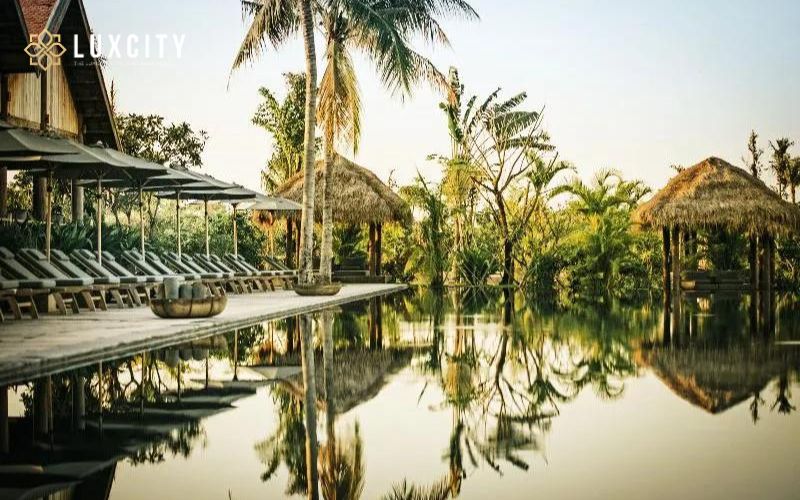 Set in a restored French colonial villa, adjacent to the Royal Palace, Palace Gate Hotel & Resort offers accommodations in Phnom Penh with views of the Tonle Sap River. The hotel features an outdoor swimming pool, an on-site restaurant, a rooftop bar, and free Wi-Fi in public areas. Each room at this hotel is equipped with air conditioning and a flat-screen TV. Some rooms have a convenient seating area, while some have pool or river views. The private bathrooms are fitted with a bidet, bathrobes, slippers, and free toiletries.
Raffles Hotel Le Royal
Address: 92 Rukhak Vithei Daun Penh, Sangkat Wat Phnom, Khan Daun Penh, Phnom Penh, Cambodia.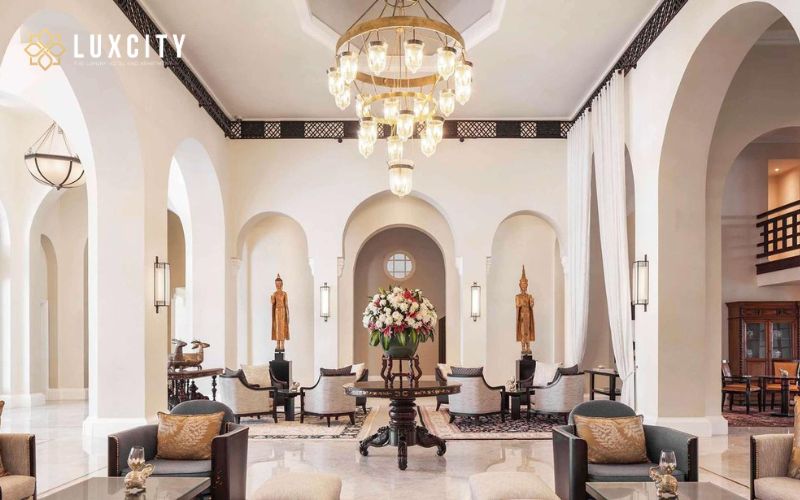 Raffles Hotel Le Royal is one of the best hotels in Cambodia, which is a historic hotel that has been around since the 1920s. The hotel has a colonial charm that is hard to find in modern hotels, and it is located in a central location in the city. The rooms are spacious and elegant, with traditional Cambodian design elements. The hotel also has a stunning outdoor pool and a beautiful garden where you can relax and unwind.
The Bale Phnom Penh Resort
Address: National Road 6A, Bridge No. 8, 12110, Cambodia.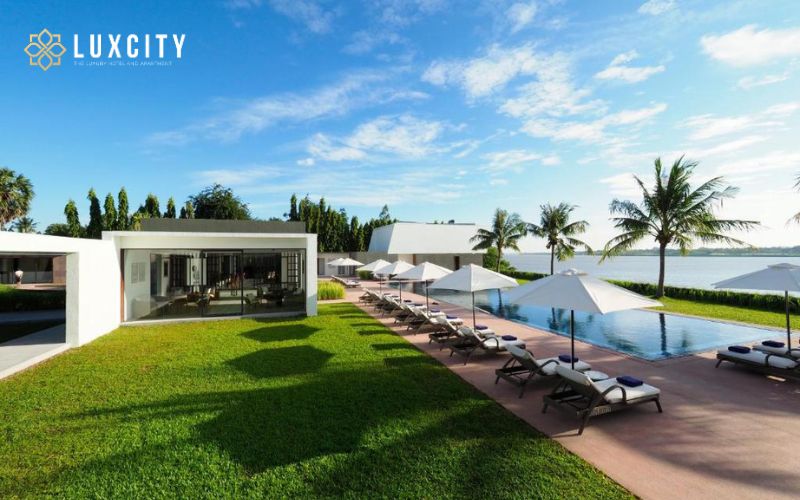 Set in Phnom Penh, 15 km from Vattanac Capital, The Bale Phnom Penh Resort features an outdoor swimming pool, a garden, and a shared lounge as well as free WiFi. The hotel also features a 24-hour front desk and a sun terrace. Staff can arrange airport transfers. All guest rooms at the hotel are equipped with a desk, a flat-screen TV, a private bathroom, air conditioning, a wardrobe, and a kettle. Some rooms also have a balcony. The hotel serves an American breakfast every morning. The restaurant at The Bale Phnom Penh Resort serves Mediterranean cuisine.
Garden City Hotel
Address: Street Ly Yong Phat, Phum Prek Tarath, Khum Prek Tasek Khan, 12111, Cambodia-Japan Friendship Bridge, Phnom Penh, Cambodia.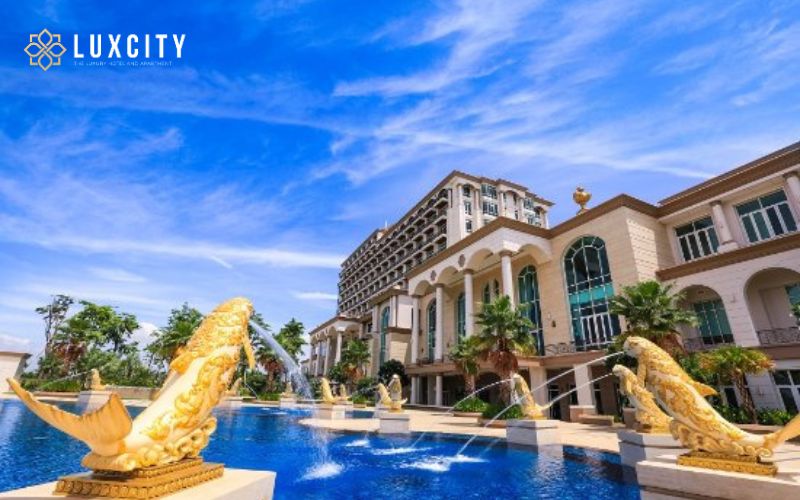 Nestled within private gardens, Garden City Hotel offers accommodation in the Khŭm Prêk Pnŏu district of Phnom Penh. It features an outdoor swimming pool and a spa, and guests can enjoy meals at the in-house restaurant or have a drink at the bar. Free WiFi is available throughout the property. The property offers airport transfer services at additional charges. Each air-conditioned room features a flat-screen TV with cable channels, a personal safe, tea/coffee-making amenities, and a minibar. The en suite bathroom offers shower facilities and a dryer. Certain units feature views of the pool or garden.
Top-Rated Luxury Hotels in Siem Reap in 2023
Anantara Angkor Resort
Address: 6 National Road, Siem Reap, Cambodia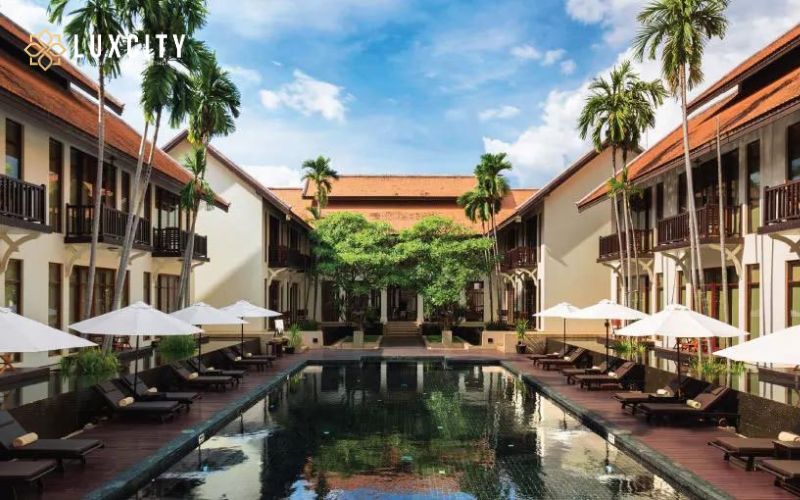 Anantara Angkor Resort offers a magnificent base from which to visit the UNESCO-listed ruins of Angkor Archaeological Park, the gorgeous Tonle Sap Lake, and the attractive town of Siem Reap, all within a short drive. The resort's architecture blends Khmer and colonial styles, and its suites look out over tropical foliage. Some of the larger suites on the higher floors even include private plunge pools and spacious living spaces, while all 39 suites have their own private courtyards or terraces with a personal butler.
Jaya House River Park
Address: River Rd, Krong Siem Reap, Cambodia.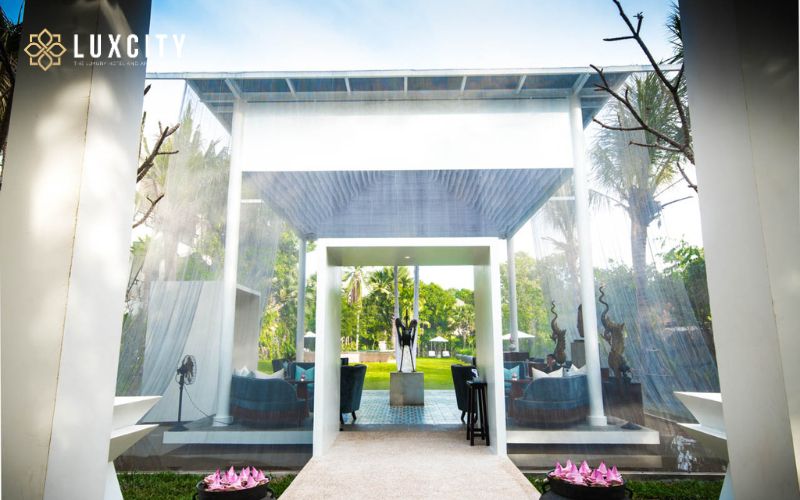 This hidden gem is peacefully nestled near the Siem Reap River, surrounded by fully grown trees. A 36-room hotel featuring two swimming pools, a spa, and an all-day eating restaurant. The hotel is about a 6-minute tuk-tuk ride from town, in the area of the spectacular Angkor Wat temples. Jaya House River Park combines style and a social conscience, with a design influenced by 1960s Cambodian Modernism. It has a one-of-a-kind swimming pool coated with glittering, solid silver tiles and is the country's first plastic-free hotel, helping to establish the ReFill Not Landfill project.
Amansara
Address: Charles De Gaulle, Krong Siem Reap, Cambodia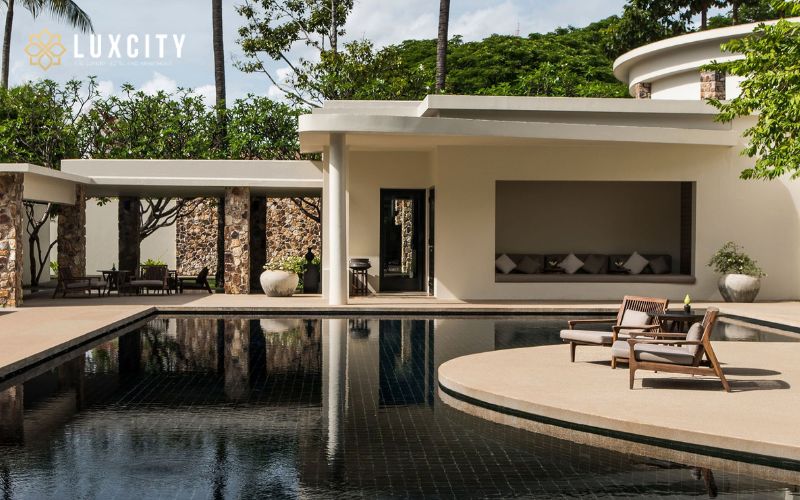 Originally built in the 1700s, it was renamed Villa Sokha in the 1970s before being destroyed in a civil war. It was rebuilt to some extent in the 1980s as Villa Apsara, but was left abandoned by the 1990s. The building was essentially a shell when Aman arrived in 2002, but after meticulous work was done using vintage photographs as a guide, it now looks as good as it did in the 1960s. A new lap pool, spa, and fitness centre bring it into the 21st century. Yet the resort's mystique remains, as guests are still greeted in the original reception building after entering through an unmarked black gate, and the K-shaped pool remains a welcome retreat after a day spent exploring the Angkor temples, followed by dinner in the resort's distinctive circular restaurant, which is covered by a domed ceiling.
What sets Amansara apart from the other hotels in Siem Reap is its exceedingly elegant style, which is exemplified by the delicate sandstone reliefs located on the walls and which pay respect to the temples of neighbouring Angkor.
Park Hyatt Hotel
Address: Sivutha Boulevard, Siem Reap, Cambodia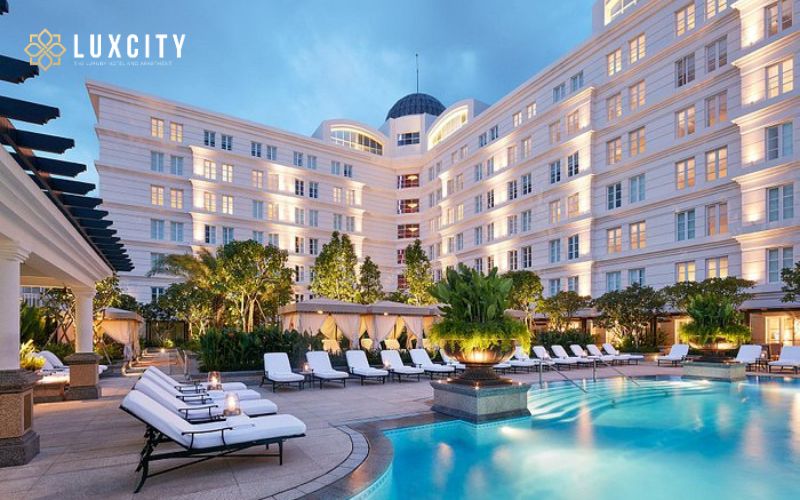 The hotel maintains Park Hyatt's status as a luxurious urban hideaway while also featuring the avant-garde touches of renowned resort designer Bill Bensley, who is based in Bangkok and Bali. The American was responsible for the property's distinctive art deco design when it first opened in 2002; ten years later, he was hired to give it a fresh new appearance while keeping many of the elements that made it so enjoyable (1930s-style door signs, for example) (elephant tusk bar tables). The stylish standard rooms provide views of the gardens or the city, but it's the Pool Suites that really stand out thanks to their own pools and courtyards. While the all-day dining Room serves a variety of foreign and Khmer cuisine and the dark wood Living Room is Bensley's tribute to an explorer's boudoir, it is the light and airy Glasshouse Deli that truly captures the essence of France.
Zanier Hotel Phum Baitang
Address: Neelka Way, Krong Siem Reap, 17000 KH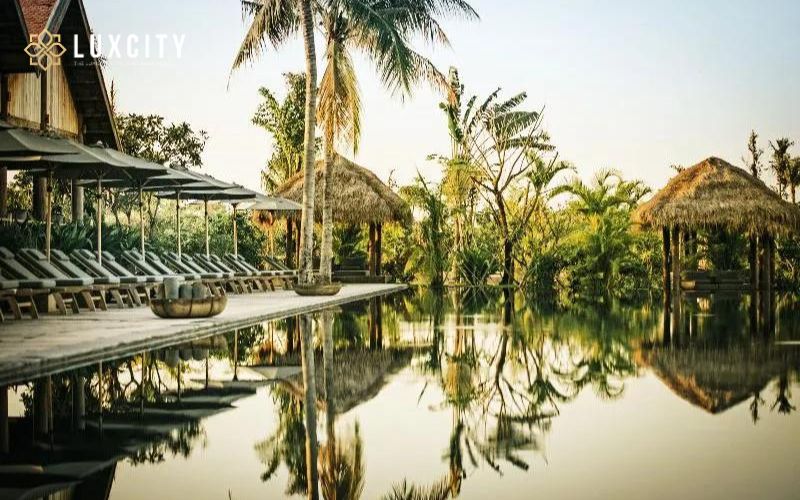 The hotel's two styles of villas, the 25 Terrace Villas and the 20 Pool Villas, both provide stunning panoramas of the surrounding tropical forest. The stilted villas are styled like traditional Khmer family dwellings and are meant to replicate the feel of a real Cambodian vacation while still providing modern comforts. Shutters of woven bamboo, roofs of straw thatch, and headboards carved from solid wood are all common features. The abundance of raw materials used helps to provide a homey, organic ambiance.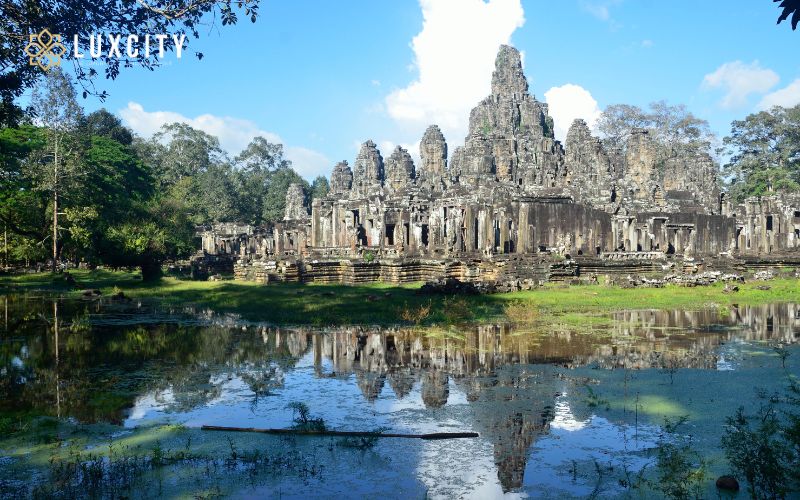 Cambodia's ancient culture, stunning natural beauty, and high-end amenities make it an ideal destination for luxury travellers. The list of top luxury hotels in Cambodia I have mentioned offers a wealth of cultural experiences, and luxury accommodations and services are available to make your stay a truly unforgettable one. So why not add a touch of glamour to your next vacation and discover the luxury side of Cambodia? For more about other exciting travel tips, I invite you to read my blog gathered from my own and local experience!