2023-02-16
Where to stay in Kep: Best Hotels and Bungalows in 2023
Kep is a short tuk-tuk ride (about 30 minutes) from Kampot and is worth a visit to walk around the beautiful National Park or poke around some of the decaying pre-war French villas, all of which were destroyed by the Khmer Rouge.
Wonder where to stay in Kep? Whether you're looking for coral reefs, tonnes of fresh crab, or an adventure in Kep National Park, we have picked the best beach bungalows and boutique hotels in Kep to suit every taste.
Learn more: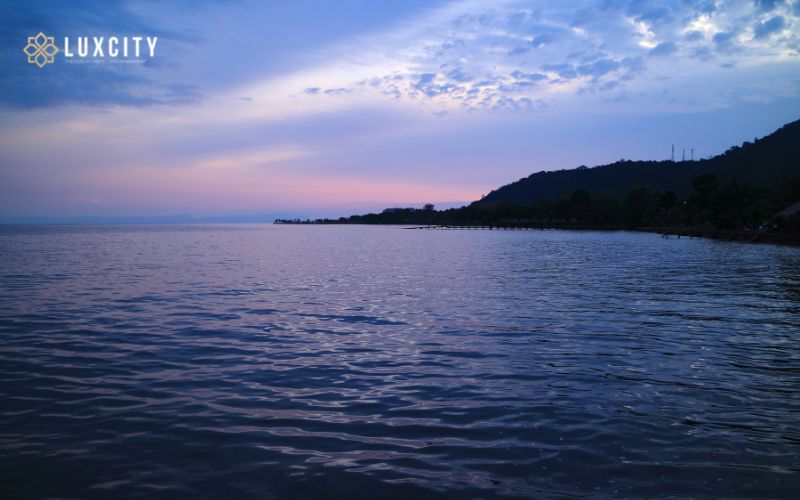 Best Bungalow in Kep For a Retreat with Local Vibes
Knai Bang Chatt Bungalow
With stylish villas restored by French architect Francoise Lavielle and views of the Gulf of Thailand, Knai Bang Chatt is a real treat - and even more so when you discover this hotel has heart: it invests in the Kep community by improving health facilities, access to clean water, livelihood opportunities, and children's education. Antiques and artifacts are sourced locally, at least half of the fruit and vegetables served at the restaurant are grown on-site, and the entire resort is extremely low-impact (it's won awards, after all). That doesn't mean you're missing out on any luxuries at the infinity pool, which is surrounded by cabanas and loungers, or in the expansive rooms housed within various villas scattered throughout the grounds, one of which formerly belonged to Kep's governor.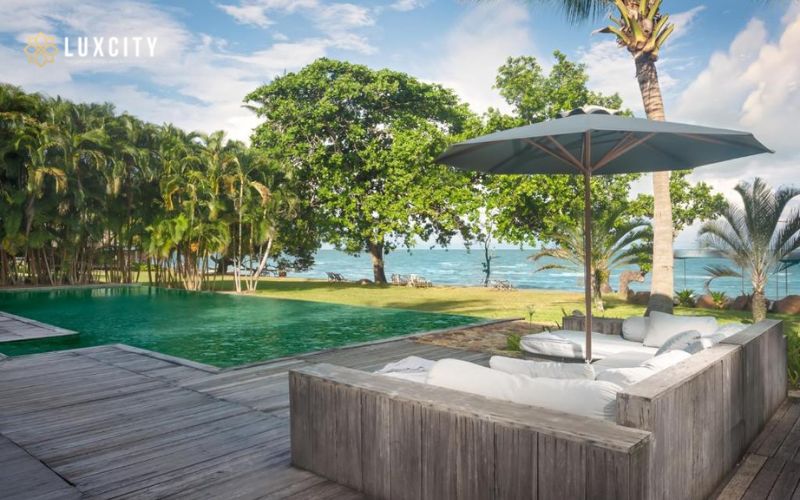 Raingsey Bungalow
This tranquil boutique hotel is a butterfly's flutter from the entrance to Kep National Park and the Kep Crab Market, where you can hear music, watch locals fire up grills, and dine on fresh, affordable crab for a couple of riels. There is also plenty to do on the property. Swim in the large pool, dine on Khmer cuisine at the rooftop dining area, or relax on your private terrace with a view of the beautiful garden.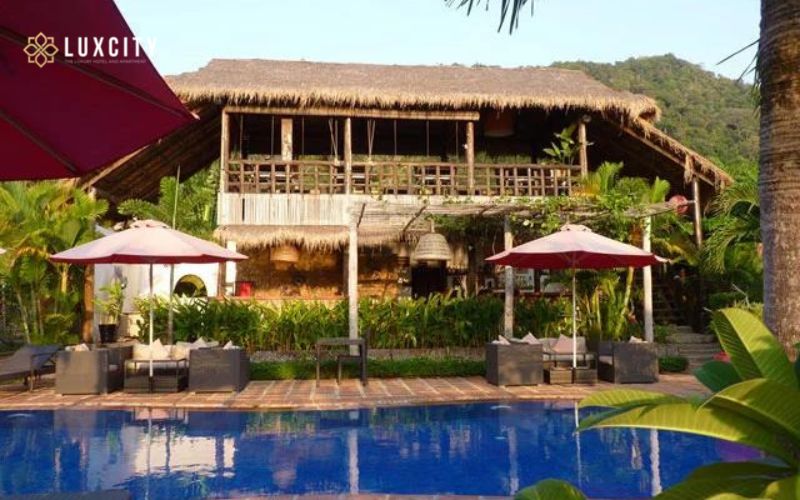 Atmaland Resort
This resort with eight bungalow-style rooms is located near Kep National Park. There is an on-site pizzeria, making it ideal for families with children (there is also a playground and a large pool), and they bake their own bread every morning. Off-duty parents who want to relax can relax in the gardens or visit the spa for massages, manicures, and pedicures.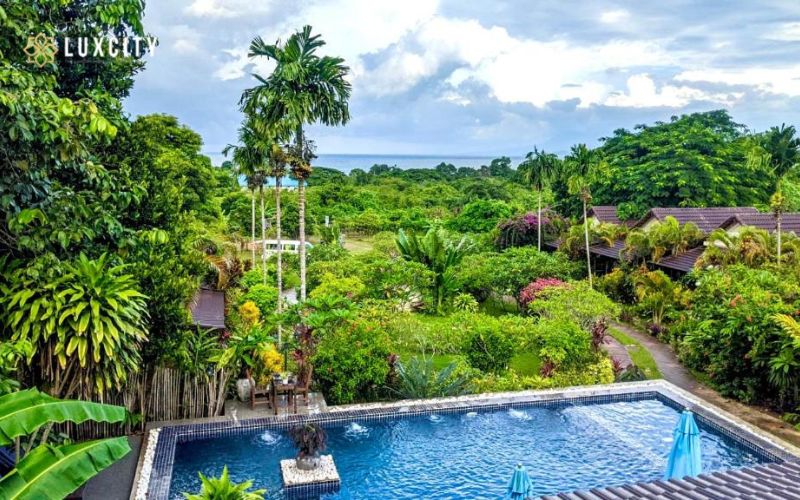 Best Resort in Kep - Where Nature Meets Comfort
Tara Lodge
This tropical-themed resort features plenty of lush vegetation and a large swimming pool for afternoon dips. The nine rooms, hidden within five bungalows, feature rustic wooden furnishings and private terraces – stay on the first floor if you want to be closer to the garden; choose the second floor for a better view of the sunset. The hotel also has a library and wine cellar, and you can book a massage.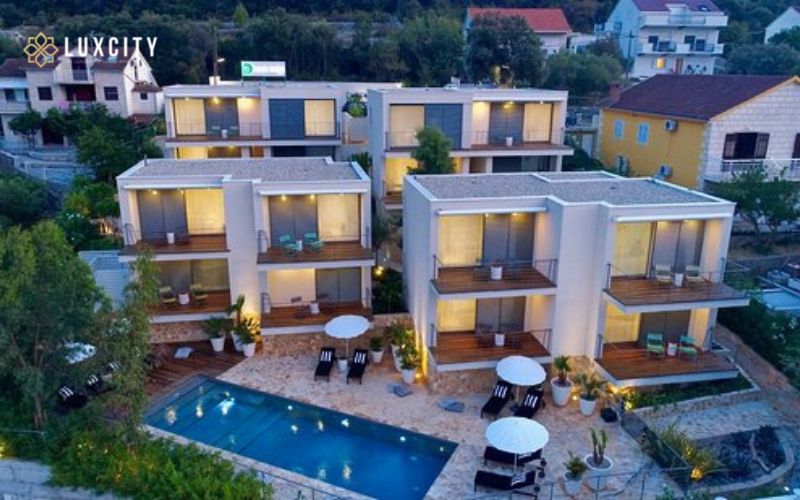 Veranda Natural Resort
Tucked into the hillside of Kep National Park, this 2.5ha (6 acres) site is a rustic retreat surrounded by nature. Choose from suites, bungalows, and villas that combine traditional wooden furnishings and local materials (such as stones, bamboo, and shells) with contemporary style. Our tip? Go for one with a hammock-strung balcony to eyeball views of the coast. The dinner menu showcases the freshest regional seafood, while mornings begin with oven-baked pastries and artisanal bread.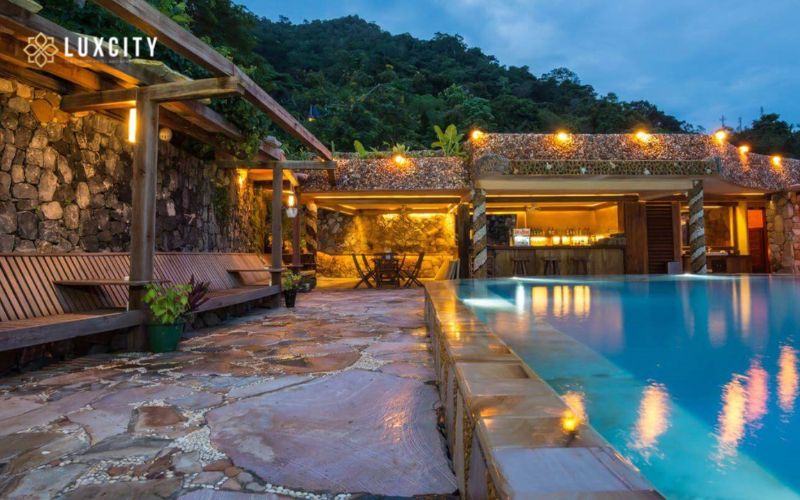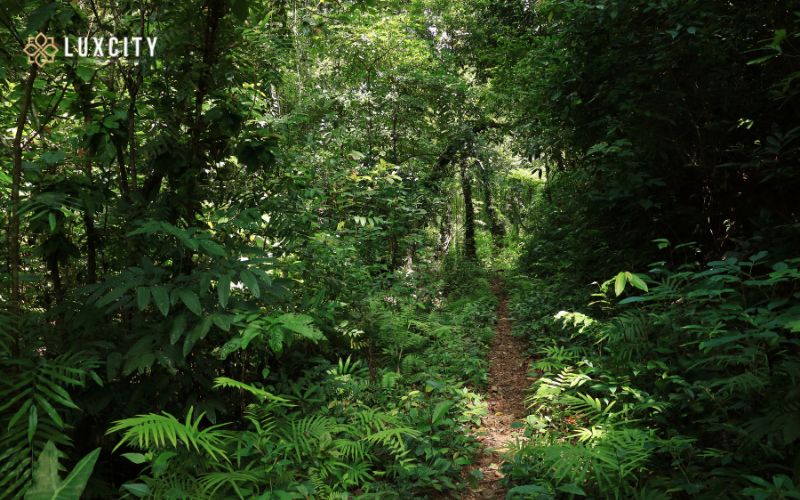 Kep draws backpackers and boutique hotel guests looking for fresh seafood and hikes in the tropical interior of the bird-rich, butterfly-fluttered Kep National Park. And below are the best hotels in Kep you should consider for your trip in 2023. Since you are here, we invite you to learn more about our travel tips before flying to this beautiful coastal city.