2022-04-03
[Lyve Inc Hotel & Residence] Press Release Announcing Brand Name Change
Lyve Hotel & Residence Announced Plan to Adopt New Brand Name 'Luxcity Hotel & Apartment'.
Lyve Inc Hotel & Residence was founded in 2019 (PRIME NEWSWIRE) – Lyve Inc. announced today plans to change its brand name to "'Luxcity Hotel & Apartment". The Lyve name, known for its brand recognition in hotel markets, will carry over to the new owner. As part of the name change, Luxcity has released a new company logo and launched a new company website at www.luxcity.com. The legal name of the company changed to Alpha Luxury Residence Co., Ltd. until the name change process has been completed, for marketing and branding purposes the company will now begin to refer to itself under the new brand name.
About Luxcity Hotel & Apartment
Lyve Inc Hotel & Residence which is changing its name to Luxcity Hotel & Apartment develop a 4-star venue located by Phnom Penh Megamall as well as coffee, bars, and restaurants. Security is quite suitable for high-ranking officials. The distance between Phnom Penh city center and the property is 2 km. The company has announced that it intends to change its brand legal name from Lyve, Inc. to Alpha Luxury Residence Co., Ltd.
Luxcity Hotel & Apartment until the name change process has been completed, for marketing and branding purposes the company has begun referring to itself as Luxcity. For information about Luxcity, please visit our website at www.luxcity.com, click "NEWS & UPDATES" and click on a new post "Press Release."
The Luxcity logo is available at https://luxcity.com/LuxCity/img/shared/luxcity_logo.svg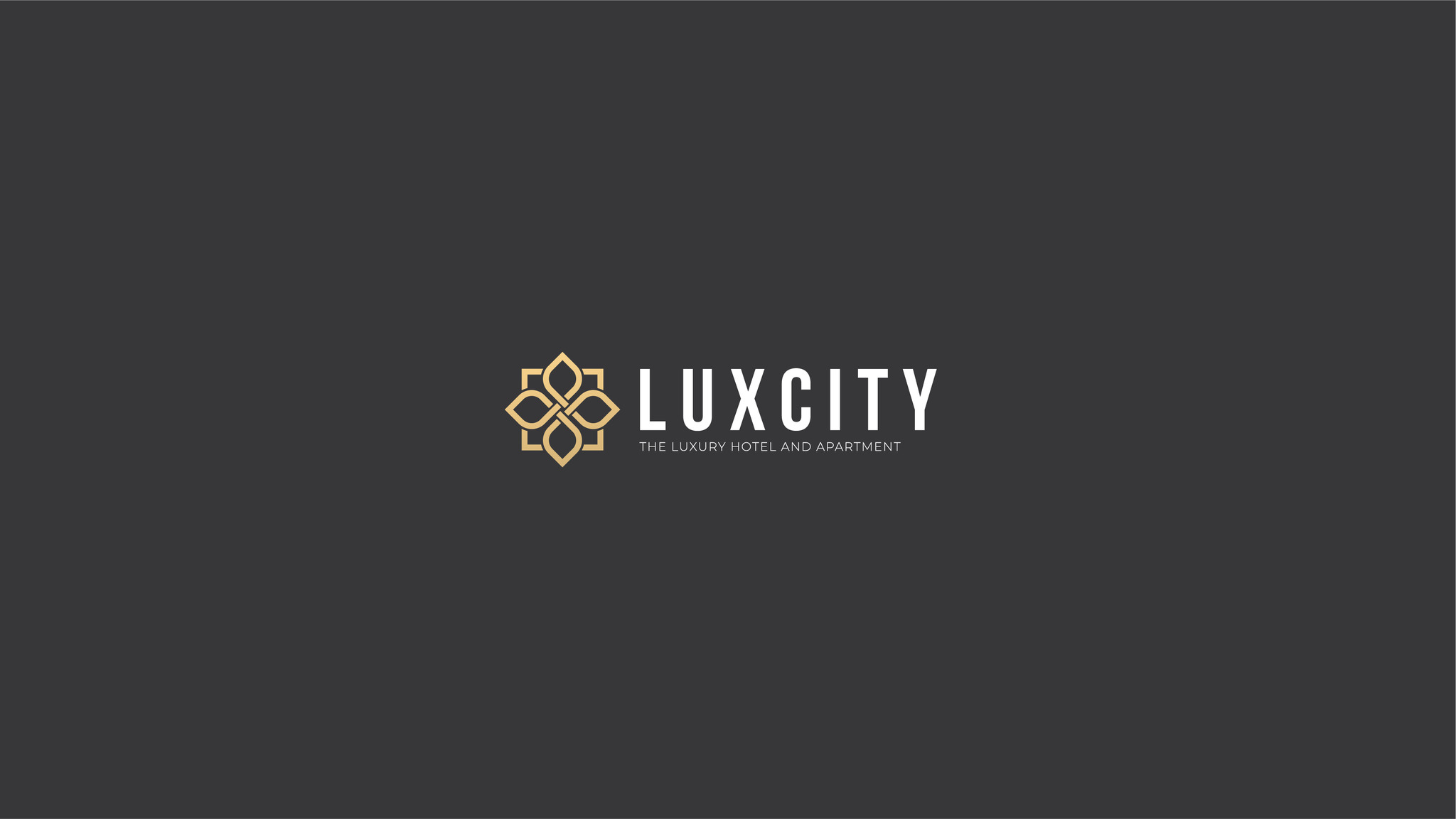 Luxcity Hotel & Apartment offers a range of services by friendly and professional associates who embody traditional Cambodian hospitality combined with international standards.
It has 166 rooms on 25 floors. It also provides 24-hours reception, 24-hours security, and housekeeping service, a complimentary laundromat, high-speed Internet & one parking lot at an automated car park, a swimming pool, restaurant. You can keep fit with fitness classes and the gym.
All of the classic rooms are provided with everything you need. Each unit also features an electric kettle, coffee/tea making facilities, and kitchenware. Begin the day with a continental breakfast. Local dishes are served in the gastronomic restaurant. You will find Mike's Burger House, Ho Kee Bak Kut Teh, and Vinissimo offering meals nearby. Luxcity Hotel & Apartment is a short distance from PP train station.
As city development booms, hotels face the mounting challenge of diversifying guest segmentation
Nearly 7,000 new hotel keys for upscale and above tiers
"As the capital of the country, Phnom Penh is the business and economic hub of Cambodia. Last year, Phnom Penh International Airport recorded over 2 million passenger arrivals, which surpassed Siem Reap for the first time since 2010. Unlike Siem Reap, hotels in Phnom Penh are mainly focused on the business segment. Expansion of the tourism sector remains challenging with limited direct flights, strained infrastructure, and a lack of diversity of tourism offerings.
The ongoing COVID19 crisis has strongly impacted the market. However, recovery is anticipated to have an accelerated pace among SEA countries as Mainland China is the dominant market feeder and strategy in the country's cooperation with the Belt and Road initiative.
Currently, hotels affiliated with international brands are in short supply. However, there are ten branded properties expected to enter the market by 2022.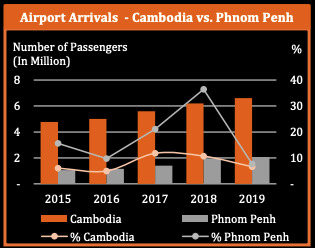 In general, the hospitality sector in Phnom Penh is at its early stage of development. The increasing exposure of global hotel operators, expansion of the country's economy, and improving infrastructure will help the city to shape its destination awareness and improve its appeal in the longer term."
Trends
Accommodation establishments in Phnom Penh total 836 properties with 29,469 keys. Hotels account for 66% of the total supply as per the latest available data.
The average length of stay for FITs is 5.5 days with an average expenditure of USD487 per traveler. This metric is primarily for business travelers while the leisure ALOS is 1.5 days.
The top five geographic source markets are China (52%), Malaysia (6%), the USA (5%), Japan (4%), and Thailand (4%).
Forward Outlook
A new gateway airport is planned in Kandal Province to the southwest of Phnom Penh. It will cover 700 hectares and has a total budget of USD1.5 billion.
The Phnom Penh-Sihanoukville expressway is one of the key projects in the China-sponsored BRI with a total budget of USD2 billion, and scheduled completion in 2023.
There are 15 pipeline hotels currently under development with 7,849 keys, inclusive of 13 with hotel brand affiliations.
Phnom Penh Key Domestic & International Weekly Scheduled Flights By Country