2022-12-06
Make the most of your 24-hours in Phnom Penh [Best 1-day trip guide]
Phnom Penh is a fascinating metropolis where the old and the new coexist. Obviously, a day is not enough time to see all the fantastic sights in Phnom Penh. However, if you are short on time or are just using it as a stopover after a long flight, a good guide will help you make the most of your 24 hours in this bustling heart of Cambodia. We have compiled a list of must-see attractions and must-do activities in Phnom Penh to help you fully appreciate the city only in one day. So, let's dive in!
Learn more: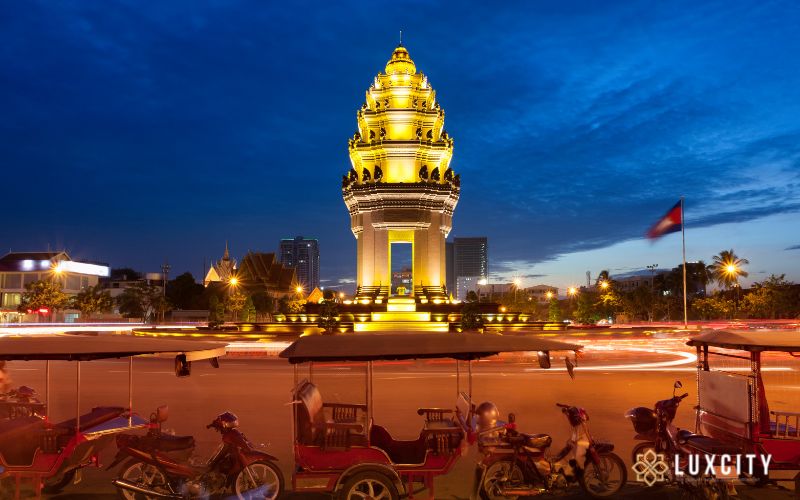 The Royal Palace
With only 24 hours in Phnom Penh, begin the day with a visit to The Royal Palace, the official residence of Cambodia's King. In contrast to the chaotic city outside, The Royal Palace is serene, majestic, and immaculate! It's stunning here, with intricate Khmer architecture, ornate details on golden roofs, and perfectly manicured lawns. The quickest way to get to The Royal Palace is to take a tuk-tuk ride from your hotel to the Southern Gate entrance. The actual Royal Palace cannot be seen from the outside due to the complex's high yellow walls.
Important information to be aware of before visiting The Royal Palace:
Daily hours of operation are 8 a.m. to 11 a.m. and 2 p.m. to 5 p.m. Despite being one of the most popular places to visit in Phnom Penh, it never gets too crowded here.
Visitors must cover their knees and shoulders to gain entry. Please dress appropriately.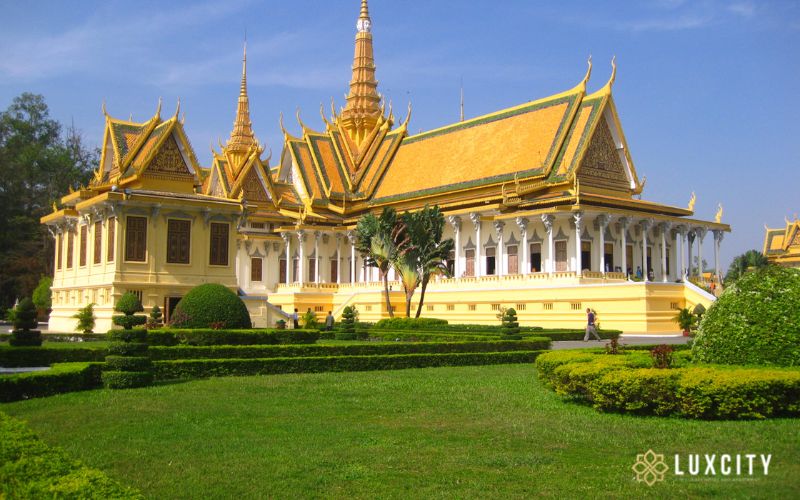 The Choeung Ek Killing Fields
A trip to the Choeung Ek Genocide Centre, also known as the Killing Fields, is educational and moving. The story behind this place is completely tragic and horrific, but it is an absolute must-see if you are in Phnom Penh and want to learn about Cambodia's recent history and the Khmer Rouge regime. Choeung Ek was once an orchard, and from the outside, it appears beautiful and peaceful. However, as the name implies, many people were tragically killed here. The Choeung Ek Killing Fields contain mass graves for over 17,000 innocent civilians. Between 1975 and 1979, they were brought here by Pol Pot's regime, the Khmer Rouge, and brutally executed and buried here.
Important information about Choeung Ek:
Most people will find 1 - 1.5 hours at Choeung Ek sufficient
The Killing Fields are about 15 kilometres south of Phnom Penh, but they are easily accessible by tuk-tuk in about 20 minutes
It is not advised to bring children here.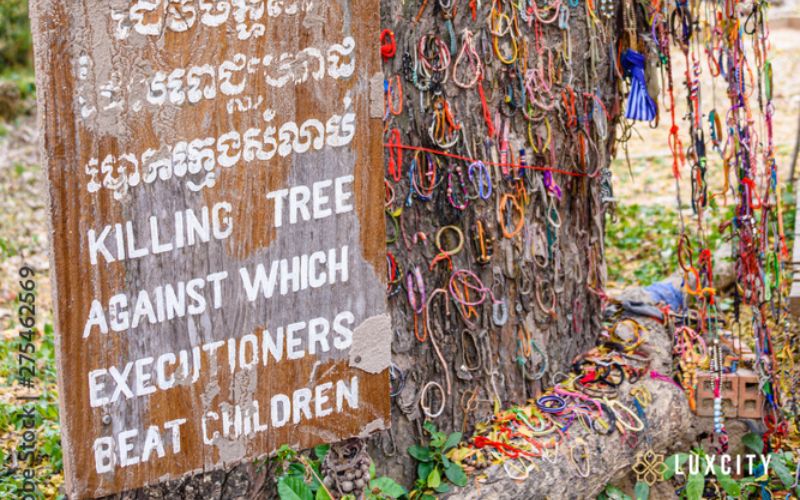 Tuol Sleng Genocide Centre
Make a visit to Tuol Sleng Genocide Centre to learn more about Pol Pot's Communist Khmer Rouge regime's atrocities. Tuol Sleng, on the other hand, is located in the heart of Phnom Penh, unlike Choeung Ek. Tuol Sleng was originally a school, but it was taken over by the notorious Khmer Rouge and converted into the secret prison S-21. Tuol Sleng's story is also sorrowful and disturbing.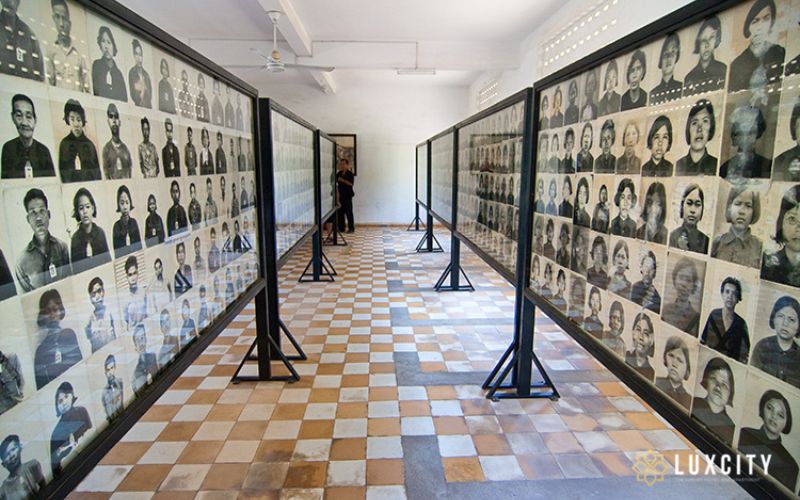 Sunset Cruise on the Mekong River
A one-hour evening river cruise is ideal for unwinding after a long day and watching the sunset over Phnom Penh. The boat ride begins on the Tonle Sap River and continues on the Mekong River, passing Muslim fishing villages run by chams. The sunsets from the river are breathtaking, and you can also see the Phnom Penh skyline.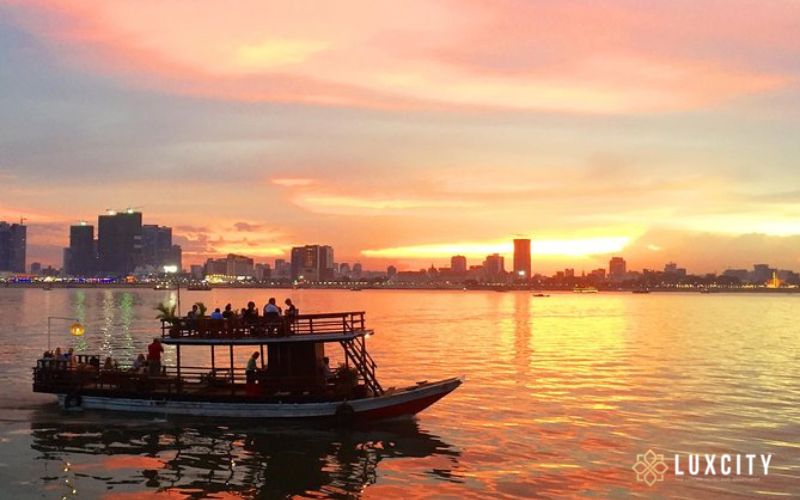 Evenings and nightlife in Phnom Penh
After the boat ride, spend some time around Sisowath Quay: there are plenty of restaurants and bars here, and the nearby Phnom Penh Night Market is also worth a look.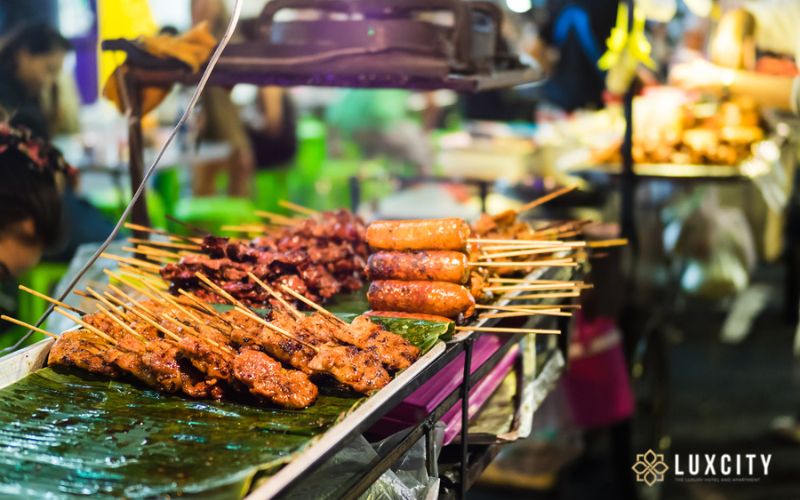 Phnom Penh obviously has more than enough attractions to keep visitors busy for a week or at least a few days to discover. However, we understand not everyone can afford to take their time. Above is a one-day itinerary for you to make every moment count in this capital city. But to experience all of this in one day, we encourage you to leave your hotel by 6.30 a.m. and maintain a reasonably fast pace throughout the day. If you are still looking for more fascinating things to do beyond the city centre, learn more about Luxcity travel recommendations compiled by locals.