2022-05-18
Why has Guest House in Phnom Penh become so popular in the last few years?
Currently, there are many types of comfortable accommodation for tourists to choose from such as hotels, homestays, and Sky Villa,... Featured in Phnom Penh in recent years, Guest House must be mentioned. Finding out what a Guest House is can equip you with the necessary knowledge for your travel experiences. Luxcity will help you get the necessary information about this service as well as find out the similarities between Guest House in Phnom Penh and other types of accommodation such as homestays or hotels.
> Read More: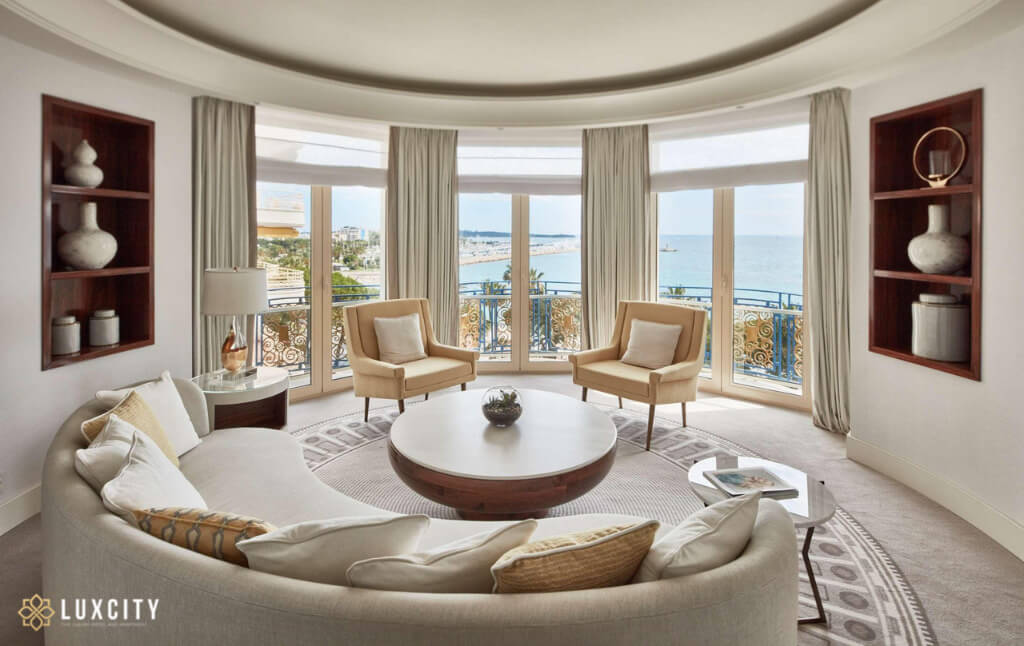 What is a Guest House?
In the simplest sense, a Guest House is a form of the motel, a stopover for passersby with a low price, small scale, and lower comfort services than a hotel or homestay.
Usually, the tourists who use the Guest House type are groups of young backpackers, the tourists who want to rest on the road for a certain time. The procedure for renting a room is very simple, most tourists only stay for one night and leave the next morning.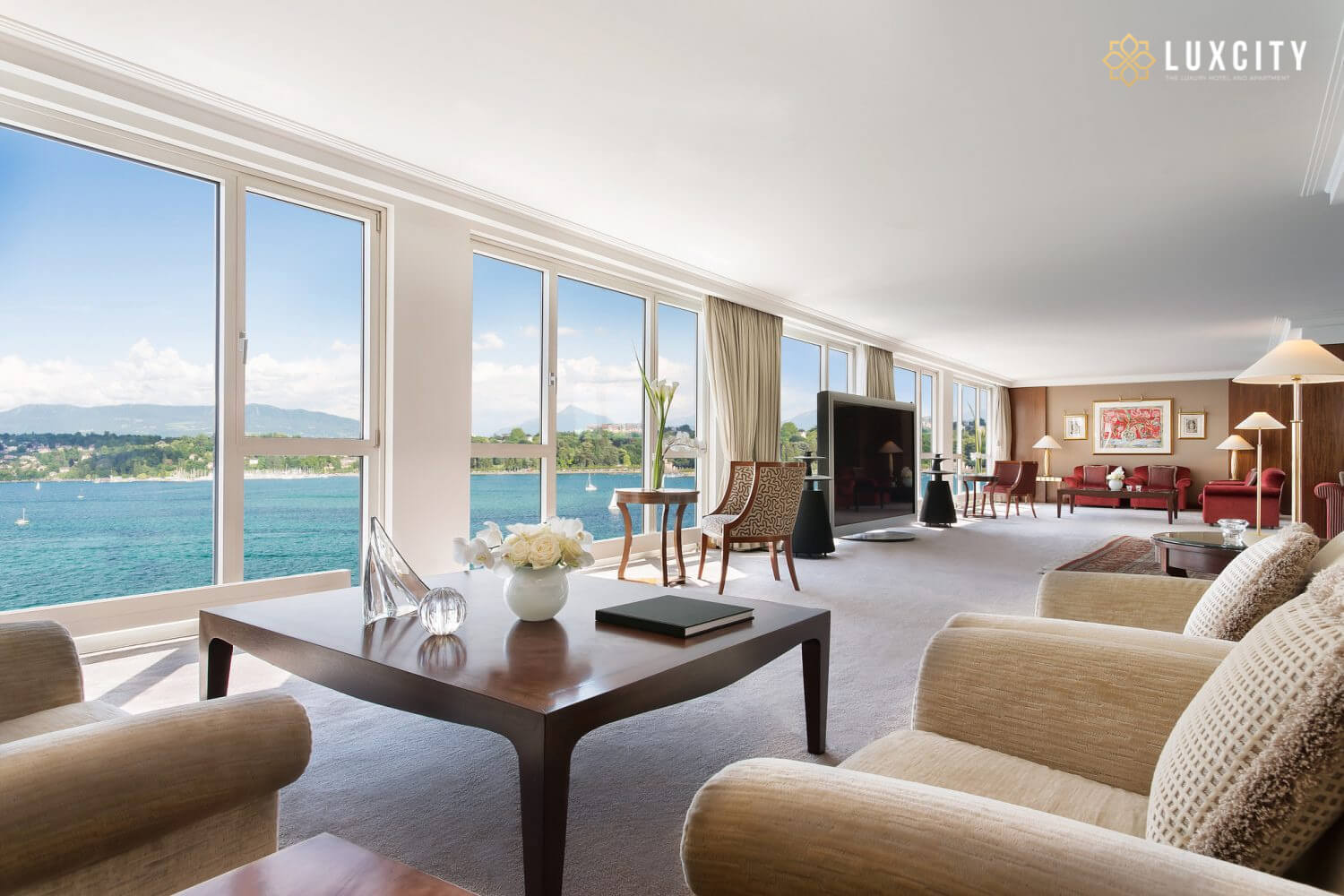 What is the meaning of a guest house?
A guest house is a small, separate building on the grounds of a larger building. It always has at least a bedroom area, almost always has its bathroom, and often has some small kitchen facilities. They're almost always near a house, but occasionally a business will build a guest house for traveling employees or contractors. Some colleges and similar institutions may also have a guest house available for visiting parents or professors, although most just hold several dorm rooms open for such purposes. In some areas of the country, they're also known as casitas, Spanish for 'little house'.
Think of them as small (or sometimes even large) apartments (flats) in a separate building in someone's backyard. I'm currently looking to buy a house with a guest house. Some of the examples that I've seen include an apartment built into the second floor of a large garage, a small purpose-built compact house, and a mobile home that had originally housed the previous owners while their house was being built.
Guesthouses are generally considered to be the ideal place for guests to stay, both by the hosts and by the guests. They have privacy, as well as all the basics, and can still spend as much time as they want in the main house.
Guesthouses sometimes become the long-term home for relatives, as well; a college-age child may move into the guest house as a way of saving money yet still attaining some independence, or an older relative may move in there instead of a nursing home. Many people also rent out their guest houses, either short-term or long-term and its competitors have made this an increasingly easy option.
The benefits customers can get when enjoying a Guest House in Phnom Penh
Minimalist and make your trip more pleasant and quiet
The plus point of staying at a guest house in Phnom Penh is that we don't need to spend an hour just waiting for the security check system at the airport, forget about the fatigue of having to plan a perfect trip… Instead, it is simple, low-cost, without the hustle and bustle of infamous tourist attractions and the joy of discovering new experiences in other places. This is extremely suitable for people with busy schedules who have never had the opportunity to immerse themselves in the peaceful natural space of communal houses and pagodas, visit some historical sites, etc. In addition, on-site tourism is also very suitable for people with busy schedules. very suitable for young families with small children, the elderly, do not have enough conditions, time, or health for long trips.
Enjoy the best services
Because of its good geographical location and large space, Guest House is often the place to organize many large gatherings, parties, and events. In addition, other services such as modern equipment, equipment for exercise, and a swimming pool for us to improve our health. In addition, the parking space is also large, exciting, and ensures security for customers.
Most especially, there is a quiet space to drink coffee, and enjoy your ideal life without having to worry and think about the chaos of daily life. With such convenient services, a guest house in Phnom Penh is the best destination, the best choice for customers when looking for places to stay in Phnom Penh.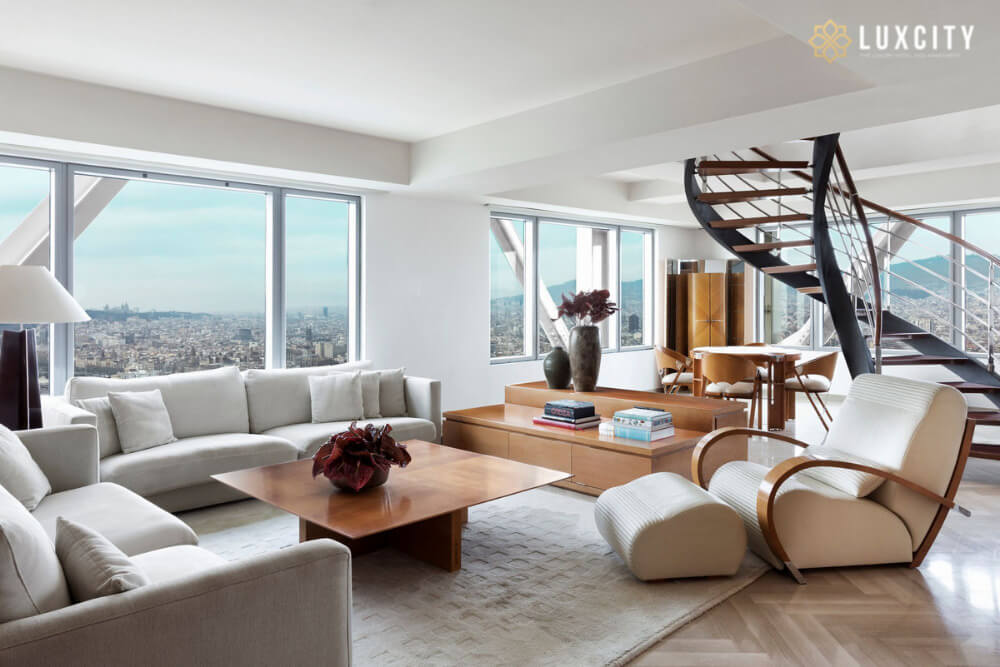 Difference between Guesthouse and Homestay and Hotel
Homestay and Guest House
Many people do not distinguish between guesthouses and homestays because both types of accommodation are in the form of cheap and affordable. However, these two types have completely different characteristics and customers from each other.
If Guest House's customers are people who only have the purpose of staying overnight and leaving the next morning, homestay guests are cheap tourists, so they will stay for a few days to experience the culture. localization.
Homestay is the main type of accommodation, which is the local house that rents out house-stay services for tourists who want to experience the true life of the locals.
When choosing this type of homestay, visitors will live together, eat together and stay with locals. More than that, they might be able to role-play
Using this type of homestay, you will be able to eat, stay, and live with the locals. Moreover, you can also role-play as an individual in their daily life to absorb and feel the cultural beauty as well as typical customs and habits.
Hotel
These are two completely different accommodation models in terms of investment, while Guesthouses usually only invest in facilities to serve the most basic needs of visitors.
As for hotel services, there are absolute standards in terms of service quality, interior design, and infrastructure…
Hotel is also divided according to star ratings, each star will have its regulations on service, architecture, space, and location....this determines the high or low room rate of different star types.
And because of strict standards, hotel services need a high level of investment to meet the requirements of customers. Especially, the staff in the hotel must be thoroughly trained and trained to create professionalism and synchronization.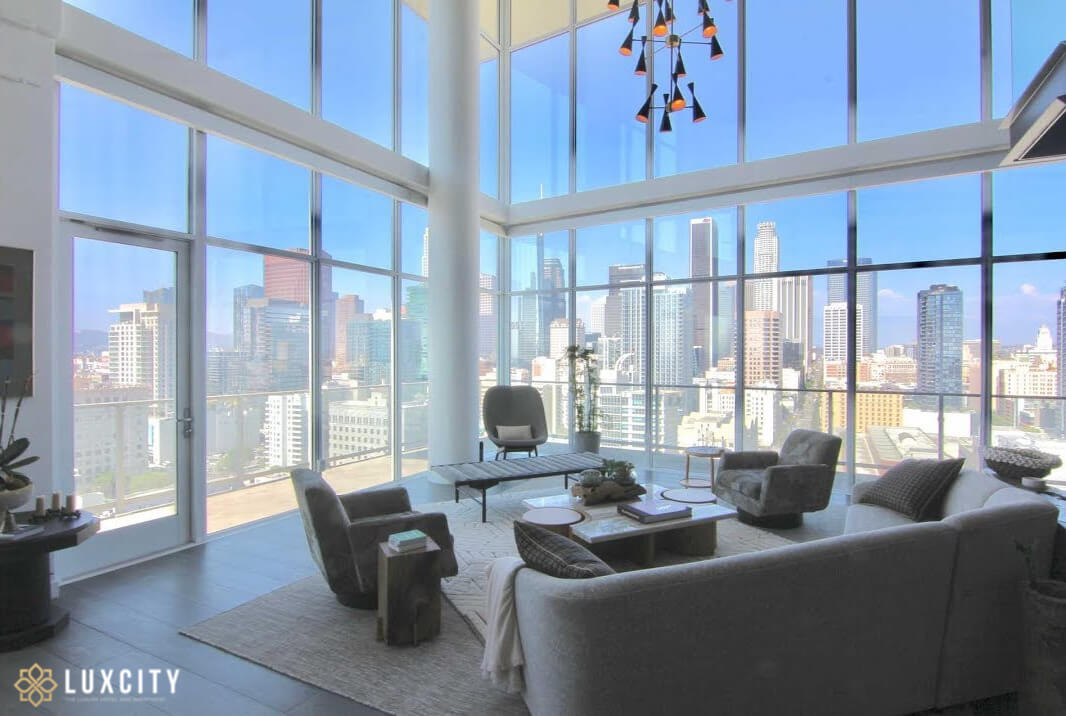 Top 10 the best guest house in Phnom Penh
Goldie Guesthouse
Set in Phnom Penh, 1.4 km from Royal Palace Phnom Penh, Goldie Guesthouse features views of the city. The property is around 2.1 km from Aeon Mall Phnom Penh, 2.7 km from Vattanac Capital, and 2.8 km from Sisowath Quay. The accommodation offers a 24-hour front desk as well as free WiFi throughout the property. At the guest house, all rooms are equipped with a desk, a TV, a private bathroom, bed linen, and towels. The rooms have air conditioning, and certain units at Goldie Guesthouse have a balcony. Popular points of interest near the accommodation include Tuol Sleng Genocide Museum, Diamond Island Convention and Exhibition Center, and Chaktomouk Hall. The nearest airport is Phnom Penh International Airport, 12 km from Goldie Guesthouse.
Pratara Heritage Suites
Boasting a bar and views of the city, Prantara Heritage Suites is set in Phnom Penh, 500 meters from Royal Palace Phnom Penh. The property is located 2 km from Diamond Island Convention and Exhibition Center, 2 km from Aeon Mall Phnom Penh, and 2.5 km from Vattanac Capital. The accommodation offers a 24-hour front desk, a tour desk, and currency exchange for guests. The guest house will provide guests with air-conditioned rooms offering a desk, a kettle, a fridge, a minibar, a safety deposit box, a flat-screen TV, a terrace, and a private bathroom with a shower. Free WiFi is accessible to all guests, while selected rooms also feature a balcony. At Patara Heritage Suites the rooms come with bed linen and towels.
Villa Grange
Housed in a beautiful colonial-style building, Villa Grange provides charming accommodation in Phnom Penh. It houses an outdoor swimming pool and a private restaurant. Free WiFi is offered throughout the property. The accommodation is only 300 meters away from Royal Palace Phnom Penh. You can also check out Riverfront Park, located 1.5 km away, and the iconic Wat Phnom located 1.9 km away. Phnom Penh International Airport is 9 km from the inn. Rooms feature traditional Khmer-style décor with modern amenities. Each is fitted with air conditioning, a minibar, and a DVD player. They also have an attached bathroom with free toiletries and heated showers.
The Bright Lotus Guesthouse
Bright Lotus Guesthouse provides luggage storage, laundry, and massage services upon request. Guests can also rent a bicycle/car to explore the area, or head to the tour desk to arrange sightseeing and travel activities. The in-house restaurant serves the Mediterranean, American and local cuisine. Meals can also be served in the privacy of guests' rooms.
Vanny's Peaceful Guesthouse
Well located in the Chamkar Mon district of Phnom Penh, Vanny's Peaceful Guesthouse is set 1.1 km from Tuol Sleng Genocide Museum, 2.2 km from Aeon Mall Phnom Penh, and 3.9 km from Royal Palace Phnom Penh. Among the facilities at this property are a shared kitchen and a shared lounge, along with free WiFi throughout the property. The property is 4.1 km from Vattanac Capital and 5 km from Wat Phnom. At the guest house, every room includes a wardrobe.
Nice Guest House
Nice Guesthouse offers accommodation with free WiFi in Phnom Penh, 1.3 km from Royal Palace Phnom Penh. Certain rooms at this guesthouse have a comfortable seating area. The rooms are equipped with air conditioning and a TV and have a private bathroom with a shower. The guest house also has a shared lounge. Guests can purchase and enjoy the breakfast of their choice with a drink and a fruit salad to go with it.
139 Guest House
139 Guest House offers accommodation in Phnom Penh and offers free WiFi in all areas. Free private parking is available on site. Rooms here are equipped with a TV. Some rooms have a balcony or terrace. Each room comes with a private bathroom. Tuol Sleng Genocide Museum and Aeon Shopping Mall are 2.3 km from 139 Guest House. Phnom Penh International Airport is 9 km away.
DoDo Guesthouse
Conveniently located in Phnom Penh, DoDo Guesthouse offers simple and comfortable accommodations with free WiFi access throughout the property. The guest house operates a 24-hour front desk and offers free on-site parking. Located near Tonle Sap River, the guest house is just 300 meters from Wat Phnom and 700 meters from Riverfront Park. Royal Palace Phnom Penh is about 1.9 km away, while Phnom Penh International Airport is a 9 km drive away.
The Gray Guest House
Located 1.4 km from Royal Palace Phnom Penh in Phnom Penh, The Gray Guesthouse offers both free WiFi access and free private parking. Some of the rooms have a seating area where guests can relax after a busy day. All rooms also include a private bathroom. Rooms are also equipped with a flat-screen cable TV. The guest house also offers car rental services. Tuol Sleng Genocide Museum and Riverfront Park are both 1.5 km from The Gray Guesthouse. The nearest airport is Phnom Penh International Airport, 8 km away.
Nawin Guesthouse
Located on a lively waterfront area, Nawin Guesthouse offers air-conditioned rooms with free Wi-Fi. A 3-minute walk from the National Museum and Royal Palace of Cambodia, the property features a restaurant and a 24-hour front desk. Nawin Guesthouse is 2 km from Wat Phnom Cultural and Historical Site. The property is a 5-minute drive from the Central Market. Phnom Penh International Airport is about 10 km from the guest house. Each room has a cable/satellite TV, an electric kettle, and a minibar. Tea/Coffee making facilities and free bottled water are also provided. The private bathroom comes with a shower and free toiletries.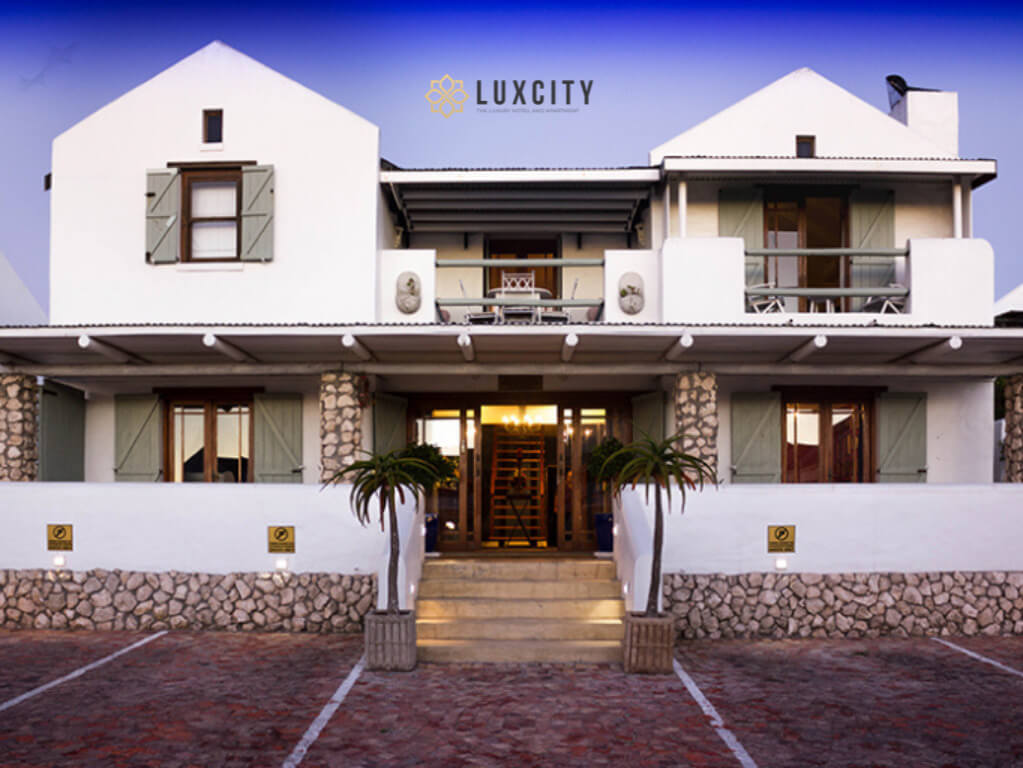 After reading this article, you probably have enough knowledge about Guesthouses and how to distinguish them from many other types of accommodation, right? If you have a chance, I hope you can experience Guest House in Phnom Penh because it's very high quality, great, you will not be disappointed by this place. If you have any questions, please contact Luxcity for the fastest possible answer.
Read more travel articles in Cambodia and inspiration from Luxcity.com.