2023-06-28
Unwind in Paraside: Best resorts in Kep Province for 2023
Escape to the enchanting coastal town of Kep, Cambodia, where untouched beauty and a serene ambience await. With its pristine beaches, lush national parks, and captivating history, Kep has become a must-visit destination. For a truly unforgettable stay, choose from the exquisite resorts that grace Kep's coastline, offering luxurious accommodations, impeccable service, and a range of amenities to ensure a rejuvenating experience. Let's discover the best resorts in Kep for your next visit in 2023, where every moment promises to be extraordinary.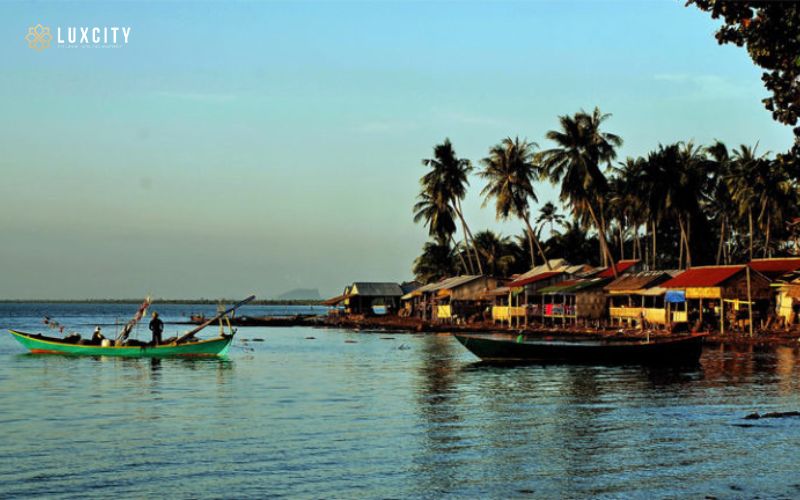 Where is Kep?
Nestled along the southwestern coast of Cambodia, Kep is a picturesque town that is truly worth visiting. Known for its stunning beaches, pristine islands, and breathtaking sunsets, Kep attracts travellers seeking natural beauty and tranquillity. Beyond its captivating coastline, Kep is also famous for its delectable seafood, charming crab markets, and iconic Kep National Park. Whether you're seeking a relaxing beach getaway or an opportunity to explore the rich cultural heritage of Cambodia, Kep is a destination that promises to captivate your senses and leave you with lasting memories.
How Resorts in Kep Will Make Your Stay Unforgettable
Exquisite Oceanfront Retreat
Imagine waking up to the gentle sound of waves and stepping onto your private balcony with breathtaking ocean views. Resorts in Kep are nestled along the coastline, offering direct access to pristine beaches and mesmerizing azure waters. Embrace the tranquillity and serenity of the seaside, creating lasting memories of relaxation and bliss.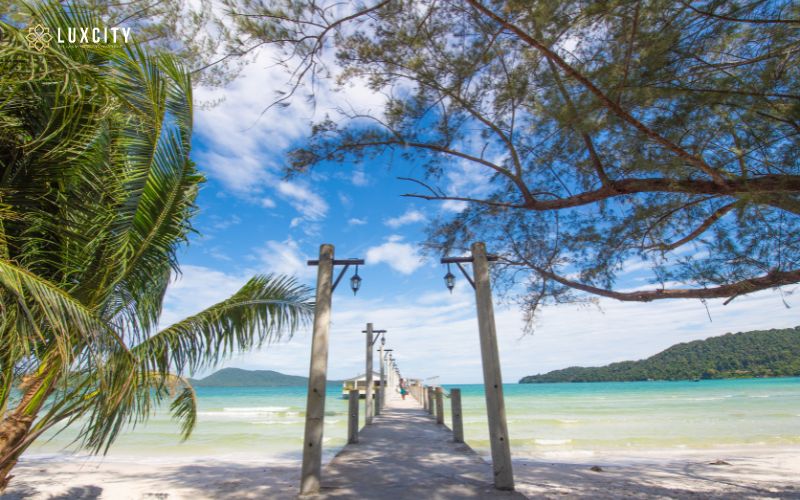 Unparalleled Luxury and Indulgence
Kep's resorts epitomize luxury and opulence, featuring world-class amenities and impeccable service. Pamper yourself with rejuvenating spa treatments, unwind by the infinity pool overlooking the sea, or indulge in gourmet dining experiences that showcase the region's finest flavours. Every moment at the resort is designed to cater to your desires and elevate your senses.
Unmatched Natural Beauty
Kep is renowned for its unspoiled natural beauty, and resorts in this area showcase the very best of it. Immerse yourself in lush tropical gardens, meandering pathways, and stunning architecture that seamlessly blends with the surrounding environment. Be captivated by the harmonious fusion of modern comforts and Mother Nature's wonders.
Exemplary Leisure and Recreation
The resorts in Kep offer an array of recreational activities to enhance your stay. Engage in exhilarating water sports such as snorkelling, kayaking, or yacht excursions to explore the captivating marine life. Alternatively, take leisurely walks along the pristine beaches, participate in yoga sessions amidst nature, or engage in cultural experiences that reflect the local heritage.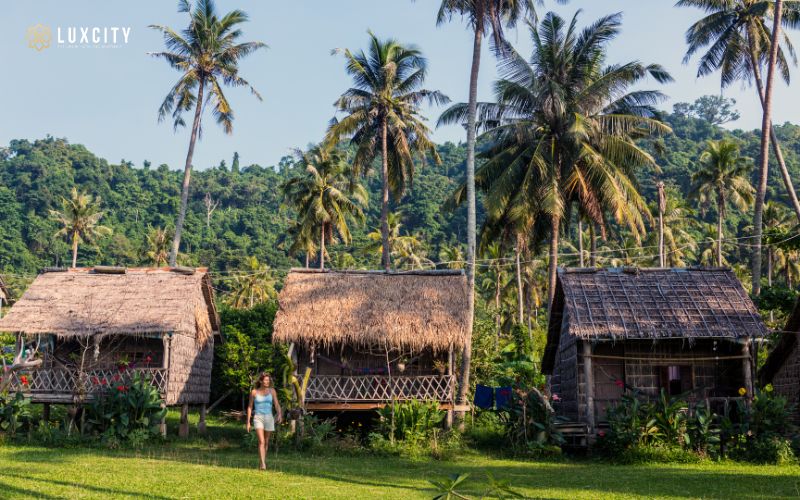 Best Resorts in Kep Province For Unforgettable Coastal Haven in 2023
Veranda Natural Resort
Address: Thmey Village, Prey Thom Commune, Kep, Cambodia.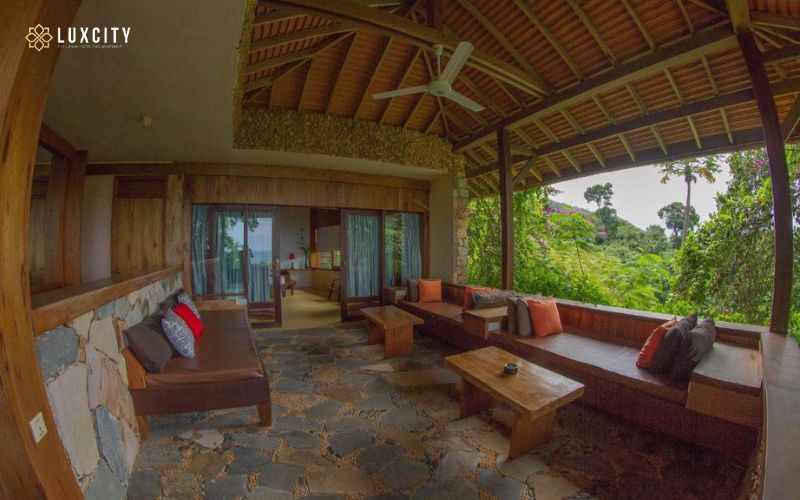 Located within the gardens of Kep National Park, Veranda Natural Resort is a hilltop resort overlooking the sea. Featuring Khmer-style wooden bungalows, it offers an outdoor pool and free Wi-Fi. The air-conditioned rooms come with a flat-screen TV, a minibar, and an en suite bathroom. Each room is fitted with wooden furnishings and some units feature a private terrace or balcony. Offering ocean views, the open-air restaurant serves Western and Asian dishes. It also features fresh seafood and grilled specialities. Snacks and cocktails can be enjoyed at the poolside bar.
Kep Kiri Resort
Address: 2330 St, Kep, Cambodia.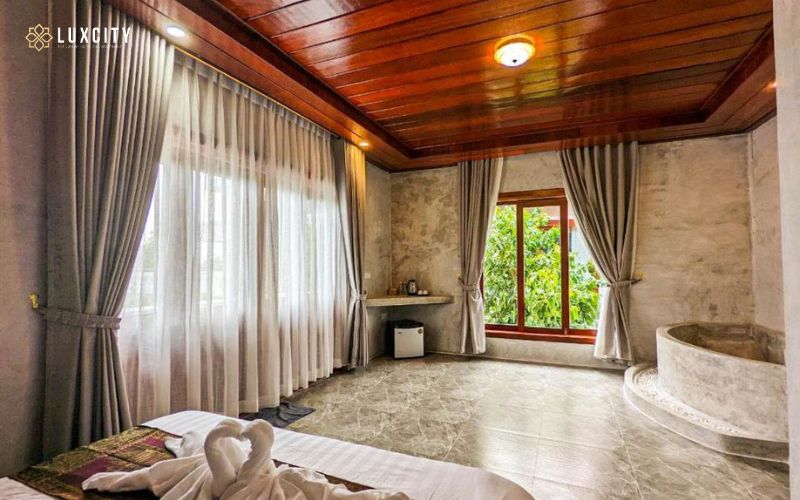 The property is located 600 metres from Wat Samathi Pagoda, 2.6 km from Kep Jetty and 23 km from Phnom Chisor. Certain units at the property include a balcony with a mountain view. All units in the resort are fitted with a kettle. With a private bathroom equipped with a shower and free toiletries, rooms at Kep Kiri Resort also provide guests with free WiFi, while certain rooms will provide you with a sea view. The units at the accommodation feature air conditioning and a wardrobe.
Sanssouci Kep
Address: Street 2338 33A, Kep, Cambodia.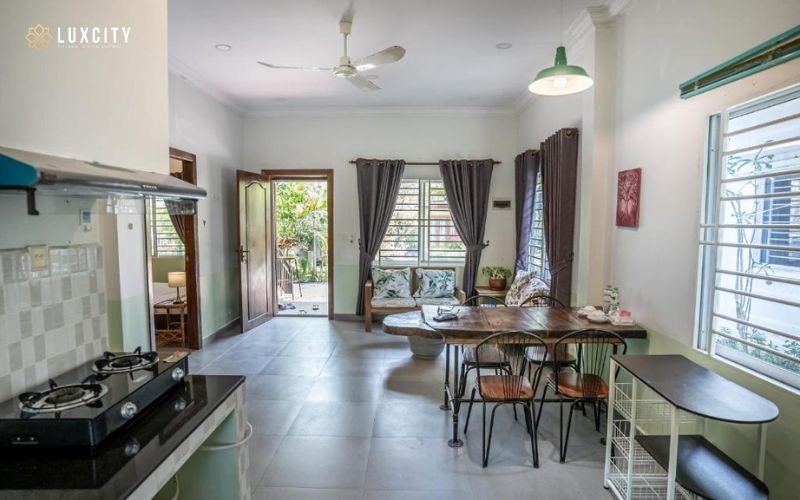 Located in Kep, 28 km from Kampot Pagoda, Sanssouci Kep provides accommodation with an outdoor swimming pool, free private parking, a garden and a terrace. Featuring family rooms, this property also provides guests with a children's playground. Wat Samathi Pagoda is 2.3 km from the resort and Kep Jetty is 2.5 km away. Free WiFi is available to all guests, while selected rooms are fitted with a balcony. An Asian breakfast is available daily at the resort. Sanssouci Kep offers a barbecue.
Try Palace Resort-Kep
Address: St.33A, Phum Thmey, Sangkat Prey Thom, Kep City, Kep Province, Kep, Cambodia.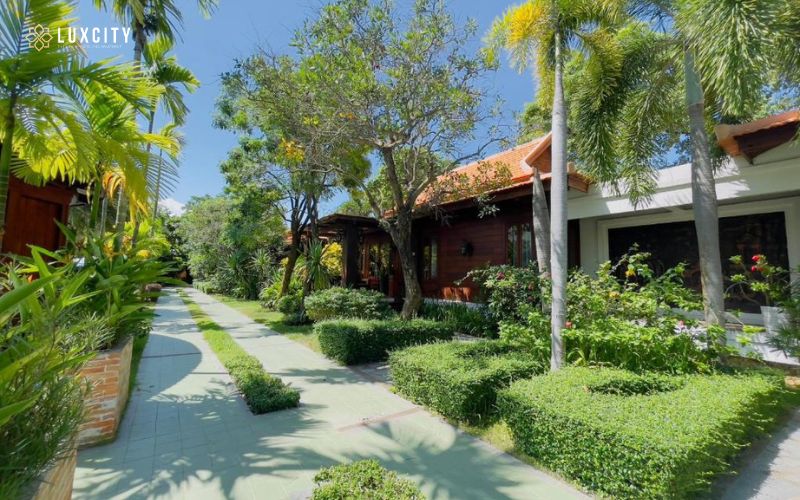 Set in Kep, 50 metres from the Crab Market, Try Palace Resort-Kep features an outdoor pool and spa centre. The resort has a year-round outdoor pool and views of the mountain, and guests can enjoy a drink at the bar. Free private parking is available on site. A flat-screen TV with cable channels, as well as an iPod docking station are offered. Certain units feature a seating area to relax in after a busy day. Enjoy a cup of coffee while looking out at the pool or garden. Every room is equipped with a private bathroom with a hot tub and bath, with bathrobes and slippers provided. Extras include free toiletries and a hairdryer. Try Palace Resort-Kep features free WiFi .
Samanea Beach Resort & Spa
Address: Kep Road (33A), 22102 Kep, Cambodia.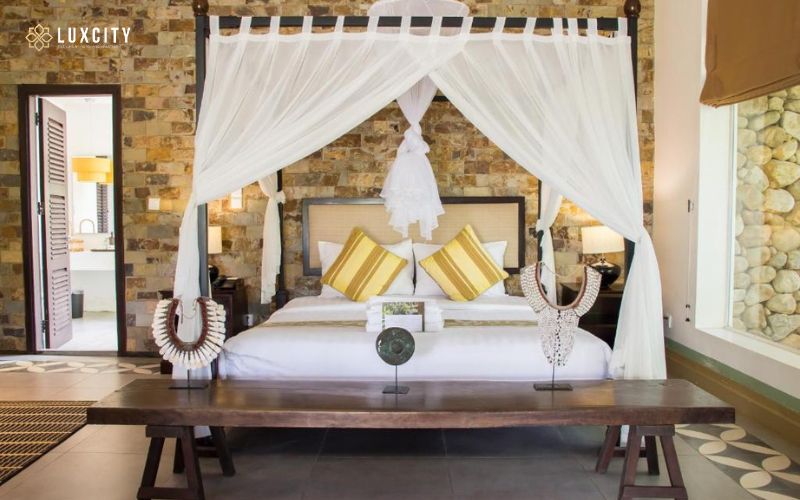 Enjoying beautiful sea views, Samanea Beach Resort & Spa provides charming accommodations in Kep. It offers an outdoor pool, a private seafront area and free internet access. The rooms are spacious and elegantly furnished featuring classic Khmer décor. Each is fitted with a private terrace, air conditioning and a separate dining area. They all have comfortable sofas and tea/coffee-making facilities. Stylish bathrooms feature an outdoor bathtub and premium toiletries.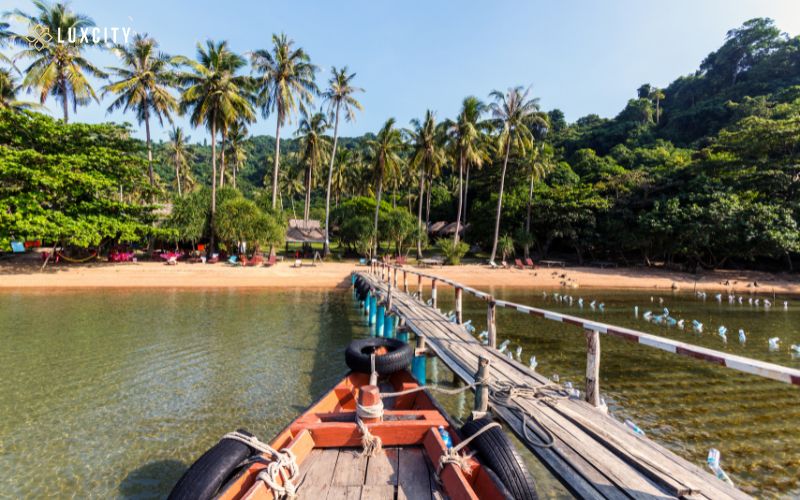 Kep, with its captivating charm and natural beauty, is a destination worth visiting. And if you wanna immerse yourself in the wonders of Kep's natural surroundings, a resort provides the ideal base to explore and enjoy all that Kep has to offer. With their oceanfront locations, luxurious amenities, and exceptional services, resorts in Kep elevate your stay to new heights of indulgence and relaxation. So, why wait? Choose one of the best resorts in Kep that we have compiled for your next trip. For more in-depth information and to uncover the hidden gems of Cambodia, read more in our blog!