2022-07-31
Top 5 Best Places to Find Street Food in Phnom Penh You Cannot Miss
Street food in Phnom Penh means cheap eats. But cheap eats are not always equal to low quality. The best street food in Phnom Penh has become a long-standing culture. Mealtimes come alive when portable plastic chairs and tables clutter the capital's pavements. Sizzling and smoky grilled skewers, savory smoothies, local beers, and authentic Khmer noodles are only a few to be named.
To fully immerse into the street food scene in this capital city, you need days after days. Cooked plates line up between meals and mobile carts marshal to the streets, serving up some of the best mouthwatering dishes made by beloved mothers and aunties.
Wondering where to find the best street food in Phnom Penh and what to order at each place? Read on to find out.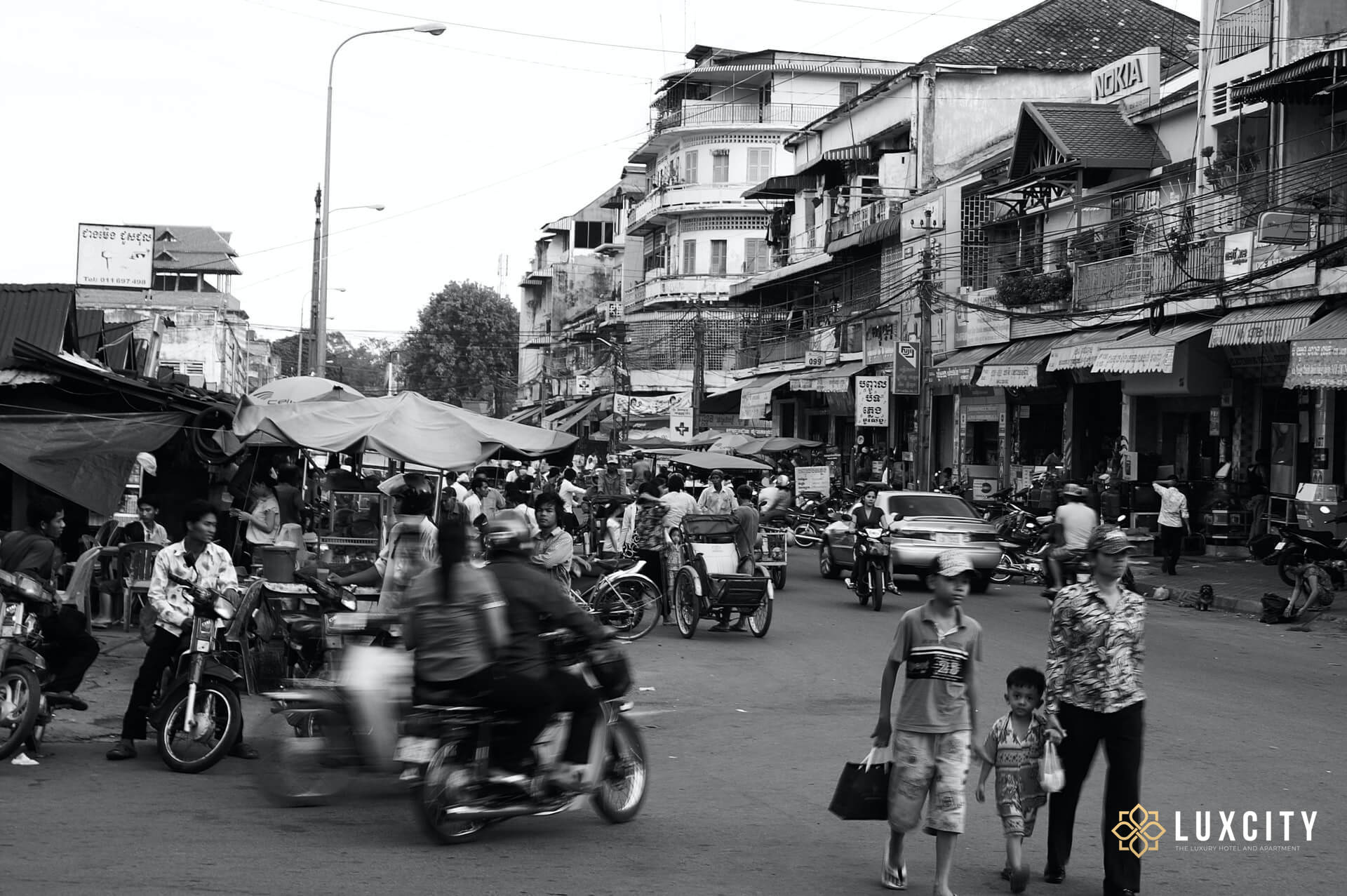 Russian Market
When it comes to the best street food spots in Phnom Penh, the Russian Market takes the crown. Some say it's too touristy. But if you're a first-timer to the city, you'll be missing out on a lot of things if you skip this special place.
The market is located smack dab in the heart of Phnom Penh and it's always a full-on house of food. All of the eateries marshal into one place, nestled along a central food court where they serve everything from fresh fruit smoothies and Khmer coffee to noodles, rice dishes, soups, and salads.
Some of the local desserts are so tempting even though you have no idea what they are. Some of them look like some type of steamed rice cake that you've gotta eat with coconut milk. Some are like soft rice crackers packed into cubes steeped in so many different flavors.
Russian Market is sandwiched between the corner of streets 450 and 135 and is always jam-packed with visitors who all try to fit in an air-tight space. So make sure to bring your mask along if you ever feel uncomfortable when you pass by some areas.
Phnom Penh Night Market
The bustling night market is such a big hook all over Asia, with street carts and vendors dragged to the street sides nestled under the colorful plastic covers. Phnom Penh is no exception, with its Phnom Penh Night Market waiting to tuck you into authentic Khmer cuisine for just a fistful of riel.
At a local market like this, hygiene fears should not be a thing. I know some of the dishes are not so forgiving on the stomach, but it doesn't mean you cannot find any good treats to feed your rumbling belly.
As expected from an outdoor market, it's a claustrophobic place in every single way. On the flip side, you can find the best yummy food that starts as low as 50 cents. Egg fried rice should serve as the main course followed by a coconut or strawberry soft serve.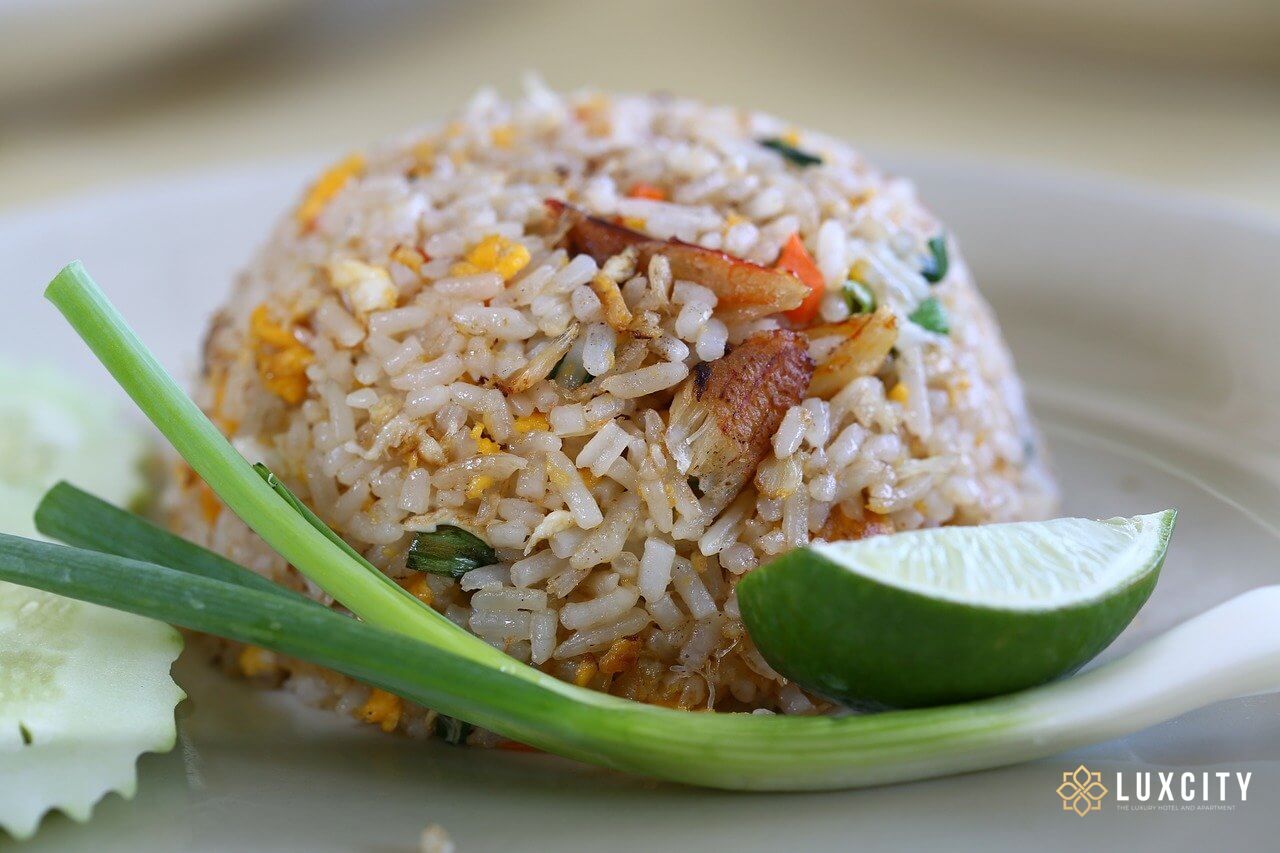 Tagging your friends along? Perhaps you all can agree on sharing with steamed pork bun on one plate, grilled pork skewer on another, or fish amok on this hand, and BBQ chicken waiting on the mat.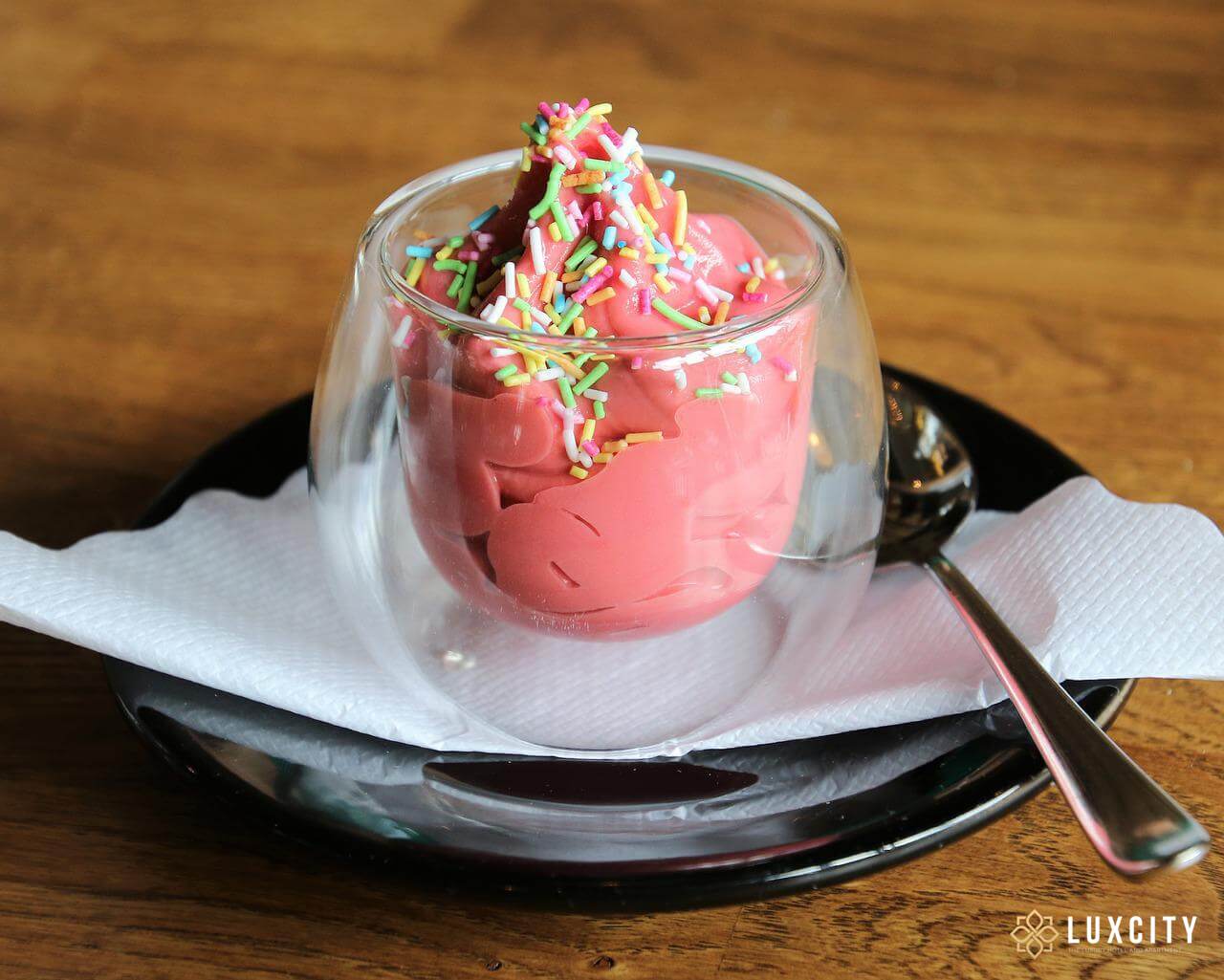 Orussey Market
The large and bustling trading hub of Orussey Market turns into a huge assortment of scents, noise, and laughter at the very dawn of the day. Orussey Market is one of my favorite markets to immerse into local life. Compared to other heavyweights in town such as Russian and Central markets, Orussey Market is still under the radar of tourists. It appears as a shabby three-story building featuring a huge food court at its heart where you can sample the local delicacies.
All of these stalls are run by mothers and grandmothers who bring out the best homemade recipes to delight your palate. The peak hours at Orussey are during breakfast and lunchtime when the stalls are crammed with locals flocking to find their favorite num banh chok noodles. This traditional staple consists of rice noodles topped with fish-based curry gravy made from kaffir lime, lemongrass, and turmeric root.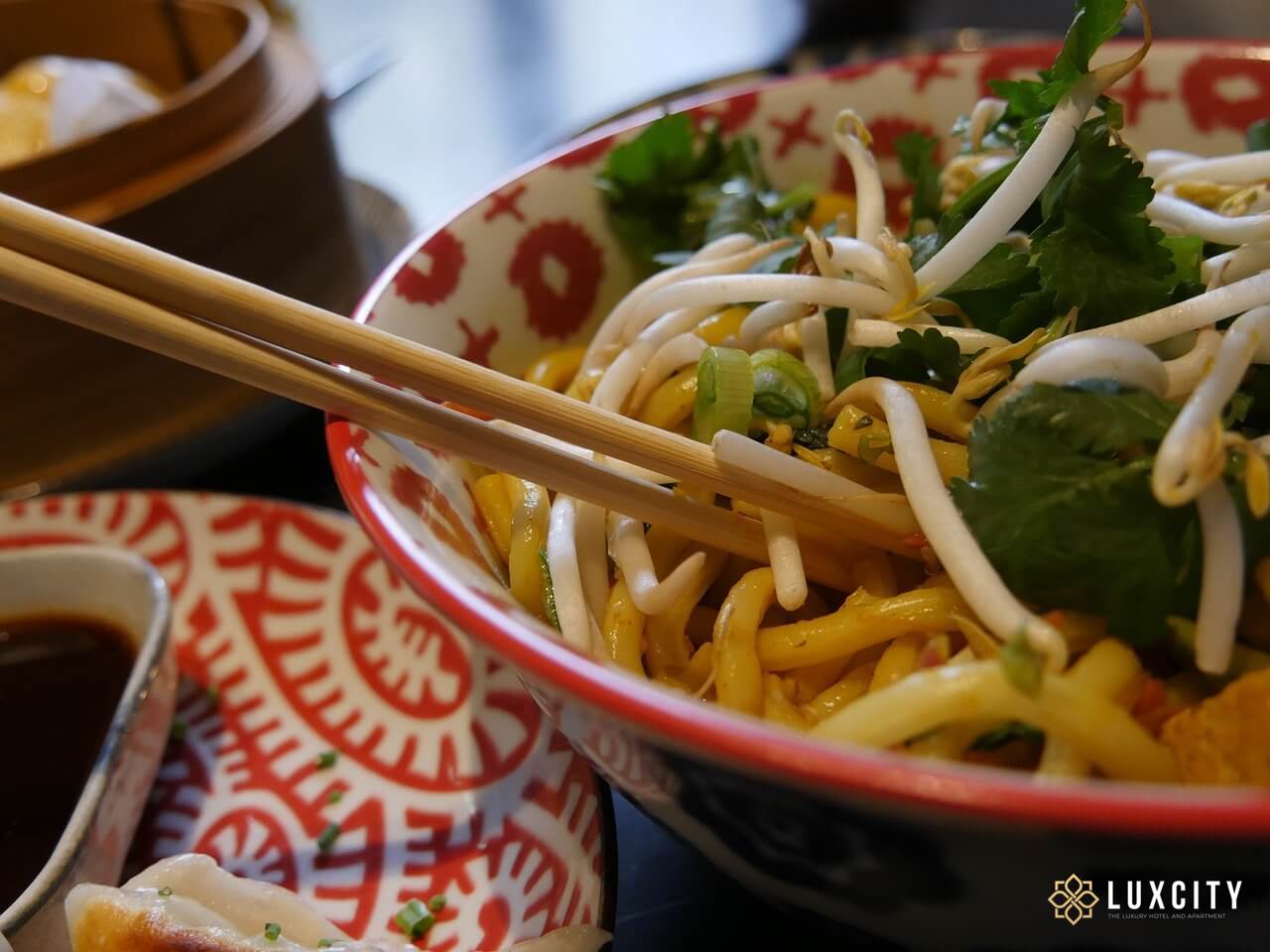 All of the eateries are squeezed into a compact walkway like a maze but everything is arranged so nicely and in place. Even if you're not that hungry, Orussey will surely have you spoiled with its wide range of cuisine to be offered. Perhaps take a bite out of small crunchy fried rolls, or some Vietnamese banh mi with grilled meat before washing down with coconut juice or smoothies.
Street 123
BBQ sweeps through Cambodia like a storm, with sizzling grilled skewered 'sunbathing' atop the charcoal fire. If this is what you're looking for, look no further than Street 123. On any given day when the sun beams down and people start spilling onto the street, Street 123 becomes one of the biggest street food hubs in Phnom Penh. Unlike other places, the vendors here are thrilled about everything skewer-related, especially the yakitori spit-roasted chicken skewers.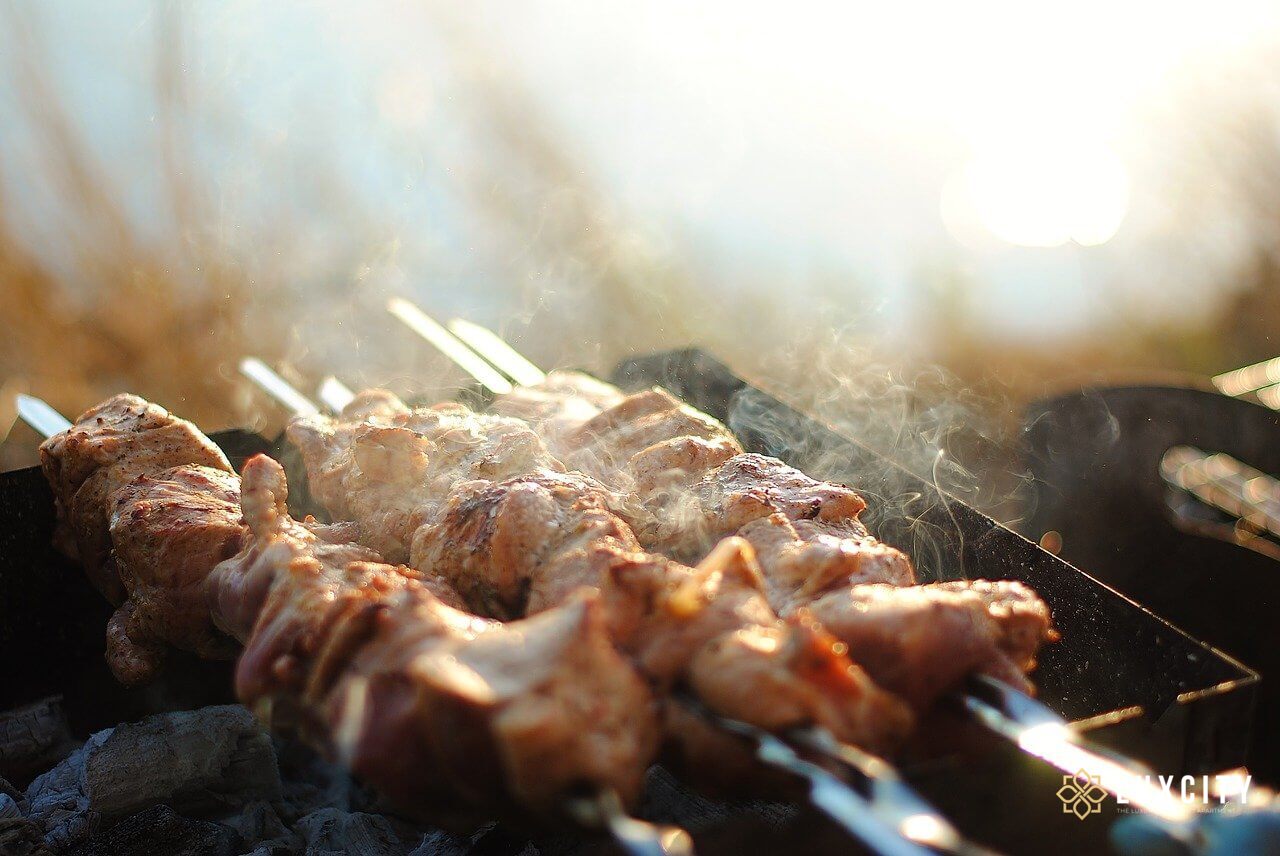 Come with an empty stomach because the drool-worthy chicken thighs, hearts, and wings will make you chow down on anything you find on the street. Or even better, vegetarian skewers start to become a big thing here. So if you're hanging out with your meat lover friends but you're still unsure about what to eat, look around for some grilled mushroom, aubergine, and cheese skewers. One thing you should not forget though: chicken skewers are out at night time while other food options may be open throughout the day.
Psar Thmei Central Market
Teaming up with Russian Market, Central Market is home to the best street food scene in Phnom Penh, all snuggled under a gigantic ochre-colored art-deco ziggurat. The building dates back all the way to 1937, acting as a cool nostalgic place to seek refuge in the middle of the day.
And while you're there, the food court at Central Market will not leave you disappointed. Dig into the authentic Khmer cuisine where the infamous steamed meatball with pig organ is served with pickled papaya on top, or some of the best refreshing Cambodian desserts and maju which is made of fresh fruit cuts soaked in chili salt.
That being said, the street food in Phnom Penh is too good to be missing out on anything. Check out more travel ideas in the capital city the next time you venture out: