2022-10-03
The 7 Best pizza restaurants in Phnom Penh that guarantee to make any pizza lover swoon
Pizza, whether smothered in all the world's cheeses, topped with artisanal meats, or endowed with perfect sourdough, is one of the go-to treats that sends the tongue on a journey of gastronomic pleasure. After a long day of work, what a treat it is to enjoy a pizza and a bottle of wine. So, why not go for a hot cheese slice during your Phnom Penh trip? Whether you're a die-hard fan of deep dishes or a zealot for thin crust, this list of the best pizza restaurants in Phnom Penh can never disappoint you!
Learn more: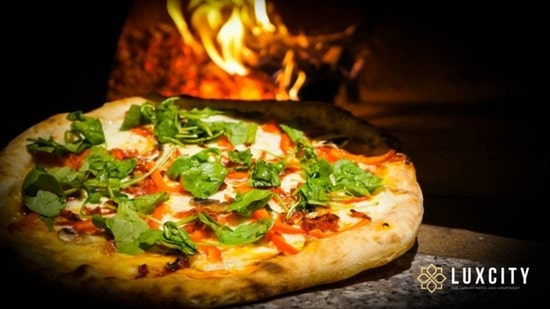 Pizza 4P's Cambodia
This pizza place is Japanese-owned and Vietnam-based. 4P's is an Earth to People and Zero Waste restaurant aiming to offer safe, fresh ingredients from Mother Earth. Currently, Pizza 4P's is serving you the best homemade burrata cheese in Phnom Penh city. The cheese itself is very creamy and very aromatic. You can enjoy the very doughy and slightly salty pizza crust. Besides that, Pizza 4P's also provides excellent service. You can eat half-half pizza while admiring the beauty of the river. They served pizza made with Khmer ingredients (very inventive!).
Address: F02-01 Street 1 Presh, 12300, Preah Sisowath Quay, Phnom Penh.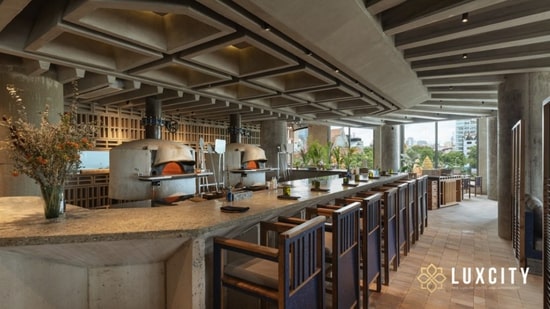 Romano's Italian Pizza
The Pizza Shop serves you the Italian look and gourmet from thin to thick pizza crust with ham and cheese options. Romano's Italian Pizza isn't a sham, but the wait is worthwhile. There are 27 different types of pizza to choose from, with tempting toppings like gorgonzola, speck ham, and fresh ricotta. The pizzas are light and airy, and they won't leave you feeling bloated. Romano's is also known as a hidden treasure beating the higher-end and costlier shops. The thin crust and homemade sauce serve as a perfect base for what your heart desires.
Address: 137, Street Preah Ang Yukanthor 19, Phnom Penh.
IL Forno
In case you didn't know, pizza is also available as a la carte for romantic encounters. Il Forno is a great place to go if you're in the mood for pizza cooked in a wood-fired oven. This cozy location is where you can enjoy the best fresh oven-cooked pizza in a romantic, classy, and elegant atmosphere.
Address: #11 ST.302, BKK 1, Phnom Penh.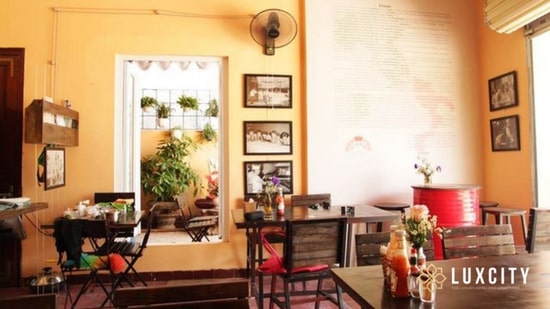 Terrazza
Terrazza is one of the most authentic Italian restaurants in Phnom Penh and Siem Reap, focusing on using only the freshest Italian products and ingredients.
The pleasant ambience, suited for professional lunches as well as family dinners, is complimented by a charming Deli Shop & Vinoteca in the Phnom Penh branch. With the name of an Authentic Italian Fine-Dining Restaurant, their pizzas are outstanding.
With affordable prices, it is worth it to be your wonderful treat to yourself and your loved ones for an eat-out day. Many toppings and crusts are offered for choosing.
Address: #1C, Street 282, BKK1, Phnom Penh, Cambodia 12302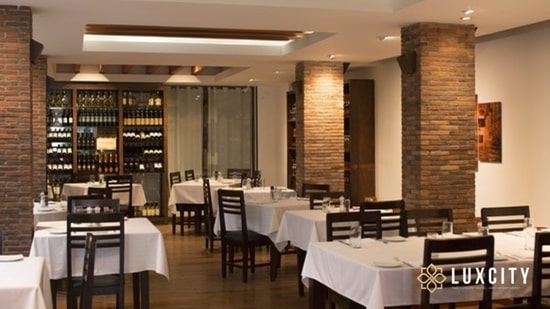 Do Forni
Do Forni, also known as Luxury Restaurant, provides a one-of-a-kind dining experience in town with authentic Italian cuisine. Dining at a high-end restaurant is an excellent way to spend time with your loved one after a long week or on a low-key weekend in Phnom Penh. The fascinating location, which has been lavishly decorated, will make you feel calm and comfortable as you gaze out at the wonderful pool view. The restaurant seats 60 people and is open every evening of the week.
This is where all the locals go when they want the best pizza in town. The Sofitel Phnom Penh Phokeethra is home to Do Forni. Fresh burrata cheese is made in-house and served with a variety of toppings that are all baked to perfection.
Address: 26 Old August Site, Sothearos Boulevard, Sangkat Tonle.
Brooklyn Pizza & Bistro
You won't find better New York-style pizza anywhere else in town than what they have here. Brooklyn Pizza is completely full, but if you're craving New York pizza during business hours, you can always use the Nham24 app to place your order. Having a thick layer of tomato sauce and lots of cheese on your pizza is a popular recommendation.
Address: #20 Street 123, Tuol Tum Pong, Phnom Penh, Cambodia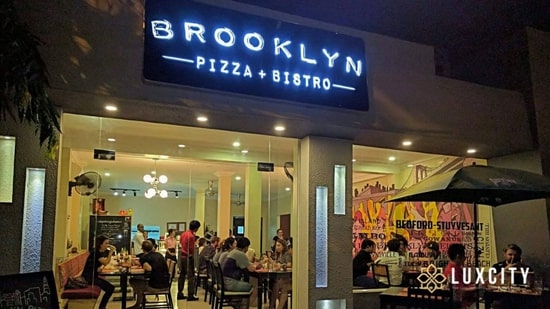 Pizzeria Matteo Phnom Penh
Though Pizzeria Matteo Phnom Penh appears to be a high-end restaurant from the outside, it actually offers excellent value for the money. You can choose between eating inside or outside, depending on the weather. Orders are processed, and the pizza is made as soon as possible.
Address: No. 21Eo, Street 466, Sangkat Tonle Bassac, Khan Chamkarmorn, Phnom Penh, Cambodia.
There is no such thing as the "best" pizza restaurant. However, for the best experience, it's good to choose a spot that fits your style. Just experience different styles and toppings, chase what you love, and avoid what you despise. After a long day of working or exploring a bustling capital, treating yourself to a hot cheesy slice of pizza may not be a bad idea.
Whether you want to eat out in a cozy atmosphere or order pizza to chill out in your own room with a movie on with your loved ones, the quality famous restaurants listed above should help you make your decision. Is your go-to hangout on the above list?
Share with Luxcity if you've had a memorable experience with "a slice of pie will suffice"!
Luxcity Hotel and Apartment - The ideal lodging for making every moment of your Phnom Penh vacation counts.
Read more travel articles on Cambodia and get inspiration from Luxcity.com.