2022-10-18
Top 5 best burgers in Phnom Penh to satisfy your tastebud's craving for American Dream
When it comes to hamburgers, many terms such as "fast food" and "junk" come up, and they are typically not recommended to any gourmet. However, did you know that hamburger is undoubtedly one of the world's tastiest creations? It is juicy, meaty, and especially inventive! Whether you are craving simple patties cooked by street vendors or the gourmet interpretations of this American snack served in fine dining restaurants, we've put together a list of the top 5 best burgers in Phnom Penh in 2023 to knock you off of your perch. Let's dive in!
Learn more: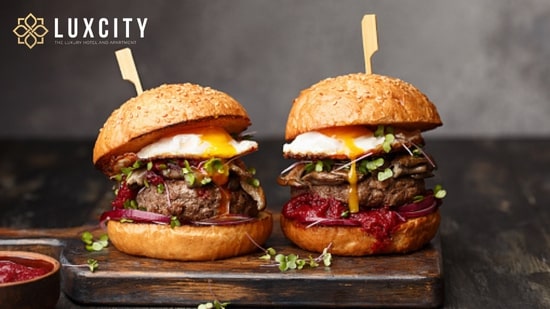 Cousin's Burgers
Two cousins from France founded this wonderful burger eatery to provide a flavour of Europe to the metropolis. The buns are cooked fresh every day, the sauces are all homemade, and the toppings include raclette cheese, Morbier cheese, and smoked bacon. What makes this location special? All the products are fresh and homemade, and prepared with fresh ingredients to guarantee the best quality. The bakers prepares daily smooth buns according to a recipe created exclusively for Cousin's and the chef prepares sauces and marinades according to recipes created exclusively for Cousin's. They receive daily deliveries of pork, beef and chicken. All of which have been selected for their high quality.
Address: No 16, Street 200, Phnom Penh, Cambodia.
More info at: https://www.cousin-s.com/burger-phnom-penh-menu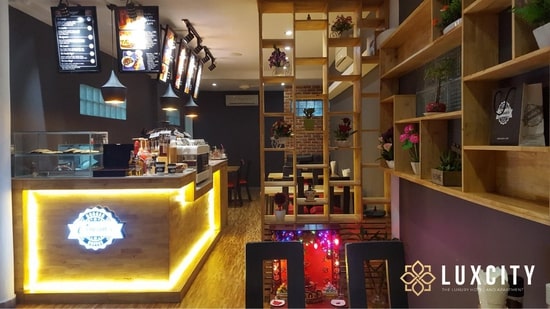 Burgershack
They promote themselves as a no-frills burger joint, and their goal is to fill all of their customers' bellies. Eating here, you'll be entertained while you wait for your delicious burger thanks to the great laid-back environment and a variety of board games. At Burger Shack, they make sure that everyone has access to a good burger. All of the food, including the special burgers, is thus made with high-quality raw materials that have been carefully processed. There's something for everyone here, including beef, vegetarian, and vegan alternatives.
Address: 219 Street 51 Corner 302, Phnom Penh, Cambodia.
More info at: https://www.facebook.com/BurgershackPP/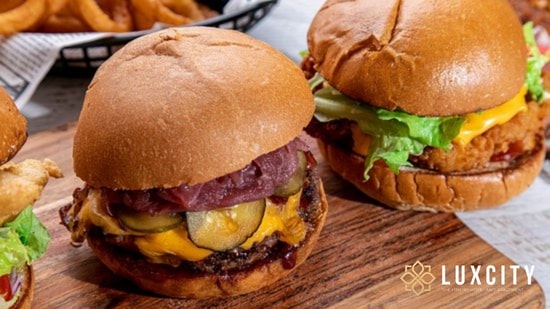 Lone Pine Cafe
Lone Pine Cafe, located on the side of a forgotten highway, serves classic American comfort food. They offer over 20 different styles of burgers. Try The Wreck, a unique burger with ham, Swiss, jalapeno, onions, peppers, mushrooms, and bayou mayo. You can also make your own! Besides burgers, their extensive menu features Memphis Hunk Ribs, Mr. B's Gumbo Ya Ya, Jim Clark's Award Winning Chili, Barbeque Pulled Pork and Italian Sausage with Cheesy Smashed Potatoes.
Address: #14, Street 51, Phnom Penh, Cambodia
More info at: https://lonepinecafe.com/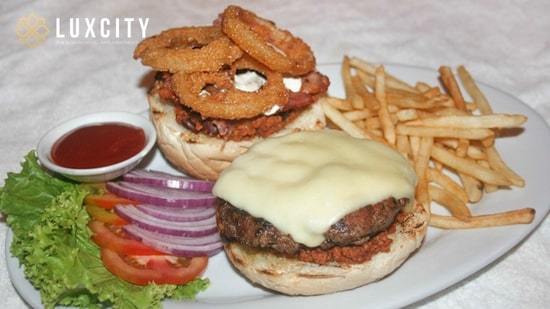 Meat and Drink
Meat & Drink is a casual setting for drinks & a bite to eat. Although the restaurant is little, the cuisine served here is tremendous - from thick wraps to massive, overflowing burgers. There are several options on the menu, including an Indian chicken tikka burger, BBQ beef with bacon, cheddar, fried egg, and beetroot, and a chickpea veggie burger.
Address: Bassac Lane, Street 308, Phnom Penh, Cambodia.
More info at: https://www.yourphnompenh.com/order/food/meat-drink/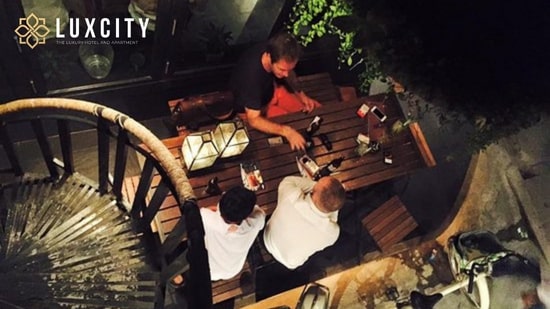 Digby's
Digby's is uniquely fresh & delicious - Western Asian Fusion. This locally owned American-style restaurant serves delicious, casual burgers that taste as wonderful as they look. Their burger is massive, meaty, and brimming with wonderful toppings and condiments. Digby's is a great place to sample some local dishes or if you crave a great hamburger chased down with draft beer, it's got that too. The restaurant also has friendly atmosphere with reasonable prices.
Address: 197, St 63 Boeung Keng Kang 1, Khan Chamkarmorn, Phnom Penh, Cambodia.
More info at: https://www.facebook.com/digbysphnompenh/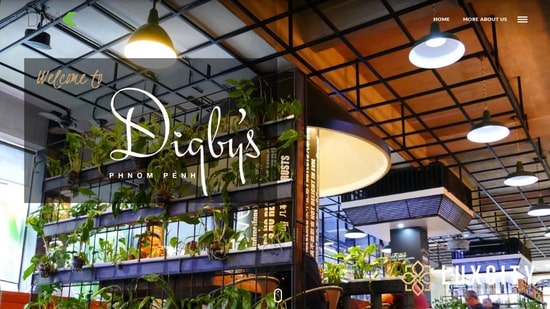 Whoever says burgers can't be classy or playful? As shown in the above list, burgers can be well executed, with solemnity and creativity. While we all know that everyone has a different styles and taste buds, we hardly define clearly what is best. However, there is always something to knock you off of your perch. Do allow cooks, chefs, and bakers to push them to their limits, thus enriching the world with newer, possibly greater gastronomic experiences. After all, we hope that you have found your go-to hangout in this article.
There is always a good time for burgers; share your favorite with Luxcity if you've had a memorable experience with it.
Luxcity Hotel and Apartment - The ideal accommodation for making the most of your Phnom Penh vacation.