2022-05-05
Top 10 best quality 5-star hotels in Phnom Penh [Tourists cannot ignore]
Phnom Penh is famous as a capital with an extremely developed economy, services, and especially tourism, one of the tops in the world. That development always entails both quality and modernity in each service, such as 5-star hotels being built more and more. So how can you choose one of the best hotels there to experience travel to the fullest and most meaningfully? Follow Luxcity's article today, we will answer your questions about what a 5-star hotel is and the best 5-star hotels in Phnom Penh.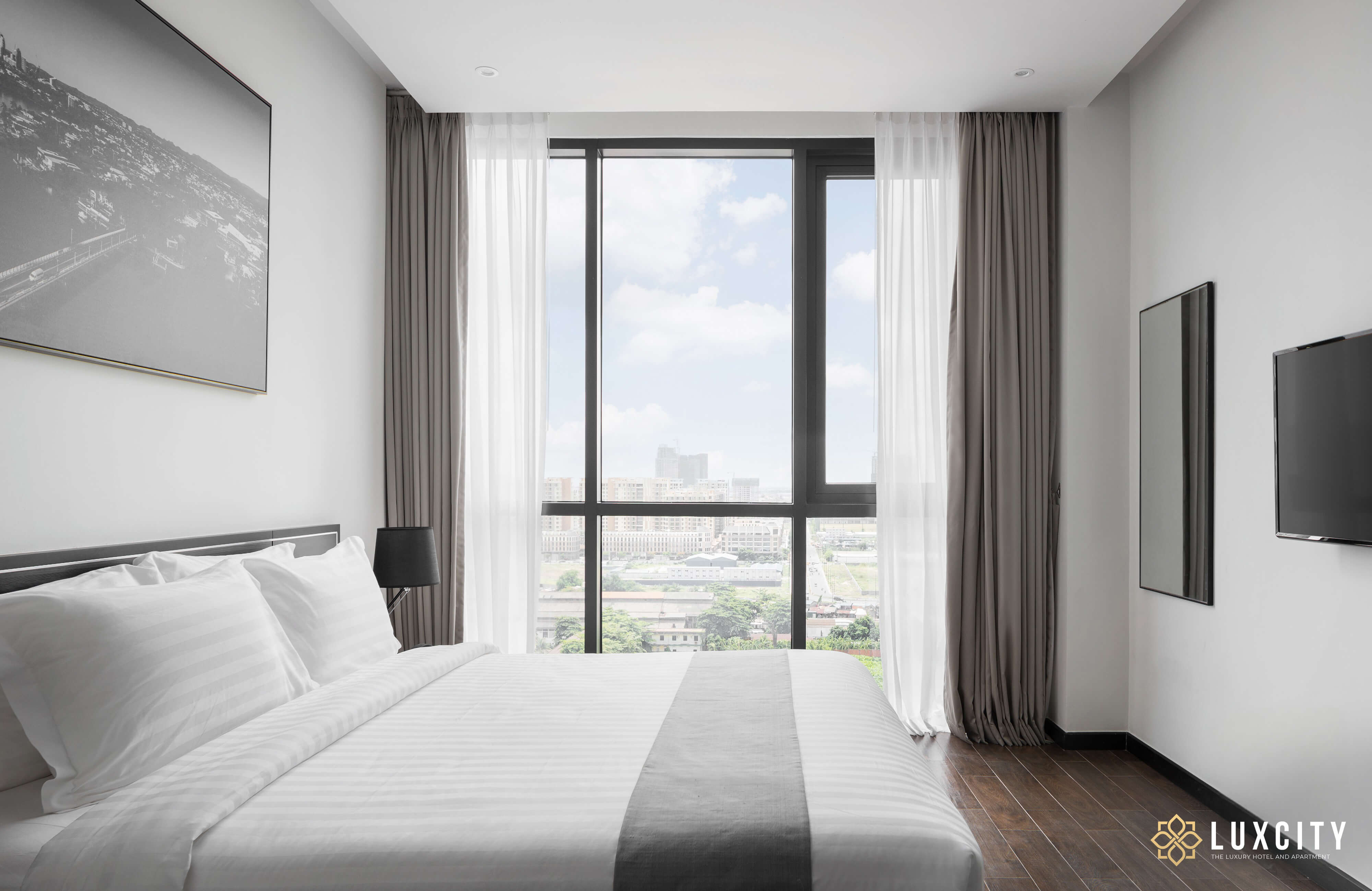 What is a 5-star hotel?
5-star standard hotels are hotels with a minimum of 100 rooms (rooms). Has the unique architectural design, and interior design of 5-star luxury and high-class hotel. There are special hotel suites. Serving customers 24/7 for many international customers from Asia, and Europe.
Features of the 5-star Phnom Penh hotel
Convenient location, modern and luxurious architecture
The location of the 5-star Phnom Penh hotel always ensures convenient transportation. The landscaped environment is also extremely clean and has a beautiful, spacious setting. In addition, the architectural design is unique with beautiful designs and must ensure high-class construction materials. The interiors of these hotels also ensure the aesthetics and the overall landscape of the hotel needs to be uniformly designed.
The usual size of a 5-star Phnom Penh hotel has at least 100 rooms with green space, a large yard, and a garden. The hotel's parking area must also be sufficient for 50% of the total number of rooms. The hotel's dining and drinking rooms need enough European and Asian dining rooms, barrooms, and banquet rooms. The hotel here must also be full of administrative service areas with rooms for key personnel and specialized professional rooms.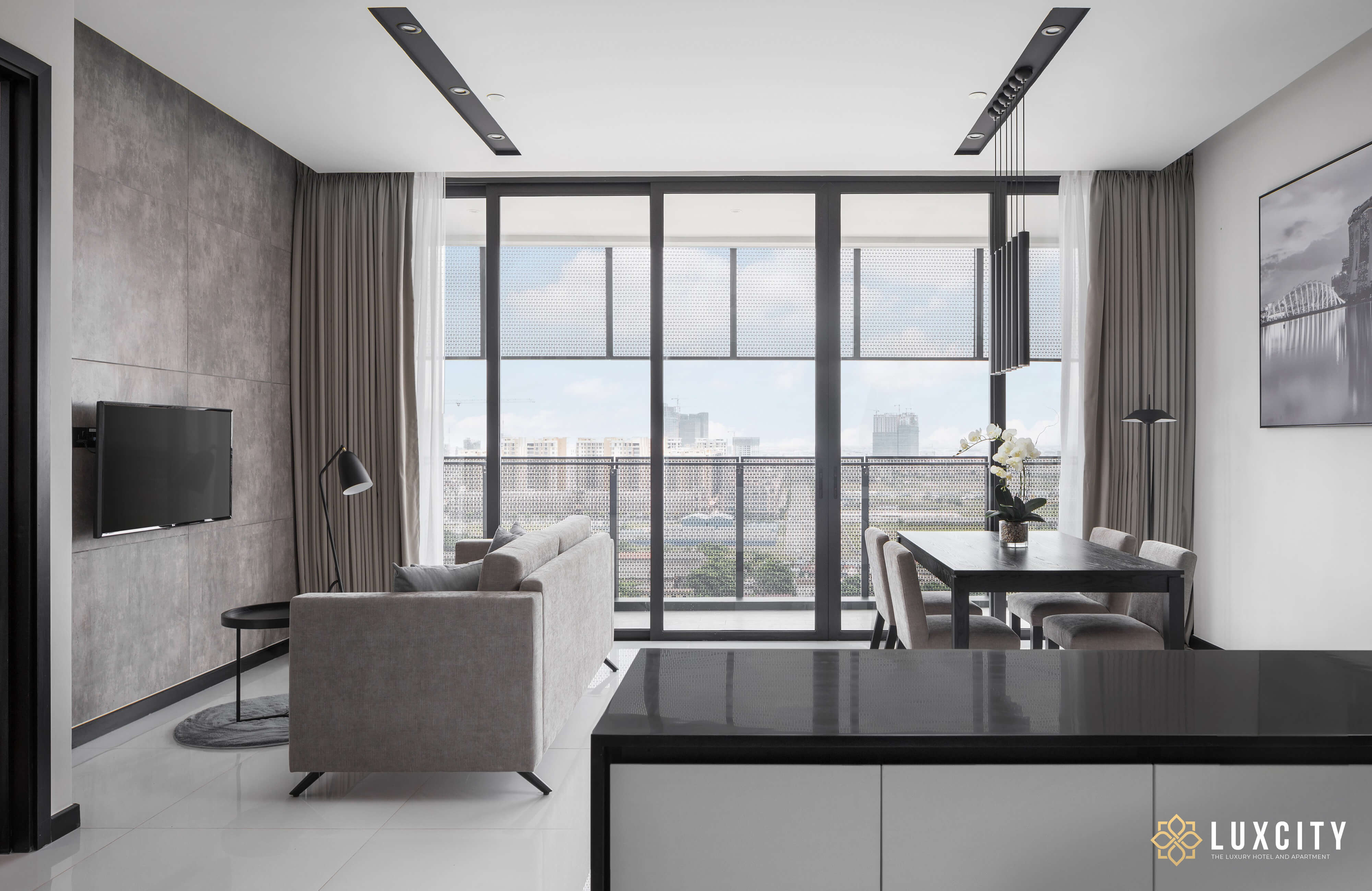 Comfortable, quality equipment
The artistic quality of the equipment in the 5-star hotel Phnom Penh is usually synchronous, modern, and of high quality. Aesthetics must also be guaranteed to be artistic and attractive. The bedrooms must also be decorated synchronously, beautifully, in harmony, and with enough light. Bedsheets, pillows, and towels must be of high quality. There is ventilation equipment in the common areas and bedrooms. There is an elevator to serve guests if the hotel has a 3rd floor or higher. In addition, they also have assessments of bedroom and bathroom equipment with available tools that are also evaluated in detail and meticulousness.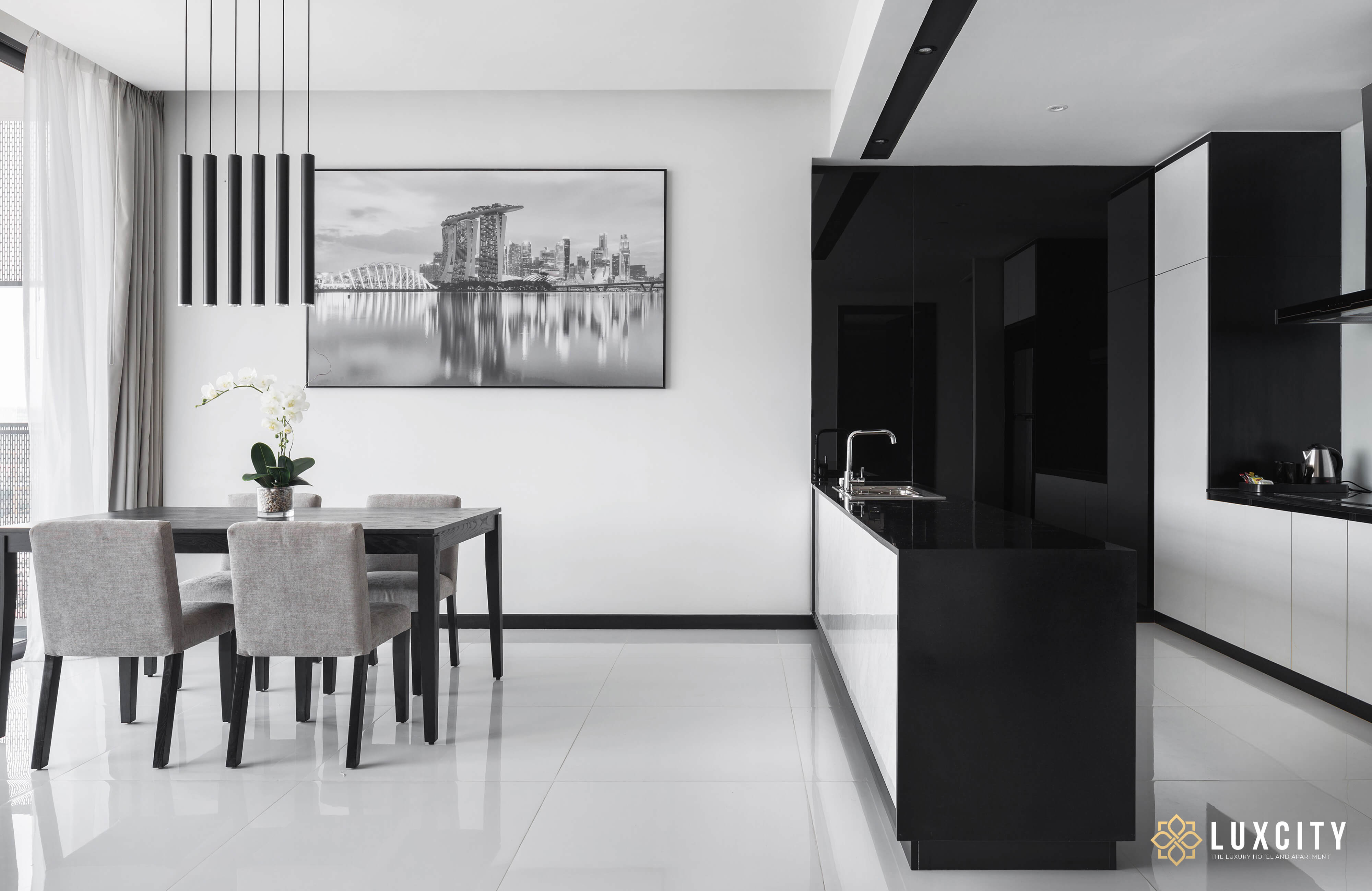 Service quality is attentive, dedicated, and diversified
The services in the 5-star Phnom Penh hotel are always thoughtfully performed such as room service, bed sheets or pillows need to be changed once / 2 days, face towels, towels must also be changed 2 times/day or Room attendants must be on duty 24/7 to meet the needs of customers. In addition, there are food, entertainment, and entertainment services that are also included in the standard detailed assessment of the number of hours of service, etc.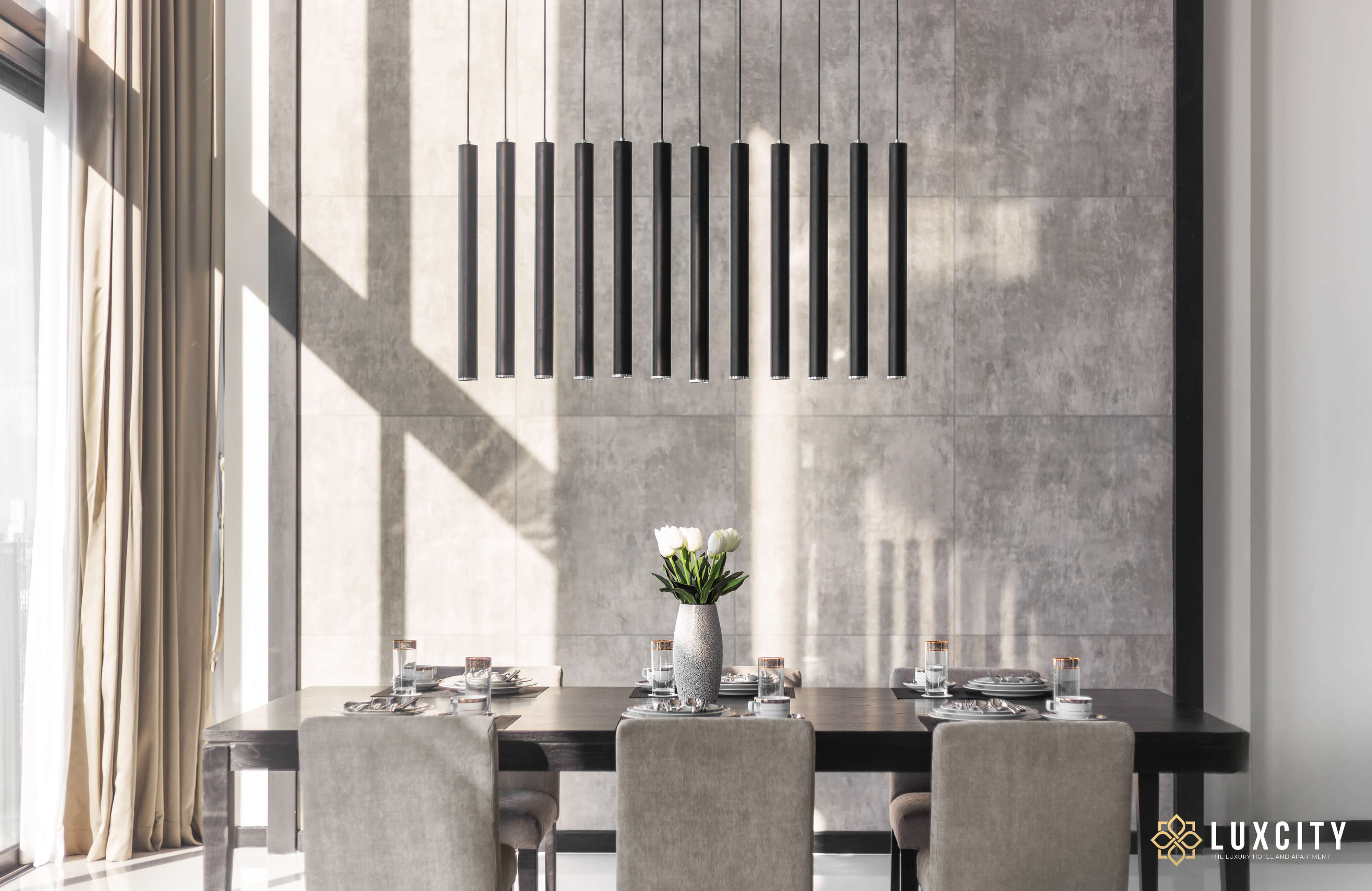 Good service staff, welcoming and hospitable
The service staff here are always qualified and professional. Hotel managers, must have a university degree or higher, undergo a hotel business administration course,... and many other requirements. The service staff is also professionally and professionally trained and ensures that the appearance, attitude, and service attitude are always dedicated and attentive to meet all legitimate requests of customers.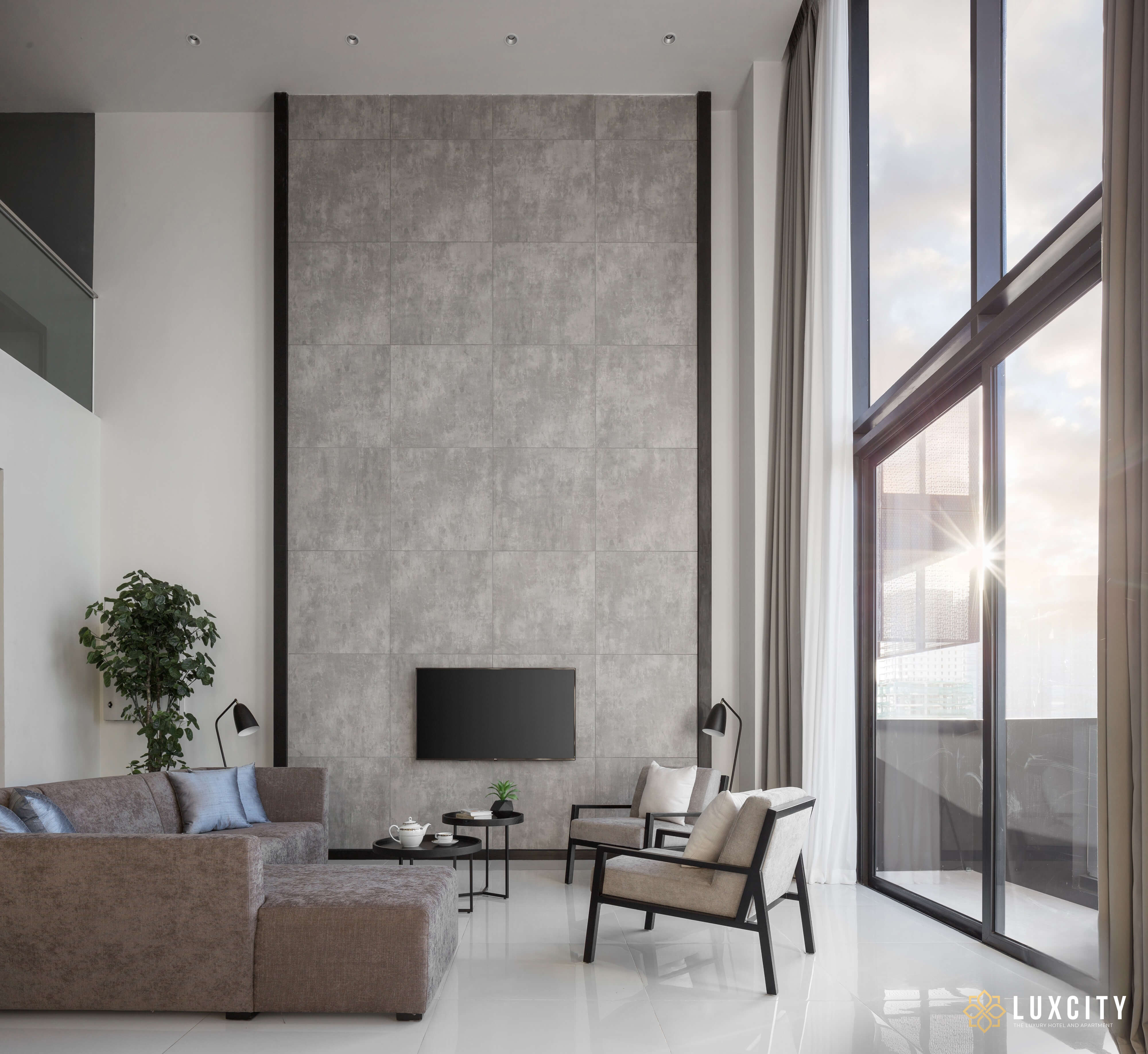 Standards for each service in a 5-star hotel in Phnom Penh
Location
Usually, 5-star hotels will be built in prime locations with beautiful views and convenient transportation. In addition, the landscape and surroundings need to be kept clean and beautiful.
Architectural design
Hotel architecture needs to be both special and unified. The walls, ceilings, and columns are meticulously polished with beautiful designs and high-class construction materials. At the same time, the interior and exterior need to be in harmony with each other.
Hotel size
Unlike 3-star and 4-star hotels, star hotels are usually very large in scale. Specifically, the hotel needs to have a minimum of 100 guest bedrooms. Each room has a very large area, very airy. Besides, some hotels also have special rooms designed to satisfy the diverse needs of customers.
Greenspace
Usually, 5-star hotels will have grounds with large yards and gardens. However, this requirement is not mandatory for hotels built inside the city premises.
Parking lot
Parking for guests is also one of the 5-star hotel Phnom Penh standards. In particular, the parking area inside the hotel needs to meet at least 50% of the total number of existing bedrooms. However, this requirement does not apply to hotels built before 1995.
Types of dining rooms
A hotel that wants to meet the 5-star standard must have the following room types:
The dining room has European and Asian dishes;
Party rooms;
Specialty dining rooms.
Administrative area
It would be remiss to only talk about the customer area and ignore the administrative area inside the hotel. A hotel will need the following departments:
Artistic quality
The standard of a 5-star hotel in Phnom Penh that needs to be met is that it needs to be equipped with modern high-quality equipment. In addition to function, these devices also need to have high aesthetic value or even attractive artistic value.
Top 10 the best 5-star hotels in Phnom Penh
Luxcity Hotel & Apartment
Conveniently located in the heart of Phnom Penh, Luxcity Hotel & Apartment enjoys an extremely convenient geographical position. Every guest at this 5-star hotel can enjoy city-wide views from their rooms and make use of the best services. The hotel has a 24-hour front desk, currency exchange for guests, gym, conference, and swimming pool. Each room is fitted with a wardrobe, a flat-screen TV, and a private bathroom. Luxcity also offers some rooms with city views and rooms with a coffee machine. Breakfast is the cuisine of all regions and is served daily to guests. This is one of the leading 5-star hotels in Phnom Penh. Coming here to experience and enjoy your travel is an extremely good choice.
Luxcity Hotel & Apartment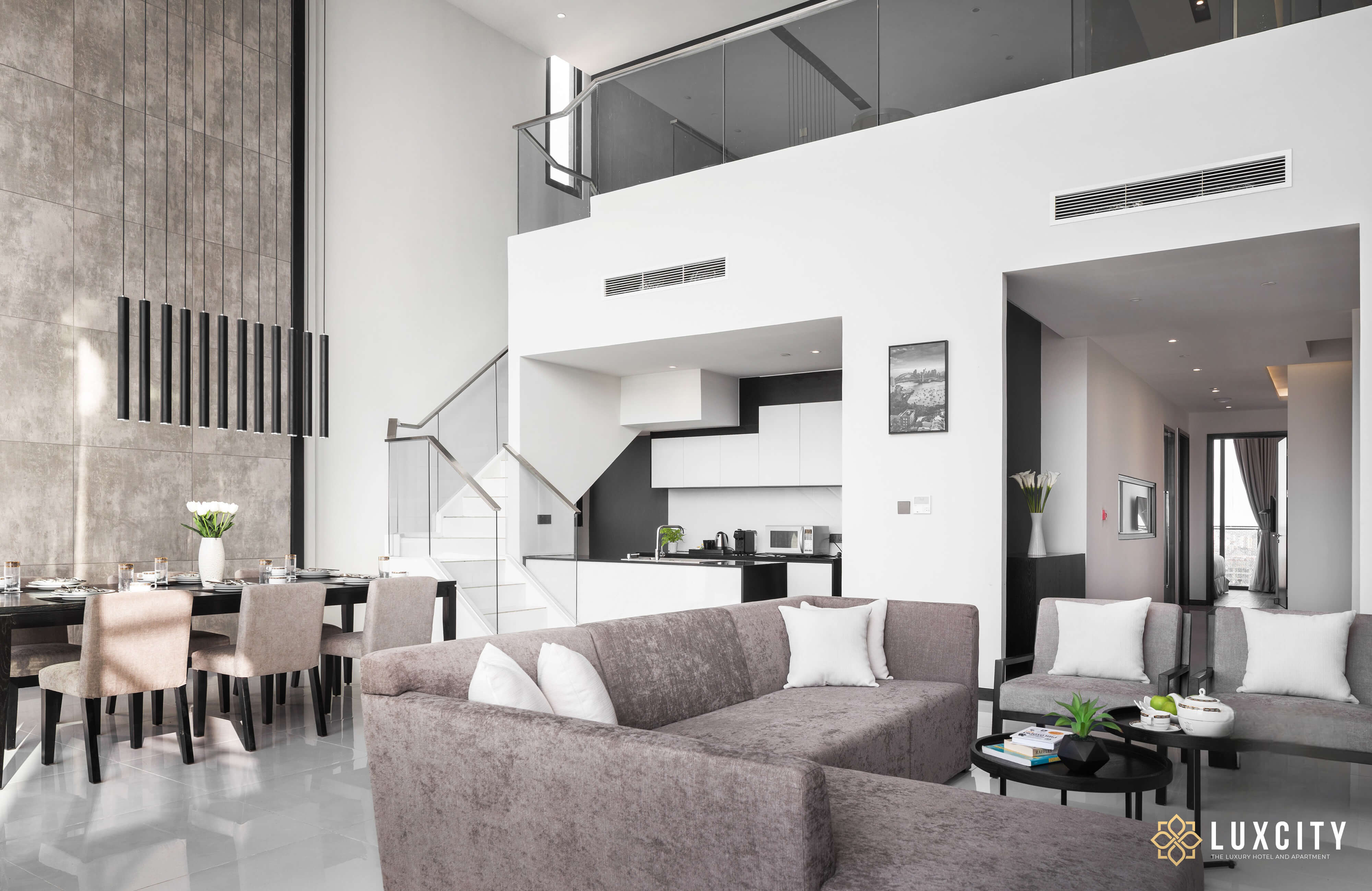 NagaWorld Hotel & Entertainment Complex
NagaWorld Hotel is an entertainment resort located in the heart of Phnom Penh, where travelers can easily access the hotel by a 20-minute-drive from Phnom Penh International Airport and it is within walking distance of major tourist attractions like Imperial Palace and the National Museum. Next to the Mekong River, our guests can enjoy awe-inspiring views over Phnom Penh from our luxurious hotel rooms. Our spacious and luxurious rooms with modern amenities will always make your stay extremely comfortable.
Rosewood Phnom Penh
Conveniently situated in the heart of Phnom Penh, Rosewood Phnom Penh is situated a few steps from Vattanac Capital. Every guest at the 5-star property can enjoy river views from the rooms and has access to a fitness center. The accommodation offers a 24-hour front desk and currency exchange for guests. At the hotel, each room is equipped with a wardrobe, a flat-screen TV, and a private bathroom. Rosewood Phnom Penh provides some units with city views, and rooms are fitted with a coffee machine. An American breakfast is served daily at the property. There is an in-house restaurant, which serves a variety of Asian dishes.
Palace Gate Hotel & Resort
Set in a restored French colonial villa adjacent to the Royal Palace, Palace Gate Hotel offers accommodations in Phnom Penh with views of the Tonle Sap River. It features an outdoor swimming pool and guests can enjoy meals at the in-house restaurant or have a drink at the rooftop bar. Free WiFi is available in public areas.
It is 550 m to the National Museum, while Chaktomuk Conference Hall is 500 m from the property. Kandal Market is 950 m away and Independence Monument is 1.8 km from Palace Gate Hotel. The nearest airport, Phnom Penh International Airport is 11 km away. Airport transfers are available at additional charges.
Dyvith Hotel
It is 6 km from Riverfront Park and Tuol Sleng Genocide Museum. Chaktomuk Conference Hall 2 is 8.8 km from Dyvith Hotel while Phnom Penh International Airport is 5 km away. Shuttle services are available at additional charges. Featuring floor-to-ceiling windows that allow plenty of natural light, air-conditioned rooms are equipped with a flat-screen TV. Some units have a seating area for your convenience. Views of the pool, garden, or city are featured in certain rooms. Amenities include a safety deposit box and minibar. The en suite bathroom provides free toiletries including toothpaste and a toothbrush. Tea/coffee facilities and bottled water are replenished daily. Guests can work out at the fully-equipped fitness center or engage in a round of tennis at the outdoor tennis court.
Sokha Phnom Penh Hotel
Sokha Phnom Penh Hotel is strategically located on the peninsula. The hotel is situated opposite the Royal Palace and approximately 13 km from Phnom Penh International Airport. Offering a breathtaking view of the majestic Royal Palace, Chaktomuk River, and a wide sweeping view of the untouched greenery rural beauty opposite of Phnom Penh capital, Sokha Phnom Penh provides the peaceful, less busy sides of the congested capital. The hotel boasts 523 spacious rooms with starting category of 52 sqm. All the rooms feature hardwood flooring, spacious bathrooms with separate showers and bathtubs, a Japanese high-tech washlet, 47 to 55-inch LCD TV, free wireless internet access, and a free mini-bar.
Raffles Hotel le Royal
Raffles Hotel Le Royal is the premier hotel in Phnom Penh, a hotel with those rare attributes of history and style. It was first established in 1927 and its early heyday enjoyed an international clientele comprising globetrotter's adventurers, writers and journalists, royalty, and dignitaries. Reopened in 1997, after a careful restoration and refurbishment programmed by Raffles International, the grand historic hotel fulfills all the requirements of a modern world-class hotel in facilities and amenities but imparts an old-world charm through a style and décor which is elegant yet comfortable, classic yet casual.
Hyatt Regency Phnom Penh
Hyatt Regency Phnom Penh is the newest five-star luxury hotel in Phnom Penh, conveniently located in the heart of the capital. The 247 energizing rooms and suites cater to both business and leisure travelers, offering inspiring décor, luxurious amenities, five unique dining experiences, nine multi-functional meeting spaces, a 24/7 fitness center, and Regency Club.
Garden City Hotel
Featuring a restaurant and complimentary WiFi access, Garden City Hotel Phnom Penh offers accommodation in Phnom Penh. Guests of Garden City Hotel Phnom Penh can enjoy a game of golf, or take a dip in the outdoor pool. Each room features a flat-screen TV with cable channels, a personal safe, tea/coffee making amenities, and a minibar. The en suite bathroom offers shower facilities and a hairdryer.
Garden City Hotel Phnom Penh's certain units feature views of the pool or garden. Phnom Penh International Airport is 40 km away.
Tian Yi International Hotel
With garden views, Tian Yi International is located in Phnom Penh and has a restaurant, a 24-hour front desk, bar, garden, year-round outdoor pool, and sun terrace. Complimentary WiFi is offered. Each unit comes with a sofa, a seating area, a flat-screen TV, a well-fitted kitchenette with a dining area, and a private bathroom with a dryer. A microwave, a fridge, and a stovetop are also available, as well as a kettle. The apartment offers a continental or à la carte breakfast. A gym and laundry facilities are available at Bodaiju Residences. A car rental service is available at the accommodation.