2023-06-09
Best guesthouse in Ratanakiri Province for budget-minded travellers in 2023
Located in the northeastern part of Cambodia, Ratanakiri Province is a hidden gem that beckons with its natural beauty and cultural charm. And when it comes to finding accommodation, choosing a guesthouse promises a unique and enriching stay that goes beyond the typical tourist experience. In this blog, we will be your guide as we uncover the best guest houses in Ratanakiri Province, ensuring your stay is not only comfortable but also immersed in the authentic essence of this captivating destination.
Learn more: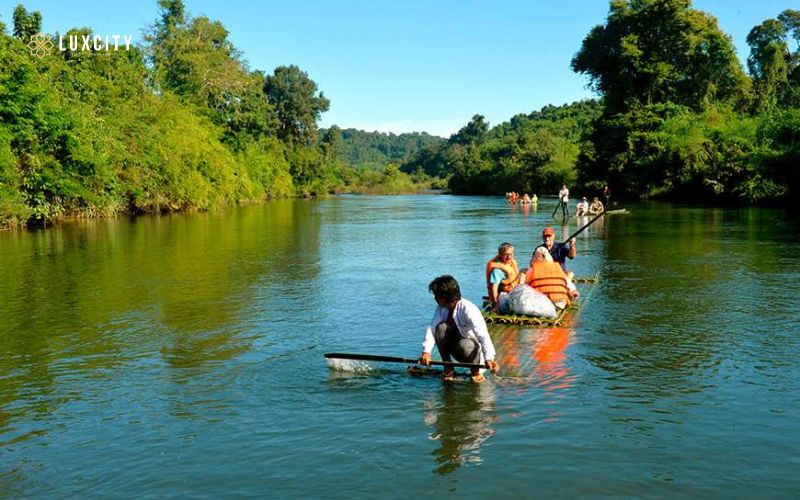 Where is Ratanakiri Province?
Ratanakiri Province is situated in the northeastern part of Cambodia. It shares borders with Laos to the north and Vietnam to the east. Within Cambodia, it is bordered by Mondulkiri Province to the south and Stung Treng Province to the west. Ratanakiri's location in the northeastern region of the country gives it a unique and relatively remote setting, characterized by pristine natural beauty and a rich cultural heritage.
What makes Ratanakiri Province worth visiting?
Ratanakiri Province is worth visiting for its captivating blend of natural beauty and cultural richness. The province offers a rare opportunity to explore untouched landscapes, from pristine waterfalls and volcanic lakes to dense forests and wildlife sanctuaries. The region's indigenous communities, such as the Bunong and Tampuan tribes, provide a unique cultural experience, allowing visitors to learn about ancient traditions, artistry, and ways of life. Ratanakiri's remote location adds to its allure, offering an off-the-beaten-path adventure where you can escape the crowds and immerse yourself in the tranquillity of nature. Whether you seek outdoor adventures, cultural immersion, or a peaceful retreat, Ratanakiri Province promises an unforgettable journey into the heart of Cambodia's untouched beauty and cultural heritage.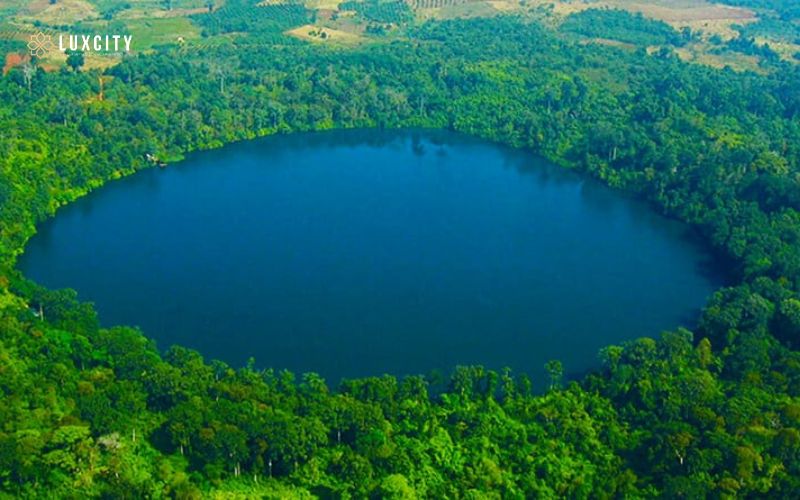 Best Guesthouse in Ratanakiri Province for Budget-minded Travellers in 2023
Mean Mean Guesthouse
Address: Banlung, Ratanakiri Province, Cambodia.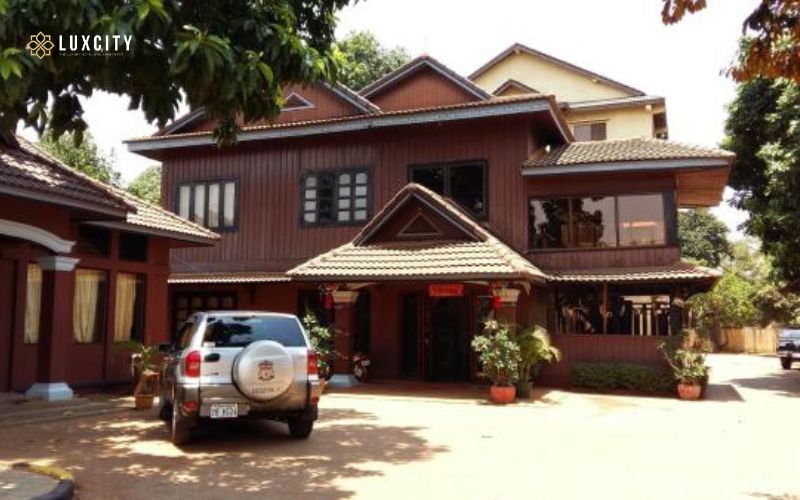 At the guest house, all rooms come with a desk, a TV, and a private bathroom. Set in Banlung, Mean Mean Guest House offers air-conditioned rooms with free Wi-Fi. Featuring a 24-hour front desk, this property also provides guests with a restaurant. The property is 5 km from Yeak Laom Lake. Cha Ong Waterfall is 9 km from Mean Mean Guest house, while 7 Steps Waterfall is 23 km away.
The Courtyard Guesthouse
Address: Phum Cheychomneh, Labansiek, Banlung, Ratanakiri, Cambodia, Banlung, Cambodia.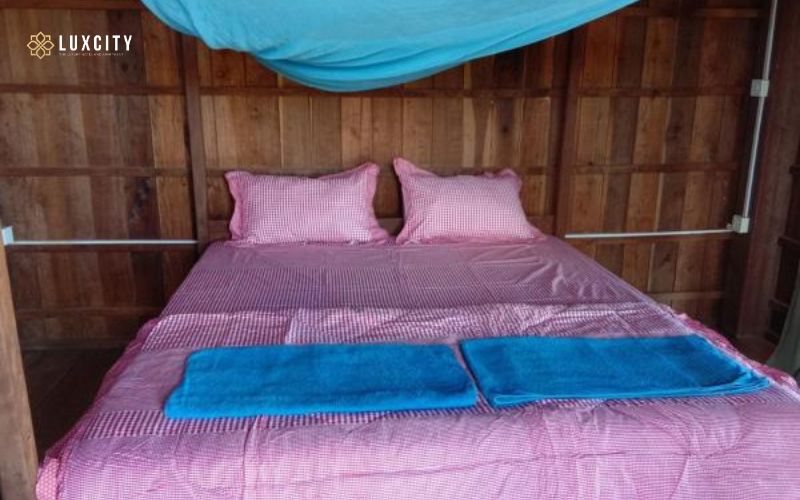 Some units feature a seating area to unwind after a busy day. A terrace or patio is featured in certain rooms. Featuring free Wi-Fi, a restaurant, and a sun terrace, The Courtyard Guest House offers accommodation in Banlung, 2.9 km from Yeak Laom Lake. Guests can enjoy meals at the in-house restaurant. The guest house also offers bike hire and bicycle hire. Jungle treks, day tours, and bus tickets can be arranged as well. You will find a 24-hour front desk at the property.
Prak Dara Guest House
Address: Village 5, Labanseak, Ban Lung, Cambodia.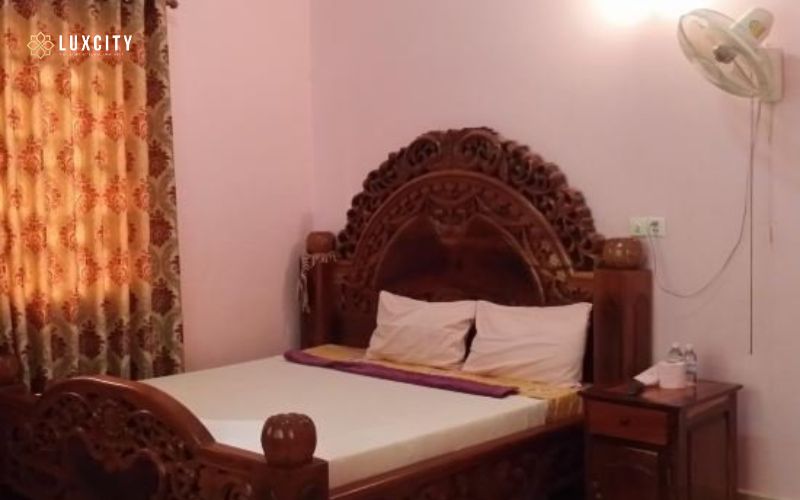 This guest house is located in walking distance from the city center. A great place to have a rest after long walks around the city. If you travel by car, you can park in a parking zone for free. If you travel by car, you can park in a parking zone. You can stop by the bar. Wi-Fi on the territory will help you stay online. Additional services that the guest house offers to its guests: laundry, private check-in and check-out, and car rental. The staff of the guest house will be happy to talk to you in English. Guests will find the following in the room: a shower and a TV. The room equipment depends on its category.
Lim Hong Guesthouse
Address: Street 78A corner 25, Ban Lung, Cambodia.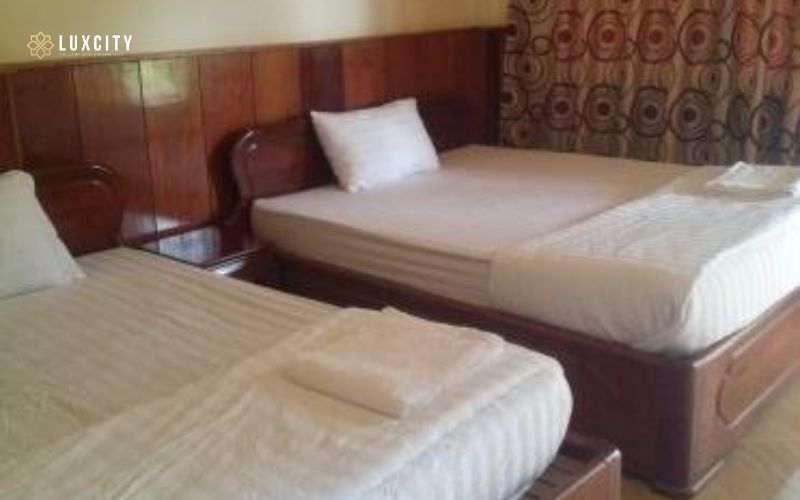 This guest house is located minutes away from the city center. Also, the following services are available for guests at the guest house: a massage room. Want to have an excursion? Consult the tour assistance desk of the guest house. In the shared kitchen, you can cook anything you want. If you travel by car, there's a parking zone. At the guests' disposal, there's also a laundry and press.
Banlung Balcony Chill Out Bar
Address: 6th Village | Labanseak Commune, Banlung 855, Cambodge, Banlung, Cambodia.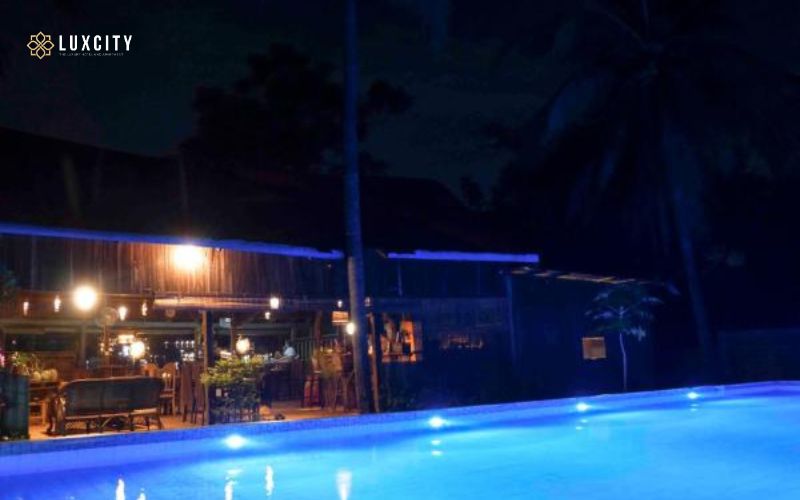 Featuring an outdoor swimming pool, Banlung Balcony Chill Out Bar Music offers accommodation with free Wi-Fi. Situated 3.5 km from Yeak Laom Lake in Banlung, guests can enjoy a meal at the on-site restaurant or a drink at the bar. Free private parking is available on-site.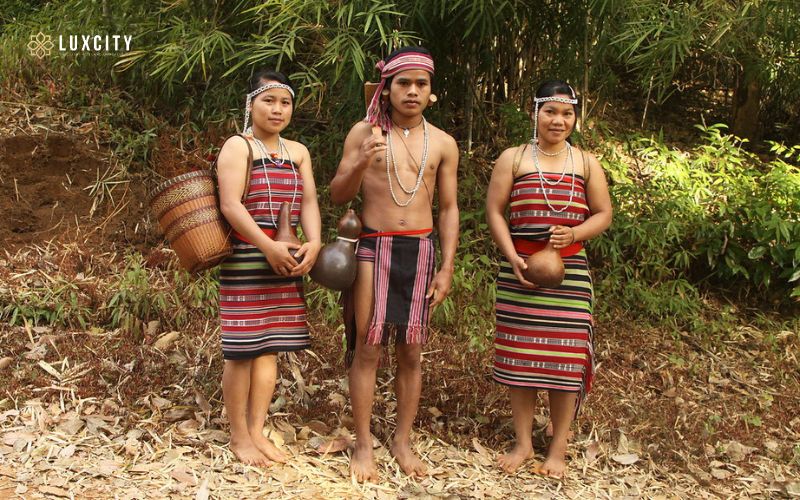 Ratanakiri Province in Cambodia is a hidden gem that beckons with its natural wonders and cultural treasures. Whether you're an adventure enthusiast, a nature lover, or a culture seeker, Ratanakiri has something to offer. After reading the article, we hope you have chosen your fitted one in the list of top guesthouses in Ratanakiri Province above to make your stay more enjoyable. To learn more about travel tips and make the most of your journey to Cambodia, read more in our blog for an in-depth exploration of this wonderful country.