2022-12-22
How to get bus from Phnom Penh to Battambang [and Vice Versa]
Do you want to see authentic Cambodia? Visit Battambang! It is a city full of ancient temples, unspoiled local culture, and some of the best Cambodian food in the country. The 251 kilometers (156 miles) between Phnom Penh and Battambang can be travelled by bus, minivan, or car. Regardless of the transportation mode, most Phnom Penh trips to Battambang take between 5 and 6 hours. There are numerous bus companies to choose from, but we recommend booking with one of the companies mentioned in this post. Other businesses only sometimes adhere to the highest safety standards. So, let's scroll down!
Learn more: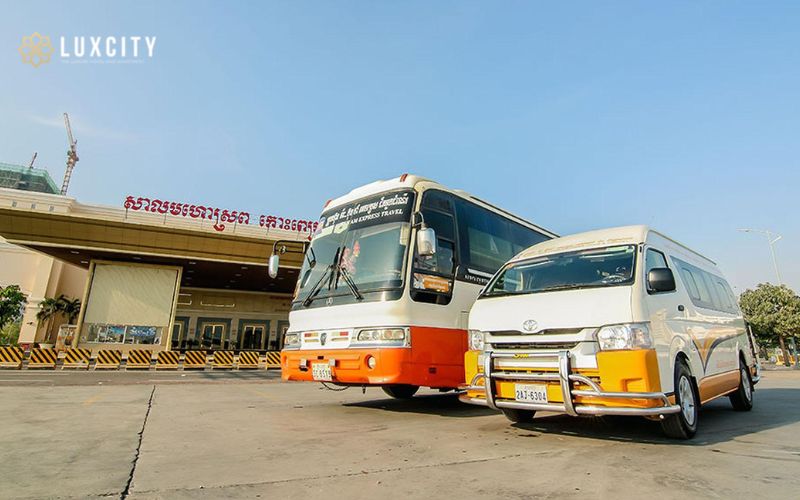 Phnom Penh to Battambang by Mini-bus
Bayon VIP
Departure at Golden Bayon Office along Rue Pasteur No.51, next to the central market in the city centre
Arrival at Golden Bayon Office along Street 101, next to The Family Caffee, close to the city centre.
Mekong Express
Departure at Mekong Express Riverside HQ along Road No.5, close to the Chroy Changvar II bridge
Arrival at Mekong Express Bus Stop next to the Psar Nat supermarket in the city centre.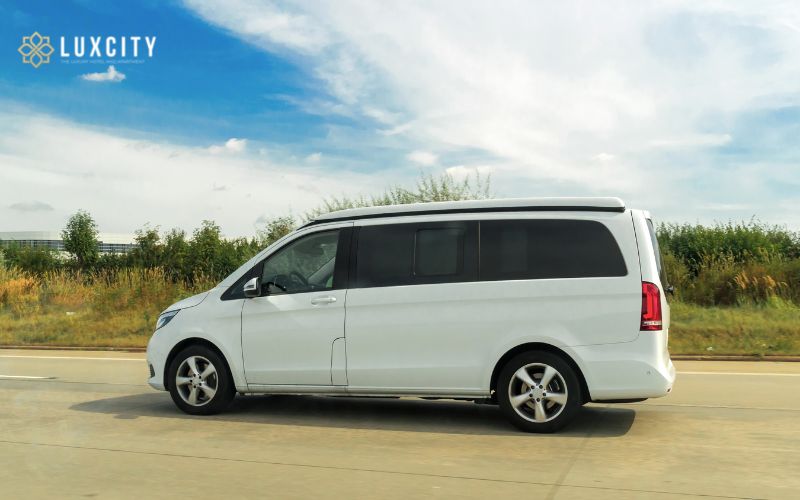 Phnom Penh to Battambang by Bus
Capitol Tours
Capital Tours operates larger buses than the two companies above. They provide 13 trips daily for $9. Tickets cannot be booked online but must be bought at the Captial Tour office the day before departure. The journey takes around 5 hours. But Bear in mind that the bus sometimes takes several stops along the way, making the journey last longer. Their buses leave from Capitol Guesthouse, near Orussey Market.
Virak Buntham Express
Virak Buntham Express operates buses from Phnom Penh to Battambang. Although the journey is not particularly long compared to other common bus routes in Southeast Asia, the bus is a sleeper service that will depart in the evening and arrive in the early morning. It is important to note that these sleeping buses only have one departure time per day. The bus from Phnom Penh to Battambang has plenty of luggage space and comfortable beds. Sleeper buses come standard with blankets and air conditioning; some also have charging ports, water, and toilet facilities. The bus will make stops along the way.
You can book the ticket and check for detailed agenda via the ticket websites: Camboticket, Bookaway, Bookmebus.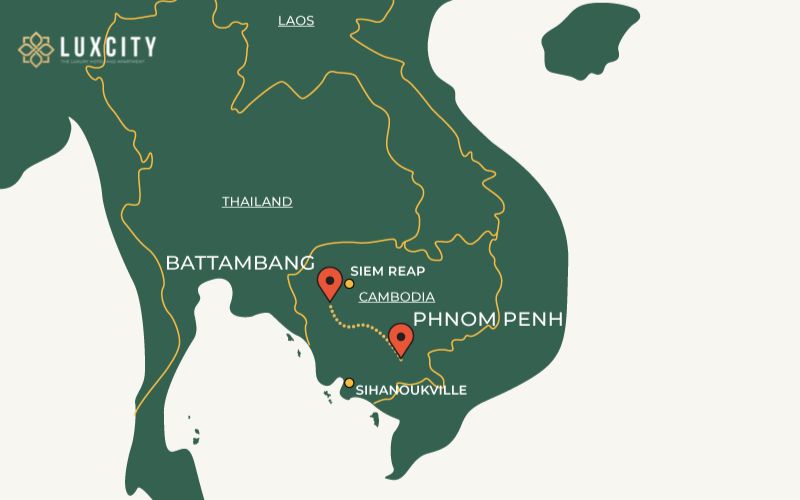 Frequently Asked Questions
How much does a bus ticket from Phnom Penh to Battambang cost?
Among other factors, this depends on the day and time of travel. The cheapest bus ticket for this route starts from $10.00 and takes 5h 0m to get to Battambang. Save money by comparing bus tickets!
On average, how many daily bus routes are available from Phnom Penh to Battambang?
Each day, the bus route from Phnom Penh to Battambang is offered by about 17 connections.
How long does the Phnom Penh Battambang bus route take?
Saly VIP offers the quickest bus from Phnom Penh to Battambang, which can take 5h 20m. Tickets for this connection cost $13.75. However, remember that the bus route can take longer when there is traffic.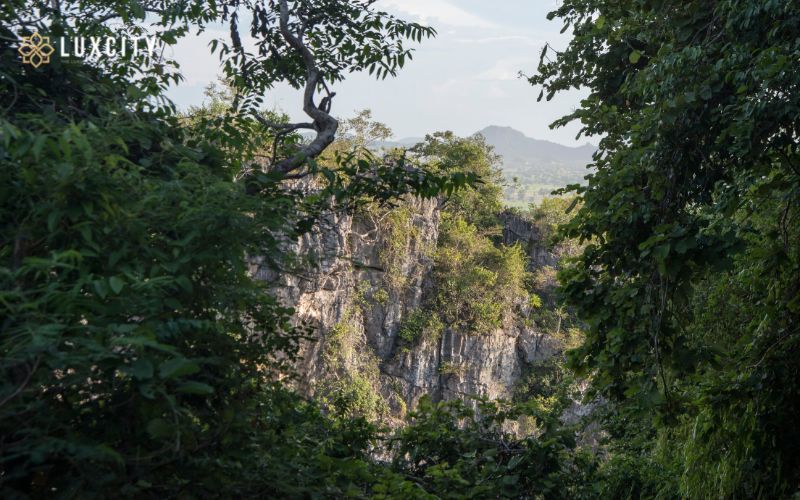 When does the first trip depart for the Phnom Penh Battambang bus route?
The earliest bus to Battambang departs from Phnom Penh at 7:30 AM. However, bus schedules may vary on weekends and holidays.
When does the last trip depart for the Phnom Penh Battambang bus route?
The latest bus trip from Phnom Penh to Battambang departs at 10:00 PM. Please keep in mind that departure times may vary on weekends and holidays.
Things to do in Battambang
Many visitors say that the most appealing thing about Battambang is the welcoming locals, tasty food, and scenic countryside. You can easily spend more time there than expected as this often overlooked destination has quite a variety of activities to offer to adventurous guests. Here are some ideas to consider.
Bicycle and walking tours are among the most popular activities in Battambang, allowing you to soak in the city's atmosphere and around at a leisurely pace. Join an organised tour (from USD15) or follow your own itinerary.
While in many other places around Asia, visiting local industries has grown into a purely tourist-oriented activity, in Battambang, you can look at ongoing production of rice paper for spring rolls or silk weaving. Many business owners will be happy to show you around for a small contribution or just free of charge. As a rule, they also offer locally produced small items and souvenirs for sale.
While the famous bamboo train is still there, it is almost the last chance to try this unusual experience of driving through the Battambang countryside. The 'train', or rather a motorised bamboo platform, uses the old railway track between Battambang and Phnom Penh and will stop operating as soon as the plans to revive this railway line are fulfilled.
Do some temple-hopping while in Battambang. Check Wat Banan with its stunning Secret Cave; Wat Baydamram inhabited by fruit bats resembling little vampires, or Wat Ek – mainly if you have not yet visited Angkor.
Battambang is a great place for some volunteering. Several NGOs allow foreigners to volunteer in various ways – from teaching English to local disadvantaged children to assisting in job training and participating in health and environmental awareness programs.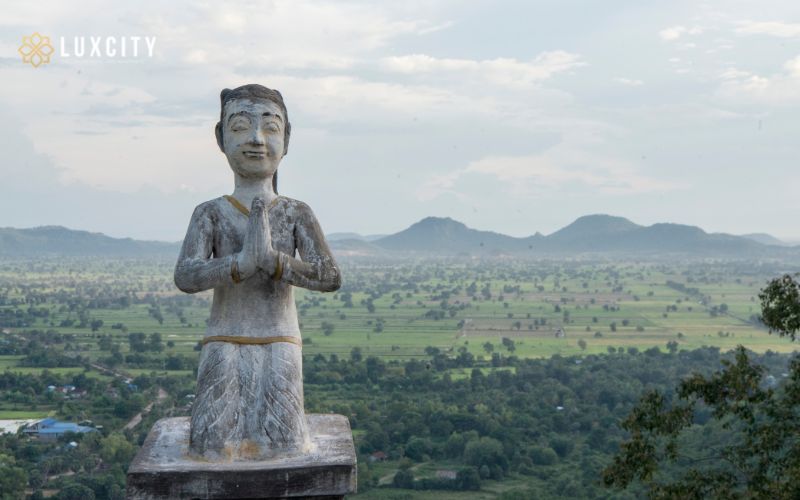 With Battambang, pack a daypack and go on an adventure to find side-of-the-road food stands, wander brightly green rice fields, explore old country dirt roads, visit some ancient temples, and then stop in a coffee shop for an artisan latte. Life is slow and laid back here, as it is in most places worth visiting. Have a fantastic day travelling there! Check out our tour guide compiled by Kmer locals for more activities in Cambodia!