2023-02-23
Top 5 the best hotels in Stung Treng for your dream vacation in 2023
Stung Treng is a Cambodian province in the north. It was again ceded to Cambodia during the French occupation of Indochina. Because the Lao border is only about 50 kilometres away, the provincial capital, Stung Treng, is an important trade hub with a few hints of Lao influence scattered about. It's a friendly, peaceful country town at the confluence of the San and Mekong rivers.
On this page, you will find the best hotels in Stung Treng for every traveller. All the hotels are well-located, have an excellent price-quality ratio, and have received positive feedback from guests. Let's scroll down!
Learn more: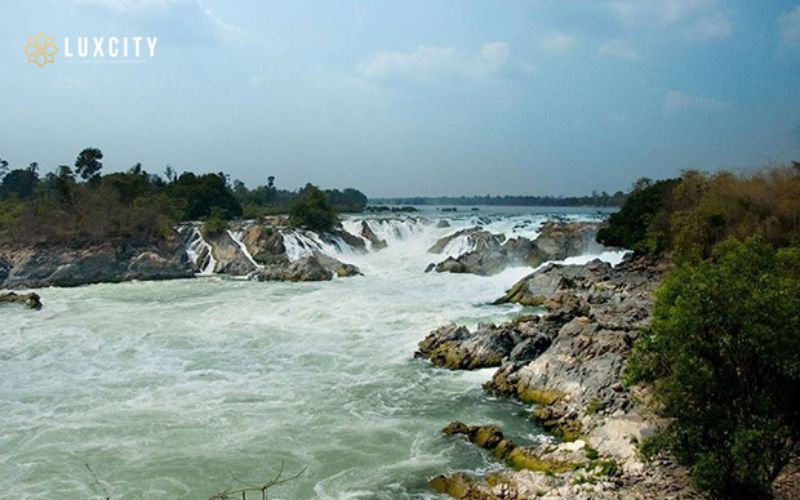 Mekong Bird Resort
Address: Thmey Village Sangkat Samaki, Stung Treng, Cambodia
Conveniently located in Stung Treng, Mekong Bird Resort is a great base from which to explore this vibrant city. From here, guests can make the most of all that the lively city has to offer. With its convenient location, the property offers easy access to the city's must-see destinations. Every effort is made to make guests feel comfortable. To do so, the property provides the best in services and amenities. The top features of the property include free Wi-Fi in all rooms, 24-hour security, daily housekeeping, private check-in/check-out, and luggage storage.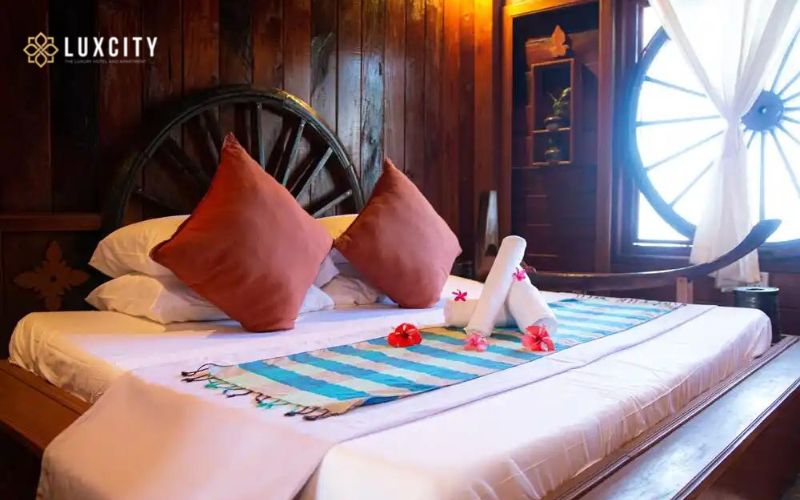 The property's accommodations have been carefully appointed to the highest degree of comfort and convenience. In some of the rooms, guests can find additional bathrooms, additional toilets, free welcome drinks, mirrors, and a private entrance. The property offers wonderful recreational facilities such as boats, private beach, garden to make your stay truly unforgettable.
Golden River Hotel
Address: Kandal Village Stung Treng City, Stung Treng, Cambodia.
Everyone needs a place to lay their weary head. For travelers visiting Stung Treng, Golden River Hotel is an excellent choice for rest and rejuvenation. Well-known for its family-friendly environment and proximity to great restaurants, Golden River Hotel makes it easy to enjoy the best of Stung Treng.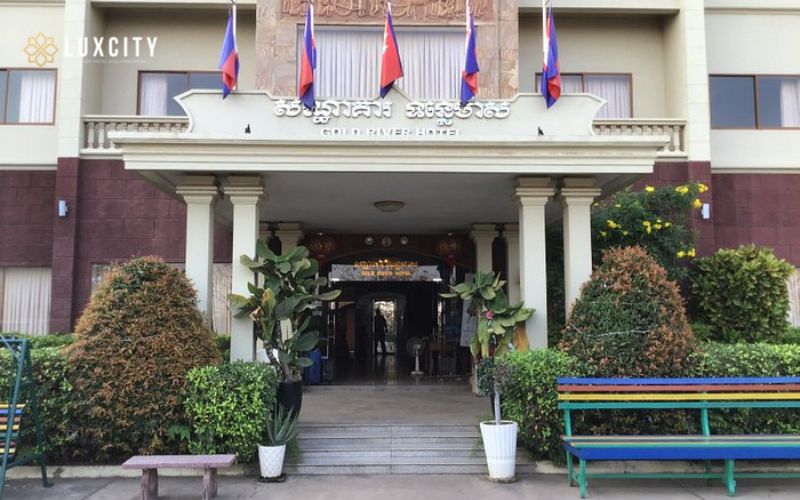 You'll enjoy relaxing rooms that offer air conditioning, and you can stay connected during your stay as Golden River Hotel offers guests free wifi. For guests with a vehicle, free parking is available. While you're here, be sure to check out Sun Tha Restaurant and Guesthouse, one of the Chinese restaurants that can be found in Stung Treng, which is a short distance from Golden River Hotel.
Whether you're traveling for business, pleasure, or both, Golden River Hotel is sure to make your visit to Stung Treng one worth remembering.
Stung Treng Resort
Address: Thmey Village, Sangkat Samaki, Stung Treng City, Stung Treng Province, Stung Treng.
Featuring a restaurant, bar, garden, and free WiFi, Stung Treng Resort is set in Stœ̆ng Trêng, 1.3 km from Kaôh Snam Sai and 1.3 km from Kaôh Mak Hvai. Boasting room service, this property also provides guests with a terrace. The resort features family rooms. At the resort, each room includes a patio with a river view. At Stung Treng Resort, all rooms are equipped with air conditioning and a private bathroom.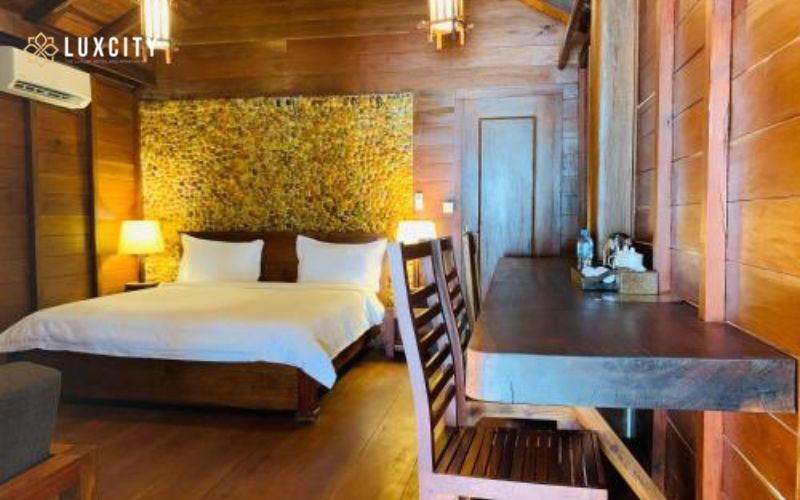 The accommodation offers an à la carte or Full English/Irish breakfast. Guests at Stung Treng Resort will be able to enjoy activities in and around Stœ̆ng Trêng, like cycling.
Angkor Meas Hotel
Address: Street No 63 and 20, Stung Treng Cambodia
If you're looking for a budget-friendly hotel in Stung Treng, look no further than Angkor Meas Hotel. Rooms at Angkor Meas Hotel provide a refrigerator and air conditioning, and guests can stay connected with free wifi.
Need a place to park? Free parking is available at Angkor Meas Hotel. While in Stung Treng be sure to experience nearby Chinese restaurants such as Sun Tha Restaurant and Guesthouse. The staff at Angkor Meas Hotel looks forward to serving you during your upcoming visit.
Savet Guesthouse
Address: Phoum Spean Thmor, Khum Stueng Treng, Sangkat Stueng Treng, Stœ̆ng Trêng.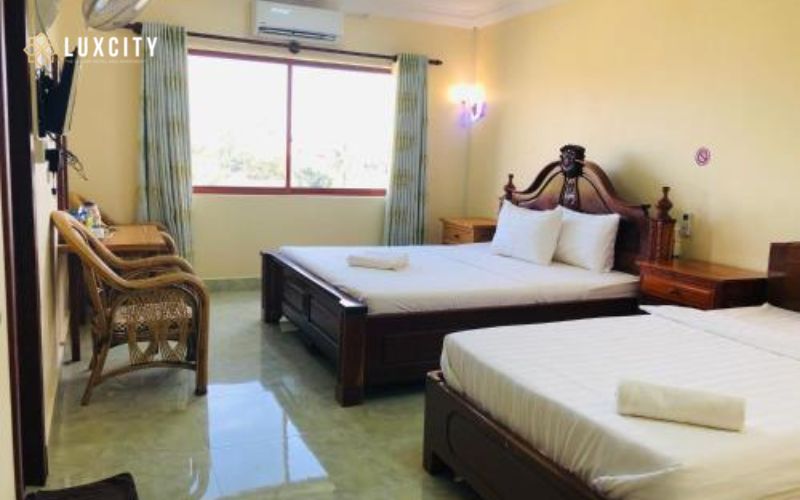 Savet Guesthouse is located in Stœ̆ng Trêng. There is a terrace and guests can make use of free WiFi and free private parking. At the guest house, every room comes with a desk, a flat-screen TV, a private bathroom, bed linen, and towels. At Savet Guesthouse, each room includes a seating area. Speaking English and Khmer at the 24-hour front desk, staff are ready to help around the clock.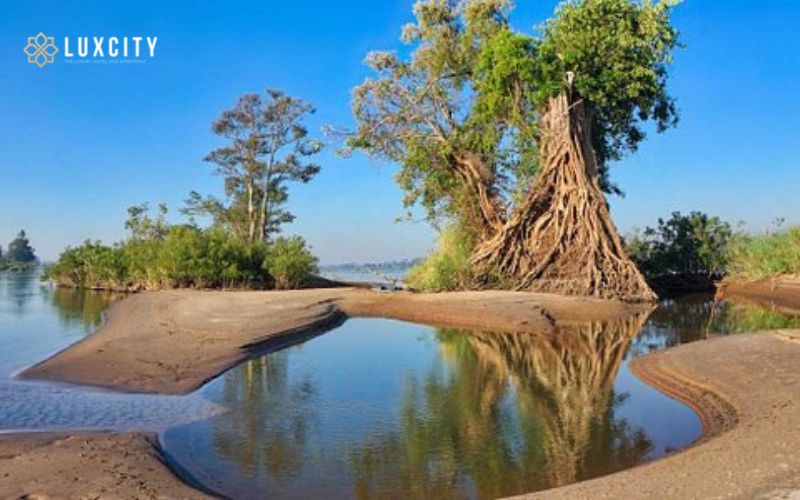 Stung Treng, located on the banks of the Mekong River, is a tranquil retreat for tourists looking to unwind in a lush forest setting. In the rivers, they can participate in activities such as sunset boat trips, kayaking, and dolphin spotting tours. Click ​​Blog for further insightful travel-related information on Cambodia before you "fly to paradise" with us!