2023-03-20
Kampong Thom top-rated hotels for an unforgettable stay in 2023
Nestled in the heart of Cambodia lies Kampong Thom, a province steeped in ancient history and natural beauty. From the bustling city of Phnom Penh, it's only a 2.5-hour journey to this hidden gem waiting to be explored.
On this page, I will bring you a comprehensive review of the best hotels in Kampong Thom, so you can rest assured that your stay will be comfortable, enjoyable, and unforgettable. From luxurious resorts to cosy guesthouses, my blog will help you find the perfect place to call home during your visit to Kampong Thom. So, let's dive in and explore the best of the best!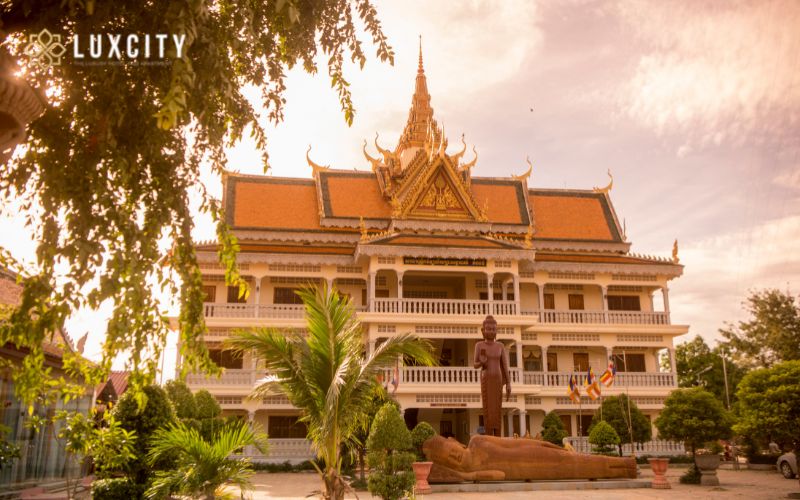 Best Hotels in Kampong Thom for an Unforgettable Stay in 2023
Sambor Village
Address: Democrat Street (Brochea Thebatey), Kampong Thom, Cambodia.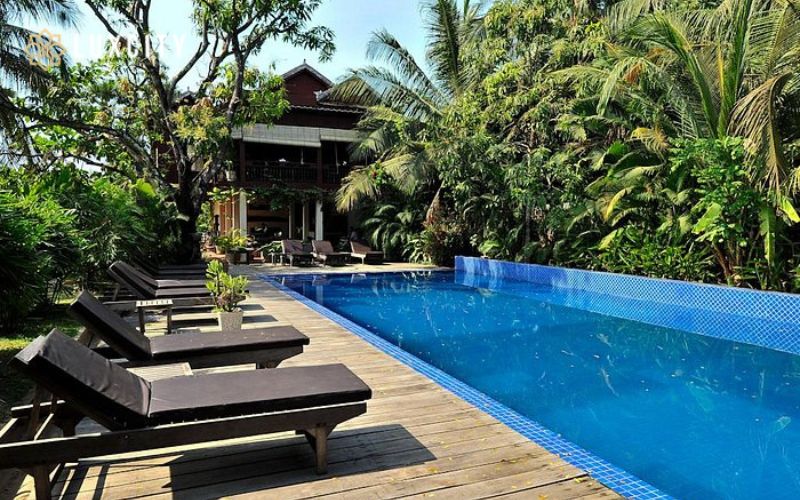 Ideally located on the bank of the Stung Seng River, Sambor Village is the perfect place to discover the rural Cambodian life in complete comfort. At only 600 meters from the Phnom Penh - Siem Reap national road, refresh yourself in our salted water pool after a bicycle ride in the villages and rice paddies. Our restaurant serves both Cambodian classics and international cuisine.
Learn more: Top 9 hotels in Siem Reap for budget-minded travelers
Glorious Hotel & Spa
Address: National Road #6, Phum Balang Khang Lech, Sangkat Damrei Choan Khla, Kampong Thom, Cambodia.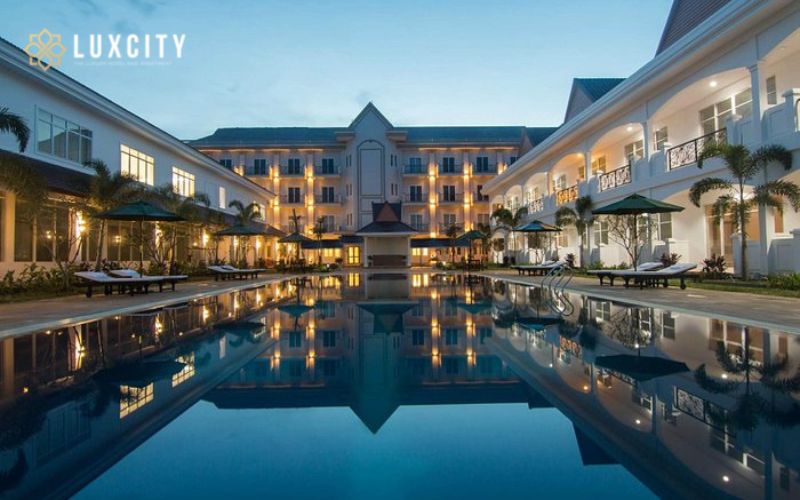 The first 4-star standard hotel, Glorious Hotel & Spa, welcomes you in to discover the hidden history of the well-known tourist site in Kampong Thom, Sambor Prei Kuk temple. The charm of Kampong Thom is not only a major tourist town, but it is definitely a perfect place to visit and explore the real Cambodia without the crowds as the other cities. Glorious Hotel & Spa is elegantly designed to be your home away from home as well as the ideal venue for both leisure and business travelers who expect superior hospitality, high-class amenities, and friendly services from the experienced, well-trained and multilingual staff who will serve you from the heart.
Kampong Thom Palace Hotel
Address: National Road 6 Corner St. 1, Krong Stung Sen, Kampong Thom, Cambodia.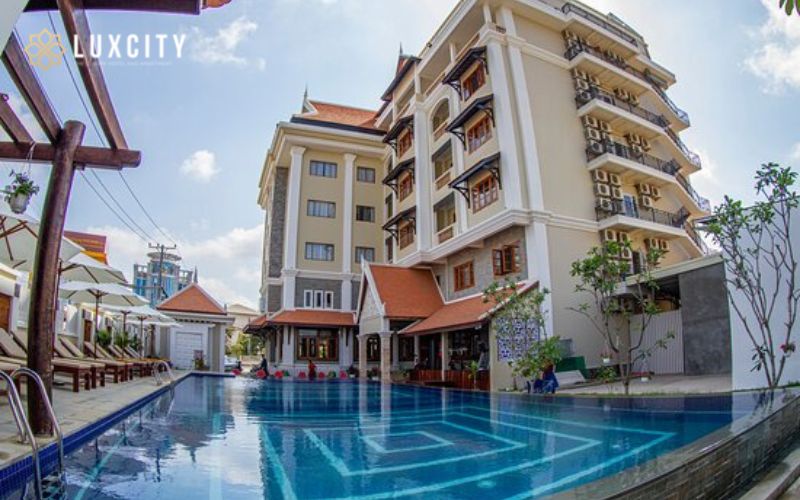 The Kampong Thom Palace Hotel is the tourist-class boutique hotel embraced a unique Khmer Cultural Image and located in the heart of the province, Cambodia. This hotel is an architectural masterpiece and a haven of regal splendor, exuding grandeur and luxury. Elegance resplendent surroundings and tasteful design are the keynotes of this hotel as it endeavors to provide the finest in accommodation.
Khmer Homestay
Address: National Road No 6, Kampong Thom, Cambodia.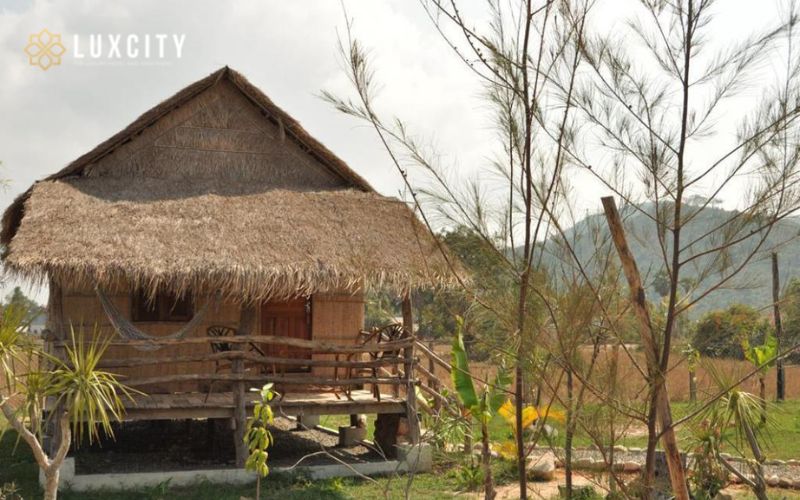 Rooms in Khmer Homestay are spacious and facilities are adequate for a very comfortable stay. The Host is complimented on being very hospitable and supportive in arranging transport and activities for sightseeing. This is a great place for families to experience the Khmer lifestyle for a change.
Vimean Sovann Guest House
Address: National Road #6, Kampong Thom, Cambodia.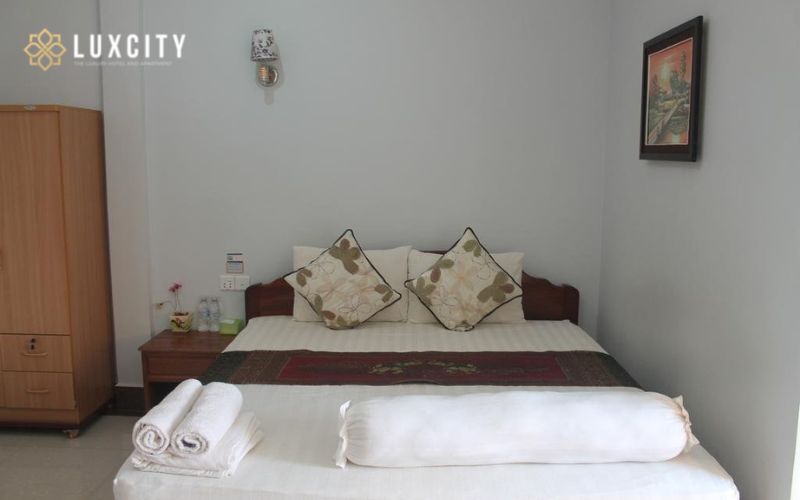 Located off National Road #6, it's walkable with a rucksack from the main bus drops in town or a short ride in a tuk-tuk if you've got a lot of luggage. An A/C room with a TV, fridge, hot shower, and balcony costs $14. There's a small restaurant attached that does budget-priced food [fried rice, fried noodles etc for $2-$3]. The staff is pretty helpful. You can book onward bus tickets at the reception. This place fits the bill as a base for exploring Sambor Prei Kuk, which is about 40 minutes away by tuk-tuk, or Phnom Santuk.
Learn more the best hotels in Koh Tonsay: Traveller picks in 2023.
FAQs on Kampong Thom
What is famous about Kampong Thom?
Kampong Thom is a great destination to visit for the right mix of history and nature comprised of Angkorian ruins and the Tonle Sap biosphere.
What is not so good about Kampong Thom?
Although tourists visit this province, limited options in the amenities and accommodation options might not favour travelers not used to discomfort.
Who should visit Kampong Thom?
Kampong Thom is an ideal destination for all travelers - couples, families, and solo travellers. People who love history and architecture would enjoy visiting the Angkorian ruins.
What is the best time to visit Kampong Thom?
The best time to visit Kampong Thom is between October to February, when the weather is not hot and the humidity is manageable. It is an excellent time to be outdoors exploring the temple. Go in the early morning or late afternoon to avoid the hot sun and for pleasant sunrise and sunset views of the surrounding landscape.
What is the best way to reach Kampong Thom?
You can reach Kampong Thom from cities like Phnom Penh, Siem Reap, Kratie, Sihanoukville and Kampot by buses and minivans. It takes about 2 to 3 hours to reach from Phnom Penh and there are frequent buses every day. From other cities, it takes about 5 hours or maybe more sometimes depending on road conditions. The price is between 6 to 8 USD per person.
What are the places near Kampong Thom?
The top places near to Kampong Thom are Siem Reap which is 134 km from Kampong Thom, Phnom Penh which is located 128 km from Kampong Thom, Kep which is located 247 km from Kampong Thom, Oudong mountains which is located 98 km from Kampong Thom, Cardamom mountains which is located 97 km from Kampong Thom.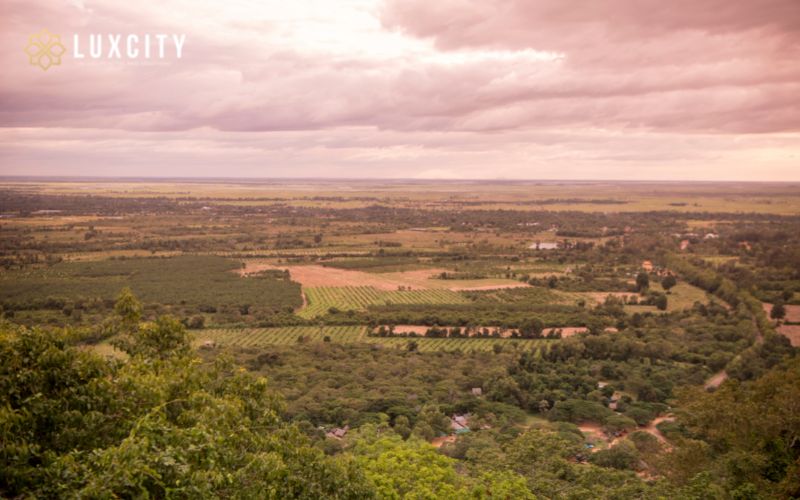 With its rich history, cultural heritage, and natural beauty, Kampong Thom is a must-visit destination for any traveller seeking an authentic Cambodian experience. After reading this article, have you found the best hotels in Kampong Thom for you? So pack your bags, grab your camera, and get ready for an unforgettable adventure! To learn more about other exciting travel tips, I invite you to read my blog for more information!