2023-01-17
The complete guide on how to get from Phnom Penh to Sihanoukville by train and other transportation
The city of Sihanoukville, named for former King Norodom Sihanouk, is a must-see for anybody visiting Cambodia. Sihanoukville's gorgeous beaches once attracted Cambodia's jet-setting elite, but the city was all but forgotten during the tragic and murderous Khmer Rouge regime. When the backpacking crowd "rediscovered" it a few years later, it was given a new lease of life, and the place quickly transformed into a laid-back beach resort. This city has emerged as Cambodia's most popular party destination for young travelers.
Learn more: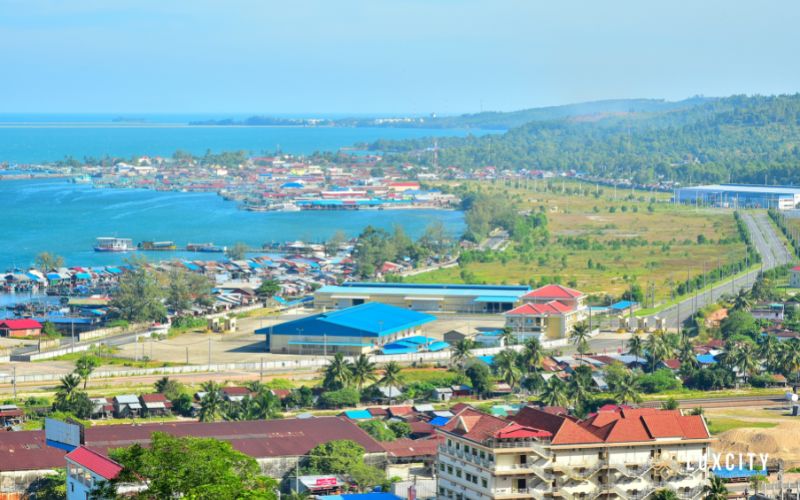 Taking a train trip to Cambodia is a great opportunity to take in the country's stunning scenery. If you're interested in giving Sihanoukville a try, this detailed guide will show you how to take the train from Phnom Penh to Sihanoukville.
How to get from Phnom Penh to Sihanoukville by train
It is now possible to travel by rail on the Royal Railway from Phnom Penh to Sihanoukville. The entire trip can take up to 6.5 hours, but that shouldn't put you off too much. There is some breathtaking scenery to take in, and the trip is well worth it.
The train only runs on the weekends and holidays for the time being and costs roughly $7 one trip. There is air conditioning, power outlets, and televisions in each car for your convenience (mainly playing Charlie Chaplin re-runs). The trains are fairly pleasant, with AC, plug connections, and TVs (mainly playing Charlie Chaplin re-runs). The trip isn't too long because the train stops several times along the way, including once in Kampot.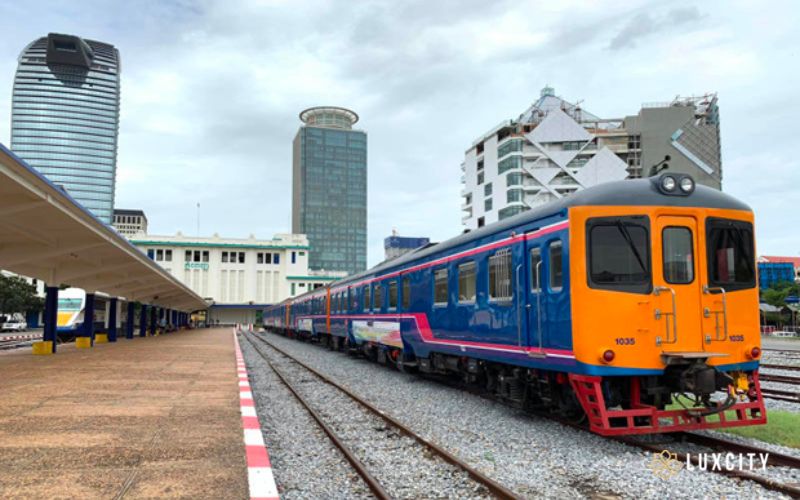 Royal Railway Timetable:
Phnom Penh – Sihanoukville: Friday 3pm, Saturday 7am, Sunday 7am, and Sunday 4pm.
Sihanoukville – Phnom Penh: Saturday 7am, Sunday 7am, Sunday 4pm, Monday 7am.
When travelling by rail, keep in mind that you should not be shocked if the train is delayed by 30 minutes to an hour. As a result, it is advised that you reserve your train ticket in advance online via Royal Railway. There is a seat number associated with each ticket, so that your spot is guaranteed.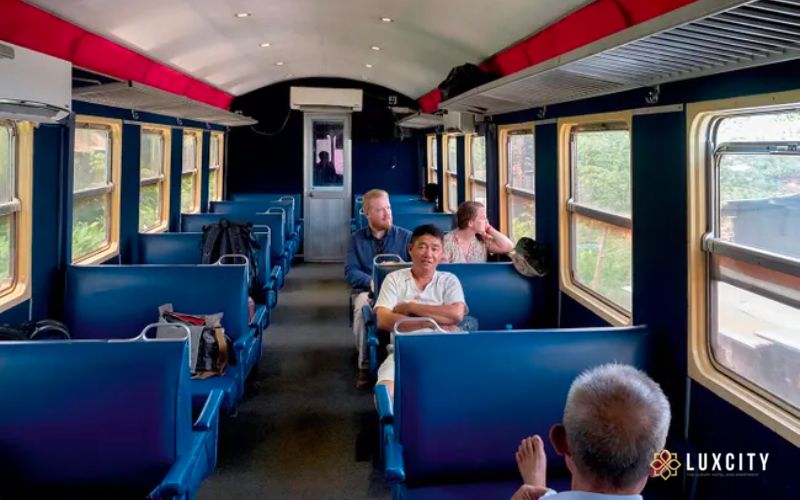 What are the alternative travel methods to travel from Phnom Penh to Sihanoukville?
Private car
It usually takes 4 hours to travel from Phnom Penh to Sihanoukville and costs around $70.00 - $120.00.
If you aren't on a tight budget or are travelling with a party that can divide the overall cost, then getting a private shuttle from Phnom Penh to Sihanoukville is a viable option. This is without a doubt the quickest method to go overseas, and the highway provides a pleasant and reasonably uncomplicated route.
The precise cost will depend on whether you want a conventional car for up to four persons or a minivan for large parties. In any case, costs start about $70.00 and rise from there. You should also ensure that the automobile has air conditioning so that you can have a peaceful trip. One thing to consider is the amount of space in the trunk and if it will accommodate four separate luggage; depending on how much you travel with, you may find it more convenient to hire a larger car.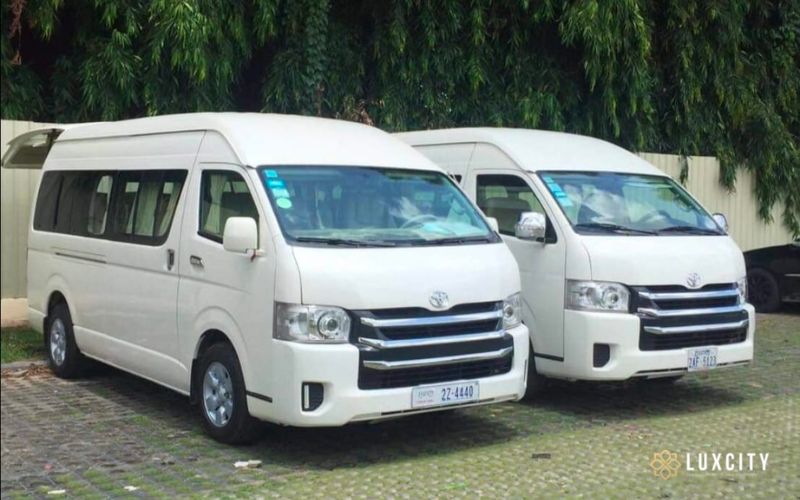 One of the benefits of travelling a private vehicle from Phnom Penh to Sihanoukville is the ability to make several stops along the way. Whether it's a place to eat, a restroom break, or a photo opportunity. To be honest, this isn't the most picturesque road in the country. It will also allow you to leave sooner or later in the day if you have obligations.
From Phnom Penh to Sihanoukville via Bus
Bus travel from Phnom Penh to Sihanoukville is a popular option for budget tourists. However, keep in mind that this is one of the most time-consuming choices, lasting anywhere from six and a half to eight hours depending on traffic and how many stops the bus makes along the route.
Travelling by bus usually takes 6.5 hours. Every ticket costs $15. The Giant Ibis, Sorya, and Virak Buntham Express are the best operators on this route. However, in my view, The Giant Ibis is the greatest firm to book with. Because they frequently cater to visitors, their services are of excellent quality. You may anticipate free transportation, comfy buses, air conditioning, and snacks and water. Just keep in mind that, even though wifi is advertised on board, it seldom works.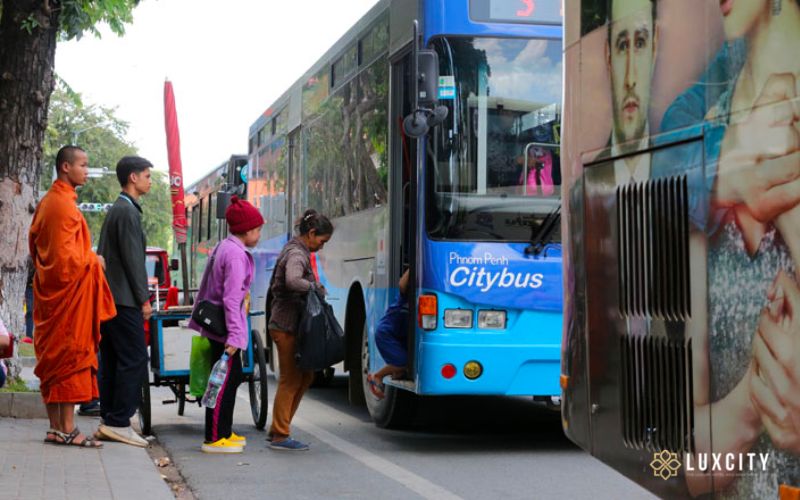 If you plan on not stopping in Sihanoukville and instead going directly to the islands, be sure to plan your bus route accordingly. The majority of buses depart in the morning and arrive in the afternoon; the precise timing depends on the bus you choose. The last bus arrives at 5 p.m., while the last boat departs at 3 p.m. (hopefully with slowly increased tourism post covid, this will change).
Fly From Phnom Penh To Sihanoukville
If you don't have much time to spend in Cambodia, you can consider taking a flight from Phnom Penh to Sihanoukville. This route is served by many airlines, including Cambodia Angkor Air, JC Airlines, and Lanmei Airlines. They all have direct flights, and if you book far enough in advance, you may find this to be a reasonably priced choice. Just keep in mind that not all airlines run every day, so you may have to look at a few before making your ultimate decision.
Even though the flight from Phnom Penh to Sihanoukville is only 50 minutes long and costs around $70 per person, you should consider in time spent travelling to and from the airport. The International Airport is around 12 kilometers distant if you are staying in downtown Phnom Penh. Even while this may not seem like a great distance, there might be a lot of traffic on the roadways. I flew to Phnom Penh Airport during Songkran, when the city was almost deserted, and it just took us 15 to 20 minutes. You may book a cab using the Grab smartphone app, where you can see the price upfront to eliminate the headache of negotiating.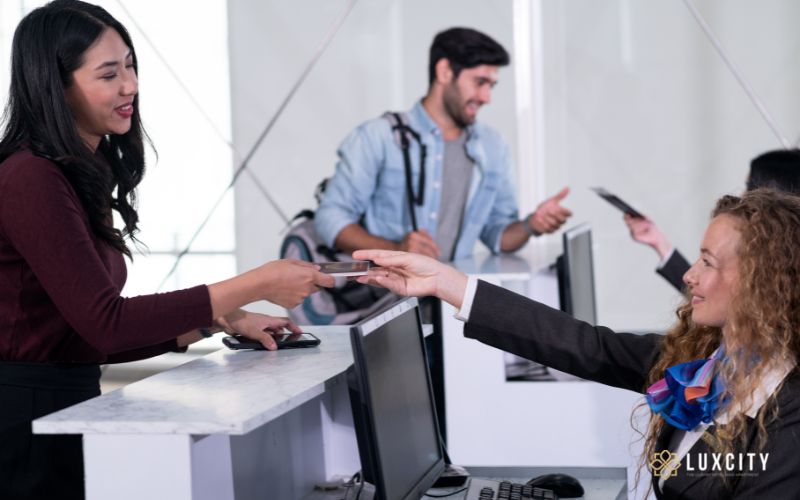 Once reaching Sihnoukville International Airport, there aren't many choices for getting into town or to the ferry terminal, which is around 20 kilometers distant. The most common and only option is to take a cab, which should cost between $20.00 and $30.00. However, keep in mind that the city's roadways are always under construction, and a simple 30-minute journey may suddenly double or treble in duration if you get trapped in traffic.
As a result, while the flight is the shortest way to go from Phnom Penh to Sihanoukville, it isn't always the quickest overall when you consider transport hours to and from the airport.
Sihanoukville is well-known for the numerous beaches and lush islands that surround it. It was once a modest port town, but its beautiful sandy beaches and calm waters have enticed a few investors to build luxury resorts, attracting a large number of tourists to this southern Cambodian city. We wish you will have a memorable trip in Sihanoukville.
If you are interested in visiting Cambodia and other parts of South Asia, be sure to subscribe to Luxcity for further travel ideas.