2023-06-18
Best guesthouse in Koh Rong for Budget-mind traveller in 2023
Nestled in the Gulf of Thailand, Koh Rong is known for its pristine beaches, crystal-clear waters, and breathtaking natural beauty, Koh Rong is a haven for beach lovers, nature enthusiasts, and adventure seekers. And when it comes to finding accommodation, choosing a guesthouse promises a unique and enriching stay that goes beyond the typical tourist experience. In this blog, we will be your guide as we uncover the best guest houses in Koh Rong, ensuring your stay is not only comfortable but also immersed in the authentic essence of this captivating destination.
Learn more: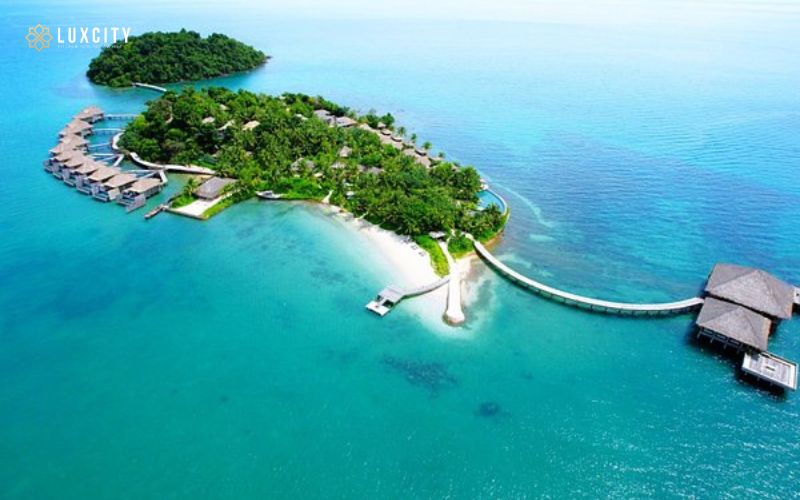 About Koh Rong
Koh Rong is a tropical paradise nestled in the Gulf of Thailand off the southwestern coast of Cambodia. With its strategic location, Koh Rong offers a serene escape from the bustling mainland. The island is situated in the Sihanoukville Province, approximately 25 kilometers (15.5 miles) off the coast, making it easily accessible by boat from Sihanoukville.
Spanning an area of about 78 square kilometres (30 square miles), Koh Rong is the largest island in Cambodia. Its diverse geography ranges from pristine white sandy beaches that stretch along the coastline to lush tropical jungles that cover its interior. Towering palm trees sway in the ocean breeze, providing shade and adding to the island's picturesque beauty.
The surrounding waters of Koh Rong are a paradise for water enthusiasts, with crystal-clear turquoise waters that invite snorkelers and divers to explore vibrant coral reefs teeming with marine life. The island is also home to several hidden gems, including secluded coves and stunning viewpoints, offering breathtaking panoramic vistas of the surrounding sea and verdant landscapes.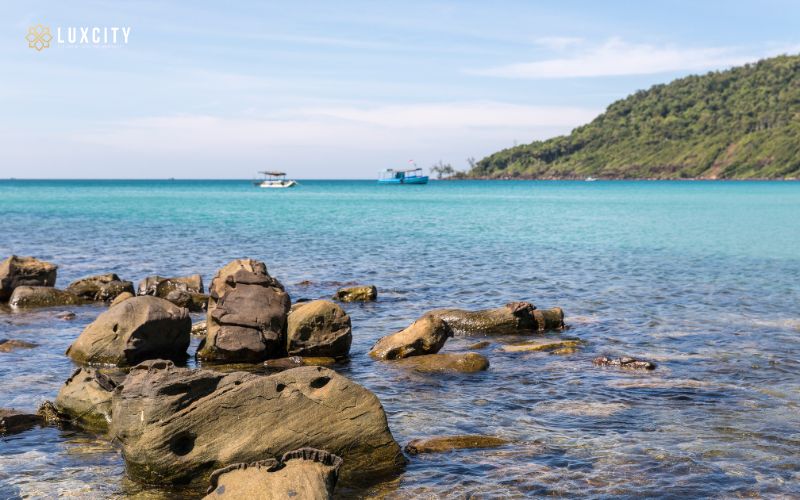 Before you go to Koh Rong…
Uneasy Transportation
Before you go, you should be aware that Koh Rong is actually quite a large island, and because it does not have roads, different parts of the island are not easily accessible. So make sure you know where you are heading before you depart — you may need to take a taxi boat from to Koh Toch pier, or organize a boat from your guesthouse.
Although Koh Rong is the most developed of Cambodia's islands, it still lacks some of the basic amenities you might expect. The trip from the island back to the mainland shore is at least an hour each way, so it's best to be prepared in advance.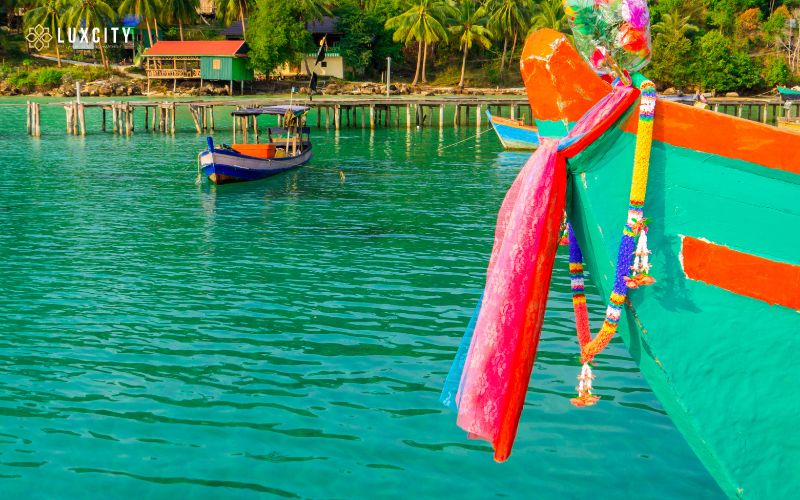 No ATMs
There are no ATMs on the island and no one accepts credit cards. However, some guesthouses are now doing credit-card-for-cash deals at extortionate rates, with fees around 10% or more. It's better to bring enough cash to see you through your trip, and it is likely you will need more than you think!
Recommended purchases before leaving Sihanoukville
Recommended purchases before leaving Sihanoukville include insect repellent, sunblock, cortisone cream (do not underestimate the power of Koh Rong mosquitoes, sand flies, and the occasional bedbug), condoms, shampoo and conditioner, and any medications you might need. If you're mosquito sensitive, bring a mosquito-killing bat, and if you're visiting in the rainy season, a can of bug killer for your bungalow isn't a bad idea. Many of the bungalows are very noisy, so we recommend bringing a pair of earplugs just in case.
Best Guesthouse in Koh Rong For Budget-minded Travellers in 2023
Sunflower Guesthouse
Address: Koh Toch Village, up the lane under the CPP sign, Koh Rong.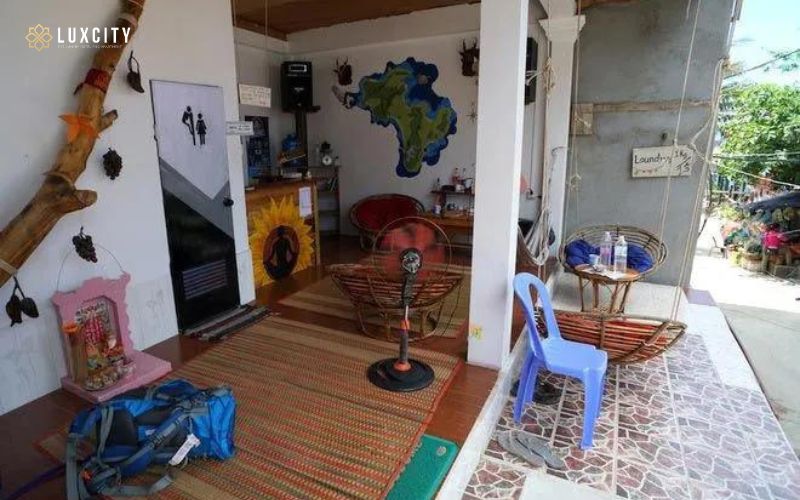 Offering the ideal place to hang out and chill, Sunflower Guesthouse is a friendly spot that has a hostel vibe (but private rooms) in Koh Toch Village. Rooms start at $8 in low season and $20 in high season. With just 14 rooms, Sunflower has the social element of a hostel but the benefit of private rooms.
Happy Elephant Hotel and Bungalows
Address: Koh Toch Village (turn right at Dream Catch Inn), Koh Rong.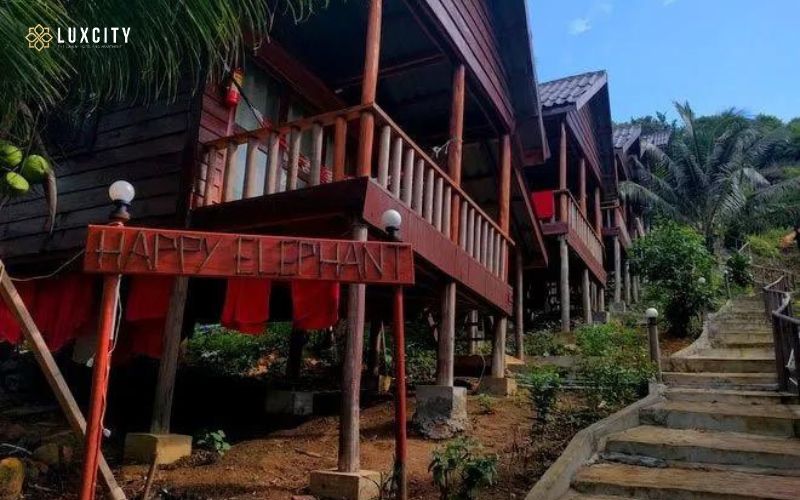 You'll enjoy some of the best views on Koh Rong from Happy Elephant's hillside bungalows, or head to their new hotel. Bungalows start at $20 (up to $70 in high season) and rooms in the hotel go for between $10 and $40. Each of Happy Elephant's seven bungalows has two beds, one a double, the other a semi-double, in other words a glorified single. Each bed has a mosquito net, although there are fewer mosquitoes this far up the hill than down in the Koh Toch trenches.
Koh Rong Boutique Guesthouse
Address: Koh Toch Village (turn right at Dream Catch Inn), Koh Rong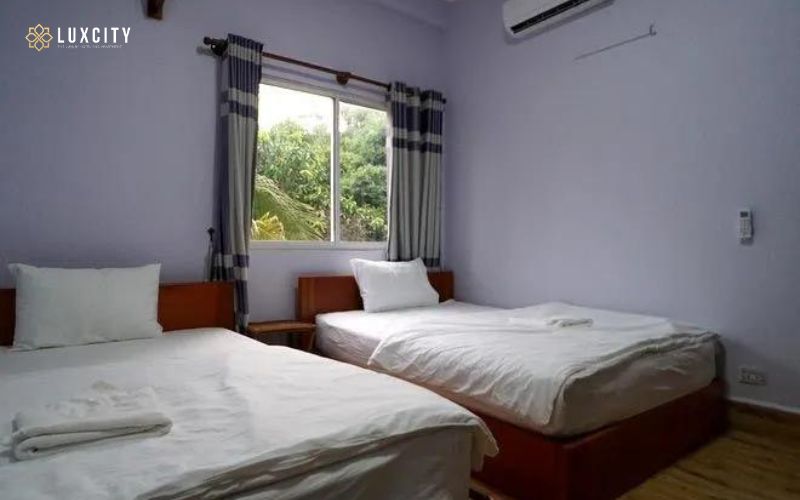 This new-built hotel with air-conditioning located in the heart of Koh Toch Village is excellent value and one of the nicer choices on Koh Rong. Rooms range between $30 and $50. This new-built hotel located in the heart of Koh Toch is excellent value and distinctly more comfortable than the rest of the village offerings. With 39 almost-identical rooms in a modern apartment-block style, Koh Rong Boutique Guest House is more hotel than guesthouse, but the experience they offer is one that many guests will crave after a few nights in the village proper.
TyTy Family Guesthouse
Address: Koh Toch Village, Koh Rong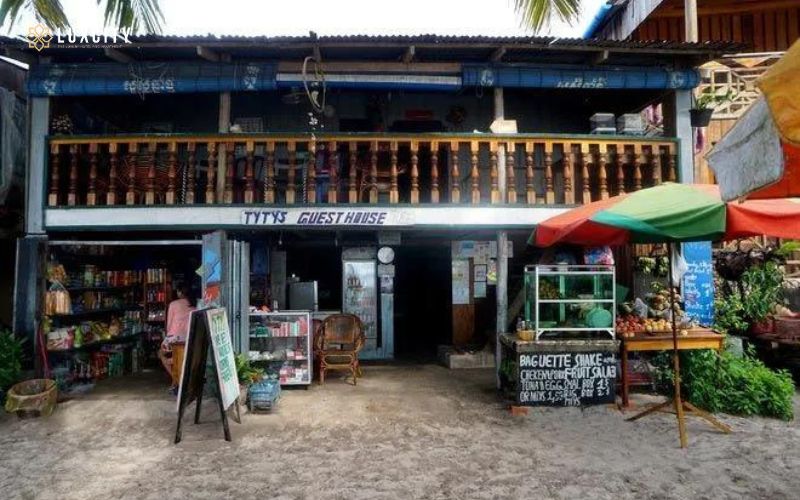 Located in the village just off the first pier and run by the White Rose's proprietor's extended family, TyTy offers a more Cambodian experience. The few times we have visited there weren't any English speakers around, but some friendly villagers were happy to help translate. Rooms are on the upper floor of a small family-run shop selling fruit, vegetables, and more tourist-oriented sundries. The ten wooden rooms are outfitted with either one or two double beds, each with a fan and mosquito net, and all rooms have access to a shared bathroom. There's also a small four-bed mixed dorm with bunk beds for $4 a night. Rooms are simple and unadorned.
Para Guesthouse
Address: Koh Toch Village, behind Bong's, just after Dragon's Den, Koh Rong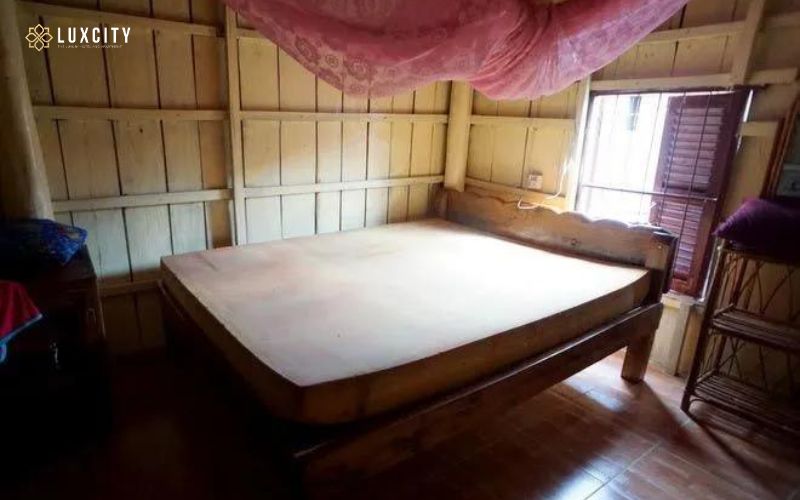 Para is a super-cheap locally owned guesthouse that offers an authentic village experience. Private rooms with shared bathrooms start at $8. If you're looking for the most village of all of Koh Toch's village guesthouses, Para is definitely the one. Para is off the beach and sandwiched between villagers' homes. It is essentially a Cambodian wooden house that rents simple rooms to foreigners.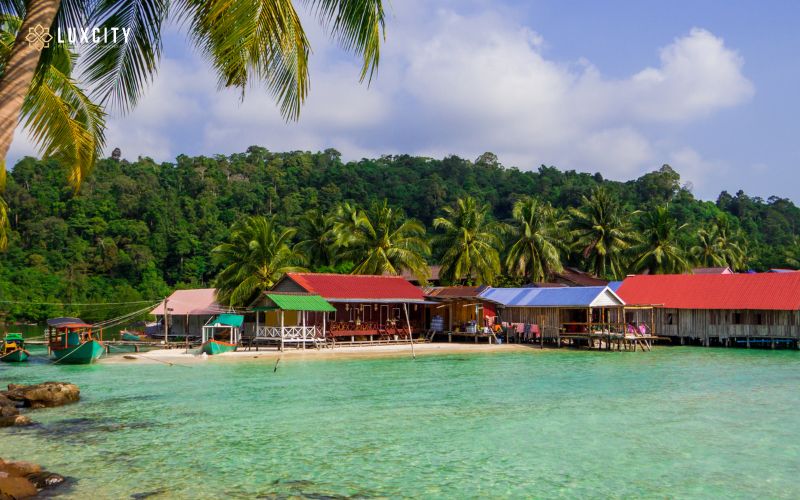 Koh Rong is a mesmerizing tropical island that offers a plethora of activities and natural wonders to explore. To make the most of your stay on the island, consider choosing one of the carefully selected guesthouses in Koh Rong. These accommodations not only provide comfortable and convenient stays but also offer an opportunity to immerse yourself in the island's unique atmosphere. To learn more about travel tips and make the most of your journey to Cambodia, read more in our blog for an in-depth exploration of this wonderful country.