2022-12-07
Most relaxing places in Phnom Penh to escape the bustling city
It always comes to mind that Phnom Penh is a vibrant, fascinating, and bustling city, with visitors flocking to top-rated attractions. However, you may overlook that Phnom Penh is also endowed with natural beauty and other amenities that contribute to its unique tranquillity. If you're looking for a place to unwind on weekends and it feels too far to travel to the provinces or too familiar to hang out in Phnom Penh, why not visit these most relaxing places located within or just outside of Phnom Penh that will transport you to a completely different vibe? Scroll down now!
Learn more: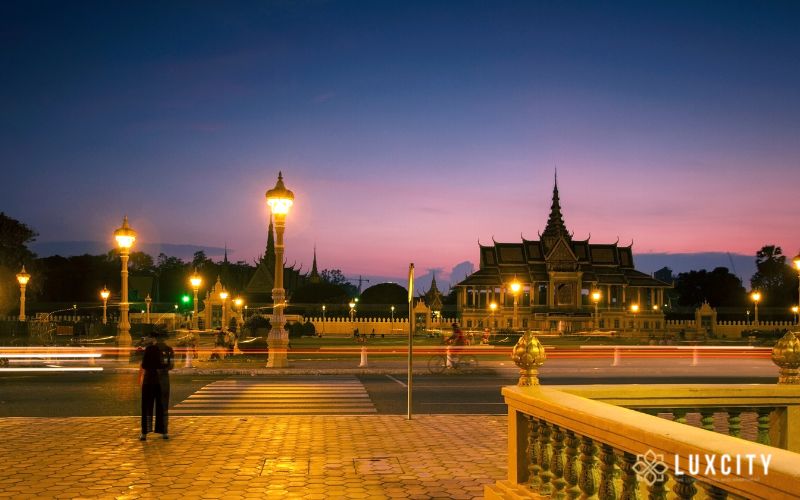 Take a ferry across Tonle Sap Lake
This is Southeast Asia's largest freshwater lake, stretching for 250 kilometers. Because of its vibrant ecosystem, Tonle Sap Lake is an important commercial resource, providing more than half of Cambodia's fish consumption. The Tonle Sap River connects Phnom Penh to the lake; there is a six-hour passenger ferry from Phnom Penh to Siem Reap that travels up the Tonle Sap River, stopping at Kampong Chhnang, and then crossing the lake. Visit the lake to learn about the way of life of the locals: admire the floating villages, the towering stilted houses, the sprawling fish traps, and the fishermen busy with the catch of the day.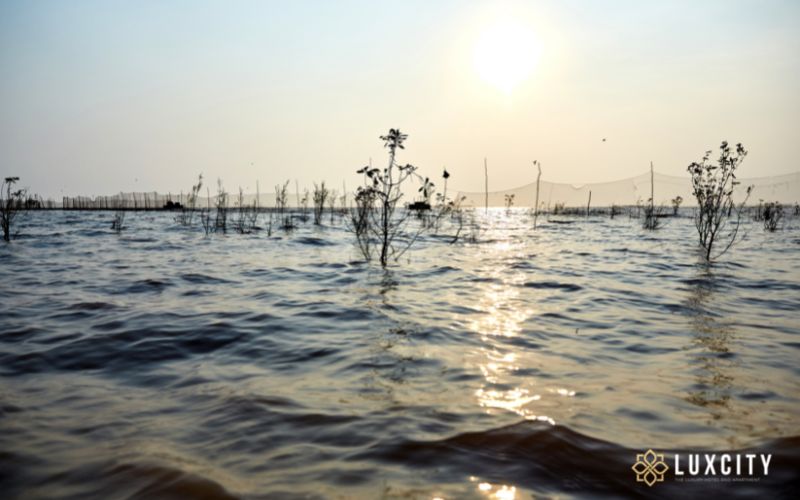 Eat at Leisure Lake
Leisure Lake offers refreshing outdoor seating with a view of the lake, making it look even more beautiful. Food and drinks are served. Viewing the lake and greeneries produces natural breezes that wash your stress away.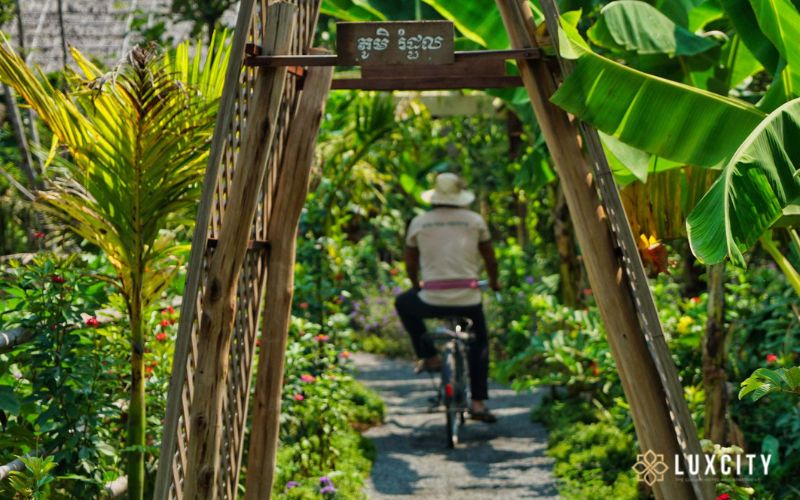 Take a Mekong River cruise
The Mekong River is the longest river in Southeast Asia and the seventh longest in Asia, stretching 4,350 kilometres through Laos, Cambodia, and Vietnam. In Phnom Penh, various tour operators offer a variety of Mekong River cruise tours, ranging from lunch cruises and exploratory cruises to sunset cruises and dinner cruises.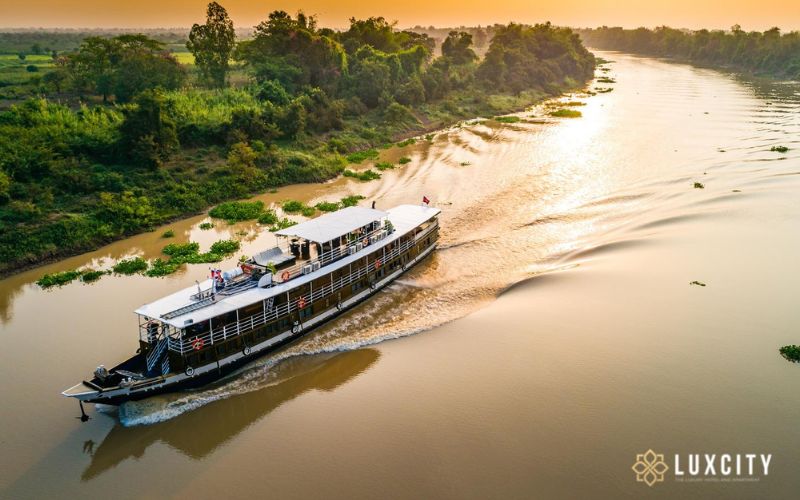 Visit Romdoul Village
At Romdoul Village, many variations of Cambodian food are served for breakfast and lunchtime in a beautifully decorated ambience. With trees, flowers, and touches of random decors, this place feels like a garden, with more facilities like meeting rooms, meditation sessions, and so on.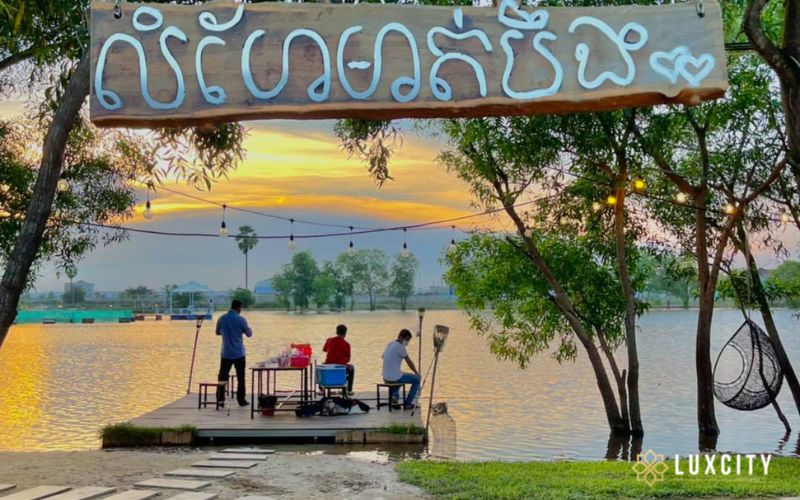 Experience Cambodian Living Arts
Experience Cambodian Living Arts (ECLA) is a project of Cambodian Living Arts, a non-profit organisation that has been supporting Cambodia's arts sector for the past 20 years. ECLA now aims to provide artists and others in the cultural sector with the resources and training they need to tell contemporary Cambodian stories.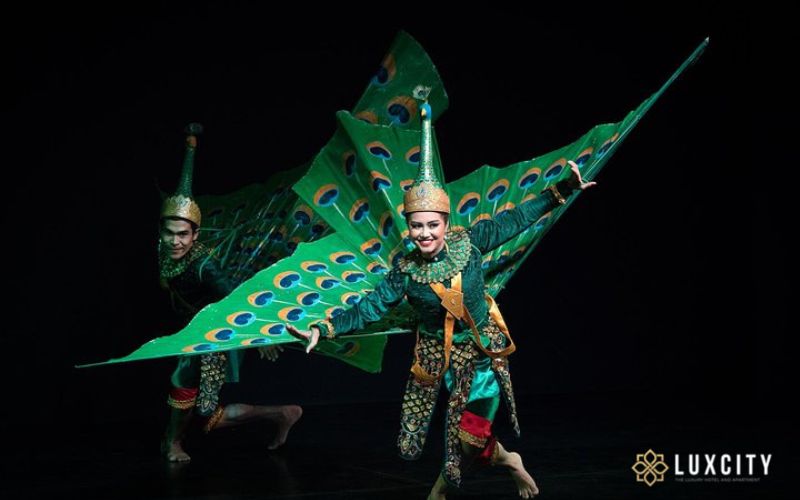 Take a step back in time at Silk Island
Koh Dach, also known as Silk Island, is a wonderful escape from the frenetic pace of the capital. The quiet island provides an insight into rural Cambodian life and is easily accessible via a 45-minute tuk-tuk ride to the Japanese Bridge followed by a quick ferry ride. You can learn about Cambodia's silk weaving history at the country's main silk weaving centre (just 1km from the ferry terminal), where weavers work their magic on traditional wooden looms.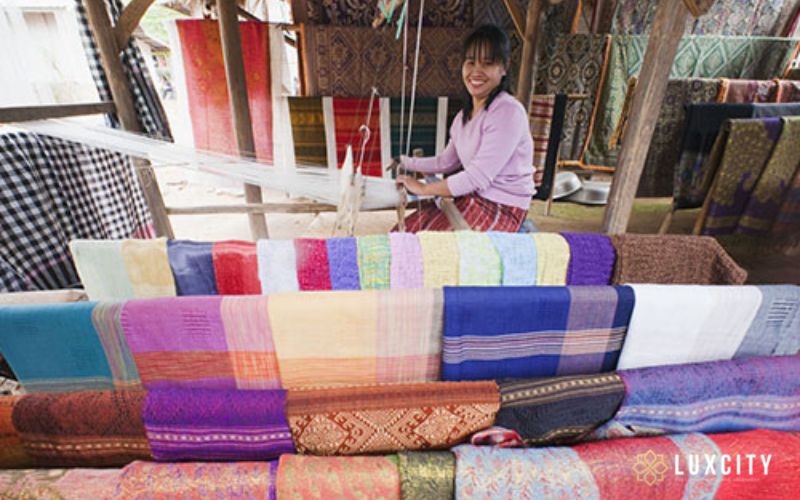 Unwind at Sora Rooftop Bar
Unwind high above the city and take in spectacular views at one of the best sky bars Phnom Penh has to offer, perched on a cantilevered terrace. Located on level 37, Sora is a high-energy bar and lounge where guests can feel the buzz of the dynamic city below. Sora features soft seating groups, high tables, and a bar, all complemented with attentive yet discreet service. This is a sophisticated setting to admire the cityscape at night or to people's watch. Whether for a relaxing evening after work with friends and colleagues or a first-date venue, Sora is a must-visit in the heart of Phnom Penh. The relaxed, urbane atmosphere, coupled with unbeatable views of the city, ensures the sky bar is the most sought-after nightspot by the city's sophisticated.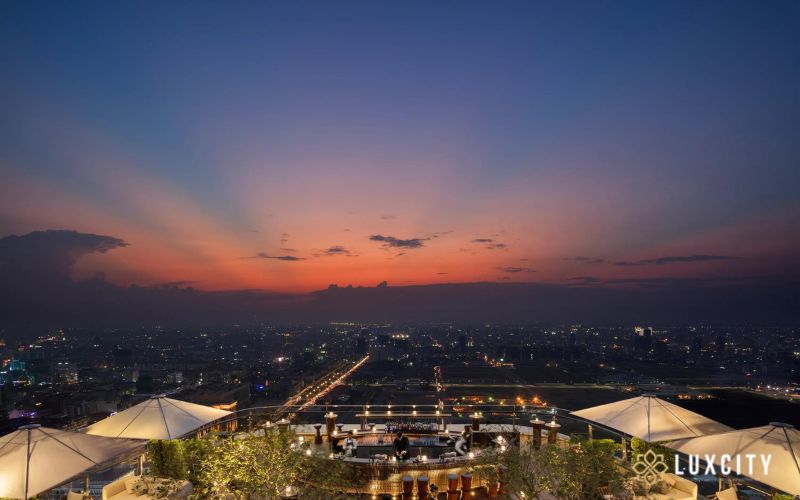 If you are looking for places to relax in Phnom Penh, the list above includes various options, ranging from places a little further away from the city centre to spa services and meditation right in the city's heart. Last but not least, did you know that a staycation is one of the most relaxing and best retreat types to help you escape the hustle and bustle of everyday life? Treat yourself to a staycation with Luxcity; from fully-served service to spa and wellness activities, we can pamper you in a relaxing environment. We don't know what will define relaxation if this doesn't!