2023-04-26
Top 7 most expensive hotels in Cambodia dive into the World of Opulence [2023]
It is commonly known that money can't buy happiness, but we believe that a lavish stay in one of these top-notch hotels can bring you closer to it. Imagine waking up to stunning views, enjoying world-class amenities, and being treated like royalty by the staff - it's the ultimate getaway for those seeking luxury. So, sit back, relax, and dive into the world of opulence and extravagance with the list of the 7 most expensive hotels in Cambodia in 2023!
Recommend Reading: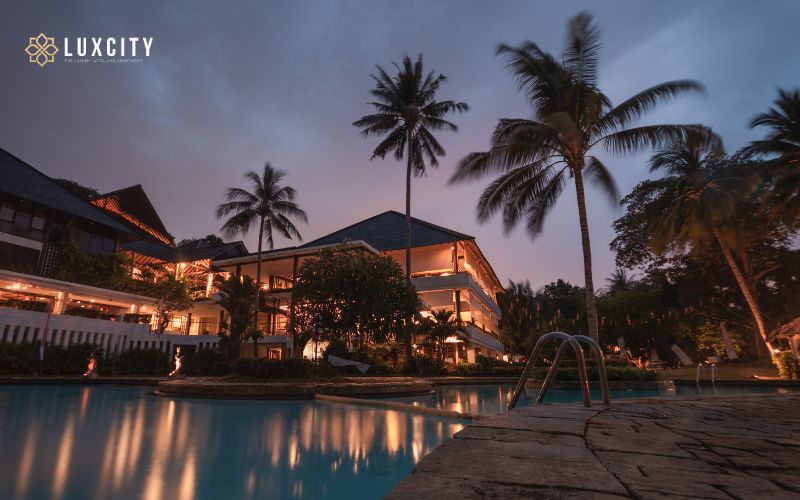 Shinta Mani Wild
Address: Prey Praseth Village, Ou Bak Rothed Commune, Sihanouk Ville, Kampong Seila, Cambodia.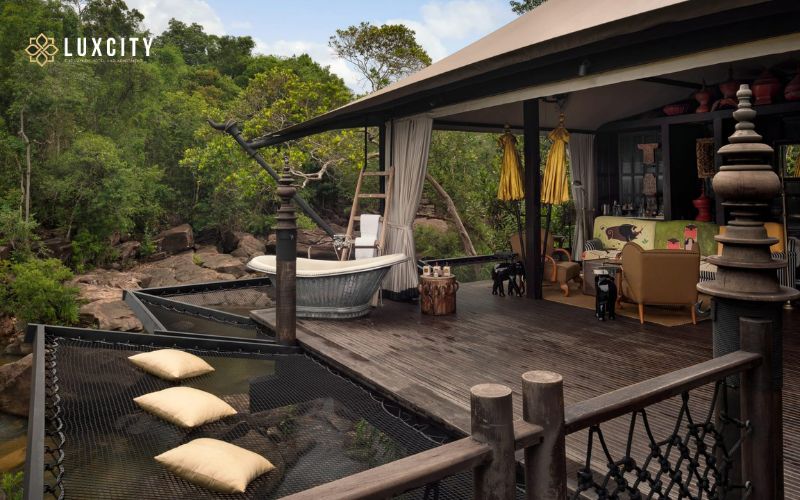 Created by famous resort designer Bill Bensley, Shinta Mani Wild is a radical new 'glamping' hotel concept in Cambodia, combining world-class hospitality and conservation. The property is located in an unprotected wildlife corridor connecting the Bokor National Park with Kirirom National Park and aims to protect this 350 hectares of the river valley from poaching, mining, and logging. Fifteen custom-designed tents are perched over swift-moving waters and waterfalls, providing a view and experience unlike any other resort in Asia. Each tent is meticulously designed to invoke the feeling of what it would have been like to be on a luxury safari in the jungles of Cambodia with Jacky O.
Rosewood Phnom Penh
Address: No. 3, Preah Monivong Boulevard (Street 93), Sangkat Wat Phnom, Khan Daun Penh, Phnom Penh, Cambodia.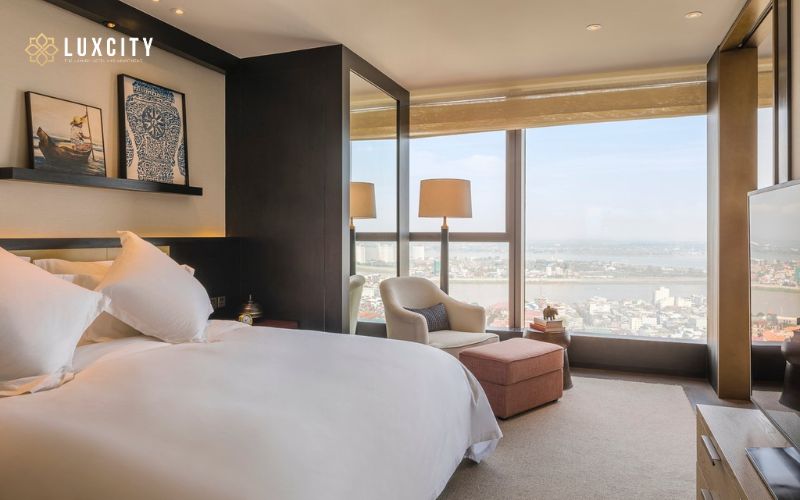 Rosewood Phnom Penh occupies the top 14 floors of Vattanac Capital Tower One in the heart of the Central Business District, providing an ultra-luxury hotel experience in the exotic capital of the Kingdom of Cambodia. Soaring 188 m (617 ft) into the sky, the iconic building takes the form of a rising dragon oriented toward the east, offering unobstructed panoramic views of the city, including the fabled Mekong River. The hotel features 175 rooms and suites, which rank amongst the largest hotel guest rooms in Phnom Penh. Dining options include a 120-seat bistro, a 60-seat lobby lounge, two specialty restaurants, and a spectacular sky bar on a cantilevered terrace.
Raffles Hotel Le Royal
Address: 92 Rukhak Vithei Daun Penh, Sangkat Wat Phnom, Khan Daun Penh, Phnom Penh, Cambodia.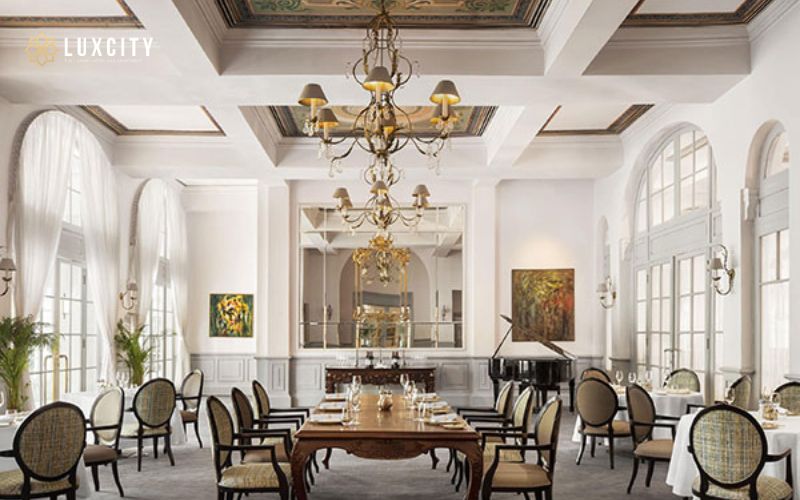 Raffles Hotel Le Royal has been the premier luxury hotel in Cambodia's capital city since opening in 1929. A restoration project has returned the hotel to its original colonial grandeur with five luxurious restaurants and bars on-site. Besides serving the Jacqueline Kennedy menu, Restaurant Le Royal offers Royal Khmer cuisine with menus crafted by the Royal Palace. The Elephant Bar has welcomed many legendary visitors; its signature Femme Fatale cocktail was created to mark Jacqueline Kennedy's 1967 visit to Cambodia. Two swimming pools, set in lush, tropical gardens, provide welcome respite after a day spent exploring this vibrant city.
Alila Villas Koh Russey
Address: Bamboo Island, Preah Sihanouk, Cambodia.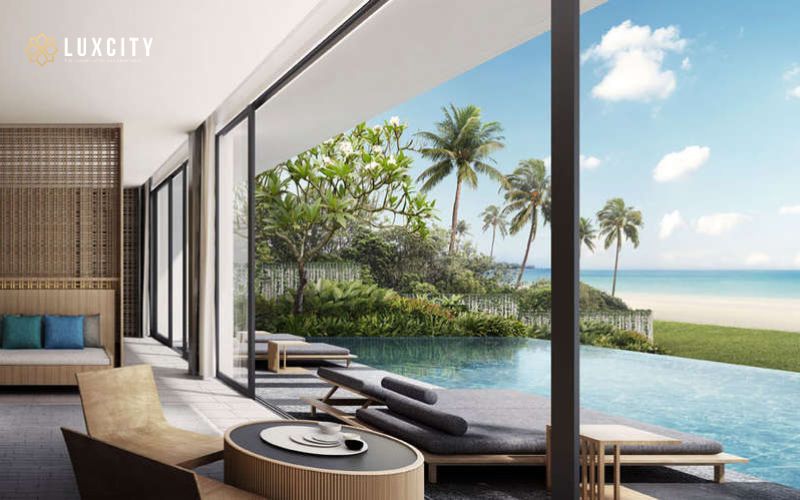 Sublime natural beauty abounds on the enchanting island of Koh Russey, which is part of Cambodia's Koh Rong Archipelago. This private island resort is a tropical jewel blessed with stunning coastlines, dramatic headlands, powder-sand beaches, and tropical forests, framed by the emerald waters of the gulf and the azure sky. Designed in harmony with these spectacular surroundings, Alila Villas Koh Russey is an ecological escape infused with Khmer culture and charm, where privacy, nature, and local hospitality take center stage. The property offers 62 ultra-modern and spacious rooms & villas, a stylish spa, two excellent restaurants, and wide array of activities and excursions.
Six Senses Krabey Island
Address: Koh Krabey Island, Ream Commune, 18000, Cambodia.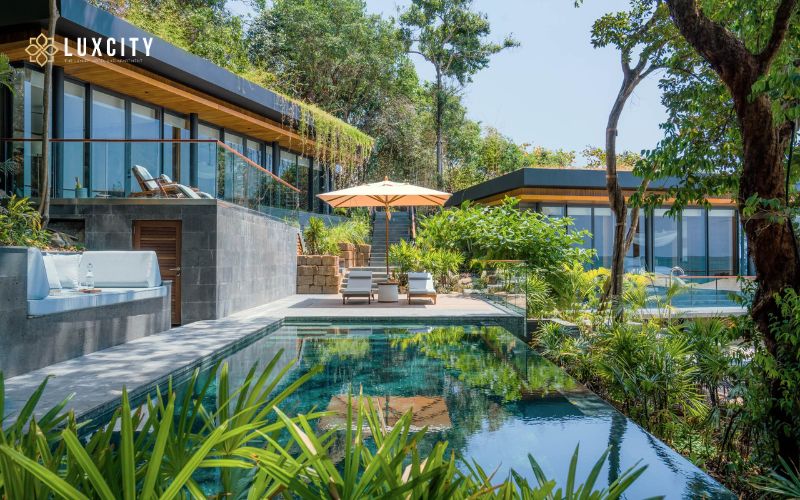 Enjoying a private setting on a tiny Cambodian island, Six Senses Krabey Island comprises 40 free-standing pool villas that blend into the lush canopy of trees. The private island is located 3 miles (5 kilometers) off Ream National Park in the Gulf of Thailand in southern Cambodia; remote enough yet not cut off from a country offering abundant culture and history. There are two restaurants, with snacks, refreshments, and light meals presented poolside plus a deli complete with ice cream parlor. Six Senses Spa Krabey Island offers several ancient Cambodian healing traditions and multi-day rejuvenation journeys, Six Senses integrated wellness, detox, yoga, and workshops.
Zannier Hotels Phum Baitang
Address: Neelka Way Sangkat, Krong Siem Reap 17252, Cambodia.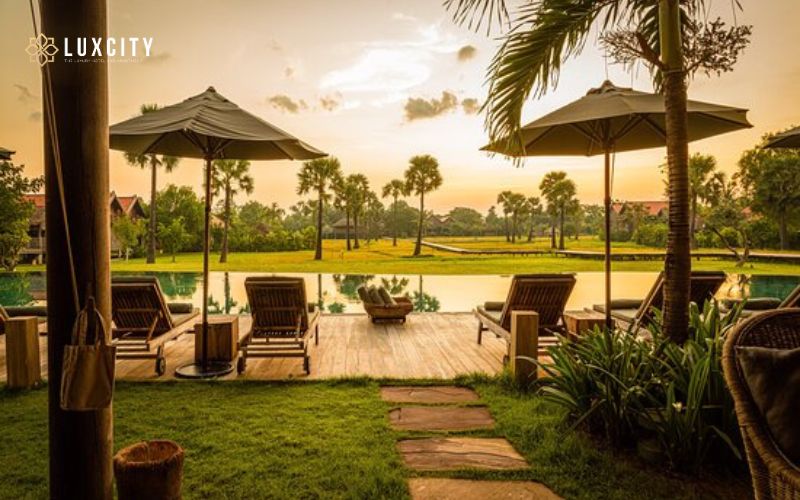 Zannier Hotels Phum Baitang − also called 'the green village' − is the best 5-star luxury hotel near Siem Reap and one of Cambodia's premier resort destinations. Set within 8 acres of lush gardens, lemon-grass meadows, and rice paddies, this elegant retreat is a gateway to the Angkor World Heritage Site and numerous natural and cultural wonders. The property is home to 45 magnificent private villas made to resemble traditional Cambodian houses in plantations. The hotel also has two gourmet restaurants, a fabulous swimming pool, cigar & cocktail lounge, and an indulgent spa. Phum Baitang is managed by Zannier Hotels, one of my favorite boutique hotel brands.
Recommend Reading: Best luxury 5-star hotels in Cambodia [2023 Updated]
Belmond La Résidence d'Angkor
Address: River Rd, Krong Siem Reap 93101, Cambodia.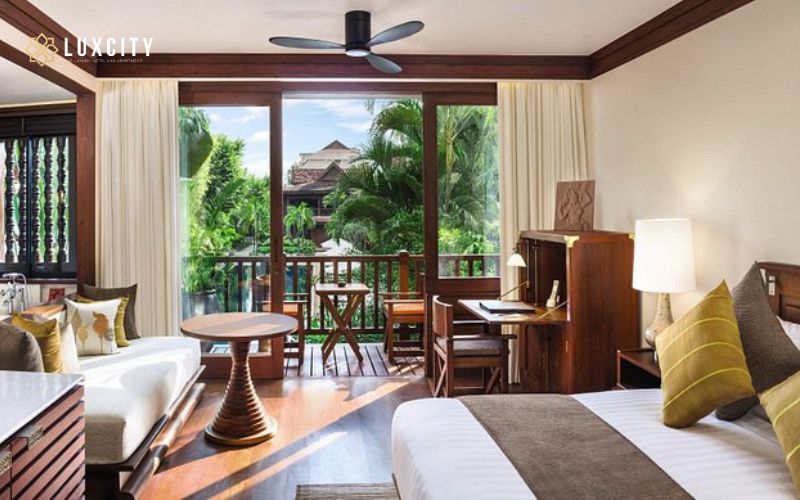 An intimate Khmer-style hotel, Belmond La Résidence d'Angkor sits by the tree-shaded river at the heart of Siem Reap and was one of the first luxury hotels to open in town. It is ideally located for Angkor Wat and the great Tonle Sap Lake. The town's colorful craft markets and lively cafes are a short walk away. The hotel lies in a tropical garden that encloses a swimming pool and lotus ponds to create a tranquil retreat. Traditionally-designed suites spread out among lush flora. Each suite features wooden fixtures in the typical Khmer style and many suites also have terraces with views onto the gardens. The Kong Kea Spa, the country's most spacious of its kind, offers total peace and relaxation.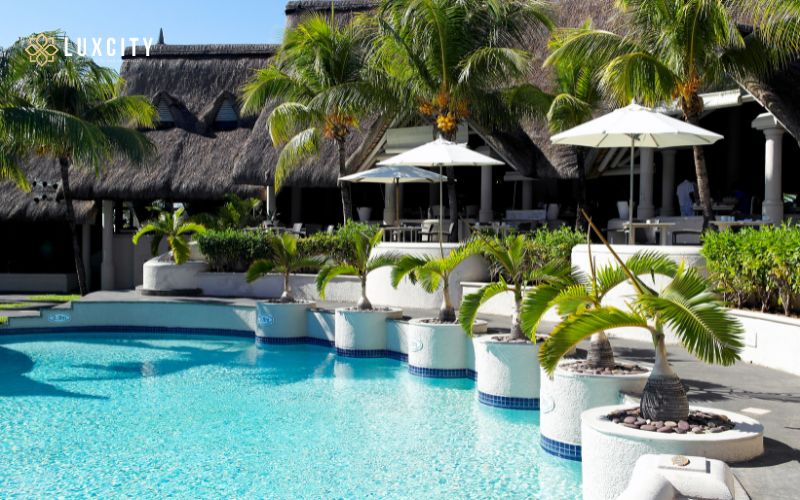 Indulge in a world of opulence and extravagance at the most expensive hotels in Cambodia, where luxury knows no bounds. Beyond just a mere accommodation, these 7 most expensive hotels in Cambodia are an experience where the finest amenities, services, and experiences await you. So why not add a touch of glamour to your next vacation and discover the luxury side of Cambodia? For more about other exciting travel tips, I invite you to read my blog gathered from my own and local experience!