2022-12-29
Bus from Phnom Penh to Ratanariki [Your Ultimate Guide]
Ratanakiri is a Cambodian province in the country's far northeast. It is bounded to the south by the province of Mondulkiri, to the west by the province of Stung Treng, and the north and east by the countries of Laos and Vietnam. It is home to incredible wildlife, and if you are looking for something thrilling and getting closer to nature outside of the temple and bustle vibes of Phnom Penh centre, taking a bus to Râtnakiri is a must. We will show you everything you need to know about the bus from Phnom Penh to Ratanariki, including the price, how to book, where to book, and more!
Learn more: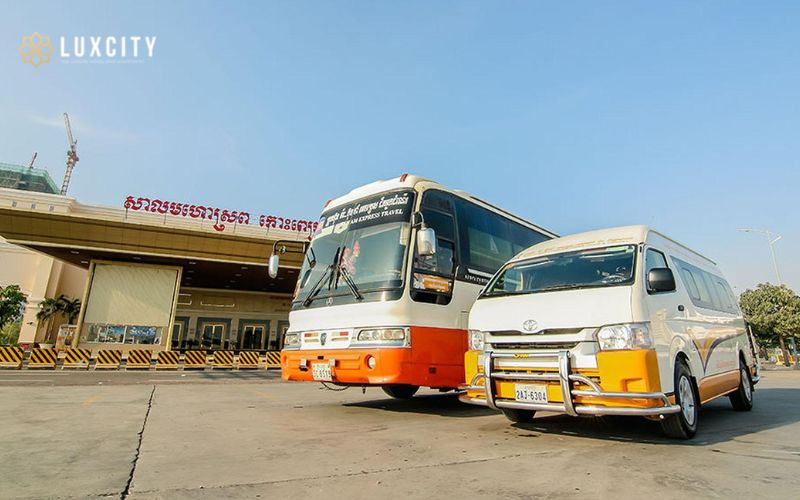 How to Take a Bus from Phnom Penh to Ratanakiri?
Travelling by bus between Phnom Penh and Ratanakiri is convenient and cost-effective, with 4 daily departures on average.
The following companies serve the route: Kaila Angkor and Virak Buntham Express.
Virak Buntham Express
Founded in 2004, Virak Buntham Express Tour & Travel is Cambodia's fastest-growing passenger transport bus company. They offer a fleet of luxury vehicles to major destinations in Cambodia and cross-border journeys to Vietnam and Thailand. They have an excellent reputation among international travellers as a company with high standards of safety and comfort.
Kaila Angkor
Buses are the most affordable means of transport with a large number of terminals across the country and convenient timetables to help you plan your trip. Buses are a convenient option for those who travel on a shoestring budget and those who do not want to compromise on comfort. Kaila Angkor offers bus service with an online reservation available. Before booking your ticket, read other travellers' reviews to choose the best option.
You can book the ticket and check for detailed agenda via the ticket websites: Camboticket, Bookaway, Bookmebus.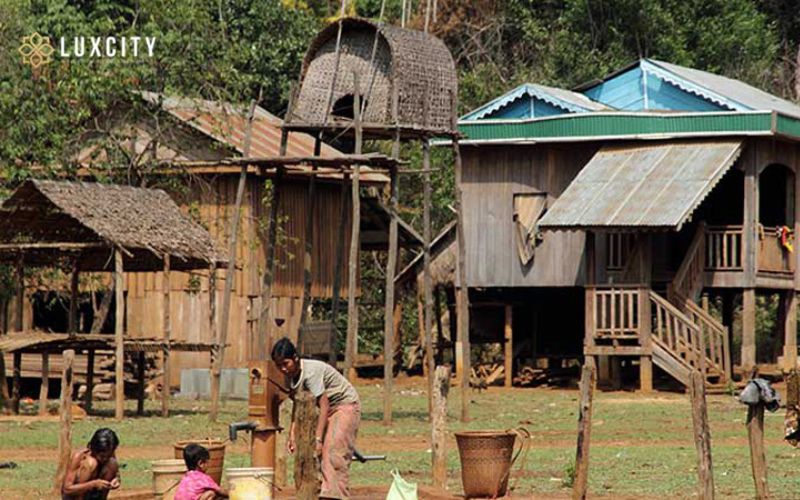 How long does it take to travel by bus from Phnom Penh to Ratanakiri?
Buses from Phnom Penh to Ratanakiri typically take between 7h 30m to 9h. Please remember that the travel time is only for your convenience and may vary depending on traffic and weather conditions. Expect long delays if you travel during major national holidays.
Virak Buntham Express offers the fastest service. Kaila Angkor buses usually take the longest time to complete the journey.
How much does taking the bus from Phnom Penh to Ratanakiri cost?
Bus travel between Phnom Penh and Ratanakiri is a cost-effective option. Kaila Angkor has the cheapest ticket, which costs about 11 USD. On average, a Virak Buntham Express ticket costs 15 USD.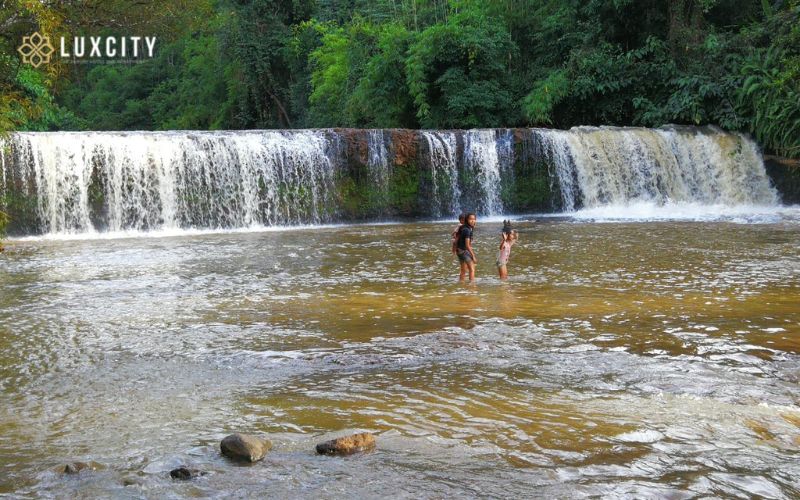 Essentials for Bus Travel
It is strongly advised to book your bus tickets in advance if you intend to travel during peak season, weekends, or national holidays.
Bus tickets marked VIP, 1st, Gold, and so on are more expensive, but they provide a higher level of comfort and frequently include wide soft reclining seats, water, and snacks or lunch.
Although not all buses have onboard toilets, all operators schedule a bathroom and/or a lunch stop for all trips lasting more than three hours.
If you take an air-conditioned bus, bring layers because air conditioning on buses is often excessive.
Earplugs and a sleeping mask are recommended to avoid being disturbed by overhead lights that are turned on during stops and an overly loud on-board entertainment system.
It should be noted that if the bus needs to be refuelled en route, passengers will be asked to disembark.
Arrive at the bus station 20-30 minutes before departure to allow time to locate the departure platform.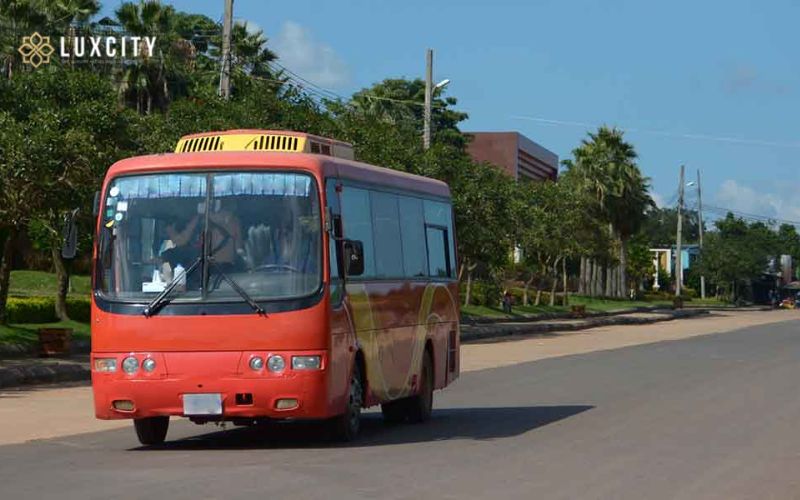 What to Do in Ratanakiri
There are numerous activities available once you arrive in Ratanakiri by bus. Banlung, the province's capital, is a convenient starting point for day trips to the rural area's lush forests, waterfalls, and lakes. There are a few hotels and lodges in the capital, including the relaxing Ratanakiri Paradise Hotel & Spa, Green Plateau Lodge, and Terres Rouges Lodge. You can take a trip out from Banlung to explore the Virachey National Park and take a tour offered by the Ministry of Environment. Forests, savannahs, and a variety of species, such as elephants, large cats, gibbons, and other mammals, can be found in this park. For an authentic experience in the park, book an overnight homestay in Yorn village and learn about the indigenous people who live in the northeast province.
The beautiful Lake Yeak Laom, also known as Cambodia's famous "Crater Lake," is located just a few kilometres from Banlung. As the name implies, the magnificent lake occupies a 4,000-year-old volcanic crater and is nearly perfectly round, filled with crystal-clear water. Lush trees and various exotic birds surround it, and the lake temperature is ideal for swimming. A visit to the lake is the ideal afternoon excursion, with a small fee of 6,000 riel (roughly $1.50) and bungalows for food and beer available throughout the area.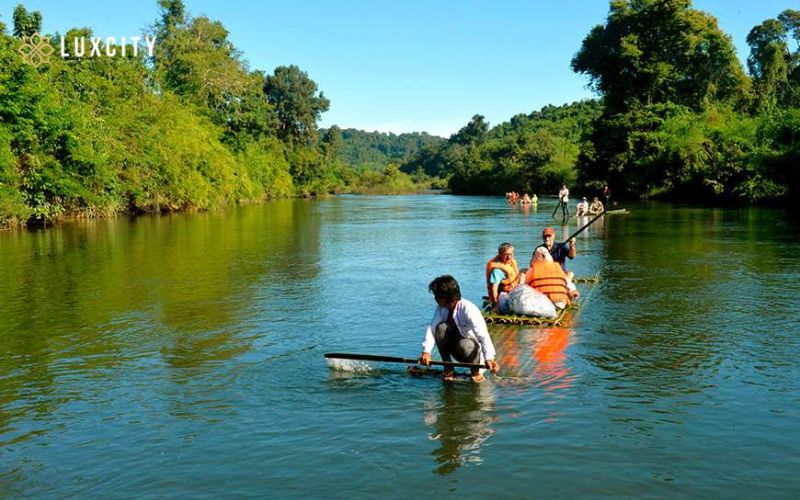 Visiting Ratanakiri, you will discover a distinct culture, traditions, foods, and ways of life distinctive to the indigenous people. Though it is not the quickest mode of transportation, it is possible to go from Phnom Penh to Ratanakiri by bus. It is the most convenient and cost-effective alternative. And above is all you need to know about booking a bus ticket from Phnom Penh to Ratanariki. Have a fantastic day travelling there! Check out our travel guide compiled by Khmer locals for more activities in Cambodia!