2022-10-03
Top 5 Pet-friendly hotels in Phnom Penh for your stress-free vacation
Going on vacation might be difficult for pet owners if you have to leave your pets behind. Fortunately, many hotel companies are not only pet-friendly these days; many of them almost roll out the red carpet for our four-legged friends. However, a trip with your pet will be more pleasurable and memorable if you plan ahead of time. On top of that, finding a pet-friendly hotel is one of your best options. So, what are some recommendations for making sure your pet is welcomed wherever you go? And where can you find pet-friendly hotels in Phnom Penh to pamper your furry companion? Let's get started!
Learn more:
Top 5 Pet-Friendly Hotels in Phnom Penh With Over-the-top Amenities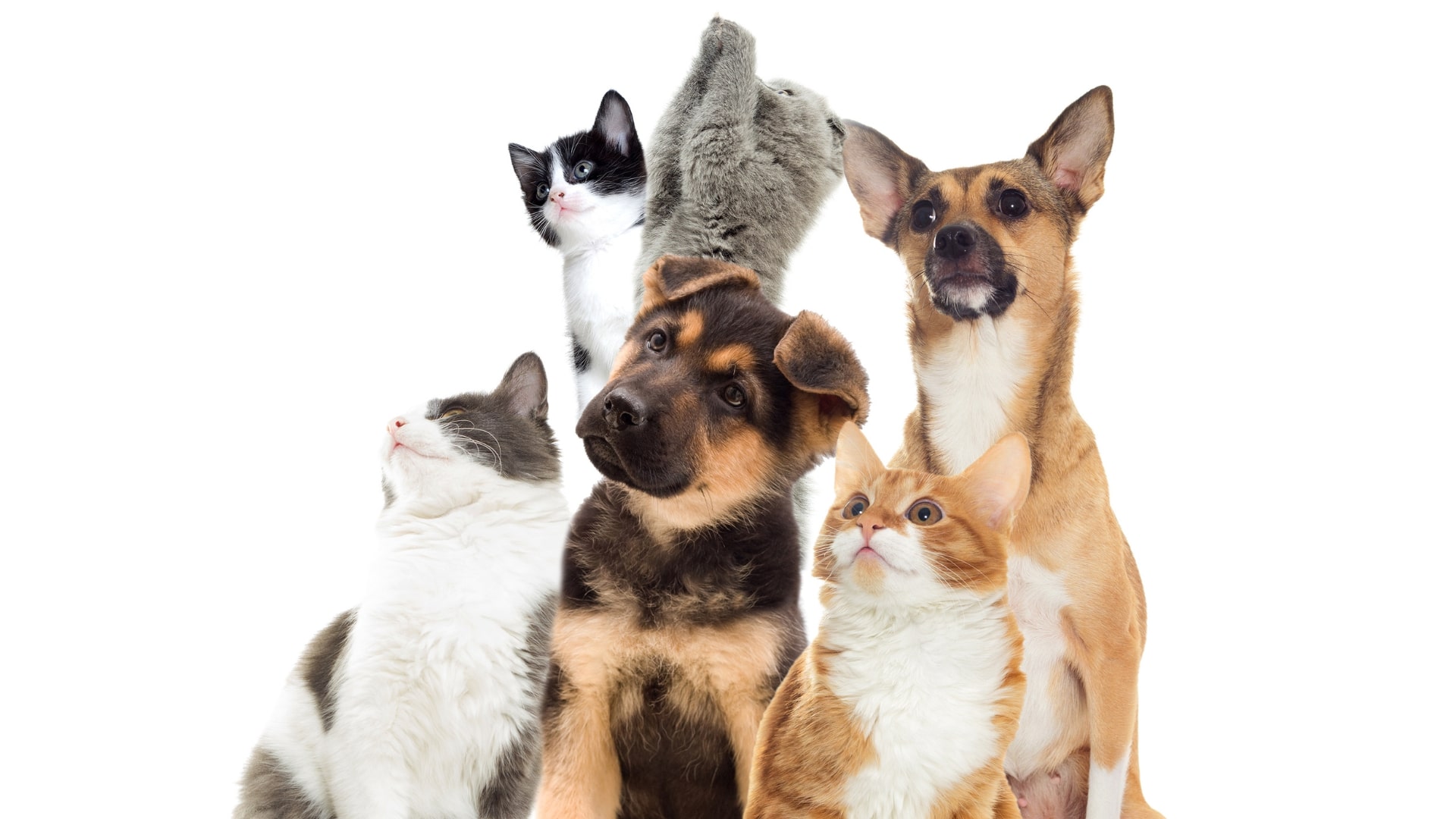 Indochine 2
At this Daun Penh hotel, you'll be within a 5-minute walk of Riverside and Old Market. Kandal Market and Phnom Penh Night Market are also within half a mile (1 km). Indochine 2 offers 35 air-conditioned accommodations with safes and complimentary bottled water. Premium cable television is provided. Bathrooms include showers and complimentary toiletries. This Phnom Penh hotel provides complimentary wireless Internet access. Business-friendly amenities include desks and phones. In-room massages and hair dryers can be requested. Housekeeping is provided daily. For pet policies, pets are welcome and stay free, but only dogs are allowed, with a maximum of 1 per room. You can request a pet-friendly room by reaching out to the property at the number on the booking confirmation
Samsara Villa
Your stay at this Chamkar Mon hotel places you within 2 miles (3 km) of AEON Mall and Tuol Sleng Genocide Museum. Tuol Tom Pong Market and Wat Lang Ka are also within 2 miles (3 km). Samsara Villa offers 20 accommodations with laptop-compatible safes and complimentary bottled water. Beds feature premium bedding. 21-inch flat-screen televisions come with cable channels. Bathrooms include showers and hair dryers. This Phnom Penh hotel provides complimentary wireless Internet access. Business-friendly amenities include desks and phones. Housekeeping is offered daily, and irons/ironing boards can be requested. Pets are welcome for a fee.
La Belle Residence
Located in the centre of Phnom Penh, this stay places you within 2 miles (3 km) of Sovanna Shopping Center and Tuol Tom Pong Market. Tuol Sleng Genocide Museum and City Mall are also within 2 miles (3 km). La Belle Residence offers 20 air-conditioned accommodations with minibars and safes. Rooms open to balconies. These individually furnished accommodations include desks. Accommodations at this 3-star aparthotel have kitchenettes with full-sized refrigerators/freezers, stovetops, microwaves, and separate dining areas. Bathrooms include showers with hydromassage showerheads and complimentary toiletries.
Pets are welcome and stay free but in certain rooms only. You can request a pet-friendly room by reaching out to the property at the number on the booking confirmation.
White Mansion
Located in Phnom Penh City Centre, White Mansion is a leisurely stroll from popular sights such as the Independence Monument and the National Museum of Cambodia. This 33-room, 4-star hotel welcomes guests with conveniences like an outdoor pool, free in-room WiFi, and a 24-hour business centre. Airport transportation is made easy with an airport shuttle (available 24 hours) for USD 14 per vehicle one-way. Front-desk staff can assist with dry cleaning/laundry, luggage storage, and concierge services. Other amenities at this family-friendly hotel include express check-out, a terrace, and a porter/bellhop. This property welcomes pets for free, up to 1 per room.
Sovanphum Guesthouse
Located in Daun Penh, Sovanphum Guesthouse is next to Riverside and Wat Ounalom. This 8-room, 3-star guesthouse has a restaurant and a bar/lounge, along with free in-room WiFi. At Sovanphum Guesthouse, guests have access to free WiFi in public areas, a terrace, and laundry facilities. Front-desk staff can answer questions 24/7 and assist with luggage storage, tours or tickets, and securing valuables. This property welcomes pets for free, up to 1 per room, but they have restrictions apply. For more information, guests can reach out to the property at the number on the booking confirmation.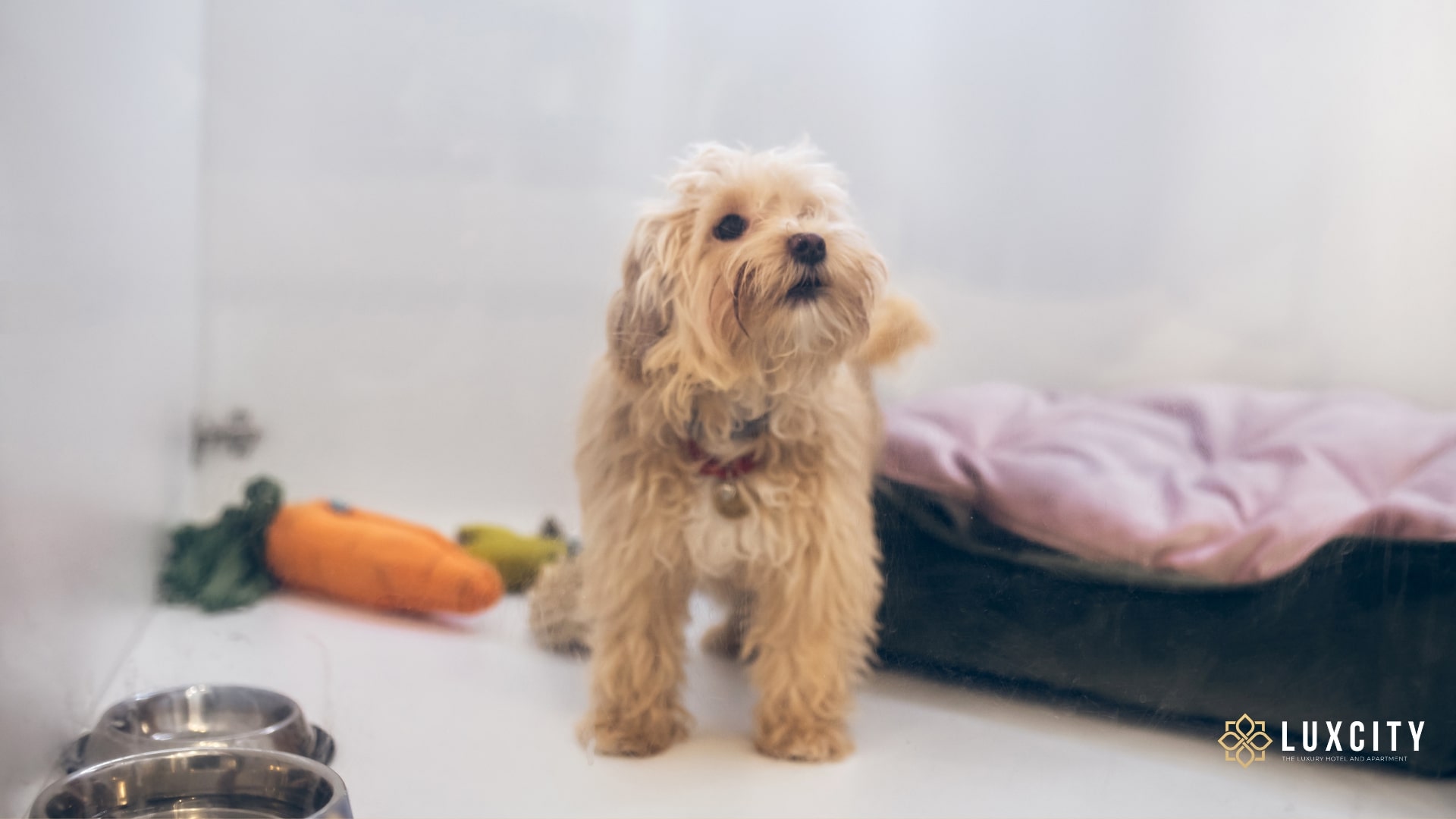 What Does It Mean When a Hotel Says They Are Pet-Friendly? (And what doesn't)
A pet-friendly hotel is one that provides a variety of features to accommodate pet owners. It lets certain animals on the property under certain restrictions. However, there are some notes you should keep in mind:
Many pet-friendly hotels charge an extra fee. This is sometimes a flat per-stay price, and other times it is based on the number of pets or the number of nights stayed.
Not all pet-friendly hotels accept all types of pets. Most are strictly for dogs, and many have size and breed restrictions.
Most hotels do not allow pets to be left alone.
Each hotel brand has its own pet policy. Staying at a pet-friendly hotel chain does not imply that all hotels in that chain are pet-friendly.
Therefore, before clicking "book," you'd better double-check the pet policy of the hotel you're considering.
Must-have Facilities Of Pet-Friendly Hotels
When travelling with pets, who would not want their furry companion to be welcomed wherever they go? Beyond that, it's helpful if pet-friendly hotels also highlight the services and activities available to guests travelling with their pets. To be defined as such, there are certain basic requirements a pet-friendly hotel must meet that you should tick on your note.
Basic Amenities
First, the hotel must allow large animals to stay inside. In fact, many owners of large dogs find it difficult to find a facility that will accommodate them.
Secondly, in addition to having unrestricted access to the facility, veterinary assistance must be available at all times in the event of sudden problems. What's more? It's not a bad idea to double-check if a pet-friendly hotel has the following additional features and amenities:
A designated outdoor area
A nearby pet-friendly beach
A room with a small balcony
A water bowl, a kennel, and a welcome pet kit.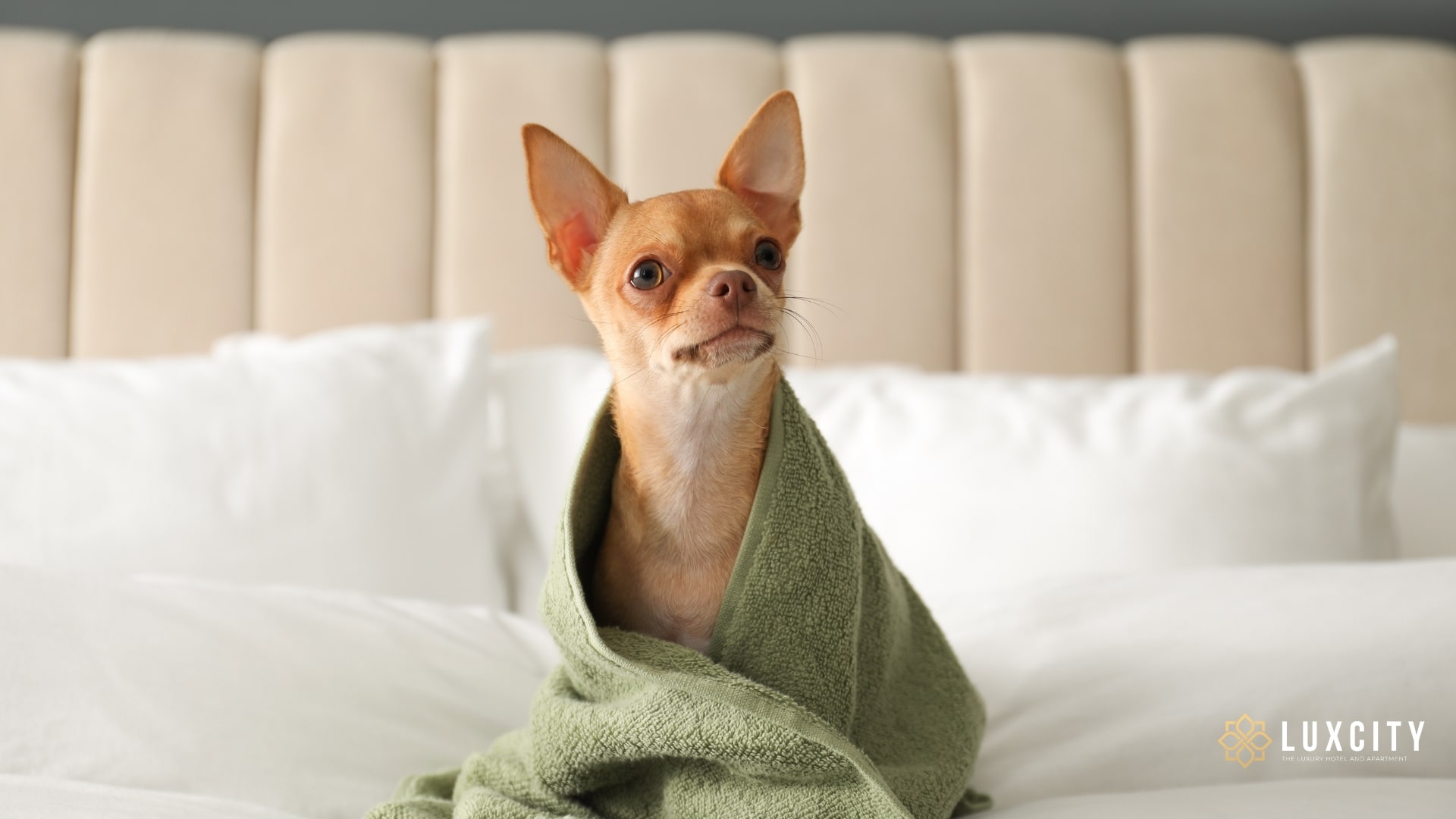 Extra services
Similarly to regular hotels, those that welcome pets often have additional amenities available. Swimming pools, private beaches, grooming services, massages, and organised treks are all part of the package that you can ask if the hotels can provide.
An additional popular service is the pet sitter, who can watch your animals while you go out to dinner or participate in another activity that would otherwise be unpleasant for your four-legged friends.
Questions To Ask Before Choosing A Pet-Friendly Hotel
Now that you have a better understanding of a pet-friendly hotel and its amenities, it comes to the most daunting task - choosing a pet-friendly one. While more and more hotels are allowing pets, asking the right questions before booking your room can ensure a pleasant visit! So, how can you be certain that the pet-friendly hotel you choose will satisfy your requirements and make you and your pet feel at ease? If you ask the following questions, you will have all of the information you need to make the greatest decision!
Does the hotel allow pets?
It's usually best to start with the obvious: ensure sure the hotel still welcomes pets. Hotel pet policies are constantly changing, and websites are not always up to date.
Next, if you're travelling with a cat, keep in mind that "pet-friendly" does not always equate to "cat-friendly" when it comes to hotel reservations. Some hotels even impose extra costs if you stay with a pet.
Finally, determine whether you'll be required to produce confirmation of your pets' vaccines when you check-in. Knowing this information ahead of time allows you to be more prepared.
Is there any weight or breed limit?
Hotels frequently set weight limitations. Some set the restriction absurdly low, such as 15 pounds! If you've discovered the ideal hotel, but your dog is too large, ask if they'll make an exception.
We've discovered that most hotels have some wiggle area in their size restrictions and will try to accommodate you if you ask. Just make a note of who you spoke with in case there is any confusion when you check-in.
What is the maximum number of pets allowed in each room?
When travelling with many pets, it's critical to know whether you may all remain in the same room.
Some hotels offer a general pet policy that allows one pet per room. While others never limit the number of pets that can accompany you. Knowing that every hotel has a unique policy, double-check before clicking the booking button.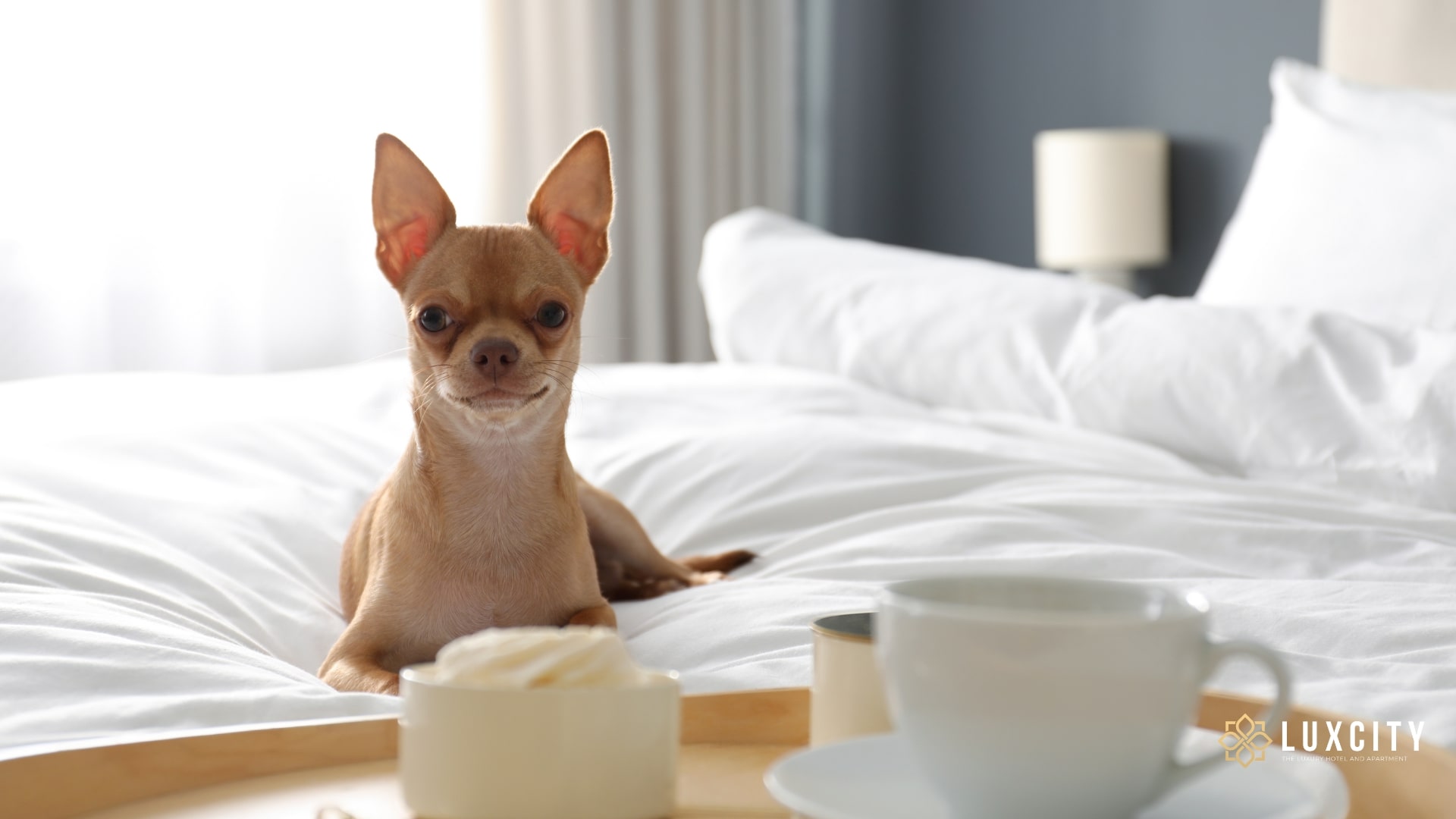 Does the hotel charge extra for pets?
This is where the pet-friendly colours of the hotel really shine! Additional pet fees range from free to up to twice the overnight lodging rate!
Whether they are charged per night, per stay, or per pet, make sure you understand all of the fees before booking your reservation. Inquire whether any of the fees are refundable if the room is not harmed during your stay.
Are pet visitors restricted to unpleasant rooms?
Hotels used to label their least desirable rooms as pet-friendly, often utilising the same rooms for both pets and smokers. Even if things have improved, some hotels still restrict pets to specific rooms.
If you have a preference for a specific room location, find out ahead of time if your request can be met.
Does the hotel have pet-friendly amenities?
A comfortable, grassy pet rest area is always the most important feature. However, some hotels offer welcome snacks, pet beds and bowls in the room, canine room service menus, spa treatments, and pet sitting services.
There are also hotels with restaurants that feature pet-friendly patios. Some even have a daily "yappy hour" in the lobby. It is totally up to you how much you pamper your dog!
Can I leave my pets in the room unattended?
Knowing whether the hotel permits pets to be left alone in the room while you go out to lunch or run an errand helps you plan accordingly.
Pets alone cause two major issues: damage to the accommodation and noise that annoys other guests. To avoid such scenarios, hotels frequently require pets to be crated while you are away. And, while you're gone, always leave your cell phone number with the front desk employees.
Are there any parts of the hotel that are not accessible to pets?
Pets are often not permitted in breakfast areas, restaurants, swimming pools, or fitness centres. However, one hotel did not even accept pets in the lobby! Make sure you know where your pet is welcome and where they are not.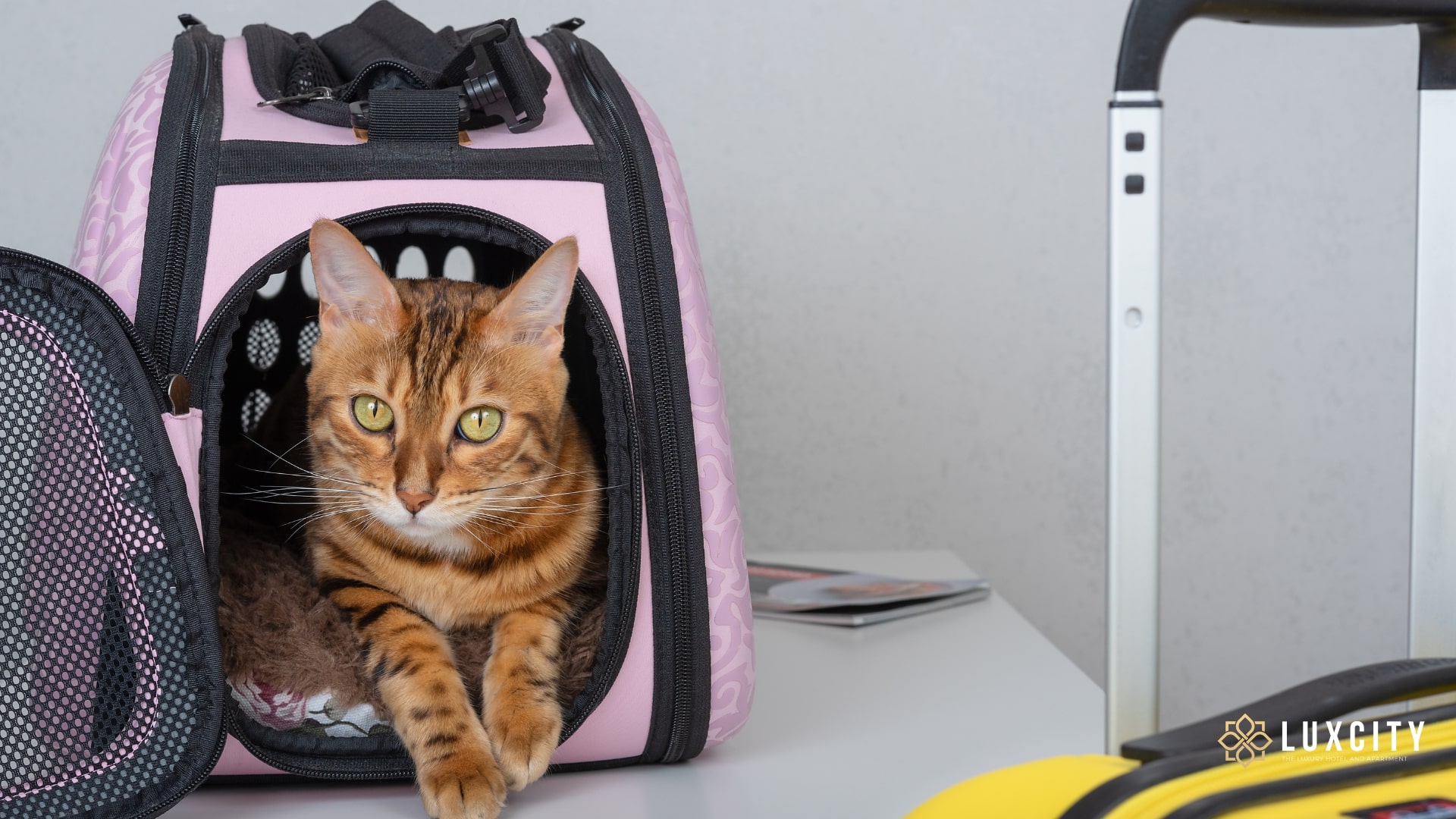 Pets are now considered true family members, so what could be better than including your pet in all activities during your vacation? Nowadays, pet-friendly hotels have opened up a whole new world of travel options for families with pets, allowing us to vacation as a unit. All the above hotel information is updated till September 2023, therefore, please contact each individual hotel to make sure pet-friendly rooms are always available when planning your trip. After that, all that remains is to pack your bags and hit the road!