2022-09-24
Top 10 Cheapest hotels options for budget travellers in Phnom Penh (Updated 2023)
When it comes to pleasant and full-service accommodations, luxury hotels are always the dream of many travellers. However, travelling does not require a large sum of money just for lodging. If you want to find a quality and affordable stay, looking for a cheap hotel, a hostel, a guesthouse, or a homestay on various websites that offer great deals is not a bad idea. But how can you evaluate a good lodging that provides not only a low-cost option but also has basic amenities that meet your basic needs? Let's find out with Luxcity in this article, and here we will show you top 10 cheapest hotels you should not miss in Phnom Penh.

Telegram | WhatsApp | Hotline | Messenger
Learn more:
Top 10 Cheapest Hotels and Accommodations for Budget Travellers in Phnom Penh
Luxcity Hotel & Apartment
Luxcity Hotel & Apartment is a 25-storey building based on the podium, comprising 166 rooms. The building also provides 24-hour reception, 24-hour security, and housekeeping service, a complimentary laundromat, high-speed Internet & one parking lot an automated car park, a swimming pool, restaurant. You can keep fit with fitness and gym classes.
Phnom Penh Le Vincent Hotel
Located in the centre of Phnom Penh, Phnom Penh Le Vincent Hotel takes you 20 minutes drive from Phnom Penh Airport. National Museum of Cambodia and Sovanna Phum Theater are cultural highlights, and some of the area's landmarks include Wat Phnom and Royal Palace. You can look forward to an airport pick-up service, a terrace, and dry cleaning/laundry services at Phnom Penh Le Vincent Hotel.
Stay connected with free WiFi in public areas, and guests can find other amenities such as a restaurant, free newspapers, a 24-hour front desk, smoke-free premises, etc. All guestrooms at Phnom Penh Le Vincent Hotel include perks such as air conditioning, as well as amenities like minibars and free bottled water. With $20/night, the hotel receives good marks and reviews from the guest for the comfortable rooms at the property and walkable location.
Snowbell Hotel
The Snowbell Hotel with 75 rooms/suites occupying two floors (28th & 29th) in the Bridge SOHO tower, making it one of Cambodia's highest hotels (130m from the ground) and its roof-top pool the highest in the country (situated on the 40th floor, about 180m from the ground). Its hand-drawn rooms are minimalist and durable. The interior is defined by wood, marble, and rough linen, as well as light, void, and view.
The founders wanted to show the tenant that truer, more solid, and eco-friendly materials have always won out on these two floors and that high-rise hospitality can be boutique and tranquil. For $25/night, the hotel offers the sky gym, sauna, and pool, as well as an award-winning restaurant and sky garden where embassies, government organs, and casinos sit in harmony beneath his feet.
LCS Hotel and Apartment
LCS Hotel & Apartment is 3.6 kilometers from Tuol Sleng Genocide Museum, making it an ideal choice for tourists. LCS Hotel & Apartment is unforgettable for its excellent service and superior facilities, which include free internet access, pre-booking airport transfers, taxi, car rental, and shuttle services available at the serviced apartment. The rooms at LCS Hotel & Apartment are designed to make you feel at ease. Rooms have balconies or terraces, as well as a refrigerator, bottled water, coffee/tea maker, instant coffee, instant tea, and a minibar.
The LCS Hotel & Apartment provides daily free breakfast as well as convenient and delicious dining options. What's more, the hotel also offers BBQ facilities, a swimming pool, a gym, a shared lounge, and a TV, making family time much more convenient. Why you should stay here? With the price of $20 per night, this hotel is cheaper than 94% of the city's hotels and is rated higher than 92% of Phnom Penh hotels.
SIM Boutique Hotel
Located merely 1.2 km from Tuol Sleng Genocide Museum, SIM Boutique Hotel provides a range services and amenities to help make your stay more comfortable. Never be out of touch with your contacts, with free Wi-Fi offered throughout your stay. If you need a ride from or to the airport, the hotel can arrange it before your check-in date. Taxi, car hire, and shuttle services provided by the hotel make it easy to plan your day trips, sightseeing, and more around Phnom Penh. In-room conveniences like 24-hour room service, room service, and daily housekeeping let you make the most of your room.
The hotel also offers a refrigerator, bottled water, a coffee or tea maker, instant coffee, and instant tea in some rooms for when you feel like it is needed. Finish your vacation days right by dropping in at the steam room, spa, and sauna. Skip the dress code and opt for a casual cocktail or beer at the hotel's poolside bar.
Rumnea Apartment
Located only minutes from the heart of the city, Rumnea Apartment provides the best in services and amenities to help make guests feel comfortable. Pre-plan your rides to and from the airport with the apartment's easy-to-book transportation services. The apartment provides taxi services to help you find what you want in Phnom Penh. The apartment's on-site dry cleaning service and laundry service help you keep your favourite travel outfits clean so you can pack less.
In-room conveniences include room service and daily housekeeping, so you can relax and enjoy your stay. Guestrooms are designed to provide an optimal level of comfort with welcoming decor and essential amenities. The apartment provides linen service and air conditioning in some rooms for the benefit of guests. The apartment also provides guests with a refrigerator and bottled water in some rooms. Rumnea Apartment also provides a hair dryer, toiletries, and towels in bathrooms for select rooms. Costing only 18$ per night, rooms here are cheaper than 92% of accommodations in the city.
Goldie Guesthouse
Set in Phnom Penh, 1.4 km from Royal Palace Phnom Penh, Goldie Guesthouse features views of the city. The property is around 2.1 km from Aeon Mall Phnom Penh, 2.7 km from Vattanac Capital, and 2.8 km from Sisowath Quay. The accommodation offers a 24-hour front desk as well as free WiFi throughout the property. At the guest house, all rooms are equipped with a desk, a TV, a private bathroom, bed linen, and towels.
The rooms have air conditioning, and certain units at Goldie Guesthouse have a balcony. Popular points of interest near the accommodation include Tuol Sleng Genocide Museum, Diamond Island Convention and Exhibition Center, and Chaktomouk Hall. The nearest airport is Phnom Penh International Airport, 12 km from Goldie Guesthouse.
Sophia Homestay PP
Set 8 km from Vattanac Capital, Sophia Homestay PP is a $15 accommodation offering a garden, a terrace, and air-conditioned rooms with a patio and free WiFi. Both a bicycle rental service and a car rental service are available at the homestay. Wat Phnom is 9 km from Sophia Homestay PP, while Tuol Sleng Genocide Museum is 9 km away. The nearest airport is Phnom Penh International, 3 km from the accommodation, and the property offers a paid airport shuttle service.
Nice Guest House
With a cost of $15, Nice Guesthouse offers accommodation with free WiFi in Phnom Penh, 1.3 km from Royal Palace Phnom Penh. Certain rooms at this guesthouse have a comfortable seating area. The rooms are equipped with air conditioning and a TV and have a private bathroom with a shower. The guest house also has a shared lounge. Guests can purchase and enjoy the breakfast of their choice with a drink and a fruit salad to go with it.
139 Guest House
139 Guest House offers $9 accommodation in Phnom Penh and offers free WiFi in all areas. Free private parking is available on site. Rooms here are equipped with a TV. Some rooms have a balcony or terrace. Each room comes with a private bathroom. Tuol Sleng Genocide Museum and Aeon Shopping Mall are 2.3 km from 139 Guest House. Phnom Penh International Airport is 9 km away.
Velkommen Guest house
Velkommen Guest house is an 18$ stay in Phnom Penh. Only 50 m from the Mekong River Front, Velkommen Guest house Phnom Penh is a Western-run property. Khmer and Western dishes are served at the on-site restaurant, which is open from 06:30 - 23:00. Enjoying city or river views, all the air-conditioned guestrooms come with a cable TV, mini-bar, and personal safe. Some rooms have a private balcony.
The private bathrooms are equipped with a shower. Velkommen Guest house Phnom Penh is a 5-minute walk from the National Museum, Royal Palace, Central Market, and Old Market. Wat Phnom is a 5-minute drive away. It is a 20-minute drive from Phnom Penh International Airport. Guests can arrange day trips at the tour desk and make use of the laundry services. The front desk operates 24 hours.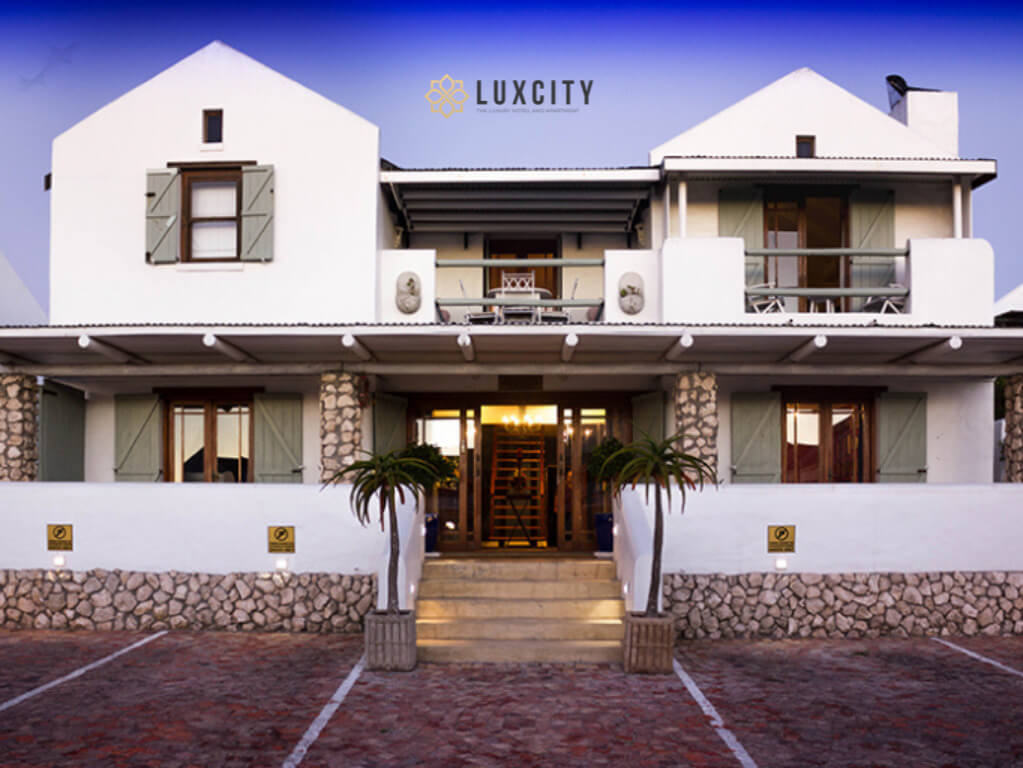 What is a budget hotel?
Budget hotels are smaller accommodations that are often managed by property owners. Most low-cost hotels are designated as two-three stars and positioned near affordable attractions, major junctions, and public transportation. A 2-star or 3-star hotel provides pleasant, well-equipped overnight accommodations, typically with an attached bathroom.
Budget hotels, despite their reduced size, can contribute to your overall experience by meeting your basic needs in the requirement of a place to stay away from home.
Why you should look for a Cheap Hotel?
When we think of a budget hotel, we usually think of it as the final option for those on a tight budget, and it's not a good idea if you want to make the most of your vacation to Phnom Penh. There is, however, scientific and psychological evidence that not spending all of your money on a luxurious stay (even if you can afford it) may boost your happiness levels.
Here look at some of the benefits a cheap hotel can offer you.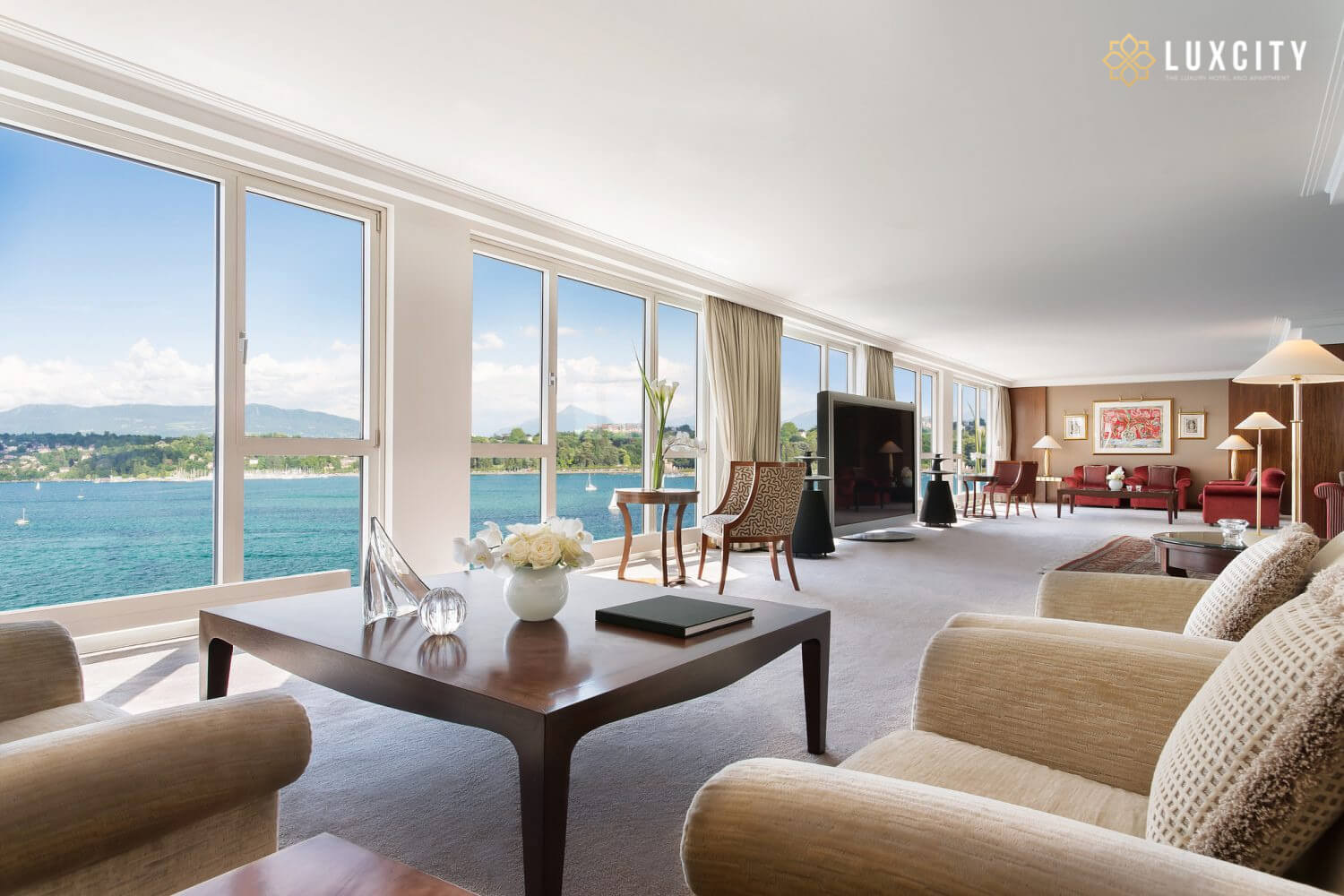 Your vacations can be extended
Hybrid and remote work is growing more common, which means that vacations are no longer limited to weekends and holidays. Therefore, you probably want to take advantage of flexible employment arrangements to travel more.
You may be there to work remotely during the week and then explore and enjoy the country/city on weeknights and weekends. Undoubtedly, budget hotels are better for longer visits because they allow you to do more exploring.
Excess amenities can distract you from the experience
We have all heard of those luxurious stays that promise guests everything from full-equipped rooms to a variety of services completed by butlers. However, having too many options can make the experience less satisfying. While it is enjoyable to reward yourself with a stay at a high-end hotel, it would be even better to use the money spent on lodging on local attractions and experiences instead.
Great chance for you to socialise
At inexpensive accommodation, you may find some kindred spirits on your travels if you go on a cheaper route. The people staying at the hotels tend to be much more friendly and down-to-earth than you can hardly find in a five-star hotel.
Budget hotels usually provide community events and co-working spaces so that you can get to know everyone at the property while still booking private rooms at an affordable price.
Good option to save your money
This may seem obvious, but it is worth noting. Saving money increases your happiness.
A University of Arizona study found that people who save money have a higher overall sense of well-being and experience less psychological suffering. Furthermore, when you consume less, your mental health improves, and a low-cost hotel stay can obviously offer a similar effect.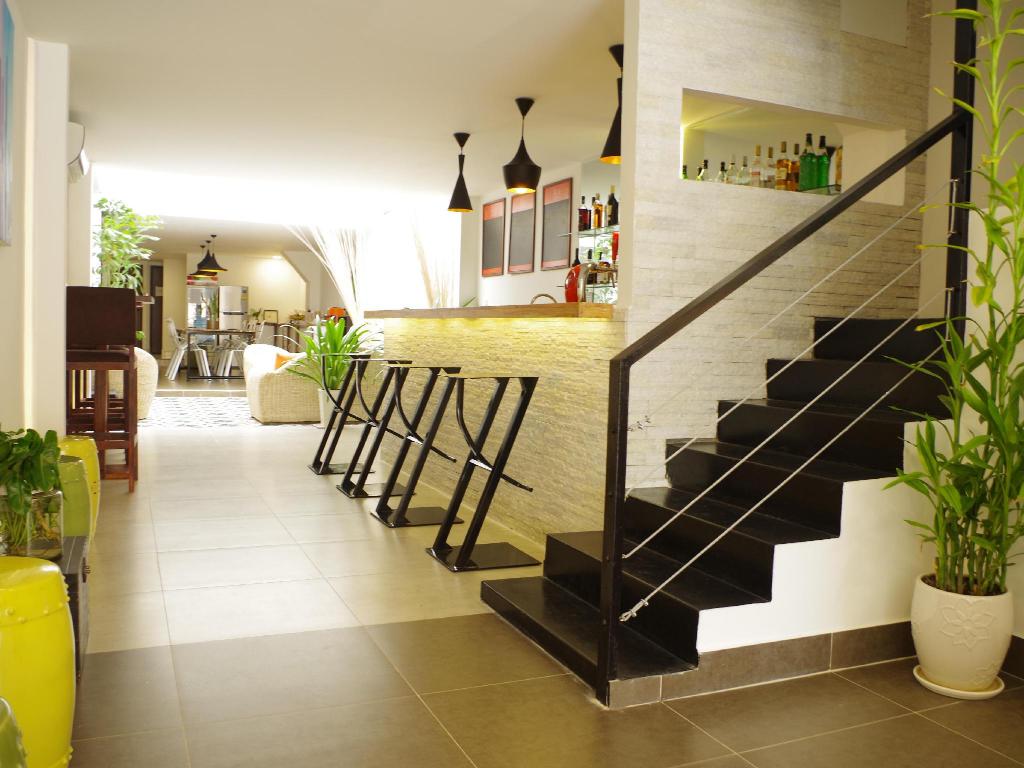 What Facilities can Cheap Hotels Offer you?
Full-time, 24/7 operation
A cheap hotel can offer you 24-hour front desk service, daily housekeeping, and a self-service eating option, such as a continental breakfast.
There must be at least one staff who can assist and guide you at all times, not only for security concerns but also to reply to your requests and inquiries as soon as possible. The concierge team can provide you with thorough information on area attractions, entertainment, restaurants, coffee shops, malls, supermarkets, mini marts, spas, and other locations.
Furthermore, low-cost hotels may ensure that standby power backups and emergency lights are always available in the case of a power outage. Even during water interruptions, the building administrator must ensure that the water supply is not switched off.
Wi-fi Connection
This is unquestionably a must-have feature at your hotel. Whenever you are on a vacation or working remotely while travelling, you will always need a way to communicate with your loved ones back home or to transmit emails and other resources back to your office. Virtual meetups, plane ticket purchases, and meal delivery are just a few of the decisions that you will make, and the internet allows you to access these services with a few clicks.
Safety and Security
Safety and Security are one of the top priorities that every hotel must offer you. Rooms should have a phone and printed instructions on how to call reception for room service, food delivery, or emergencies.
Every bedroom must clearly display general safety and security information, such as fire exits and evacuation instructions. Locks, CCTV cameras, and other security measures must also be in place. Moreover, emergency lights, fire sprinklers, and fire alarms must all be operational to make sure that you are in protection.
Guest Rooms
In your room, you will be provided with a bed no smaller than 90 cm in length for single occupancy, as well as at least two-bed sheets, a pillow, blanket, and bed cover. Here are some of the basic facilities you can ask for in a guest room: the bathroom should be well-lit and equipped with a power outlet, a TV with cable or satellite channels, a mirror, and a waste basket. Wardrobe shelves and a bedside table with a drawer are also among the bare necessities in a guest room.
Although not all rooms must have air conditioning, you should look for ones that are well-ventilated and have outside windows. And you can also ask for a free supply of two sealed branded bottled water, coffee, tea, and other snacks.
Read more: What are twin bed guest room ideas that sound so new?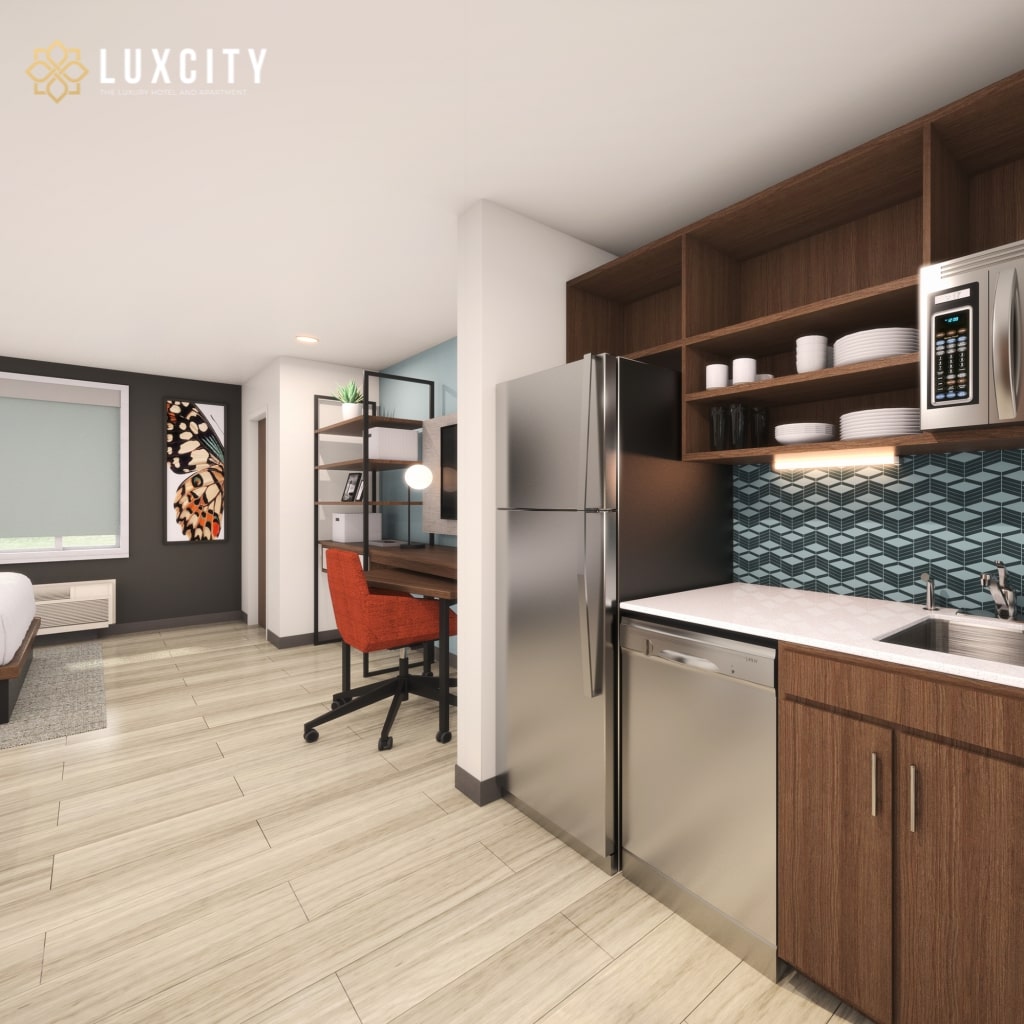 Bathroom Facilities
A shower, toilet seat with lid and bidet, washbasin with a tap, and hot and cold running water should be typical bathroom amenities that you will need in any hotel room. Clothes hangers, a covered sanitary bin, and a toilet paper dispenser are also required. And make sure that you are provided with at least one new bar of soap, a roll of toilet paper, a bath towel, and a hand towel.
Room services
Just because you are staying at a low-cost hotel, it does not mean that you cannot ask for room service and cleaning amenities. The importance of cleanliness and hygiene cannot be overstated. Beds must be made daily, rooms must be tidied as requested, linens and towels must be replaced on a regular basis, complimentary bottled water must be provided, and bathroom toiletries must be available.
When you're feeling relaxed and at ease, you'll be able to take in more of your surroundings and have a more memorable experience.
What alternatives to hotels are available?
Hostel
A hostel is a type of low-cost hotel typically used by travellers who do not want to spend too much on lodging. Because the sleeping area will be divided into bunk beds, similar to student dormitory beds. The rooms can also be partitioned into four, six, or ten beds. Normally, visitors to this type of hostel normally do not discriminate between genders; both men and women can reside together in the same room, and if privacy is required, drapes will be provided to cover that bed. However, this is only appropriate for European countries.
Make sure you have a double-check with the hostel if they segregate rooms by gender, with men and women staying in separate rooms.
Read more: Things you should know when visiting a Dormitory in Phnom Penh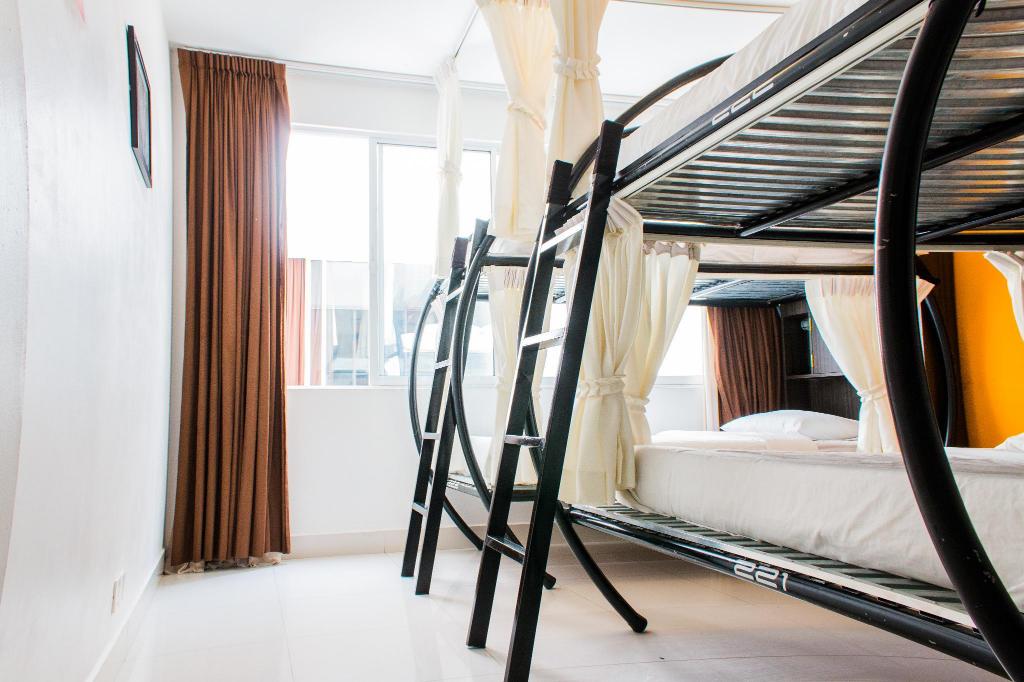 Motel
The term "motel" is a combination of the words "motor" and "hotel" - this is a small-scale motel with limited amenities at a reasonable price. Motels are sometimes built simply along national roads as temporary lodging for travellers that go backpacking for 1-2 nights. Each motel offers between 10 - 20 rooms, with pricing starting at 13 USD/night/room. The personnel in motels is also small; one person can do multiple responsibilities, so the level of customer service is not as good as in other types.
Homestay
Homestay is a popular sort of travel these days. Instead of staying in hotels, travellers of this category will stay in local homestays. They will discover, experience, and learn about the region's unique customs and cultural life.
Homestays are frequently constructed in residential areas with various cultural resources, locations with conserved natural resources, areas with ethnic cultural traits, or areas with insufficient circumstances.
The homestay is on a tiny scale; each family can only accommodate 10 to 30 guests for a very low cost, ranging from a few dozen to a few hundred thousand per room. The services are likewise modest, but they provide all of the required amenities for travellers to visit and rest.
Apartment
An apartment provides customers with long-term lodging. They are cost-effective and convenient with amenities such as self-service laundry, kitchens, and parking lots, … Apartments often provide cheaper prices because guests stay for a longer length of time. If you are planning your trip to be more than two weeks, apartments are your best solution as they frequently give you the sense of being home.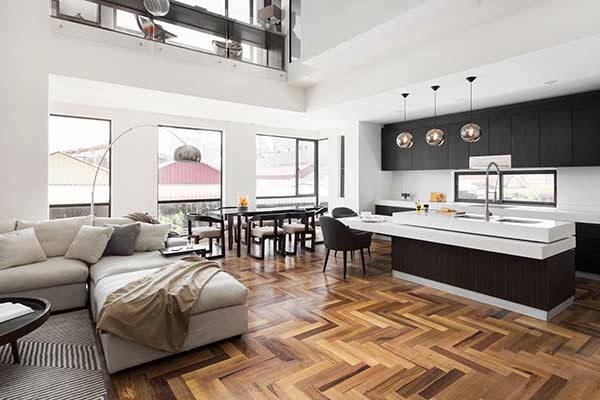 Aside from the cost savings, there are a number of other advantages to staying at a low-cost hotel. You may enjoy your stay more if you don't worry about minor details or focus too much on what's available, in addition to being able to travel more and mingle with other like-minded travellers. After reading the article, we hope you now have a better understanding of the various hotel options and how to select the best one for you in order to have the best experience in Phnom Penh possible while remaining cost-effective. Keep in touch with Luxcity; we are always available for round-the-clock support.