2022-11-28
Top 5 Best Loft Hotels in Phnom Penh to Take Your Staycation to The Next Level
As a staycation seeker, you may have looked through many travel magazines and seen a variety of hotel rooms that meet your "chilling" needs. Yes, they come in many forms and sizes, from a modest single room designed for a fast business trip to a lavish presidential suite with multiple bedrooms and living space. However, don't you miss one of the hotel rooms which has grown in popularity due to its chic design? - Loft Hotel Room! But what exactly are loft hotels, and where can you find the best Phnom Penh loft hotels to take your staycation to the next level? Scroll down, and you will be surprised at how convenient it is.
Read more: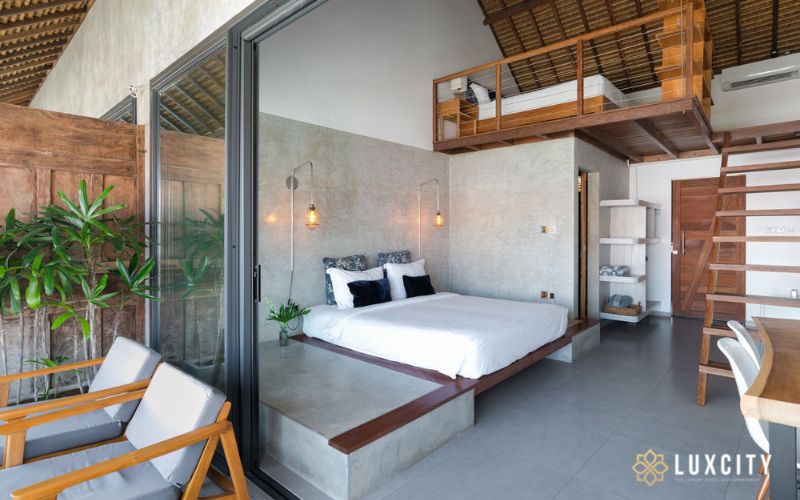 What is a Loft Hotel Room?
A loft is an apartment featuring an open floor plan, high ceilings, and very few interior walls. Square footage typically ranges from 1,000-2,000ft². An open loft with a king bed and TV. A stylish staircase usually connects the spaces. When it comes to loft hotel rooms, there are some variations. Some hotels turn the lower level into a rest and relaxation area by installing a luxurious bed and other fixtures such as a television screen, a kitchen area, and bathrooms. In such cases, the second floor is used for recreation/work and includes amenities such as work desks and chairs. However, this may not be the case with all hotels, as some may use the first floor for both sleeping and recreation, while the second floor is designated as an exclusive lounge area.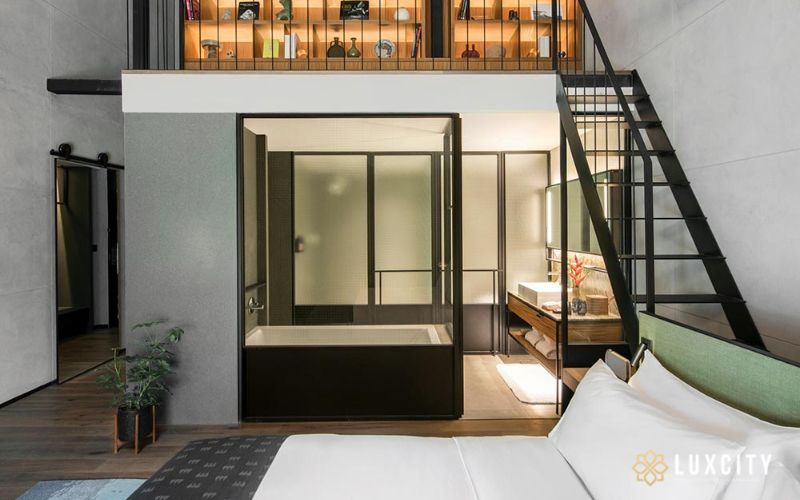 Is a Loft Hotel Room Right for You?
Loft Hotels are typically large and open, with high ceilings
If you're tired of cramming everything into a small, urban apartment, loft living is for you. Lofts are typically large and open, giving you plenty of room to decorate and separate areas for work and play. Lofts appear larger than life due to their high ceilings. Apartments are not typically known for their open-concept design. Lofts are therefore appealing to a wide range of people. You can expand your loft space by adding roommates or keeping it all to yourself. You can also give your children more room to play.
Loft Hotels have a modern/industrial style
If you've spent time watching home decor or real estate flipping shows, you'll know that modern and industrial styles are currently popular. Get in on the trend by recreating your favourite look in your loft. The rustic style of lofts incorporates exposed brick and beams. To enhance the charm of your loft apartment, add your industrial touches or rely on modern, minimalistic touches.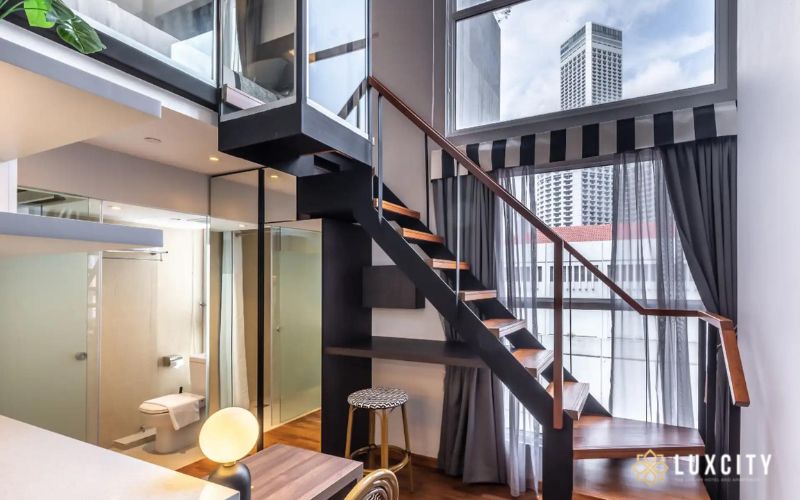 Loft Hotels provide a clear line between Rest and Work
Another advantage that loft hotels can provide to visitors is a clear separation between the recreational and working areas. As previously stated, this entirely depends on your accommodation's layout. Still, some hotels create a living/bedroom area on the first floor while dedicating the loft to work-related activities. Loft hotels in Phnom Penh with a purposeful design that separates work and relaxation activities can provide a clear boundary between rest and work. This can be an appealing feature for vacationers who need to complete work-related tasks even while on vacation.
Loft Hotels offer more rooms for your roommates
Loft hotels are an excellent way to accommodate your travel group. Whether you're travelling with a partner or a group of friends, loft hotels in Phnom Penh can accommodate them all. On average, the lower level of a hotel room can accommodate at least two people, while the upper floor (depending on the design and purpose of the second floor) can accommodate another two. This not only helps you save money, but it can also add comfort and security to your overall travel experience.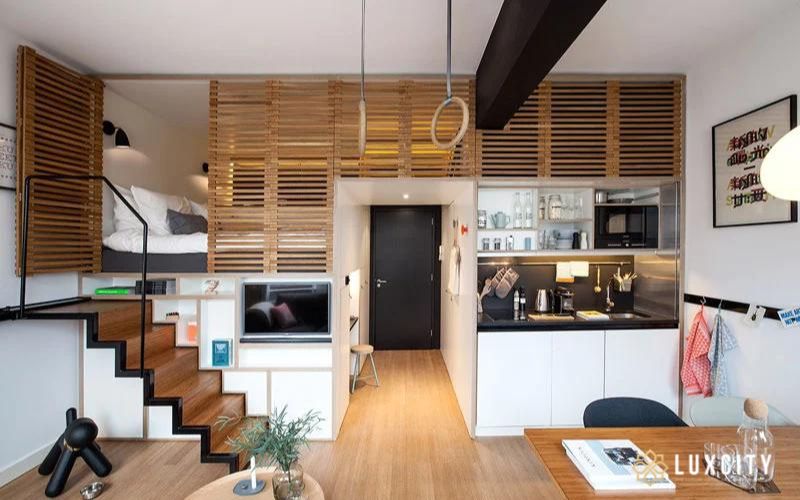 Top 5 Best Loft Hotels in Phnom Penh to Take Your Staycation to The Next Level
Boutique Loft @ Bali Resort No.3
Make the most of your trip by staying at this property, which provides free parking. This property is conveniently located in the Sangkat Chrouy Changva district of Phnom Penh, close to attractions and interesting dining options. The lodging has one bedroom, one bathroom, and a kitchen that is well-designed to meet any basic requirement. This five-star property offers guests access to an on-site fitness center, indoor pool, and outdoor pool.
IPS Loft Apartment, BKK3, Phnom Penh
This loft hotel room is a stylish, space-efficient 29 sqm loft with a bedroom on the mezzanine that is available for rent fully furnished, including a TV, laundry machine, refrigerator, and air conditioning. The kitchen and living room area are located directly beneath the mezzanine room, with both the bedroom and main living area being beautifully lit by the balcony and floor-to-ceiling windows. The main hall bathroom has a glass-enclosed corner shower area and a large sink counter with integrated shelving and a round mirror. Meanwhile, the bedroom is completely furnished, including a large bed and a tall wooden dresser. This apartment is ideal for a tenant who prefers a minimalist-industrial aesthetic and a fast-paced lifestyle.
Urban Loft Phnom Penh
Urban Loft by Urban Living Solutions is a popular condo development in Sen Sok that offers mid-tier condo units for sale and rent. With 2 blocks of 15 floors each and 182 total units, this condo development has a range of units from one-bedroom units through to three-bedroom units. Launched in 2017 the project was completed in 2019. The Urban Loft project is a very modern concept development focusing on comfortable living. Good for middle-class family, young family, and independent individuals. Buyers at Urban Loft are mainly local Cambodian and Chinese buyers, for both investment and residential purposes: 1-bedroom condo units offer 60 M2 of living space; 2-bedroom condo units offer 120 M2 of living space; 3-bedroom condo units offer 180 M2 of living space.
MekongView 6 CondoTel
Featuring a swimming pool, a fitness centre, a garden, and views of the pool, MekongView 6 CondoTel is set in Phnom Penh and offers accommodation with free WiFi. Each unit is fitted with a balcony, a fully equipped kitchen with a microwave, a fireplace, a seating area, a flat-screen TV, a washing machine, and a private bathroom with a shower and bathrobes. A fridge and kettle are also featured. The apartment offers a terrace. A car rental service is available at MekongView 6 CondoTel. Wat Phnom is 4.9 km from the accommodation, while Vattanac Capital is 5 km away. The nearest airport is Phnom Penh International, 16 km from MekongView 6 CondoTel, and the property offers a paid airport shuttle service.
Feliz Urban Hotel
Feliz Urban Hotel will be an excellent choice for visitors looking for rest and relaxation in Phnom Penh. Feliz Urban Hotel, known for its romantic atmosphere and proximity to great restaurants and attractions, makes it simple to enjoy the best of Phnom Penh. Guest rooms include amenities such as a minibar, a refrigerator, and air conditioning, and guests can connect to the internet using the hotel's free wifi. To make your stay more enjoyable, Feliz Urban Hotel offers a 24-hour front desk, a rooftop terrace, and room service. The hotel also has a swimming pool and serves breakfast.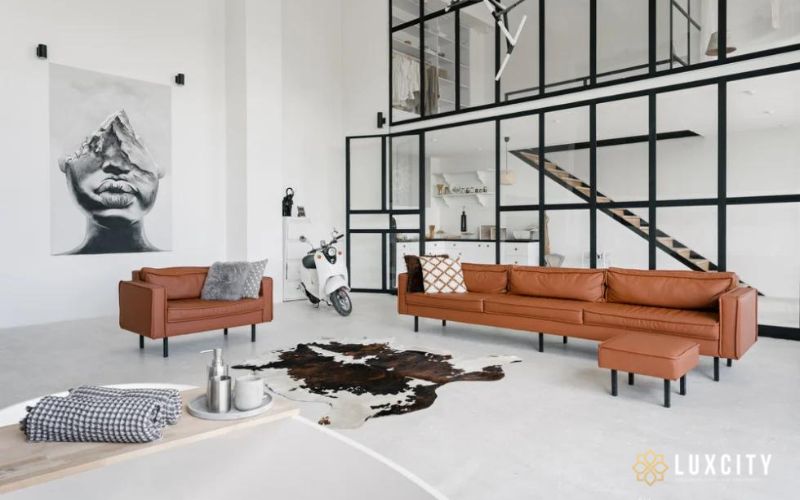 Staycations, whether with your significant one or a group of friends, are currently the best way to celebrate a special occasion or simply get away from your mundane routine. Book a beautifully designed and modernistic loft hotel room when you visit Phnom Penh. A spacious loft hotel room can serve as a home away from home, with furnishings suitable for work and leisure. The above selection that Luxcity has thoroughly compiled with non-traditional layouts, thoughtful amenities, and convenient locations in buzzy neighbourhoods will satisfy all you look for when it comes to a staycation. Wanna learn more fun activities you can do to make your Phnom Penh trip memorable? Check it out here!