2022-06-02
THE 15 Best Restaurants in Phnom Penh [For Family and Couples]
Phnom Penh's vibrant restaurant scene offers a plethora of culinary experiences to satisfy every palate. Whether you're a fan of Western cuisine, crave Asian delicacies, or want to indulge in local Khmer flavours, the city has it all. Let the warmth of Khmer hospitality guide you through a journey that will awaken your senses and leave you with unforgettable memories. Here are some of the best restaurants in Phnom Penh that surely take your taste buds on an unforgettable adventure. Let's dive in!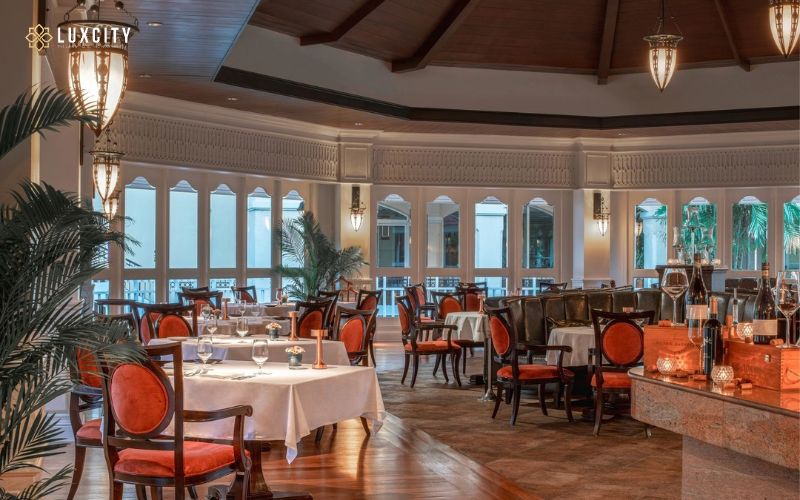 What Makes Phnom Penh Restaurant Worth Exploring?
The restaurants in Phnom Penh are an enticing tapestry of flavors and cultural experiences that make them worth trying and exploring. This vibrant city offers a culinary journey that spans from traditional Khmer cuisine to international delights, showcasing the rich diversity of flavors and culinary traditions. Immerse yourself in the fragrant spices, fresh ingredients, and bold combinations that define Khmer cooking. From aromatic curries and tangy fish amok to savory street food delights like nom banh chok (Khmer noodles) and grilled meats, each bite tells a story of Cambodia's gastronomic heritage.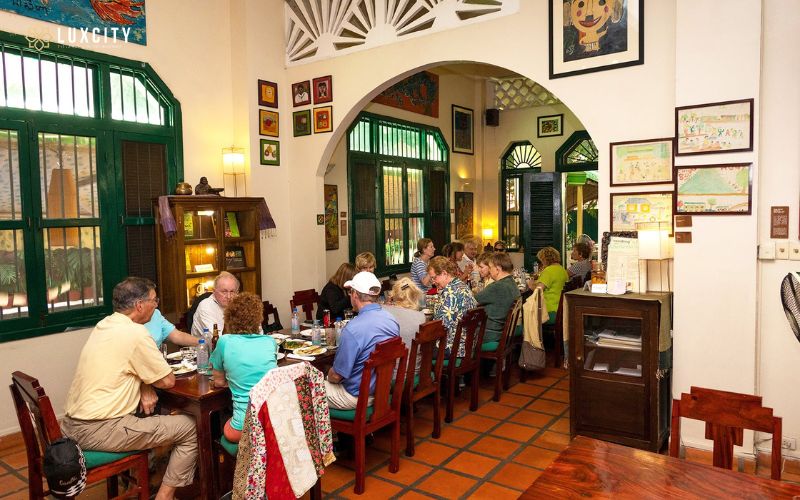 Beyond Khmer cuisine, Phnom Penh boasts an array of restaurants offering Western favorites, Asian fusion, and global gastronomy crafted by talented chefs. Whether you're seeking fine dining elegance, charming local eateries, or bustling street food stalls, Phnom Penh has it all. Explore the city's vibrant markets, sample traditional dishes, and let your taste buds embark on a flavorful adventure. The culinary landscape of Phnom Penh is an invitation to indulge in unforgettable dining experiences that showcase the best of Cambodian culture and cuisine.
The 15 Best Restaurants in Phnom Penh (Update 2023)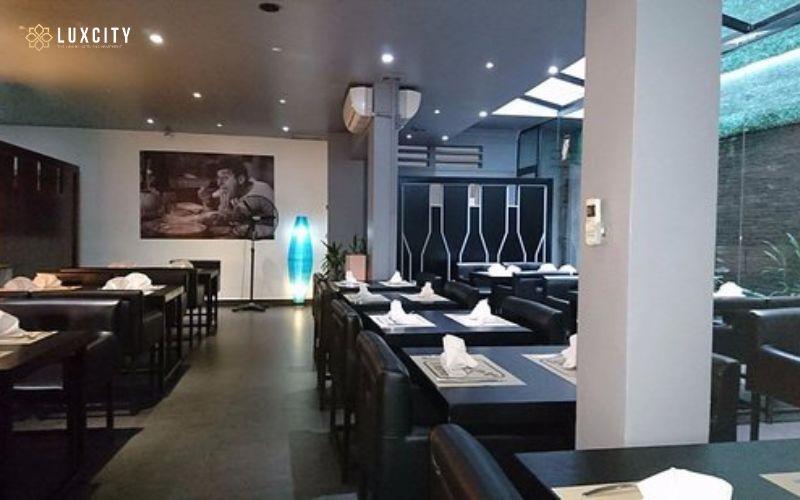 Il Forno is one of Cambodia's most renowned authentic Italian restaurants. It offers a wide selection of homemade pasta, wood-fired pizzas, and original Italian meals from grandmother's traditional Italian recipes. It is committed to using 100% imported Italian ingredients and organic vegetables and fruit. Its refined interior design makes it an ideal event venue for business lunches, wine dinners, private parties, charity nights, and networking events, The bar with a selection of the finest Italian wines is the perfect place to unwind after a long day.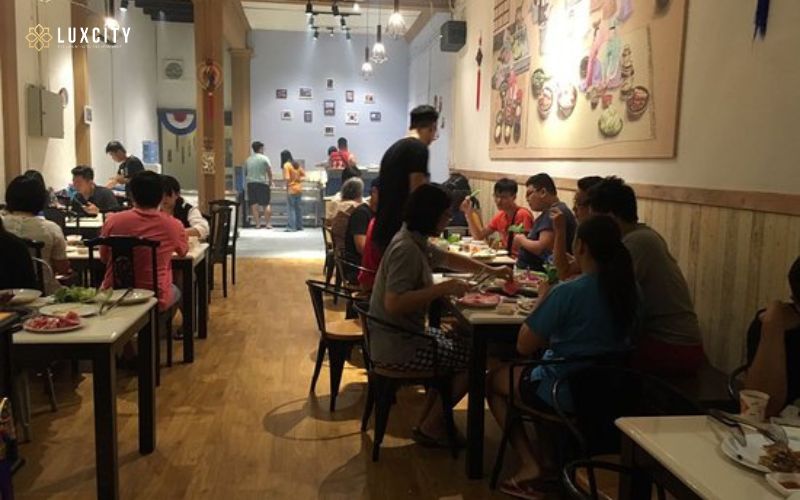 Uncle Fu is another staple in Phnom Penh serving authentic Singapore and Malay cuisine. I once made a list of the best Malaysian restaurants in Phnom Penh and Uncle Fu was featured as one of my favorites. One of the best dishes that should be on your table the next time you come is Char Kway Tiao. The texture and flavour you can easily tell it right away after the first bites. Other than that, the sambal squids pack a savoury punch while the oyster omelette is so appetizing.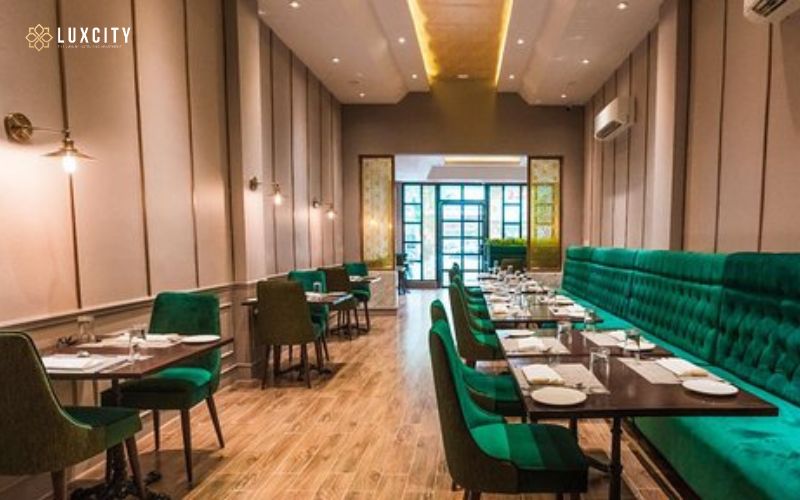 Namaste India is located in the capital city of Cambodia, Phnom Penh. The mission of the restaurant is to give a fine dining experience to its customers. The cuisine served in the restaurant comprises of North Indian, South Indian, and Mughlai Cuisines with a modern twist comprising of vegetarian, non-vegetarian, and vegan dishes. Witness the elegant food presentation along with the stunning wine selection. The most important highlight of this restaurant is that it cooks the appetizers in clay-oven to give it an authentic taste.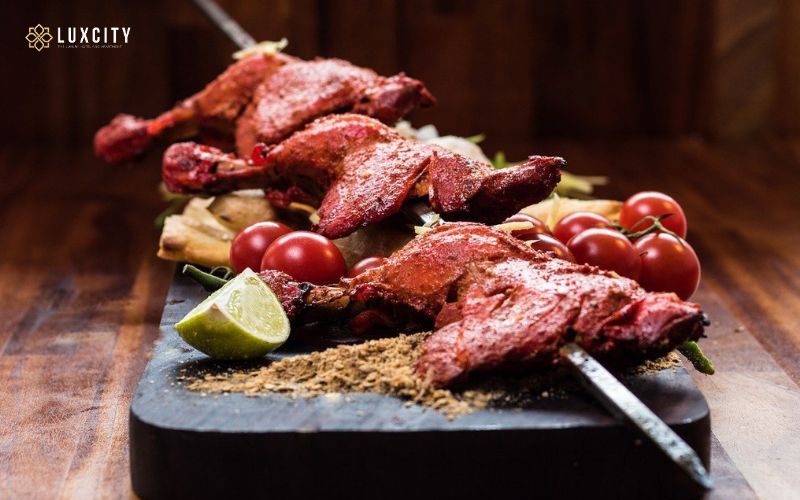 If you're looking for an affordable steakhouse in Phnom Penh without sacrificing your dining quality, look no further than Whole Steakhouse. Nestled on the bustling corner of Street 276, the steakhouse has nothing to envy about the heavyweights in town because their homey vibe and meat quality surely take the crown. Whole Steakhouse is the best place that guarantees a chill-out place with your besties rather than a fancy house for a business dinner.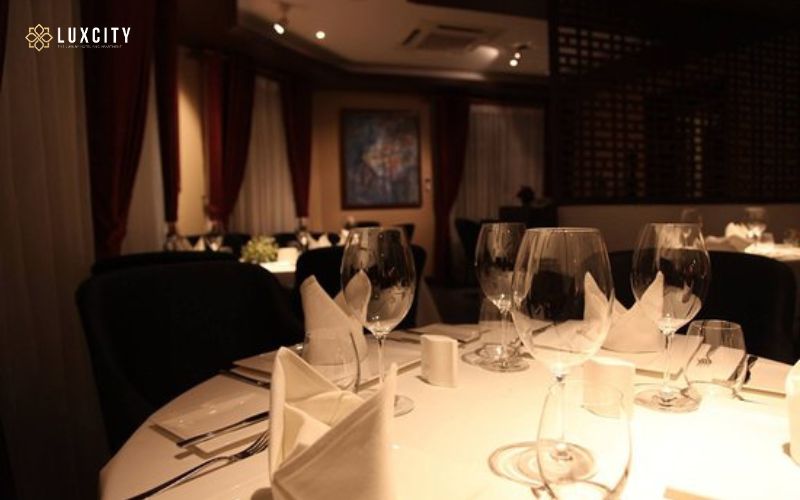 Khema Pasteur is a French-style restaurant in Phnom Penh that serves breakfast, lunch and dinner. The menu features classic Cambodian dishes such as pork slices grilled over a charcoal fire, pickled cucumbers and carrots, and a fried egg on rice. The restaurant is popular for its soup made with radish, carrots, pork bones, pig's blood, and fermented lime.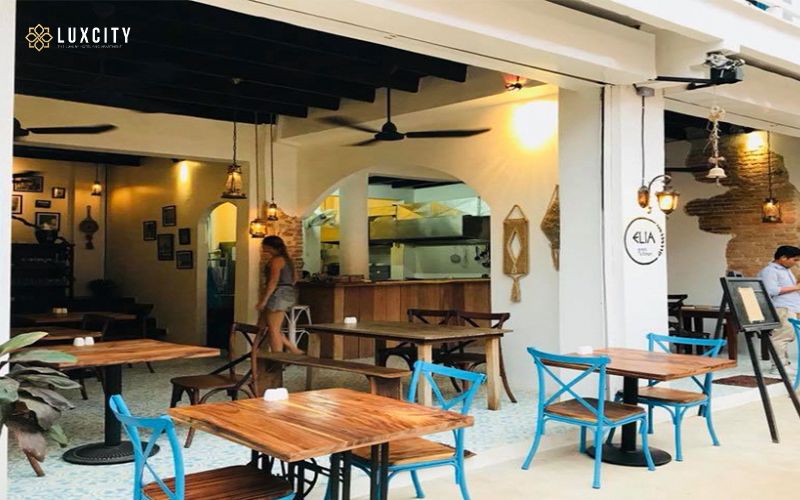 Elia Greek Kitchen is one of the famous spots that serve an authentic and genuine taste of Greek food where it is located in Bassac Lane. Many Greek Foods have been served years ago. Most dishes are used with olive and olive oil which is the original recipe of Greek culture and tradition. All dishes are cooked and prepared upon the customer's order which still preserved the hearty freshness and deliciousness of foods to customers. Authenticity and Quality are guaranteed. We have recommended 4 different dishes which are the best sellers in the restaurant. Mixed Dips, Pita bread that has a creamy texture along with a little cheesiness. Pita bread is served with 6 different dipping sauces, but the most recommended one is Beetroot dip which contains a sweet-sour texture.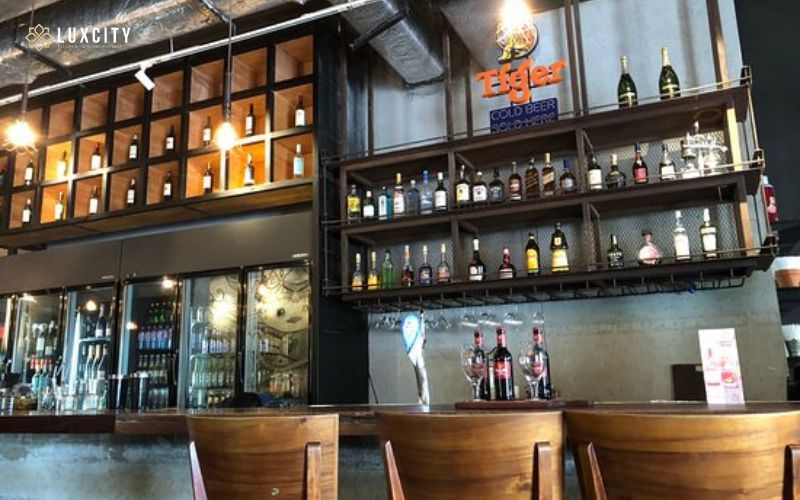 Out of many Spanish and Mexican restaurants in Phnom Penh out there, Doors takes the lead. The long-established brand has been going strong for the past decade and still counting. On any given day, rain or shine, Doors serves as a big hub beckoning locals and visitors alike on the hunt for some brunch treasures. This is one of the most popular Spanish restaurants in town specializing in Tapaz. Even better, the claim to fame at this famous dining hole is a wonderful all-you-can-eat weekend brunch experience. If you are a first-timer here looking for some brunch ideas, make sure to give yourself a treat of Bravas. Bravas is known as one of the most popular tapas in Spain, presenting a hearty and savoury serving of fried potato topped with spicy tomato and mayonnaise.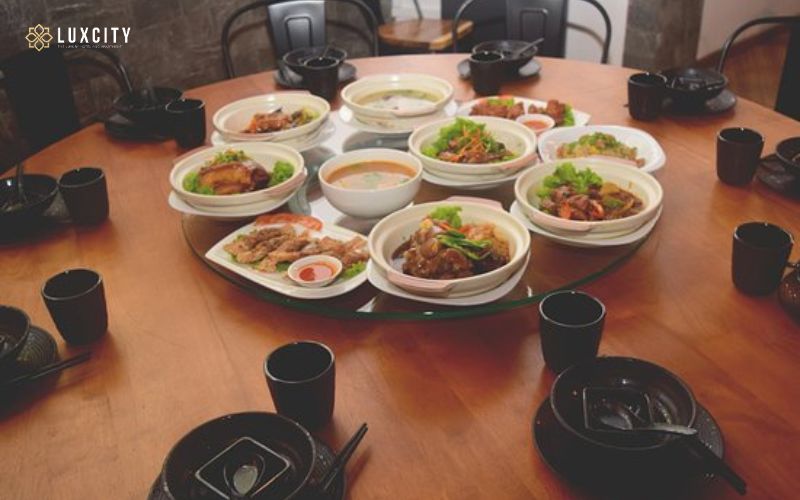 This little kitchen is one of the most stylish Malaysian restaurants in Phnom Penh on any traveller's bucket list. There's nothing fancy about it but the add-in of a pool table and electronic dart boards to keep you entertained before the meals come is a thoughtful touch. Mao's Kitchen is a Malaysian Chinese eating hole rather than a Malay online restaurant. One of the most favourite choices is the seafood and Bak Kut Teh. But other than that, Mao is also known for its satay and curry which blends a rich Indonesian flare. Going above and beyond, their hospitality is second to none.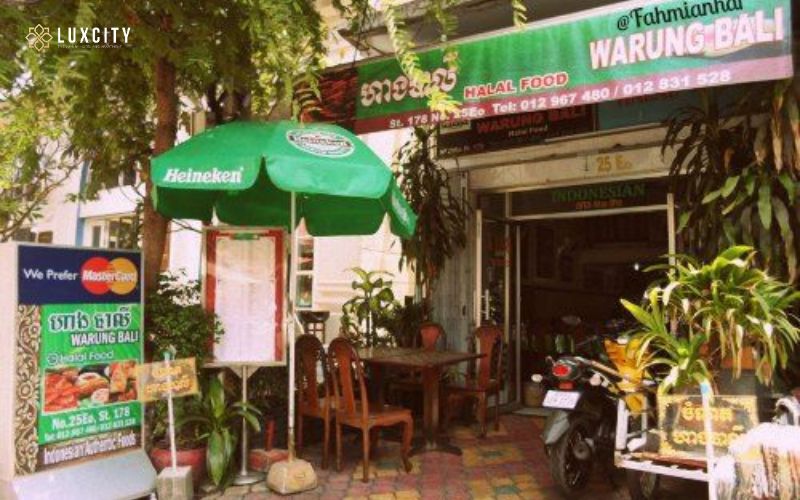 Located in the heart of Phnom Penh, Warung Bali is a delightful restaurant that brings the authentic flavours of Indonesia to the vibrant streets of the city. With its warm and inviting atmosphere, this charming eatery offers a taste of Balinese cuisine that will transport your senses to the enchanting island. From traditional rendang and flavorful nasi goreng to succulent sate skewers, each dish at Warung Bali is thoughtfully prepared with authentic ingredients and culinary expertise.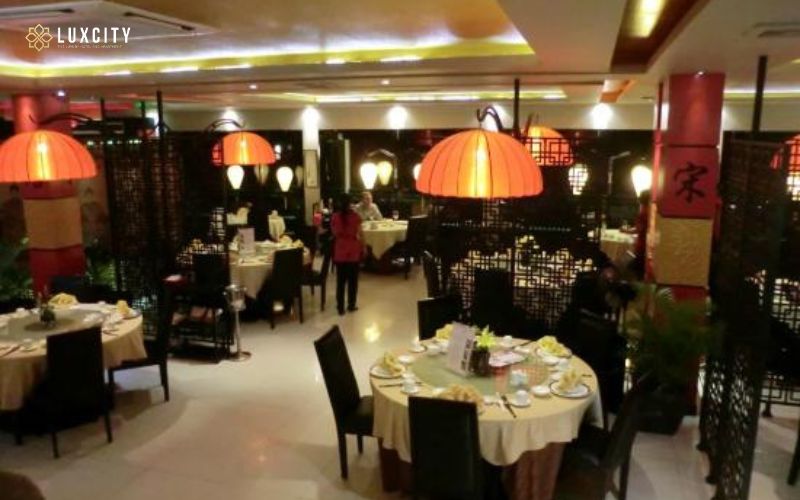 Emperors of China is a highly acclaimed Chinese restaurant in Cambodia that specializes in Dim Sum and Authentic Chinese cuisine. They strive to dish out the most authentic and mouth-watering dim sum ever, all cooked fresh to order. They are also well-known for their wide selection of beers and wines.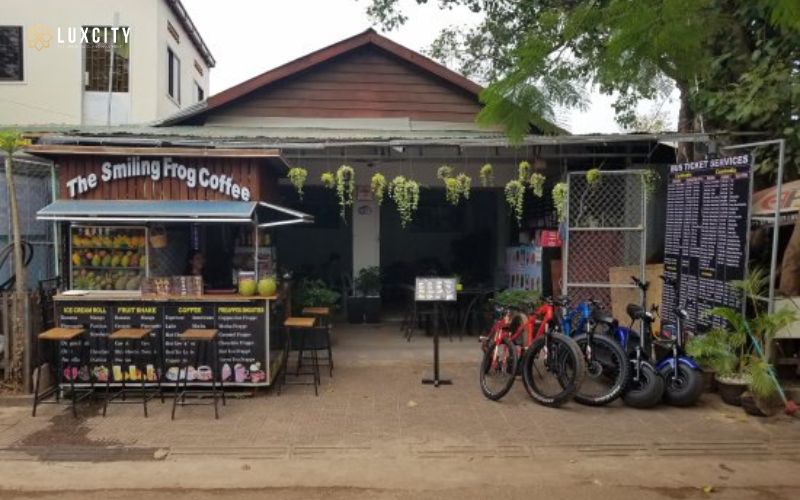 Yosaya Thai Food is a basic Thai restaurant that features street food style dishes. The menu has authentic flavours, and the restaurant gives a nice service with free ice tea. The rice dish was good, but the mango sticky rice was the best item on the menu.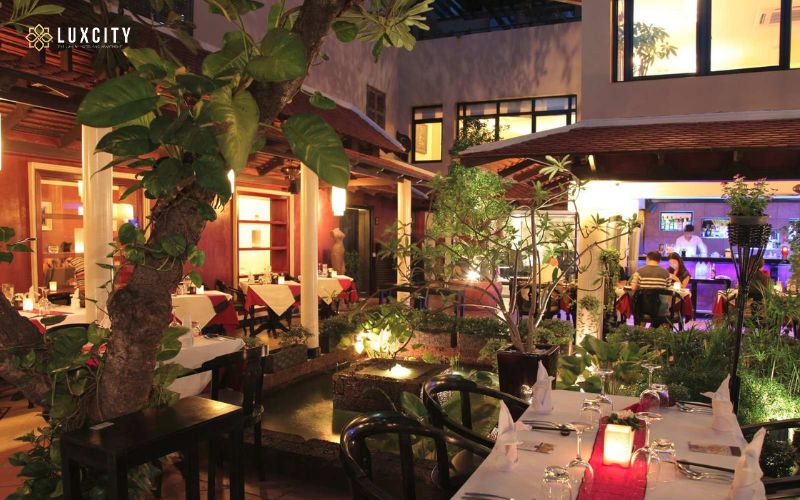 Malis Restaurant Phnom Penh is a popular and highly-rated Cambodian restaurant that serves up delicious Khmer food. The restaurant is always buzzing with activity, so booking in advance is advised. If you're looking for some of the best Cambodian food available, Malis should be at the top of your list.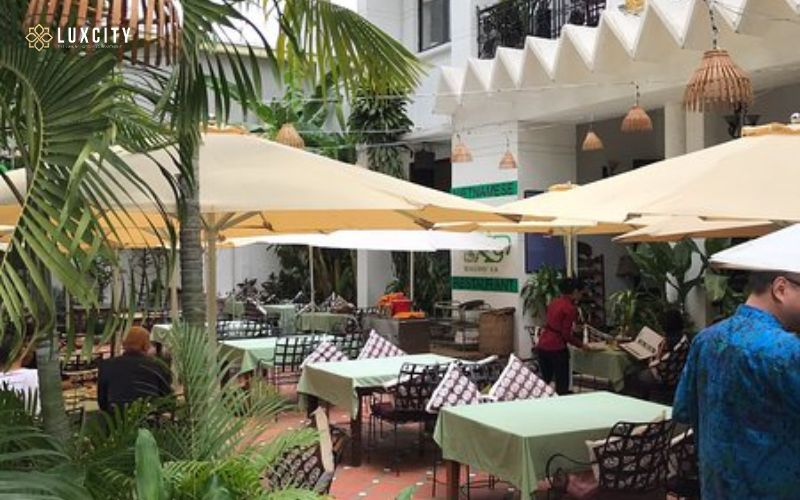 Magnolia Vietnamese Restaurant in Phnom Penh is a charming eatery that invites guests to savor the authentic flavors of Vietnam. With its cozy atmosphere and delectable dishes like pho and banh mi, this restaurant offers a delightful culinary experience. Whether you're a fan of spicy or subtle flavors, Magnolia Vietnamese Restaurant is a must-visit for anyone craving the tastes of Vietnam in the heart of Phnom Penh.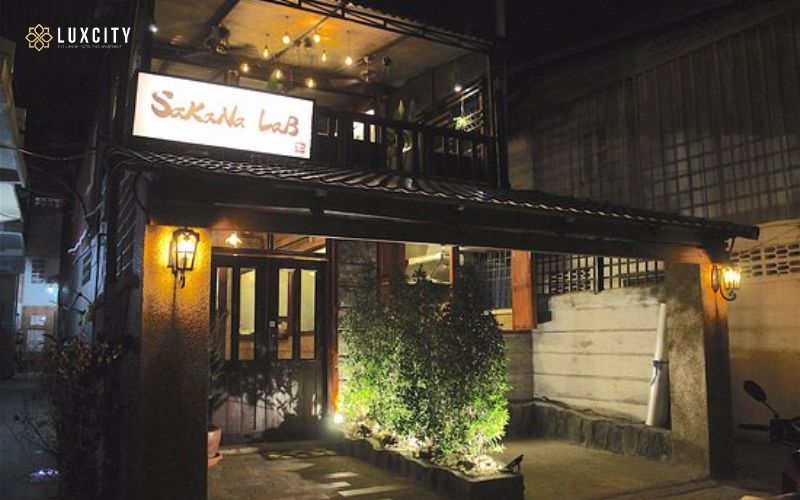 Located on Pasteur Avenue 51 in Phnom Penh, SaKaNa LaB is a great place to go if you're looking for Japanese food that tastes authentic. The 5$ drink buffet is a good value and the menu features a variety of dishes including sushi, ramen noodles, and curry rice. The restaurant has an indoor seating area as well as a balcony, making it a great option if you're looking for somewhere to eat in the area.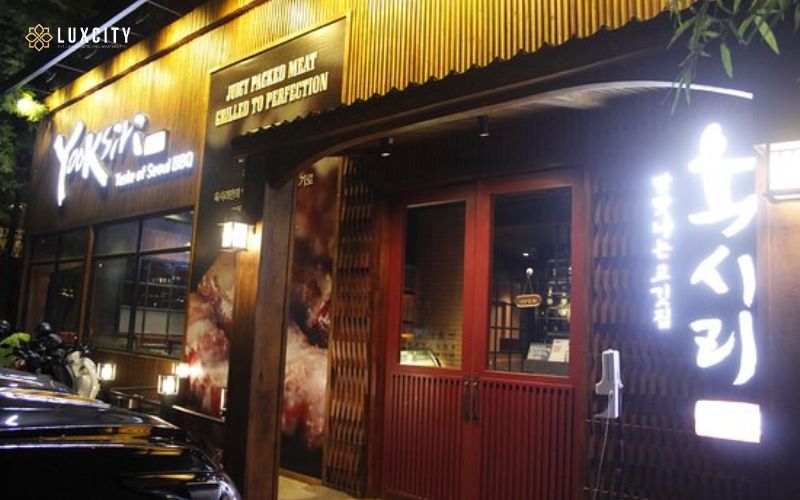 As the name implies, this Korean restaurant around Boeung Keng Kang is famous for its high-quality barbecue with a variety of side dishes to choose from in the lunch and dinner set. In addition, there are also various A La Carte dishes to satisfy your cravings.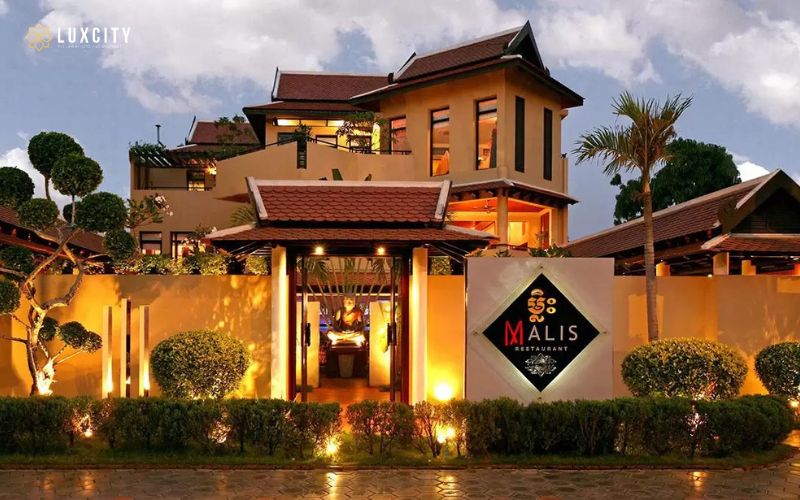 While the list of best restaurants in Phnom Penh goes on and on, these 7 top tiers are the ones that definitely worth your lure in 2023. Whether you're planning a romantic date night or a special gathering, these exceptional dining destinations are sure to leave you in awe. From breathtaking views to exquisite cuisine, each restaurant on this list offers a unique and unforgettable experience. Remember to book ahead as these coveted seats tend to fill up quickly. Be sure to check out these restaurants on your next trip to Phnom Penh. Bon appetit!