2022-06-02
Top 10 best restaurants in Phnom Penh [For Family and Couples]
Every weekend we all have a day off, so time is spent with family. But you do not know where to take your family to play, where to eat? Come here Luxcity shows you, the top 10 most famous restaurants in Phnom Penh. Surely one of us is no stranger to such a restaurant model, right? But if you do not know its characteristics and evaluation criteria, it will be difficult to choose a quality restaurant. A meal that is not delicious will also affect the family's weekend outings and reunions. Follow the article below, we will help you answer.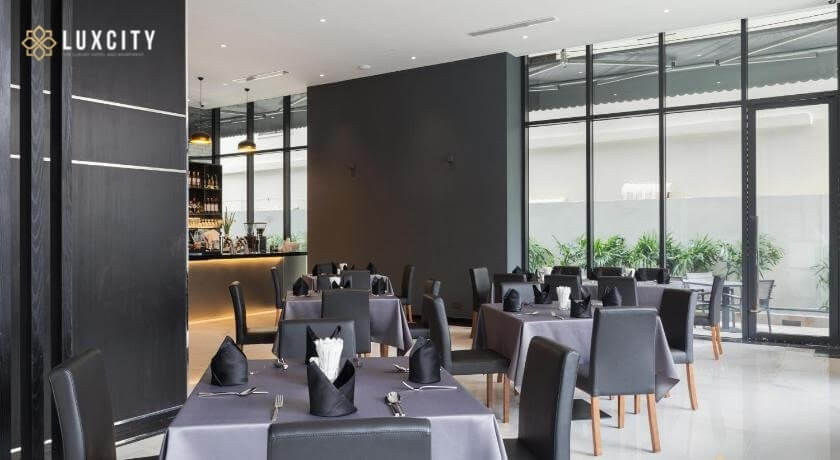 What are restaurants?
A restaurant or cafeteria is a food service business establishment that has a kitchen to prepare food and serve customers to eat on the spot and take away. Restaurants have different sizes but all have a typical culture in each country and each territory. The restaurant business is about ensuring that the parts in the restaurant from serving, ordering, kitchen bar, and management are operated smoothly, the number of customers coming to the restaurant is guaranteed and the revenue is always profitable. This is also a place that attracts a lot of families to come every weekend, the purpose is to gather, gather together, and enjoy the delicious dishes that the restaurant has prepared.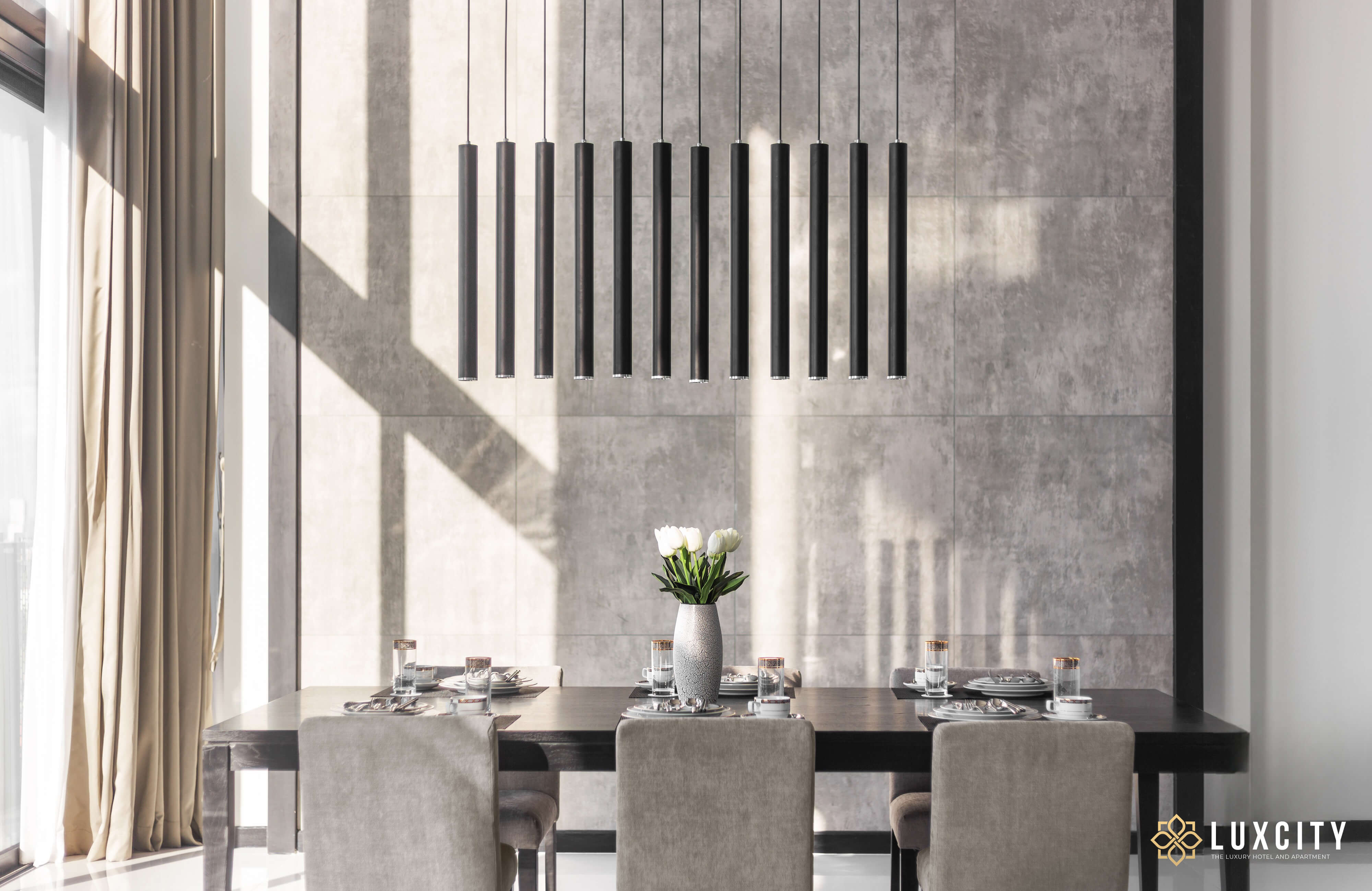 Features of restaurants in Phnom Penh
Tasty Food
Food at restaurants in Phnom Penh is usually tasty and well prepared. The fare is appropriate for the price point and market it's aimed at. It's essential that patrons feel they've had a good, enjoyable meal.
Range of Beverages
A successful restaurant offers a good range of beverages that cater to different tastes. Although more complex to organize, it certainly pleases customers who want variety. Good restaurants stock popular cordials, wines, spirits, and beer and avoid cheaper brands of dubious quality.
Good Service
Waitrons in restaurants in Phnom Penh know their jobs, are efficient, and able to advise customers on the best choices. Food is served with minimal delay, and after the meal, patrons don't have to struggle to get their bills.
Hospitable Atmosphere
The atmosphere is relaxed and friendly. If music is played, it's appropriate and the volume is not so loud that customers cannot talk. Staff is trained to avoid distracting behavior and making unnecessary noise.
Reasonable Cost
Restaurants in Phnom Penh have different price points, but the golden rule is that customers should feel that the cost of their meal was fair and reasonable, even in high-end establishments. Avoid overcharging.
Convenient Location
The restaurant location must be appropriate. A successful fast food restaurant should be in a popular mall, whereas a sophisticated restaurant would be located in an up-market area that's easy to access. Adequate parking for patrons should always be provided.
Culinary Expertise
Chefs are chosen for their culinary skills and inventiveness. This applies equally to high-end and budget restaurants. Equally, restaurant management is passionate about food, participates in selecting menus, and is customer orientated. Management and staff have appropriate culinary knowledge.
Hygiene and Cleanliness
The entire facility is kept spotlessly clean. Eating areas should be wiped clean frequently because nothing puts patrons off as much as a dirty table. Proper food storage and preparation standards are followed to reduce the risk of spoiling food and to eliminate the risk of incidents that could damage the restaurant's reputation.
Management Skills
The management team of a successful restaurant is well trained and understands the need to balance selling prices along with food preparation, labor costs, and overhead costs. They demonstrate good people management skills, understanding that happy staff means happy customers.
The Overall Experience
The goal of a successful restaurant is to provide clients with an excellent overall experience that draws them back again and again. This means that everything is focused on enhancing the customer's experience.
Criteria to evaluate good restaurants in Phnom Penh
Restaurant location and design
Different from the standard of hotel evaluation, most good restaurants in Phnom Penh just need to ensure that they have a large area, airy surrounding space, convenient location, and are easy to move. Depending on the restaurant business model such as a buffet or traditional, the dishes will be served and arranged differently. The most commonly used guarantee ratio is 40 - 50% for the dining space, about 30% for the kitchen space, and the rest for the payment, decoration, warehouse, etc.
The space in the restaurant must be spacious. In the restaurant, the dining area needs to be focused on the design and layout of the dining table to ensure the distance and privacy, and comfort for each diner. The dining space in the restaurant for each customer is about 1.2 - 1.4m2.
Quality food
A good, luxury, and high-class restaurant in Phnom Penh cannot lack scrumptious, quality dishes. Food and meat are imported from many countries around the world such as Kobe beef, king crab, Canadian lobster, etc. Delicious dishes will attract and attract customers, thereby bringing in revenue and generating revenue. restaurant branding.
It is not true that in a good restaurant, there are always delicious paints and high-quality ingredients. Interspersed with that are typical dishes from all regions, with a rustic character. Even though those are cheap ingredients, not difficult to find but can still be processed into special dishes, customers will feel very satisfied.
Attitude and service style of staff
With a well-reviewed restaurant in Phnom Penh, the wait staff must also ensure that they are well-trained in hospitality operations. In the process of working, one must show professionalism, dedication, and thoughtfulness. This will create a good impression on customers, helping to increase revenue in the coming time.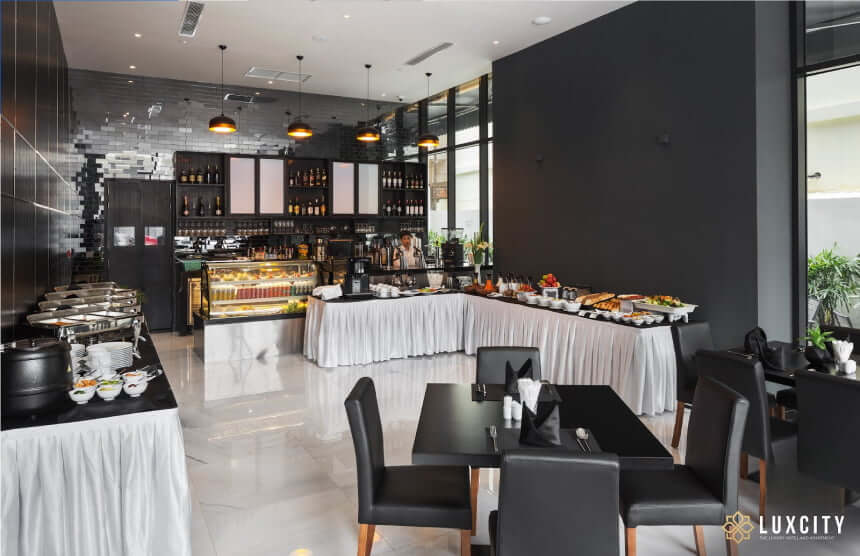 Top 10 the best restaurant in Phnom Penh.
ARTillery
ARTillery Café Phnom Penh is an ideal dining option for health-conscious travelers. When you find yourself craving a real salad or something lighter and fresher than the fried meats and heavy curries you've been devouring from street food vendors and markets, ARTillery is the place to go.
Both locations serve the same menu of organic, chemical-free, fair trade ingredients, with a wide range of vegan and raw dishes. Don't shy away if you're a carnivore – they also serve great meat dishes, including their pork sausage and scrambled eggs on a toasted sesame bagel for breakfast. If you've still got some room for dessert, try the raw key lime pie.
Boat Noodle Restaurant
Boat Noodle has got to be one of the most unusual restaurants in Phnom Penh. It's set in an old wooden house with many large and small rooms filled with an eclectic mix of Cambodian and other antiques. Each room is different, and a pleasant surprise. Some rooms have low tables where you can lean on pillows and relax while you eat. There's also a leafy garden with many water features.
They serve Khmer and Thai cuisine, such as tom yam, Khmer curry, spring rolls, steamed fish, and much more. The staff is very welcoming and pleasant. In the evening, musicians play traditional Khmer music. This place is more of an experience than just a restaurant. Even if you don't eat there, it's worth a visit.
Freebird Bar & Grill
Freebird Bar & Grill is a comfortable American bar and grill that has an authentic neighborhood feel to it. It has a beautiful wooden bar, and comfortable seating encourages good conversation in a friendly atmosphere.
The extensive menu features a selection of American, Tex Mex, and other western cooking. On the menu are pizzas, burgers, hot dogs, sandwiches, pasta, stews, steaks, chili, and much more. Breakfast is served all day, too. It's a great place to satisfy your American food cravings. Happy hours are usually between 3 pm and 9 pm. Take-out and free home delivery is also available.
Foreign Correspondent's Club
The Foreign Correspondent's Club is a Phnom Penh institution. Housed in a French colonial-era building overlooking the river and Sisowath Quay, FCC is a great spot for a good western meal, a fancy tropical cocktail, or just to sit at the rooftop bar with a beer and watch the people of Phnom Penh go past.
The menu is all fancy enticing fare, with vegetarian options, at prices that may be higher than the average for a Phnom Penh restaurant but remain reasonable. The tempura prawn shooters are a great appetizer or snack to accompany one of their signature cocktails, like the Kampot Snapper or Hemingway Special. If you're going to FCC for dinner, make sure you arrive early enough to catch the sunset over the Mekong.
Friends the Restaurant
Friends the Restaurant is operated by the Mith Samlanh organization, which trains former street kids and poor children in the cooking and service skills needed by the hospitality industry.
They offer tapas, vegetarian dishes, seafood, Khmer dishes, and a variety of set menus. They're known for delicious fruit shakes, margaritas, and daiquiris. At Friends, the food is great and the prices are reasonable.
Romdeng (Friends International)
Romdeng will fill your karma bank, as well as your stomach, with goodness. As part of the Friends International program, all the staff has been trained in hospitality, food service, and management as part of the program to help poor and at-risk Cambodian children break the poverty cycle. Even the cushions you sit on are made by the students.
Add to that Romdeng's menu that features recipes from some of the country's most remote areas and you have a unique, delicious, and worthwhile dining experience. If you haven't had them anywhere else, give the deep-fried tarantulas a try (served with black pepper and lime sauce) from the mid-range priced menu with a good selection of international wines and drinks
Sesame Noodle Bar
Sesame Noodle Bar is not so much a traditional Asian noodle bar as it poses as a modern, hip hangout with food to match. The freshly made noodles, coupled with salads and meats of your choice, are a refreshing change from the often heavily fried street variety, but the prices are still backpacker-friendly.
It's a little off the regular tourist track, but well worth the visit if you're checking out Russian Market or BKK1 while you're in Phnom Penh. The pork ("Mighty Thor") buns are great, and if you have a sweet tooth, make sure you try the chocolate sesame balls!
Lemongrass Restaurant
Lemongrass Restaurant in Phnom Penh offers a very pleasant decor and atmosphere, greeting diners into its chic dining setting. Serving authentic classical Thai and Khmer cuisine, all the usual dishes are here, such as pad Thai, tom yum gung, som tam, and lok lak.
They also specialize in some Thai and Khmer dishes that may not be familiar, such as you (caramelized pork with Kompot pepper) and chicken breast wrapped in lemongrass and pandan leaves).
Lucky Burger
Lucky Burger is the largest and most popular fast-food chain in Cambodia. LB for short, the local company serves up surprisingly good food, somewhat comparable to international chains.
As the name implies, Lucky Burger offers a selection of burgers, but they also have items like fried chicken, chili dogs, popcorn chicken, and pizza. Individual set menus and family sets are available, with discount promotional offers from time to time. They are in several locations spread throughout Phnom Penh.
Piccola Italia Da Luigi
Piccola Italia Da Luigi is arguably the best place for pizza in Phnom Penh. Also referred to as Luigi's, Piccola is the star of the Tonle Bassac bar and restaurant district on Street 308. With Napoli-style thin crusts and margaritas (both the pizza and the cocktail), you'll also find delicious pesto and deli products available to dine in or take away.
Run by one of Phnom Penh's many Italian restaurateurs-turned-locals, Luigi's is busy most nights, and on weekends it's best to book to ensure a table. Moderately priced for Phnom Penh, definitely try a Piccolapizza with your favorite topping.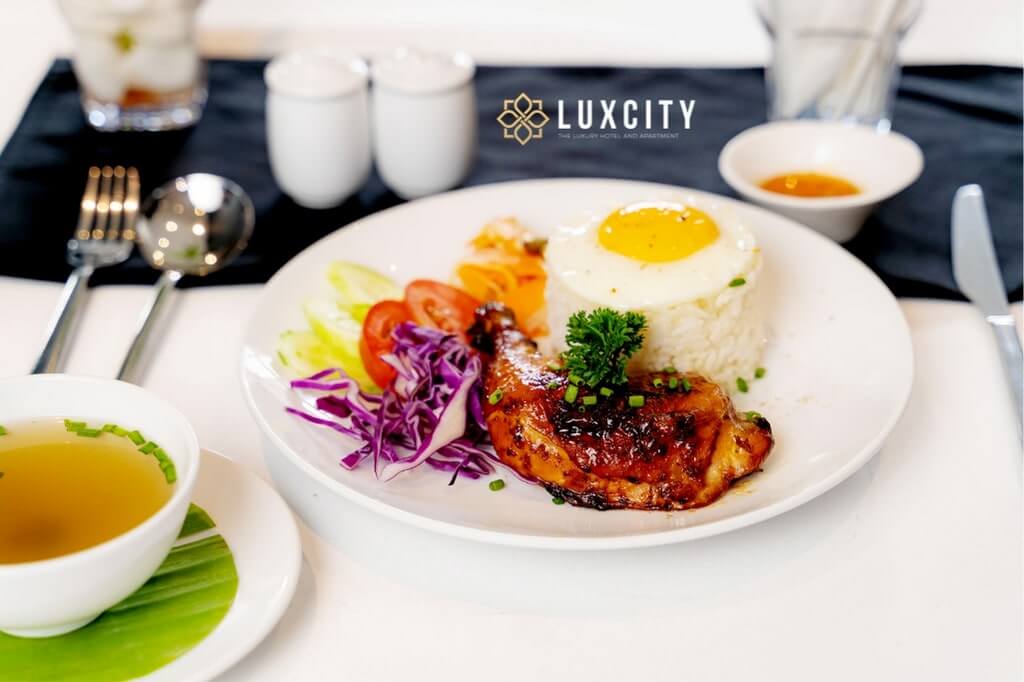 After reading this article, you must have understood what a restaurant is, its characteristics in Phnom Penh, and the evaluation criteria for how to choose the best quality restaurant for a weekend dinner with family. your family, right? In addition, you can refer to 10 suggestions on the best restaurants in Phnom Penh that Luxcity offers you. If you have any further questions, please contact us for answers. Wishing you a happy, warm, and happy weekend with your family and loved ones.
Read more travel articles in Cambodia and inspiration from Luxcity.com.