2022-12-20
How to catch bus from Bangkok to Phnom Penh [Ultimate Guide]
Phnom Penh has its own unique charm with wide leafy boulevards, exquisite Buddhist temples, and a lovely riverside promenade that surely woo any travellers' hearts. And are you planning to travel from Bangkok to Phnom Penh by bus but need help figuring out where to start? We are here to assist! This article offers all available buses leaving Bangkok and arriving in Phnom Penh, showing you the travel times, the ticket prices, and where to book them. You will also find all equipment information on board, including air conditioning, electrical outlets, or WiFi on the bus. So, scroll down and check it out!
Read more:
Where to book a bus from Bangkok to Phnom Penh
The distance between Bangkok and Phnom Penh by road is 660 kilometres. You can either drive or fly to the Cambodian capital. There is a direct bus from Bangkok to Phnom Penh, but if you don't want to spend 13 hours in the same seat, you can break up your journey, for example, from Bangkok to Siem Reap and then from Siem Reap to Phnom Penh.
Direct route from Bangkok to Phnom Penh
There is currently only one direct bus from Bangkok to Phnom Penh. The route is served by Transport Co International, which the government runs. The departure time has been changed since the route government. Now, somewhat inconveniently, the bus is scheduled to leave Bangkok's Northern Bus Terminal, Morchit, every morning at 5 a.m. It arrives in Phnom Penh by 6 p.m. the same day and steals your entire day. The bus crosses the border between Thailand and Cambodia at 6 a.m., which helps to explain the bus schedule. Bus tickets cost THB1000, making it a cost-effective way to travel from Bangkok to Phnom Penh.
The bus takes about five hours from Bangkok to the border and seven hours to get to Phnom Penh; add at least one hour (often two hours) to get through border formalities - mainly on the Cambodian side, as exiting Thailand is simple. The Aranyaprathet-Poipet border crossing is frequently overcrowded, with long lines.
Cheapest Bus: $25.00
Fastest Bus: 11h 30m
Earliest Bus: 1:55 AM
Latest Bus: 9:00 AM
Daily Bus Routes: 3
Distance: 327.9 miles
Bus company: Saly VIP, Travel Mart, Virak Buntham, BookMeBus.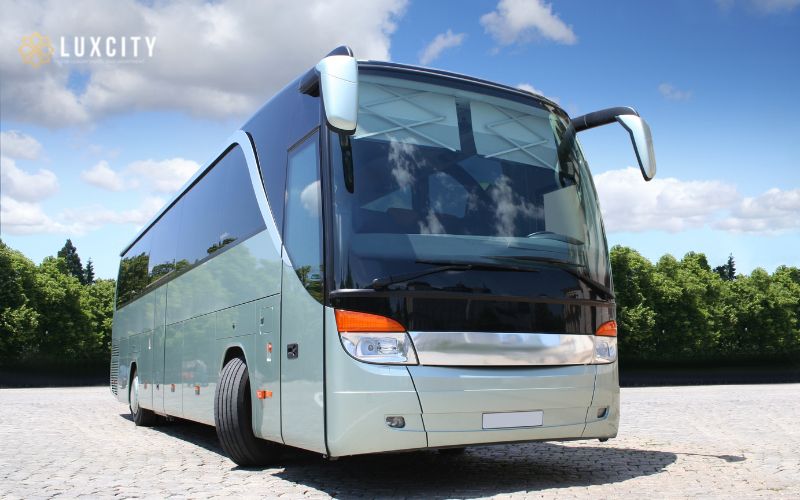 Routh from Bangkok to Siam Reap and then Siam Reap to Phnom Penh
The bus departs from Bangkok's Northern Bus Terminal Mo Chit and travels to Siem Reap in 7 hours. There are only two journeys per day, both in the morning. Bus tickets can be purchased at any travel agency on Khao San Road or the Mo Chit bus station. Remember that crossing the border is lengthy and can take several hours.
Travel time: 11h (1h – metro to Mo Chit bus station, 7h – bus, 3h – crossing the border)
Waiting time: 1h
Comfort level: Medium: soft seats, Wi-Fi, air-conditioning.
Cost: from $24 ($2 – metro to Mo Chit bus station + taxi, from $22 – bus)
Where to Book Bus from Bangkok to Phnom Penh?
You can book the ticket and check for detailed agenda via the ticket websites: Camboticket, Bookaway, Bookmebus
They provide a detailed timeline for you to check out and the bus stops in both Thailand and Cambodia. It is better to call for the information and detailed guide if you want to ensure the experience throughout the trip.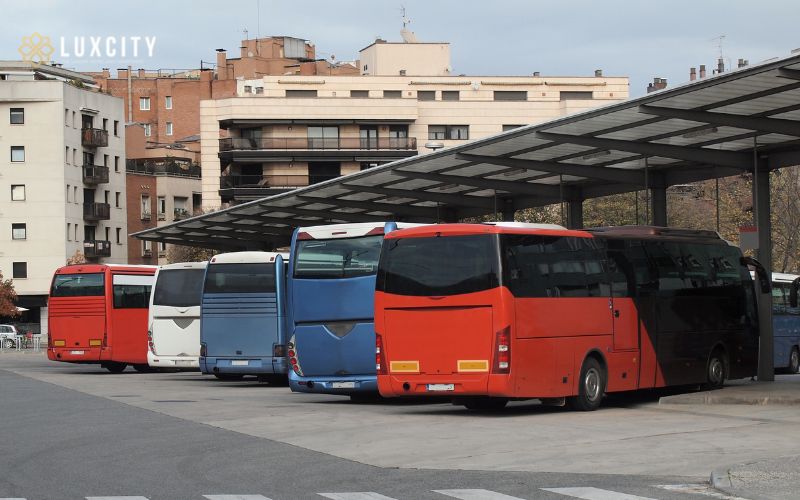 VISA Scam Alert
Not be surprised if, instead of going directly to the border, your government-operated bus stops at a 'visa agency,' sometimes with a 'Cambodian Consulate' sign. Touts will try to force you to get your Cambodian visa there, claiming that it is the only official way to do it and that you cannot get it at the border. You can let them handle all the paperwork for you - it will cost you about USD15-USD20 more - but you can quickly obtain your Cambodian visa while entering the country. In any case, plan on spending about an hour at the visa agency because some of your fellow travellers who are unaware of the scam or are willing to pay a few extra baht will use the service. Arguing is entirely pointless, so be patient.
Note The official visa fee for a tourist visa is USD30, but you will almost certainly be asked to pay an additional THB100-200 to speed up the process by border officers. Also, make sure to include one passport-sized photo with your application.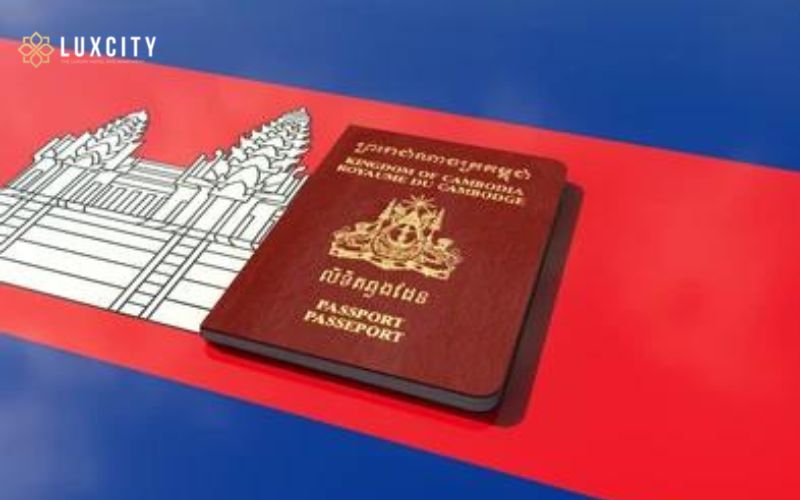 How to avoid it?
Apply for your Cambodian visa online through the official website of the Ministry of Foreign Affairs and International Cooperation of the Kingdom of Cambodia if you want to avoid the inconvenient situation at the travel agency or at the border. The e-visa costs USD30 plus USD7 for application processing. Cambodia's major international borders, including Phnom Penh International Airport, Siem Reap International Airport, Poipet (Banteay Meanchey), Cham Yeam (Koh Kong), and Bavet, accept e-visas (Svay Reing).
Another common scam involves the sale of a USD6 'quick pass' card for passing through Cambodian immigration. There is no need to purchase it because it provides no benefit.
Frequently Asked Questions You Don't Wanna Miss
How much does a Bangkok Phnom Penh bus trip cost?
This depends on, among other things, the day and time of travel. The cheapest trip is available from $25.00 and takes 13h 35m to reach Phnom Penh. Compare offers to save money!
How long does a bus journey from Bangkok to Phnom Penh take?
The fastest bus from Bangkok to Phnom Penh is offered by Virak Buntham and takes 11h 30m. Bus tickets for this connection cost $44.50. In this context, bear in mind that the journey can take longer due to traffic.
What time is the first bus from Bangkok to Phnom Penh?
The earliest bus arriving in Phnom Penh from Bangkok starts at 1:55 AM. However, information regarding departure times may differ on weekends and holidays
What time is the last bus from Bangkok to Phnom Penh?
The latest bus trip departing from Bangkok for Phnom Penh starts at 9:00 AM. Please note that departure times may differ on weekends and holidays.
What can I take on the Bangkok to Phnom Penh bus route?
Depending on which provider you travel with, what you're allowed to bring with you can vary. Generally, you can take a suitcase and hand luggage with you on the Bangkok Phnom Penh bus route free of charge.
What equipment is available for the Bangkok Phnom Penh bus route?
The equipment on board differs depending on the provider. However, many long-distance buses have WiFi so you can tell your friends your location during the journey. To make travelling even more pleasant, air conditioning systems provide ventilation.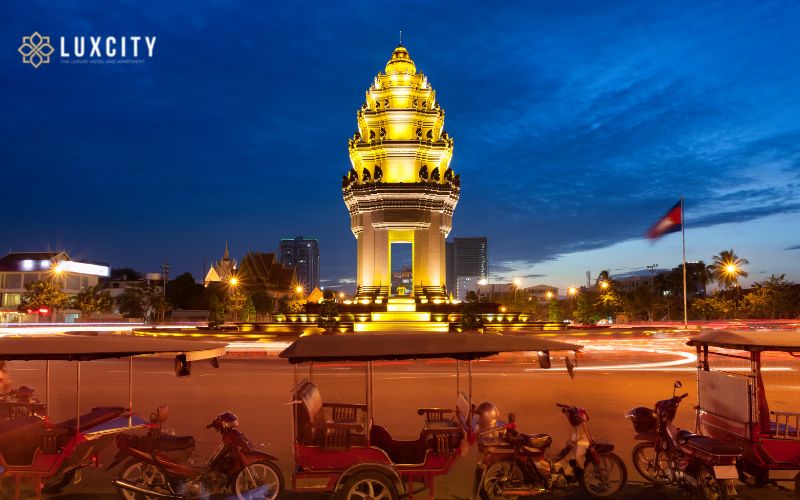 Thailand and Cambodia are adjacent countries. Many visitors who travel to Southeast Asia combine their trips and visit both countries. While flying is currently the most convenient option, taking the bus may be better if you are looking for a more budget-friendly option and want to explore more of the local experience while commuting. So, above is a guide to taking a bus from Bangkok to Phnom Penh, which has helped you prepare for your trip. Once you've arrived in Phnom Penh, take advantage of the exciting activities we've compiled - learn more here.