2023-01-02
Top 10 things you should do when visiting Phnom Penh
Cambodia is such a gorgeous country with so many stunning and historical destinations to visit that it is indeed difficult to narrow your journey to just one area. Located on the banks of the Tonle Sap and Mekong Rivers, Phnom Penh was once known as the "Pearl of Asia." The capital of Cambodia was one of the most beautiful French-built cities in Indochina. The beautiful mix of Khmer and colonial architecture in this charming city will blow people away. The following is a list of the top 10 activities that are highly recommended in Phnom Penh.
Phnom Penh is a busy place with a mix of modern and traditional features that will make your trip there even more enjoyable.
Learn more:
Gorge at the Central Market
The Phnom Penh Central Market is also known as Phsar Thmey, which means "New Market." It is one of the must-visit landmarks in Phnom Penh. This market, designed by Desbois and built in the Art Deco style, was the largest of its kind in Asia when it was built in 1937, during the French colonial era. Its structure is shaped like a cross, with a lovely central dome. And it has four wings full of shops selling gold and silver jewelry, antique coins, counterfeit name-brand watches, and other similar items. Before reopening to the public in 2011, Central Market was fixed up with money from the French Development Agency.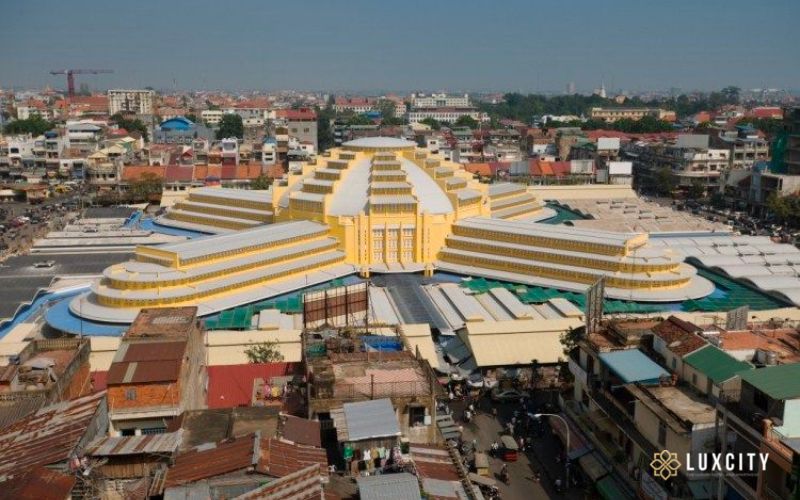 Explore the stunning Royal Palace
Where London has Buckingham Palace, Phnom Penh has the Royal Palace. The Phnom Penh Royal Palace is a Khmer-style Throne Hall constructed in 1866 to house Cambodia's King and his family. The Royal Palace, with its traditional Khmer roofs and beautiful gilding, used to be the tallest building in Phnom Penh.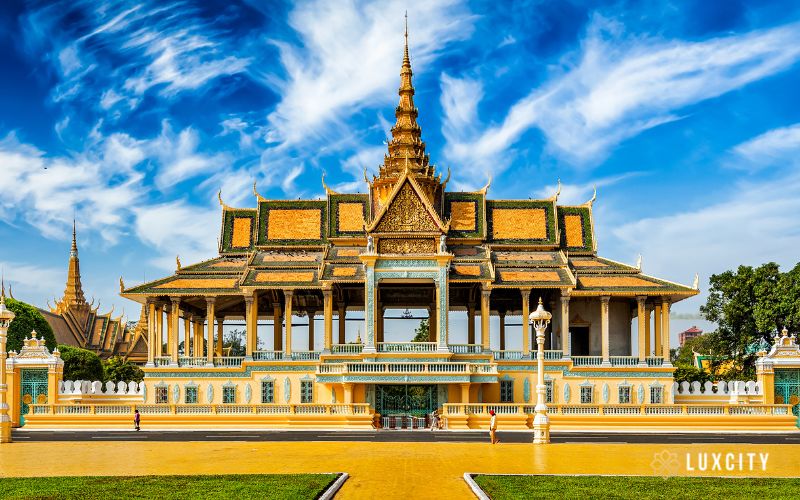 It is the official residence of Cambodia's King, hence there are some areas in the palace that are not open to visitors. The public areas include the Throne Hall with its 59-meter-high tower modeled after Angkor's Bayon, the open-air Chan Chaya Pavilion (Dancing Pavilion), which is sometimes used for classical Khmer dance performances, and the Silver Pagoda, which has a sterling silver floor and a Buddha statue covered in 9,000 diamonds. All visitors must dress modestly or purchase a sarong at the entrance.
Walk around the stunning National Museum
The best Khmer sculptures from the last thousand years or more are on display at the National Museum of Cambodia. It was built between 1917 and 1920. Its classic terracotta exterior has an attractive courtyard garden, making it a great addition to the area just north of the Royal Palace.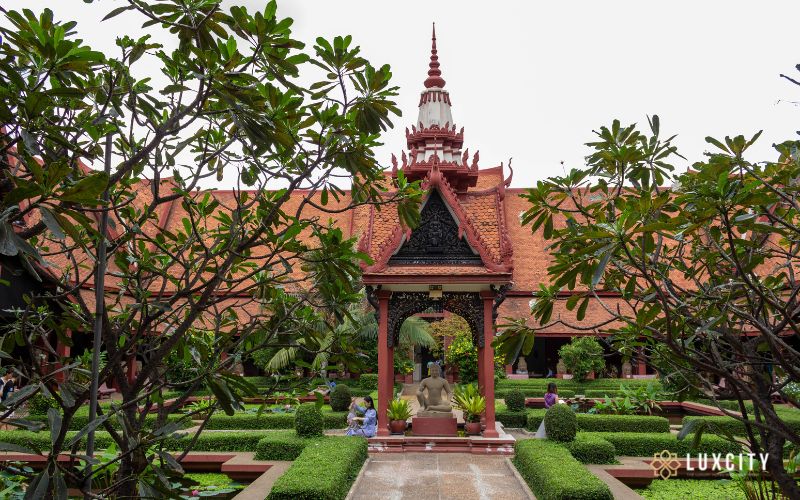 It has sculptures, ceramics, and ethnographic items from prehistory to after the end of the Angkorian Empire. With its large collection of important Buddhist and Hindu sculptures, the Museum also functions as a place of worship for the local community. As a result, the National Museum of Cambodia is an excellent place to begin for visitors looking to immerse themselves in Khmer culture.
Stroll down Sisowath Quay
Sisowath Quay or Riverside is named after Cambodian King Sisowath. It is located near the National Museum of Cambodia. The Quay is a fusion of French and Khmer architecture. Sisowath Quay is home to vendors, locals, visitors, ex-pats, and a row of stores, pubs, cafes, restaurants, and luxury hotels. It's either a fantastic spot to hang out or a relaxing environment, with great beer, awesome coffee, and French baguettes available along the entire length.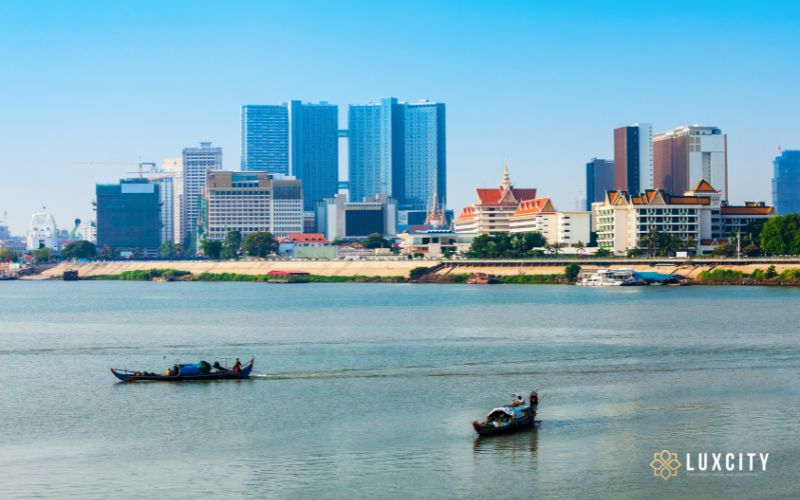 Discover the beauty of Wat Phnom
Wat Phnom is located on the lone 'hill' in town, a 27m-high tree-covered mound. History says that the first pagoda was built here in 1372 to hold four Buddha statues that Lady Penh found here. They had been left here by the Mekong River. As a result, the city is known as Phnom Penh, or "Penh Hill."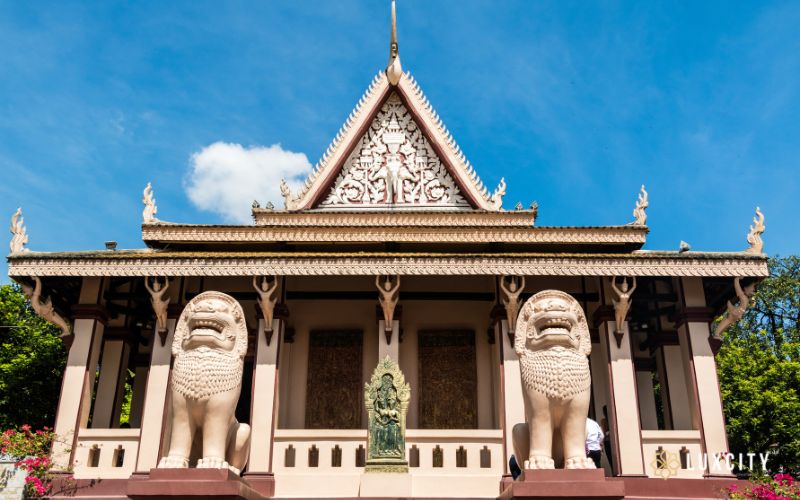 The main way to get into Wat Phnom is to go up the grand eastern staircase, which is guarded by lions and naga (a mythical serpent-being) balustrades. Visitors usually come here to pray for good luck, success in exams, or in business. When a wish comes true, the faithful come back to give the gift they promised, like a garland of jasmine flowers or a bunch of bananas (of which the spirits are said to be especially fond).
Explore Phnom Penh Night Market
After a day of cultural sightseeing, go to the Phnom Penh Night Market to enjoy the modern pleasures of Cambodian life. Taste Cambodian food and talk to the friendly people selling it. There will be a lot of grilled meat on sticks, noodle soups, dried seafood, and fruit shakes. Also, there will be drinks. Nearby are plastic tables and chairs where you can put all your food and have a feast.
Read more: Top 10 fun things to do in Phnom Penh at night - the city for night owls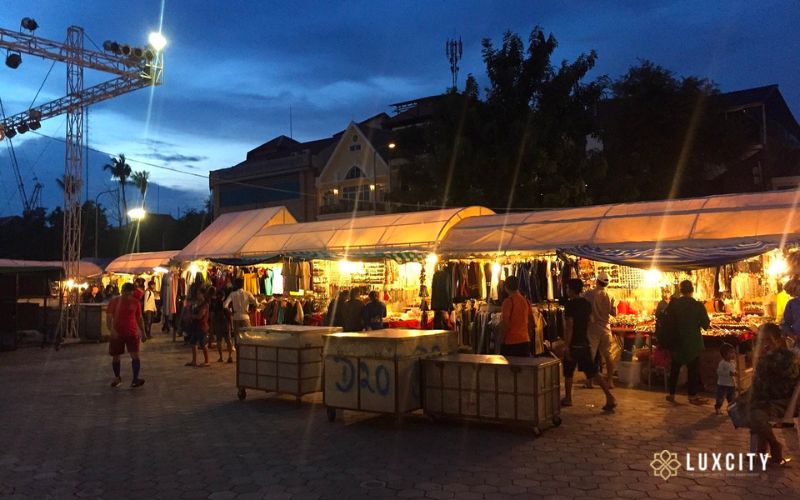 After you've had enough to eat, take a look at the shops. There are stalls after stall where you can buy clothes, jewellery, bags, shoes, dishes, hardware, and a variety of small items that would make great souvenirs.
Walk around the Silver Pagoda
This gorgeous Buddhist temple is the best example of South East Asian culture. The Silver Pagoda brings to life everything you thought you knew about Cambodia, from the golden roof to the orange-clad monks. When you get close to the temple's front door, you'll see why it's called the "Silver Pagoda." As a gift to Buddha, the floor is made of 5,000 shiny silver tiles. You can't walk on these tiles, but you can look at them.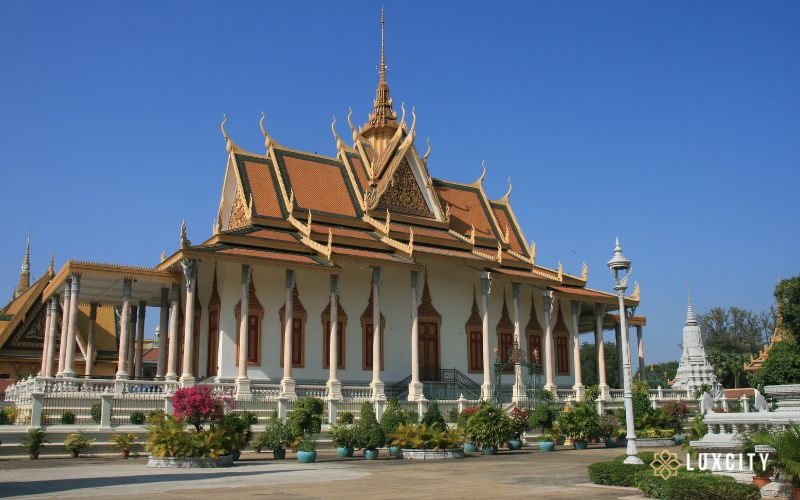 If you go up the grand staircase, you'll reach the Temple of the Emerald Buddha, which is covered in 2086 diamonds and looks like a jewel box. On top of that, this Buddha sits next to an 80-kilogram bronze Buddha, a Buddha made of pure gold, and a Buddha made of silver and gold, each with its own story.
Take a gander at Killing Fields of Choeung Ek
About 20,000 men, women, children, and babies who had been held and tortured at S-21 prison were sent to the Choeung Ek extermination camp between 1975 and 1978. Today, it is a peaceful place where people can learn about the terrible things that happened there decades ago. Admission includes an excellent audio tour, available in several languages.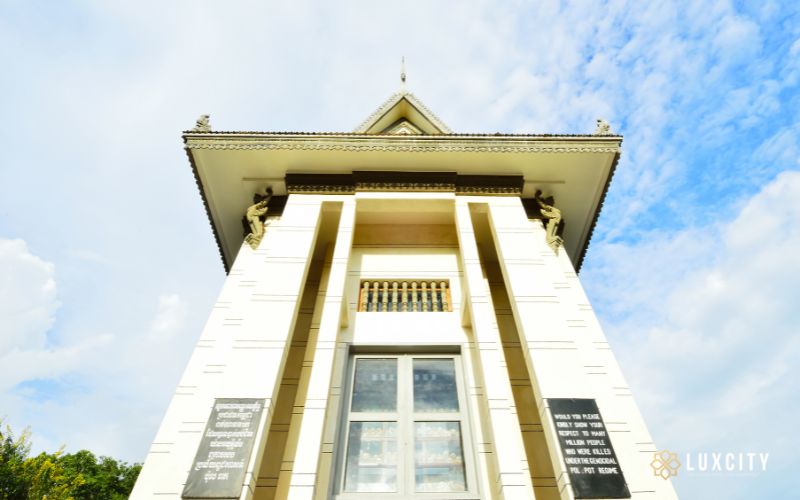 Visit Tuol Sleng Genocide Museum
In 1975, Pol Pot's security forces took over Tuol Svay Prey High School and turned it into a prison called Security Prison 21 (S-21). It quickly became the biggest place where people were held and tortured in the country. The Tuol Sleng museum, which is in S-21, shows what the Khmer Rouge did and how bad it was.
About 20,000 people who were being held at S-21 were taken to the Killing Fields of Choeung Ek between 1975 and 1978. Like the Nazis, the Khmer Rouge leaders kept careful records of how cruel they were. Every prisoner who went through S-21 was photographed, sometimes both before and after being tortured. The museum has room after room of scary black-and-white photos. Almost all of the men, women, and children in the photos were later killed.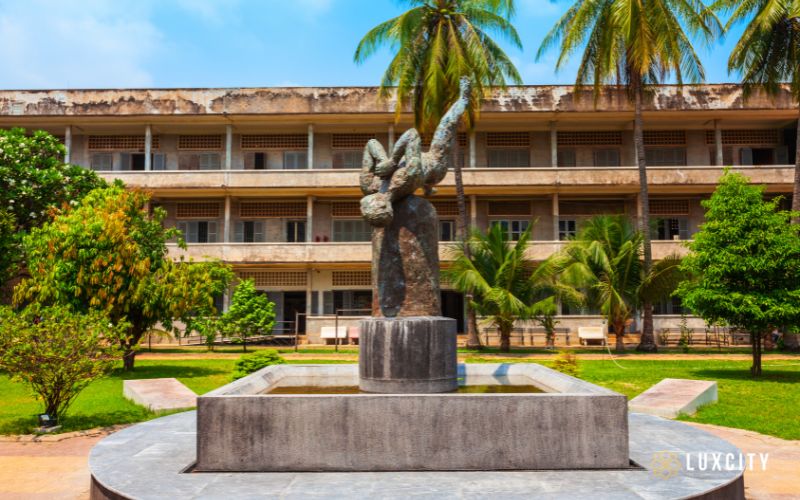 The style of the number board on the prisoner's chest can tell you what year a picture was taken. A few people from Australia, New Zealand, and the United States were also held at S-21 and killed there. It's a good idea to hire a guide because they can tell you about the people in the photos and what happened to them. There is also an audio tour, which visitors who don't have a guide should use to learn more.
Explore Koh Dach - Cambodia's Silk Island
Koh Dach, also called Silk Island, is close to Phnom Penh, but it's a world away from the busy city. Koh Dach, a little island approximately 45 minutes by tuk-tuk or moto and a quick ferry ride from Phnom Penh, is a perfect place to get away from the city and experience rural Cambodia.
The island's cool serenity is perfect for taking a break, but it's also a wonderful place to explore Cambodia's quaint towns, unwind by the river, or even go for a swim.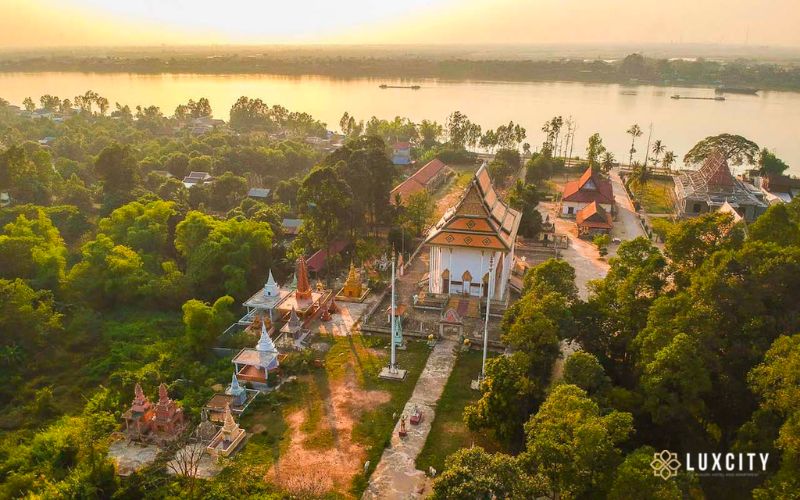 Cambodia has a long and rich history of silk weaving that goes back to before the Angkorian empire. Even though the practice is becoming less common, people all around the country are making an attempt to revive it. Communities devoted to weaving can be found all across Koh Dach.
Visitors can learn more about the process, which starts with feeding mulberry leaves to silkworms and ends with viewing the finished product.
Phnom Penh is more than just Cambodia's capital; it astounds visitors with its breathtaking surroundings, rich history and culture, and the instinctive hospitality of its people. And it's what keeps people coming back again and again. Put Phnom Penh on your bucket list and make plans to visit this lovely country one day.
Follow Luxcity for more insightful travel tips for your trip to Phnom Penh and Cambodia! Our dedicated staff will provide you with the greatest stay experience possible, making your trip more enjoyable. Check out Luxcity's 4-star rooms, which are ideal for both short and long-term stays.