2023-01-03
The complete guide on how to take the bus from Phnom Penh to Poipet
Although there are several transportation options to go from Phnom Penh to Poipet, taking the bus is still a budget-friendly choice for most travelers. Let's explore how to catch the bus from Phnom Penh to Poipet in this article.
Poipet is a city in Banteay Meanchey province in Cambodia and it is located on the border of Thailand. This city is surrounded by Sisophon, Svay Chek, Banteay Neang, Khok Sung, and Aranyaprathet and Poipet is located at the distance of 400 Km from the capital of Cambodia, Phnom Penh. The pin code of Poipet is 01407 and the coordinates are 13.6500° N, 102.5667° E. Here is what you should do when traveling to Poipet.
Learn more: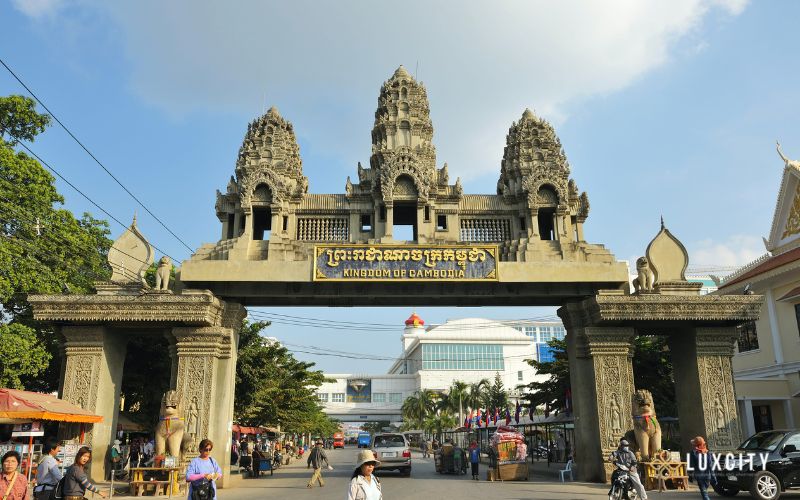 This city is home to numerous casinos. As you walk around this area, you will see a lot of tempting casino promotions. If you want to give it a try, you will need to register as a casino member. Cambodians are not allowed to gamble, but foreigners are. Like in Las Vegas, the casinos offer things besides gambling, like massages, spa treatments, restaurants, and even a couple of golf courses.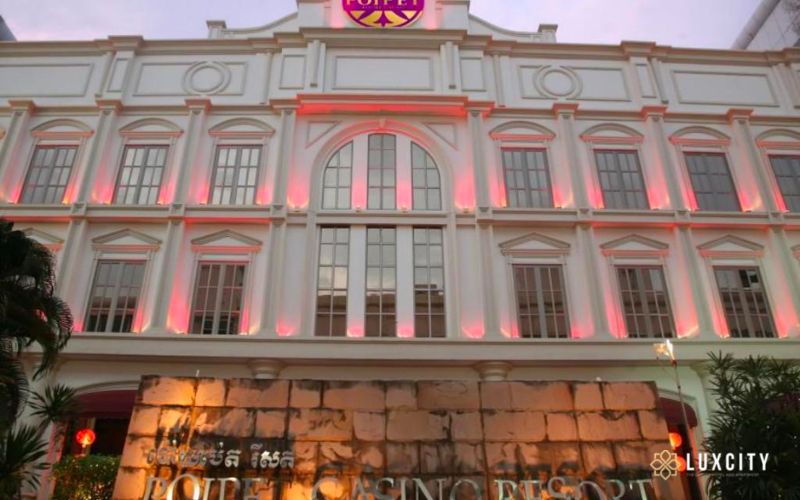 Although most travelers only stop here for a short while, those who are knowledgeable and curious can gain some fascinating insights into Cambodia's seedy underbelly by visiting this town. Poipet has always been a major transportation hub, and it is now the western railhead of Cambodia's dead rail network, which used to connect to Thailand's working rail network.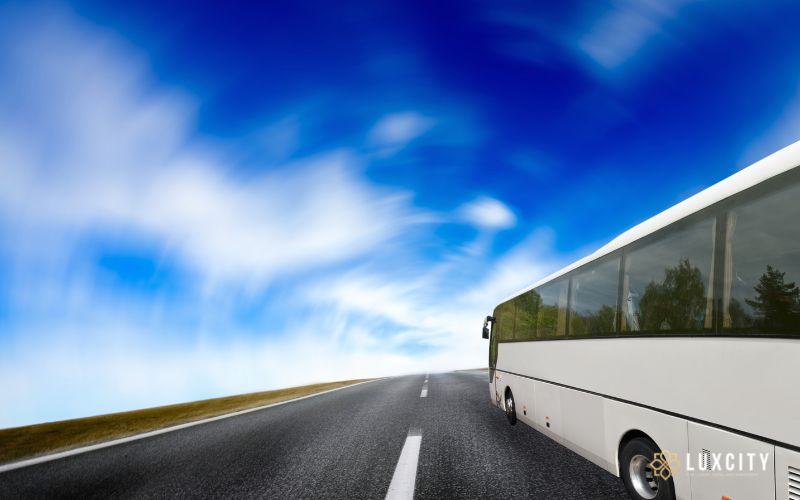 Cambolink21 Express
Duration: 8 hours
Price: US$14 – US$20
Frequency: every 3 hours
Book at: 12go.asia
Virak Buntham
Duration: 7.5 hours
Price: US$13 – US$19
Frequency: 5 times a day
Book at: 12go.asia
Phnom Penh Sorya
Duration: 9.5 hours
Price: US$11
Frequency: every 4 hours
Book at: Facebook
Cambodia Post VIP Van
Duration: 8 hours
Price: US$12
Frequency: once times per day
Book at: Bookmebus
The Transport Company
Duration: 8.5 hours
Price: US$8 – US$24
Frequency: once times per day
Book at: 12go.asia
Top tips to make the most of your travel time in Poipet
Poipet is infamous for scams that specifically target tourists from other countries. Some of them include those involving visas and fraudulent bus tickets. If you are entering Cambodia via Thailand and require a visa, it is in your best interest to report immediately to the immigration centre upon arrival. There will be a large number of agents that approach you with the possibility of obtaining what they call an expedited visa, a quick visa, or some other moniker. Avoid dealing with these agents since they will charge you three times as much for your visa, although you may easily obtain one by going directly to the official immigration centre of Cambodia located at the border.
Similarly, several tour operators contact travellers, claiming to sell cheap bus tickets for public buses, which are actually scam tickets. It is strongly recommended that you do not purchase bus tickets from any of the following agents, travel firms, or intermediaries in Poipet.
It is recommended that you book buses either online or through your respective hotels and guesthouses (who also charge slightly higher for tourists). It is not a good idea for tourists to carry about a significant amount of cash or to be out and about late at night.
Try to avoid driving on deserted roads and staying out after stores have closed. Not every casino is honest, and some of them ask extremely high entrance fees just to get in the door. Perform some research before putting any of them to the test.
Frequently asked questions about Poipet
What makes Poipet such a well-known name?
It is a destination for tourists from other countries who are looking for a place to legally gamble at casinos while still having a good time. Poipet is a place that offers a lot of different kinds of entertainment, so going there could be very enjoyable for you.
Who should go to Poipet?
Poipet is a wonderful vacation spot for young couples as well as singles and groups of friends looking to have a good time. It is not a site that is advised for people who are travelling with children.
When is the best time of year to go to Poipet?
The months of October through February offer pleasant temperatures and reasonable levels of humidity, making these months the ideal time to plan a trip to Poipet. The weather is perfect for spending time outside right now.
What is the effective way to get to Poipet?
Poipet is easily accessible from the country's most important urban centres, including Siem Reap, Phnom Penh, Kampot, Battambang, Kratie, and Kep. There are minivans as well as buses that are at your disposal. Depending on your starting city, it can take anywhere from three to six hours and cost between three and four dollars.
You can also get there by hiring a taxi, which will cost you between 30 and 40 US dollars and will take approximately 4 hours to get there from both Siem Reap and Phnom Penh cities.
Where are the other locations that are close to Poipet?
The most notable locations in close proximity to Poipet include Phnom Penh, which is located 2 kilometres away from Poipet, Kep, which is located 128 kilometres away from Poipet, Siem Reap, which is located 229 kilometers away from Poipet, Sihanoukville, which is located 0 kilometers away from Poipet, and Kirirom National Park, which is located 9 kilometers away from Poipet.
Have a good time on your vacation to Poipet, and if you want to learn more about how to make the most of your time in Cambodia beyond what's offered here, you may do so by reading the information provided on Blog.