2023-01-03
The Ultimate Guide on how to get from Kep to Phnom Penh by bus
Located in the southwest of Cambodia, Kep is one of Cambodia's top seaside destinations, and all travelers should visit at least once in their lives. After spending days in Kep, you can simply catch a bus back to Phnom Penh.
Kep used to be filled with the ruined shells of old villas that had been destroyed during the Khmer Rouge era and the subsequent Civil War and stripped down by the departing Vietnamese army. It has recently become a famous Khmer holiday spot for many travelers. This wonderful beach is filled with snow-white sand from Otres Beach and is extended to 50m. In this beautiful coastal area, there are a number of quiet resorts and good seafood restaurants.
Learn more:
What is Kep?
Travelers can easily find the dining platform, and seafood vendors line the road behind the beach. This area is usually busy on the weekends and deserted during the week. Kep seems to be going through something of a renaissance, with several mid-range and high-end guesthouses and bungalows recently opening or still being built. The seafood is affordable, plentiful, and delicious, especially the well-known crabs. Kep also has a large national park that covers various mountains with lush green rainforests.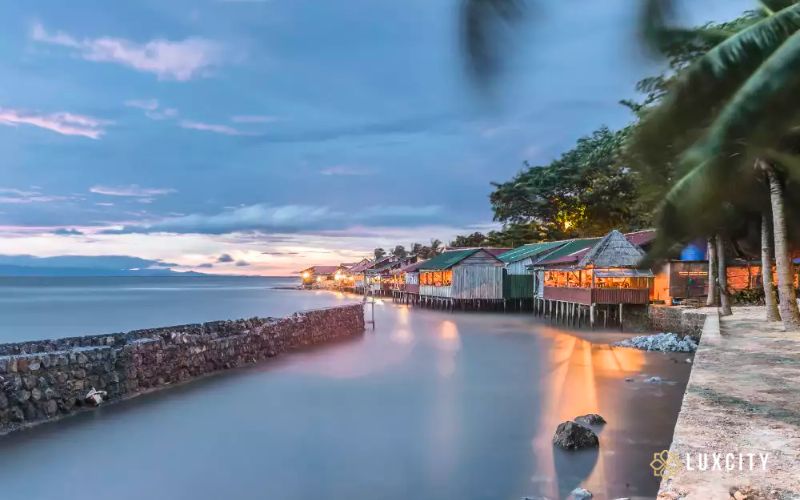 The story behind the name Kep told of a king named Sa Kor Reach who had a powerful spell. At Angkor Thum, he cast a sleeping spell on a commander, then stole the commander's white horse and fled with his regiment to the southwest coast. When he stopped for a break at the beach, he was ambushed by the commander's forces, who pursued him from behind. He jumped on the horse, and the horse reared, knocking him and the saddle to the ground. Then he got back on the horse and ran away without picking up the saddle because the commander's troops were getting close. So that's why this area was called "Kep Seh," which means "the saddle." Now, it's just called "Kep".
How To Get From Kep To Phnom Penh by bus?
Bus is the solely public transport between Kep and Phnom Penh. There are several bus options available, ranging from basic non-air-conditioned buses to modern bus services that travel faster. Buses run every 15 minutes to an hour from 6:00 AM to 12:00 PM. Visitors can purchase tickets online in advance. It takes about 4-6 hours of travelling by bus from Kep to Phnom Penh.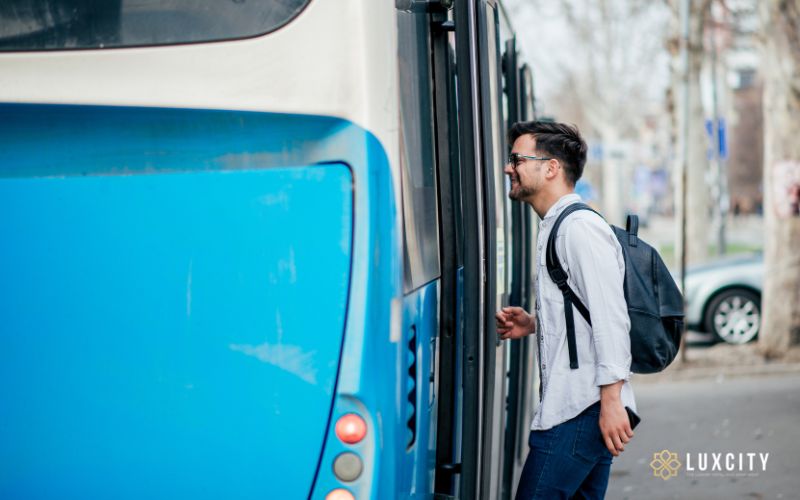 Kep to Phnom Penh Bus Information:
Average Bus Duration: 4 hours
Average Ticket Price: USD 10
Approximated Distance: 168 km
Bus Companies: Ekareach Express, Kim Seng Express, Vibol Express, Cambodia Post VIP Van
What to do in Phnom Penh?
Phnom Penh used to be a small provincial city, but those days are over. Now, the capital has become more modern, which is different from the rest of this mostly rural country. But Phnom Penh is also full of surprises. You can go there and enjoy the busy nightlife or take a walk along the river and end up at the beautiful Royal Palace. Do you want to go shopping? Visit the Central Market, which has a colonial style, or the Russian Market, which is smaller. The capital of Cambodia will never stop surprising you.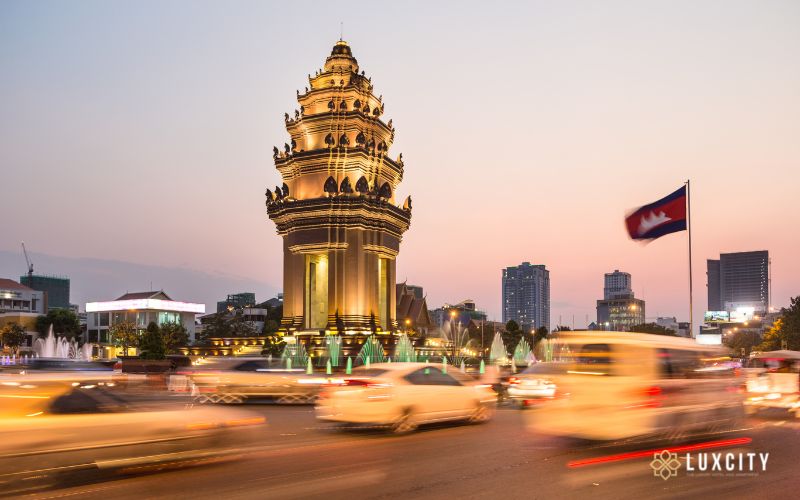 Here are top 10 activities that you should do when travelling to Phnom Penh
Visit Phnom Tamao Wildlife Rescue Centre
Enjoy breath-taking performances by at-risk teenagers in the Phare Cambodian Circus
Admire the ancient beauty of the Preah Vihear Temple
Understand the history at Tuol Sleng Genocide Museum
Get immersed in the local culture at the Osoam Cardamom Community Centre
Lay down on the yellow sand and enjoy the cool water on the Koh Rong Sanloem beach
Hike alongside rescued elephants with Mondulkiri Project
Cycle with the Grasshopper bike tours: Rats, Trash, and Booze
Rock-climb and sightsee at Kampot
Cruise on Phnom Penh's river.
What should you know before visiting Phnom Penh?
Buddhism Rules
Remember that Buddhism is the dominant religion in Cambodia, and that Cambodians are generally reserved people; accordingly, you should dress appropriately while in Cambodia. Women are required to cover their shoulders and wear a skirt or pants that fall below the knees in order to enter pagodas, religious structures, temples, or palaces.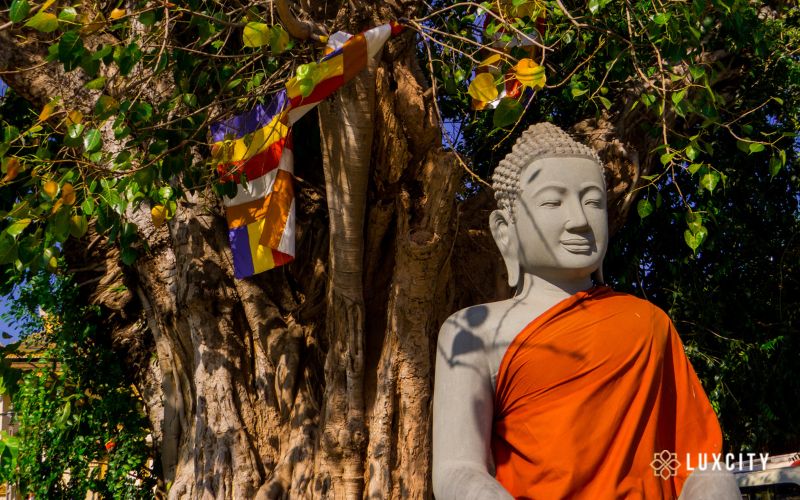 Currency
Riel is Cambodia's official currency, but the US dollar is also used widely across the nation. Riels are typically only used for transactions that are less than a few dollars in value, whereas dollars are used for everything else. Expecting to pay for a tuk-tuk with a $100 bill or even a $20 bill is unrealistic in Cambodia because most transactions are conducted using small changes. Remember to keep your bills in good condition because many establishments do not accept torn bills, particularly ones with a higher value. Wrinkled $100 bills are another common reason for their rejection.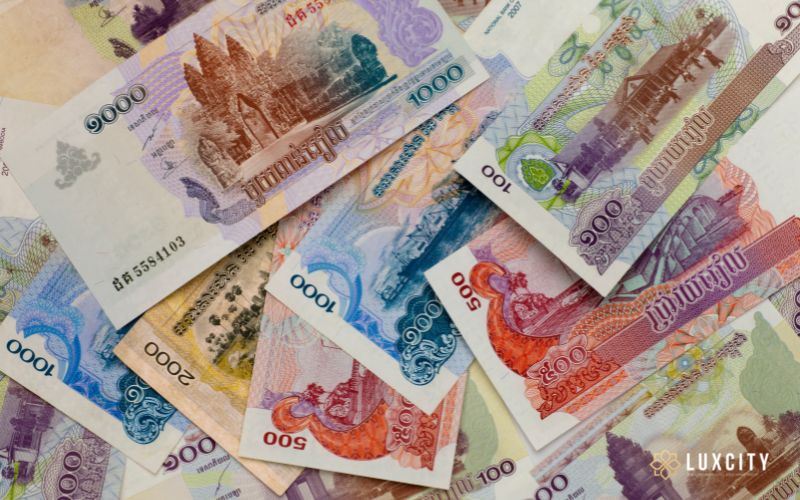 Learn some Khmer phrases
While Cambodians, particularly younger Cambodians, can speak English to a fairly high level, it is still a good idea to pick up a few Khmer phrases for yourself. Here are some Khmer phrases you should try to memorise before you go to the country.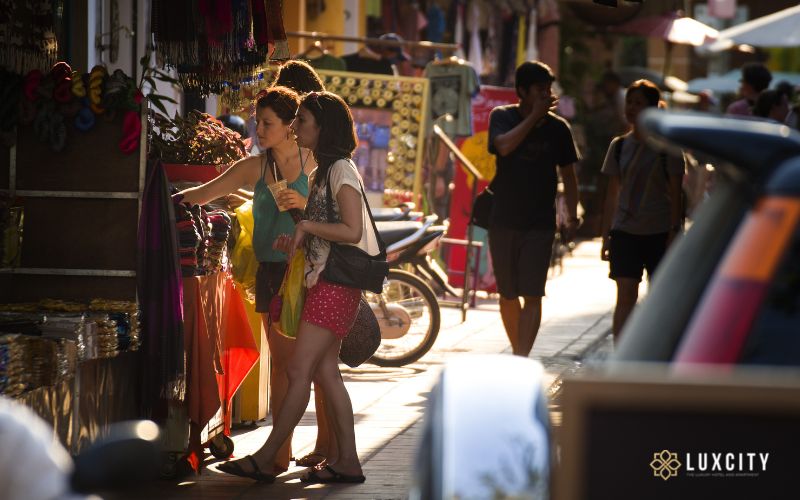 Chom reap sour [chom-reap-sour] – Hello (formal)
Cambodians are very polite, so this more formal way of saying hello is used to greet seniors and other people with higher social status.
Susadei [soo-sa-day] – Hello (informal)
This is a more casual Khmer greeting given by peers or friends. It is also served with a sampeah (a small bow with the hands joining together).
Soksaby [sok-sa-bye] – How are you and I am fine
It may sound unusual, but the Khmer style of asking "how are you?" and the response "I'm fine" are the same. However, there is a distinction in intonation. The question and answer have rising and falling intonations, respectively.
Chom reap lear [chom-reep-lear] – Goodbye (formal)
On formal occasions, this is how you say goodbye. Don't forget to give a bright smile!
Lear hi [lea-hi] – Goodbye (informal)
This is the more casual, common way to say goodbye
Bah [bah] – Yes (male)
Jah [chaa] – Yes (female)
Ot teh [ot-tei] – No
Knowing how to say no will come in useful when dealing with the tuk-tuk / remork drivers you'll encounter as soon as you arrive in the nation.
Arkun [ar-koon] – Thank you
A simple "thank you" is appreciated everywhere.
Som dtoh [som-toe] – Sorry/ Excuse me
This is another helpful phrase to learn before you arrive in the country.
One day is not nearly enough time to see everything in Phnom Penh, Cambodia's capital city. However, with a well-planned itinerary, you can have the most memorable 24-hour experience for all the right reasons in this city. Follow us to get more Cambodia travel inspiration!
Luxcity is a wonderful place to stay in Phnom Penh because of our prime location and 4-star service. Contact us to get the best deal!