2023-05-24
Best guesthouses in Battambang with local host family [Cheap and Safe]
Welcome to the enchanting city of Battambang, nestled in the heart of Cambodia. Renowned for its rich cultural heritage and captivating charm, Battambang beckons travelers seeking an authentic and immersive experience. If you are looking for some sort of local vibes and immerse yourself in true nature, choosing guesthouses provides a more intimate atmosphere, allowing you to connect with the local community and gain insider knowledge about the city. In this article, we will unveil the best guesthouse in Battambang with local host family that promises to elevate your stay and create lasting memories.
Learn more: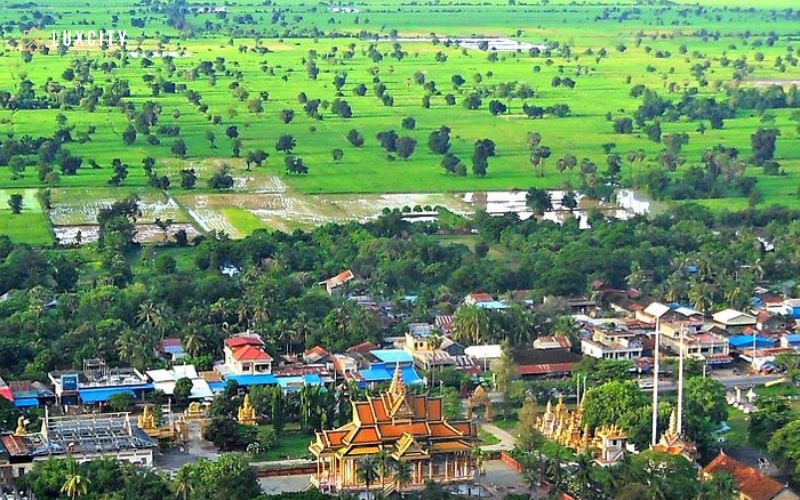 Where is Battambang? Why is it worth visiting?
Nestled in northwestern Cambodia, Battambang is a hidden gem that beckons travelers seeking an authentic and inspiring experience. This captivating city boasts a rich cultural heritage and picturesque landscapes that are sure to leave a lasting impression. From its well-preserved colonial architecture and ancient temples to its vibrant markets and serene countryside, Battambang offers a unique blend of authenticity and tranquility. Immerse yourself in the local way of life, witness traditional arts and crafts, and savor the flavors of Khmer cuisine. The warm hospitality of the locals and the city's natural beauty will inspire you to embrace the true essence of Cambodia. Battambang is a destination that rewards those who seek a genuine and unforgettable travel experience.
Learn more: Top 5 Best Places to Find Street Food in Phnom Penh You Cannot Miss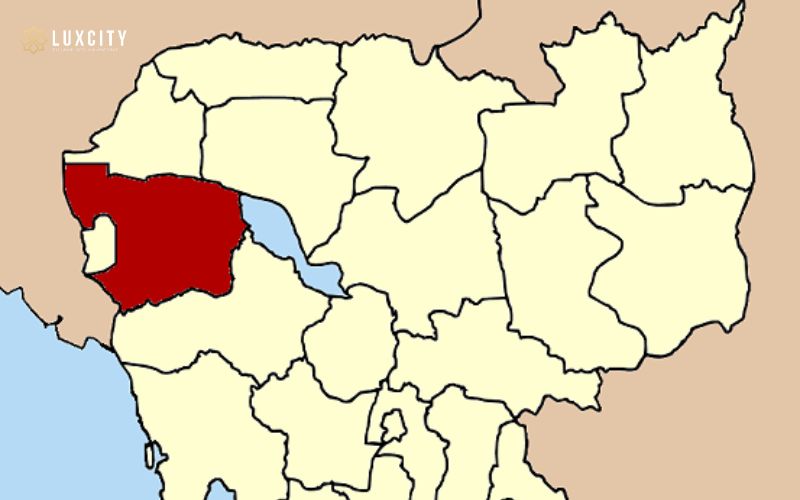 Must-do activities for any traveller in Battambang
Bamboo Train Ride: Hop aboard the famous Bamboo Train, a unique and thrilling mode of transportation. Zoom along the tracks on a bamboo platform and soak in the picturesque countryside views as you glide through rice fields and local villages.
Phnom Sampeau: Visit Phnom Sampeau, a stunning hilltop temple complex with a tragic history. Climb to the top and marvel at the panoramic views of the surrounding countryside. Explore the ancient pagodas and learn about the area's dark past, including the Killing Caves, which serve as a haunting reminder of Cambodia's turbulent history.
Battambang Circus: Be captivated by the extraordinary performances at the Battambang Circus. This innovative social enterprise showcases the talents of local youth who have been trained in various circus arts. Enjoy a mesmerizing show that combines acrobatics, theater, and storytelling, showcasing Cambodia's cultural heritage in a unique and entertaining way.
Learn more: How to get bus from Phnom Penh to Battambang [and Vice Versa]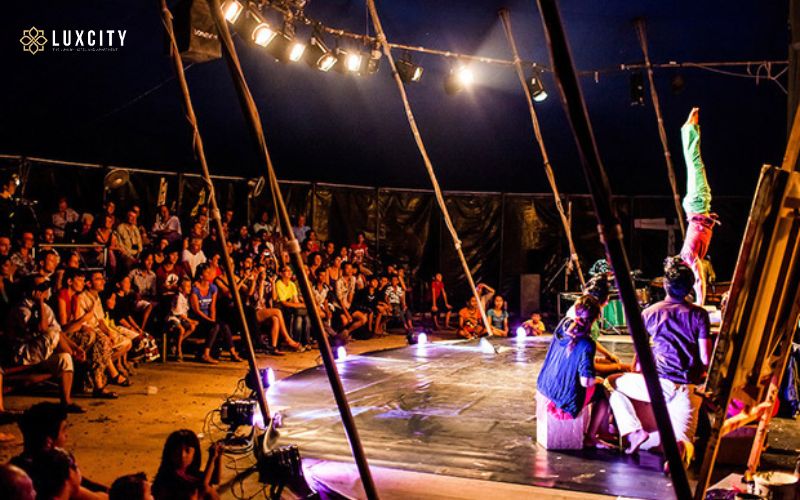 Explore the Countryside: Rent a bicycle or take a tuk-tuk and venture into the serene countryside surrounding Battambang. Pedal through picturesque villages, lush rice fields, and tranquil waterways. Interact with friendly locals, observe traditional rural activities, and experience the peacefulness of rural life.
Sample Khmer Cuisine: Indulge in the flavors of Khmer cuisine by exploring Battambang's local food scene. Visit the vibrant markets and street food stalls to taste delicious dishes like fish amok, lok lak, and num banh chok (Khmer noodles). Don't miss the opportunity to try the famous bamboo sticky rice, a local specialty.
Learn more: Top 10 Best Khmer Restaurants in Phnom Penh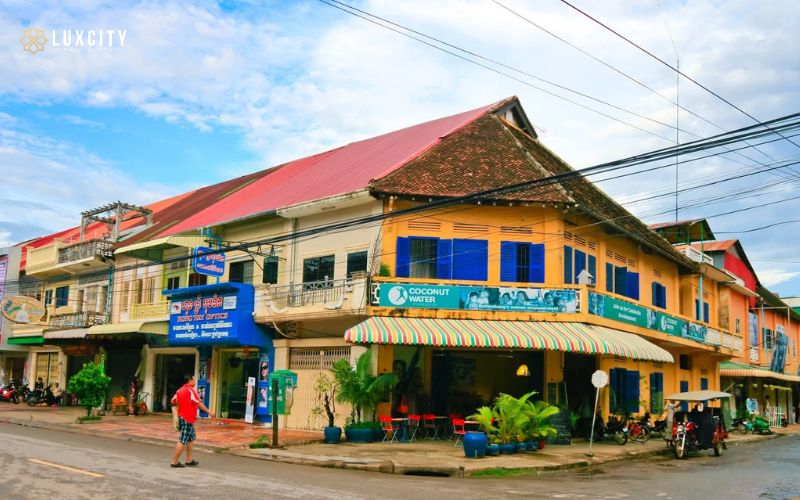 Best Guesthouses in Battambang with Local Host Family in 2023
Por Chey
Address: Street 129, Battambang, Cambodia.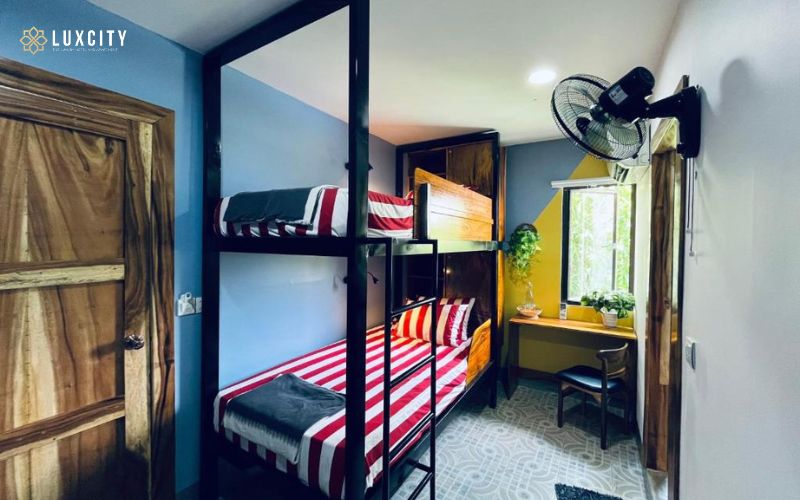 Set in Battambang, a 6-minute walk from Borey Thmey Mall, Por Chey has a terrace and free WiFi. Built in 2018, the property is within just 800 metres of Battambang Museum and 800 metres of Riverside Nights Market. Attractions in the area include Colonial Buildings, 900 metres away, or Psar Nat, situated 1.2 km from the property. All rooms include a private bathroom with a shower, while some rooms also boast mountain views. Western and local food, as well as fruits can be served upon request at an additional charge. The 24-hour front desk can offer helpful tips for getting around the area.
The Blue Guest House
Address: Street 106, Battambang, Cambodia.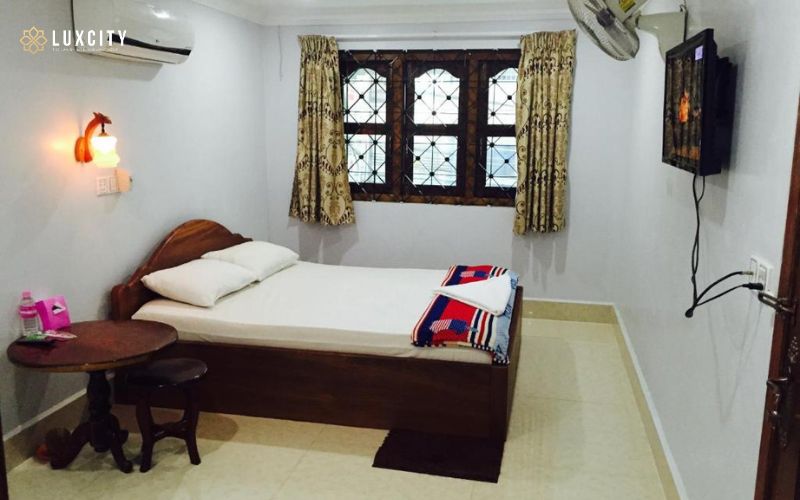 Featuring free WiFi, The Blue Guest House offers accommodation in Battambang, 200 metres from Boeung Chhouk Market. Free private parking is available on site. Psar Nat is 300 metres from The Blue Guest House, while Colonial Buildings is 700 metres away. Capitol Bus Station is 3.2 km from the property. The nearest airport is Siem Reap - Angkor International Airport, 75 km from The Blue Guest House. The property offers complimentary pickup services from the bus station. Each room comes with a flat-screen TV. All rooms are fitted with a private bathroom. Bike hire is available at this guest house and the area is popular for cycling and hiking.
Lucky Hostel
Address: Street.101, Krom.42, Prekmohatep Village, Sangkat Svaypor, Battambang, Cambodia.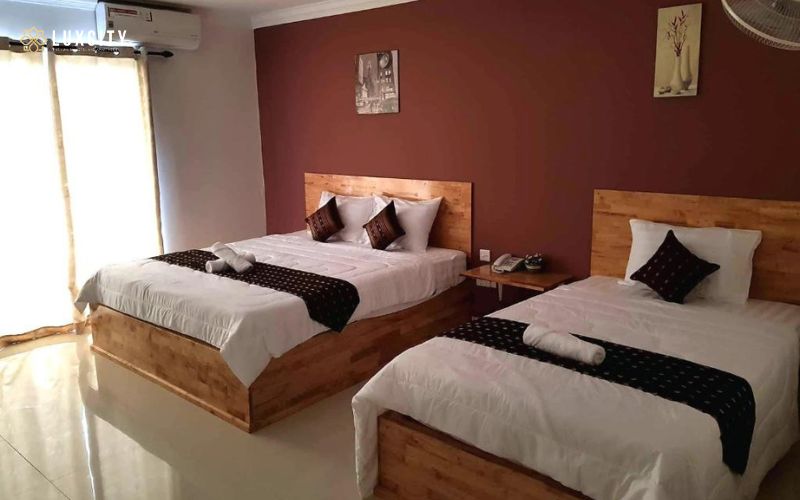 Lucky Hostel, a property with a terrace, is set in Battambang, 1.2 km from Colonial Buildings, 1.6 km from Battambang Museum, as well as 6.1 km from Bamboo Train Battambang. Among the facilities at this property are a 24-hour front desk and private check-in and check-out, along with free WiFi throughout the property. The tour desk is available to assist guests in planning their days out. Some accommodation includes a balcony and a satellite flat-screen TV equipped with cable channels, as well as air conditioning. The units are equipped with heating facilities. You can play billiards at the guest house, and bike hire and car hire are available.
Ramchang Guesthouse
Address: Street 403, Phoum Ang, Sangkat Ochar, City Center Area, Battambang, Cambodia.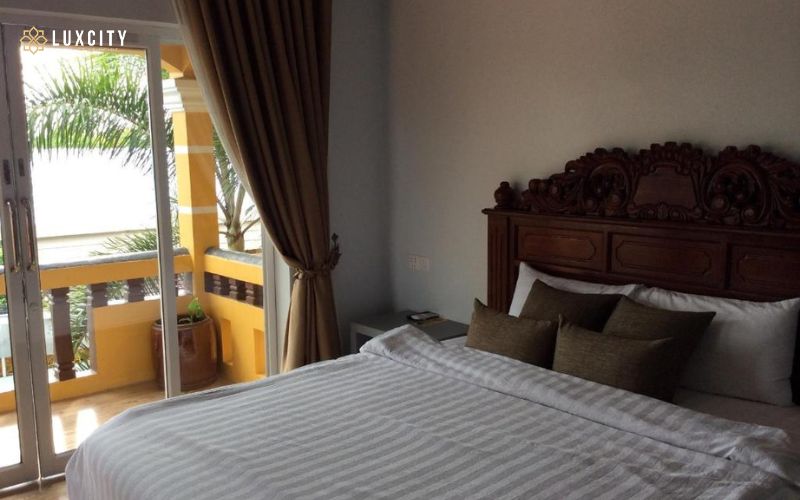 This Battambang guest house is located in the city centre and has an a la carte restaurant. Free Wi-Fi access and bicycles are available. Air-conditioned guest rooms offer a flat-panel TV and a compact refrigerator at Ramchang Guesthouse. Featuring a shower, private bathrooms also come with free toiletries. At Ramchang, guests can play billiards in the shaded courtyard or take a seat in the garden. Luggage storage and free parking are provided. The guest house is 800 m from Boeung Chhouk Market, 1.0 km from Colonial Buildings and 1.0 km from Psar Nat . Siem Reap - Angkor International Airport is 76 km away.
Lux Guesthouse
Address: # 79, Street 3.5, Phum 20 Uksaphea, Sangkat Svay Pao, Battambang, Cambodia.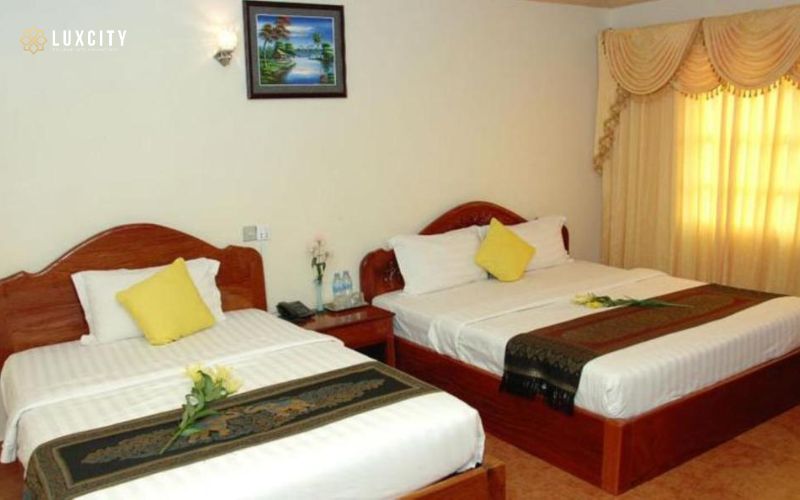 Lux Guesthouse is centrally located in Battambang City, just 5 minutes' walk from Psar Nat shopping area and the Public Bus Station. Providing free Wi-Fi, it also has massage treatments and a 24-hour front desk. Decorated with wooden furnishings, all air-conditioned rooms come with a flat-screen TV and minibar. All enjoy city views. En suite bathrooms have a shower. Lux Guesthouse is within a 10-minute walk from Sangke River. It is 1 km from Battambang Railway Station. Free parking is available. Guests can arrange day trips or rent cars at the tour desk. The guesthouse also provides laundry services and luggage storage.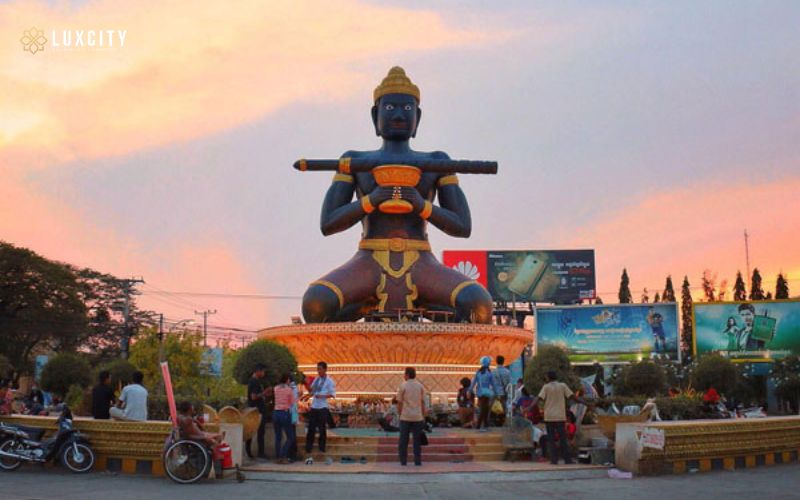 Your journey to Battambang deserves the finest accommodation, and these top guesthouses deliver exceptional experiences. The list of best guesthouses in Battambang we have hand-picked for you above offer unparalleled hospitality, ensuring an unforgettable stay. Choose your ideal retreat and unlock the magic of Battambang as you embark on a remarkable journey filled with cultural discoveries, warm encounters, and cherished memories. Wanna know more about what you can do to make the most of your trip to this wonderful country? Read more about our blog with local tips.