2023-01-03
The ultimate guide on how to get to Vietnam from Phnom Penh by bus
Cambodia and Vietnam, located in the centre of Southeast Asia, have long been two of the most popular tourist destinations in the region. They are physically adjacent to one another, which provides for easy travel connections. If you have finished your tour in Cambodia and are ready to go to Vietnam, the following is the most comprehensive advice on how to travel from Phnom Penh to Vietnam by bus.
Learn more: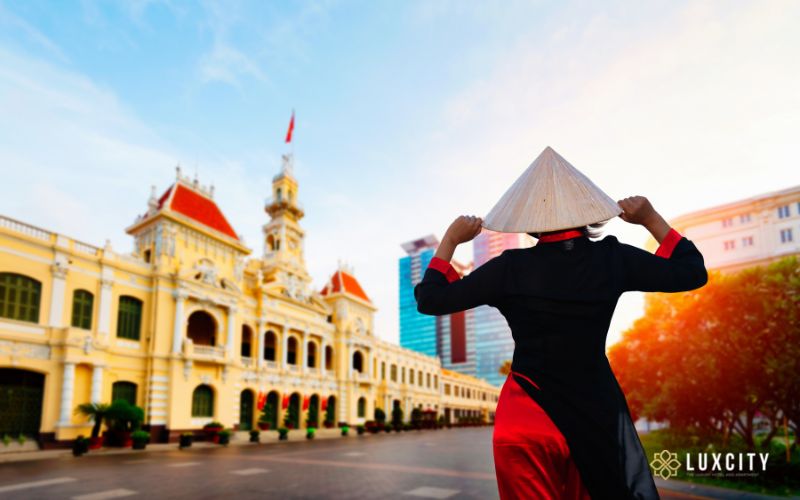 Here are the possible ways for you to travel from Phnom Penh to Vietnam
By Plane
When travelling to Vietnam from Cambodia, taking a plane is almost always one of the best options. There are as many as twenty airlines that are currently running routes between Cambodia and Vietnam at this time. In particular, there are various airlines that provide passenger service and fly passengers on a regular basis, such as Malaysia Airlines, Vietnam Airlines, Thai Airways, Pacific Airlines, and others.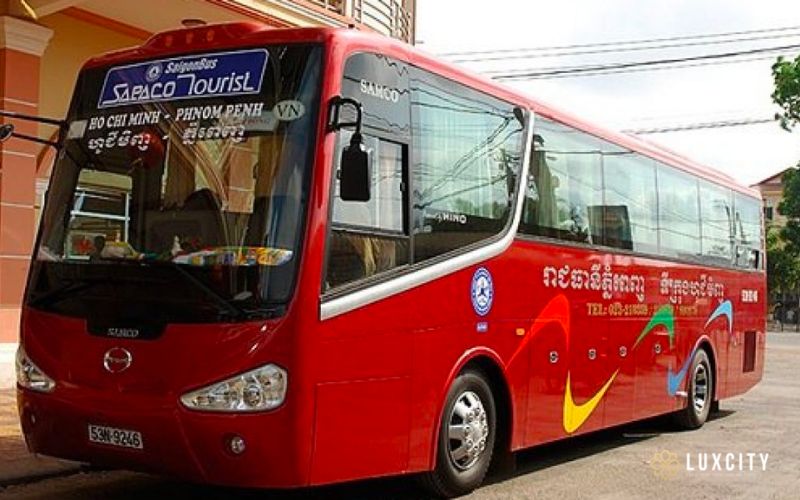 Phnom Penh – Hanoi flight
Several airlines, including Malaysia Airlines, Vietnam Airlines, Thai Airways, and Pacific Airlines, routinely run close to thirty flights each and every day. Specifically, there is only one airline that offers direct flights to Phnom Penh, and that is Vietnam Airlines. Fares for this flight range from $160 to $1200, and the flight time is roughly 3 hours.
Phnom Penh – Ho Chi Minh flight
There are approximately 48 flights that operate on the Ho Chi Minh City to Phnom Penh route. The airlines that have the biggest number of flights serving this route include Jetstar Asia, Vietnam Airlines, Cambodia Angkor Air, and others. The prices for this leg of the journey range from $70 to $1,550, but passengers will be in the air for significantly less than an hour in total.
By Land
Because Cambodia and Vietnam share such a long border, there are a great number of land crossings between the two countries' borders. The Bavet-Moc Bai crossing is the most well-known option for travellers travelling from Phnom Penh to Ho Chi Minh City. The other options are also viable. The official hours of operation for the border crossings with Cambodia are from eight in the morning to eight in the evening each day. Pham Ngu Lao Street in Ho Chi Minh City is a great location that is in the centre of all touristy stuff, and tourists will be dropped off there after the bus ride, which will take approximately six hours.
Be informed that there is no provision for obtaining a visa upon arriving at the border. Therefore, you need to make certain that you apply for your Vietnam visa in a timely manner.
The bus is a popular mode of transportation from Cambodia to Vietnam. Many tourists choose to travel by bus due to its low cost and convenience. The most frequent way for tourists to enter the border is via bus from Phnom Penh to Saigon (Ho Chi Minh City). Many travellers question if they can cross the Vietnam-Cambodia border from Siem Reap directly to Saigon; some agencies do, but you must still stop in Phnom Penh before heading to Ho Chi Minh City.
Learn more: Guide to take bus from Phnom Penh to Ho Chi Minh City [Price & Tips]
The bus will take you anywhere from 6 to 11 hours. The overnight bus is one that takes 11 hours. Why is it taking so long? Because these buses stop more frequently and run at night. In actuality, the borders are open during business hours, so you must devote a few hours to the open period. It is critical to conduct thorough research before deciding on a bus company. Some buses have free toilets, whereas others do not. Some buses provide free lunch, while others do not; consequently, you must prepare it yourself or purchase it at the bus stops or bus station. Furthermore, many buses give sleeping accommodations with double sized berths, forcing you to share it with a stranger.
Sapaco - Bus company prioritises prestige and excellence
Sapaco is one of the bus companies that travels to Vietnam and has earned the trust of visitors. This bus also offers a number of return trips to Cambodia, including major sights such as Phnom Penh, Siem Riep, and Sihanoukville... Furthermore, in order to provide the best conditions for travellers, this bus provides various Vietnam and Cambodia excursions, allowing you to conveniently chose and enjoy this beautiful nation.
Sorya is today's best bus company to Vietnam
Sorya is a Cambodian bus business with a representative office in Vietnam. The company's strength is that, despite being Cambodian, all of the employees speak English and Vietnamese fluently. Furthermore, the bus is a new two-floor model that is incredibly practical and provides tourists with an extremely comfortable sensation. You may reserve tickets to provinces as far away as Sihanoukville or Siem Reap without having to change buses in the city, as other companies do. So it is not an exaggeration to declare that this is the best bus business currently operating in Cambodia.
Kumho is a popular and dependable bus business that operates in Vietnam
Kumho is a good quality bus with energetic and responsive employees, according to travellers who have utilised the service. This bus company, founded in 2007, currently operates many various domestic routes, particularly trips to Vietnam. This is a wonderful alternative for your journey to Vietnam because of the enthusiastic employees and high-quality bus.
Long Phuong is a low-cost bus service to Vietnam
When it comes to typical bus companies to Vietnam, we can't help but think about Long Phuong. The precursor of this company is Mai Linh Cambodia Express, which has a high reputation in the industry of bus transportation from Phnom Penh to Saigon. Tourists love this bus business because of its outstanding quality and low pricing in comparison to other bus companies. If you want the most convenient and cost-effective vacation to Vietnam, using the bus is the way to go.
By water
You have the option of taking a boat to Vietnam if you would rather travel there via the Mekong River. The sole international entry point into Vietnam that is serviced by a ferry on a consistent basis is Chau Doc, which is located in the Mekong Delta. There is a boat that travels between Phnom Penh and Chau Doc every day. The boat departs Phnom Penh at 8:00 in the morning and arrives in Chau Doc at 1:30 in the afternoon; the whole journey time is around 5 hours. The price is currently $19. In Phnom Penh, visitors can purchase a ticket for a boat ride at any of the city's travel agencies, guest houses, or parking lots. There will be a minibus waiting for you at the location where you purchased your tickets to transport you to the boat dock.
Once you enter Vietnam, you will be amazed by the beauty of both landscape and the people here. This extensive country in Southeast Asia is home to a plethora of great people, incredible activities, delicious food, and diverse cultural traditions. You could spend an infinite amount of time in Vietnam and never exhaust all of the wonderful experiences it has to offer. Have a wonderful day while you are travelling there! Check out our trip guide for more information on things to do in Cambodia.