2023-02-23
Top 5 the best hotel in Preah, Sihanouk Province in 2023
Preah Sihanouk Province (Sihanoukville) is a must-see for anyone travelling to Cambodia. The beautiful beaches of Sihanoukville once drew Cambodia's jet-setting elite, but the city was all but forgotten during the tragic and murderous Khmer Rouge regime. It was given new life when the backpacking crowd "rediscovered" it a few years later, and the place quickly transformed into a laid-back beach resort. This city has emerged as Cambodia's most popular party destination for young travellers.
From budget-friendly lodging to the luxury gateway, our list of the best hotels in Preah Sihanouk will make your vacation unforgettable. Check it out now!
Learn more: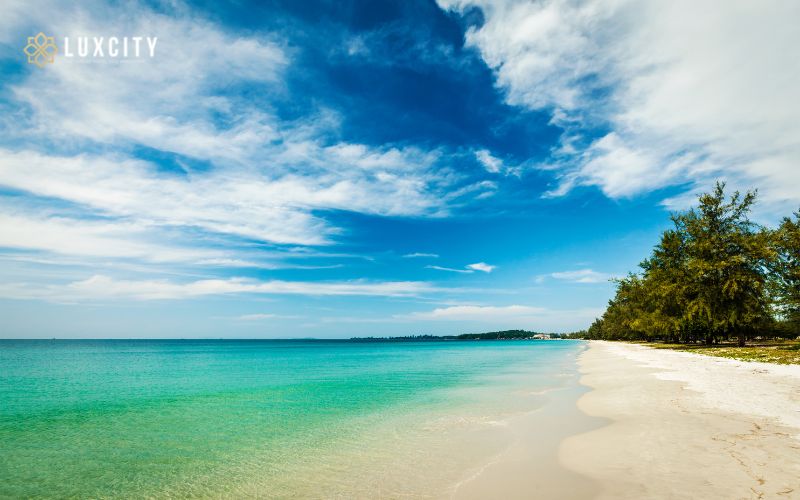 Spayhiti
Address: Orcheuteal Beach, Sihanoukville.
Spayhiti is a restaurant, bar, and free WiFi all-in-one located in Sihanoukville, Cambodia, about 20 yards from Occheuteal Beach. The inn offers a restaurant and an outdoor pool with a view of the water. On-site parking is a breeze with the free private garage.
All rooms include a modern flat-screen television. Views of the river or swimming pool may be found from some of the rooms. Each room has its own attached bathroom with either a bathtub or shower. The resort has a front desk service that is available at all hours.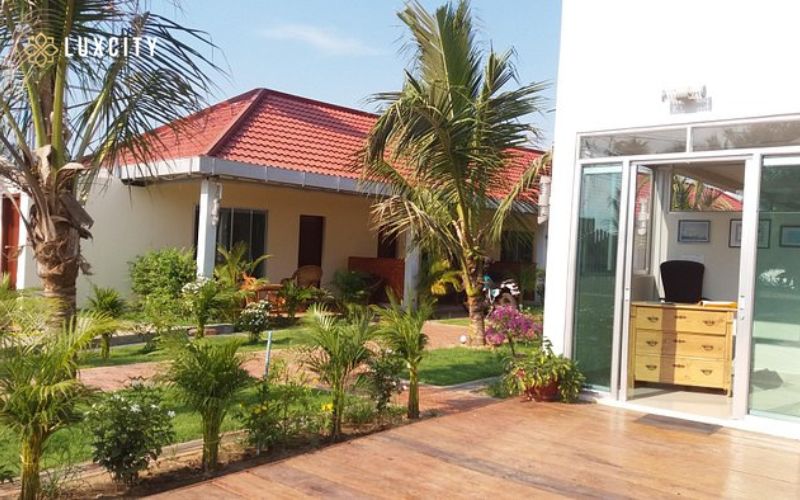 At this inn, you may take use of the water sports equipment and the availability of bicycles for rent. The inn has a dart board for your entertainment. Spayhiti is located near the Serendipity Beach, which is a mere 1.8 miles away, and the Samudera Supermarket, which is a further 2.6 miles away.
Junlan Hotel
Address: Ekareach Street 288, Sihanoukville
Junlan Hotel is located in Sihanoukville, 1.7 kilometres from Sokha Beach, and features a fitness centre, free private parking, and a shared lounge. This 4-star hotel has a concierge and a tour desk. The resort has a 24-hour front desk, airport shuttles, room service, and free WiFi throughout.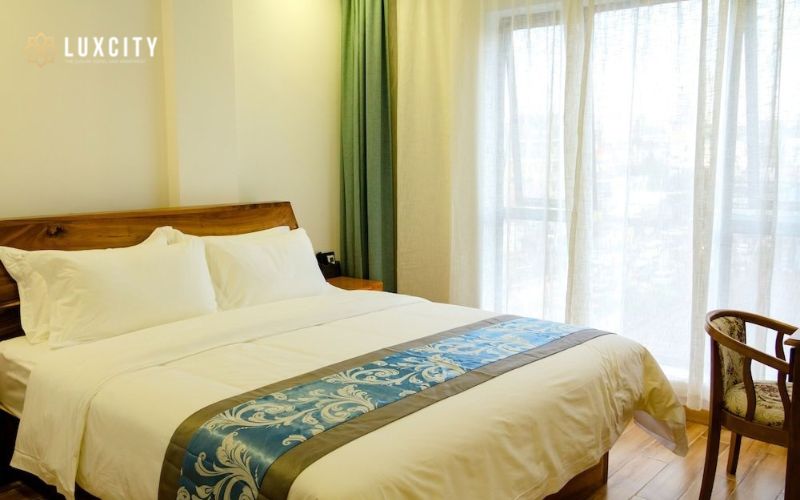 All rooms at the hotel offer air conditioning, a desk, a balcony with a view of the city, a private bathroom, a flat-screen TV, bed linen, and towels. All guest rooms will have a refrigerator. Nearby attractions include Sihanoukville Bus Terminal, Soriya Bus Station Sihanoukville, and Bus Station. The nearest airport is Sihanouk International Airport, which is 13.7 miles away.
Lakshmi Bungalow
Address: Otres Village,Sihanoukville,Cambodia, Sihanoukville
Guests at the Sihanoukville's Lakshmi Bungalow may take use of the property's restaurant, terrace, free parking, and garden, all of which are just 750 yards from Otres Beach. This facility is situated within a mile and a half of Otres 3 Beach, and it has a bar for guests' enjoyment. There is a 24-hour front desk, complimentary airport shuttle service, room service, and WiFi available to guests.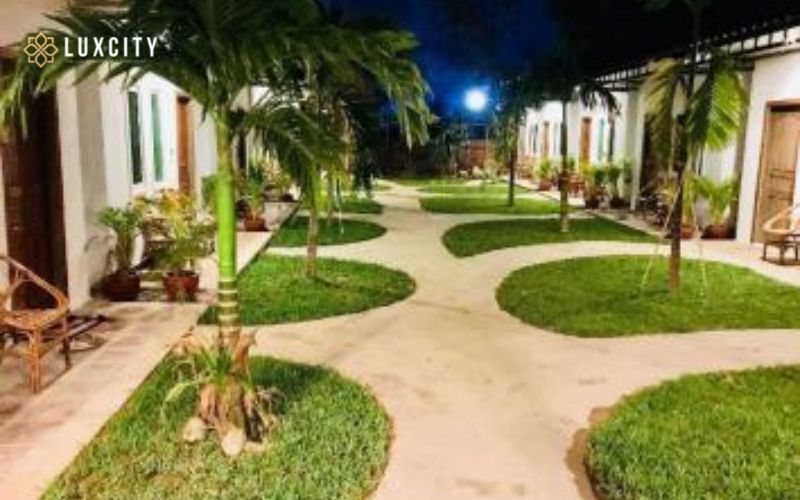 Air conditioning, a refrigerator, a minibar, a kettle, a bidet, complimentary amenities, and a work desk are included in all rooms. The hotel offers rooms with a view of the city as well as a private bathroom with a shower and a hairdryer. Bedding and bath towels are provided in each room at Lakshmi Bungalow.
You can reach Ochheuteal Beach in 1.7 miles from Lakshmi Bungalow, while the Serendipity Beach Pier is 4.5 miles away. Sihanouk International Airport is 14.1 km (7.4 mi) from the hotel.
Oasis Boutique Hotel
Address: Legacy, Sihanoukville, Cambodia
In Sihanoukville, the Oasis Boutique Hotel offers complimentary bicycles, a communal lounge, a terrace, and a bar. The front desk and concierge service at this 3-star hotel are available at all hours. The home is located just 200 yards from Otres Beach and is smoke-free throughout.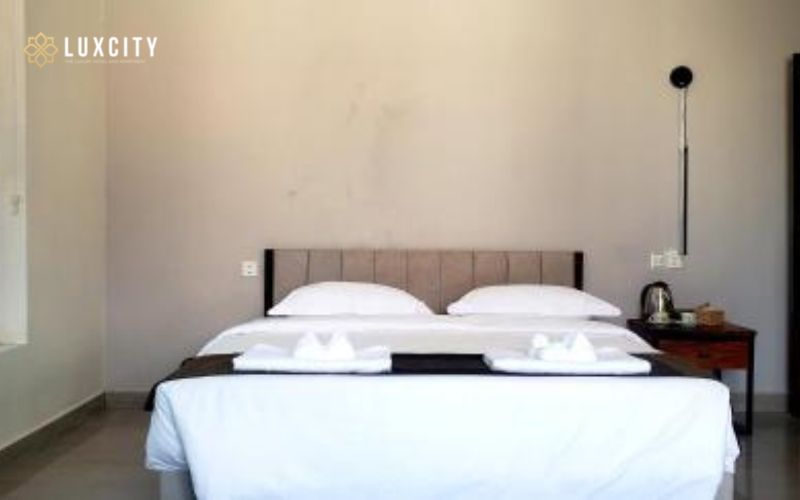 Canoeing and other outdoor pursuits are just some of the things that hotel guests may do in and around Sihanoukville.
The Ochheuteal Beach is located 1.5 miles from the Oasis Boutique Hotel, while Otres 3 Beach is located 1.1 miles away. Sihanouk International Airport is 13.1 miles from the hotel, and a shuttle service to and from the airport may be arranged for an additional fee.
Royal Boutique Hotel
Address: Village 4, Sangkat 4 Occheatal Beach, Ochheuteal Beach, Sihanoukville.
When you stay at the Royal Boutique Hotel, which is conveniently located near the centre of Sihanoukville, you can easily reach the city's attractions as well as the beach. If you book a hotel at the Royal Boutique Hotel, you'll be within 2.6 kilometres of Serendipity Beach, where you can enjoy the water daily. You'll benefit greatly from being so close to the convenient transit hub that is the Sihanoukville Railway Station.
The hotel's amenities contribute to a relaxing stay for all guests at the Royal Boutique Hotel. Staying connected is easy with the hotel's free Wi-Fi. Visitors that drive to the hotel are not charged for parking. Need some time to do absolutely nothing? Get the most out of your stay at the Royal Boutique Hotel with help from features like 24-hour room service and daily housekeeping.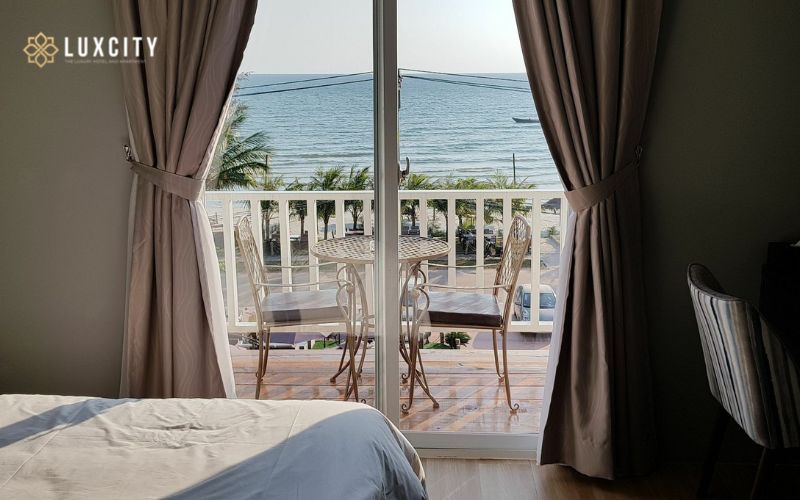 The rooms of Royal Boutique Hotel provide a variety of comforts for visitors. Blackout curtains and air conditioning are available in certain guest rooms for your comfort and convenience. The rooms of the Royal Boutique Hotel include unique decor, such as a balcony or patio some of them.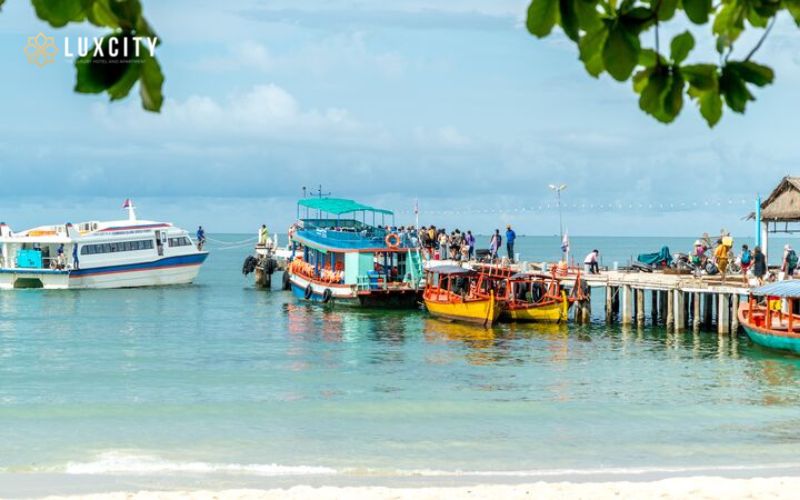 Sihanoukville is well-known for the numerous beaches and lush islands that surround it. It was once a modest port town, but its beautiful sandy beaches and calm waters have enticed a few investors to build luxury resorts, attracting a large number of tourists to this southern Cambodian city. We wish you will have a memorable trip in Sihanoukville.
If you are interested in visiting Cambodia and other parts of South Asia, be sure to subscribe to Luxcity for further travel ideas.