2023-02-02
Top 5 hotels in Sihanoukville near Ochheuteal beach for budget travelers
The most popular beach in Sihanoukville is Ochheuteal Beach, which was once known as UNTAC Beach. Ochheuteal is long and sandy, with a concentration of mid-range hotels and eateries near the MP base located in the centre. From one end to the other, the beach is dotted with grass umbrellas, rentable beach chairs, and little refreshment shacks. It currently features everything from high-end hotels and restaurants to low-key beach bars and bungalows.
If you really want to take in everything that this beach has to offer, staying right on it is your best bet. Let's dive into the list of top 10 hotels in Sihanoukville that are close to Ochheuteal beach.
Read more:
Sunset Lounge
Address: Group 17, Village 4, Quarter 4, Damnak Sdach and located between Otres Beach and Ochheuteal Beach, Sihanoukville
Sunset Lounge is a beachfront resort with a restaurant, private parking, an outdoor pool, and a bar where visitors may watch the sun go down over the ocean. Wireless Internet access is provided at no cost in all public areas of the establishment.
From Sunset Lounge, you may take a tuk-tuk to Otres Bridge in 5 minutes or walk 30 minutes to reach Ochheuteal Beach. Twenty minutes of walking will get you to the Scuba Nation Diving Center. Sihanoukville International Airport is 22 kilometres (14 miles) distant. Transfers to and from the airport are provided for an extra fee.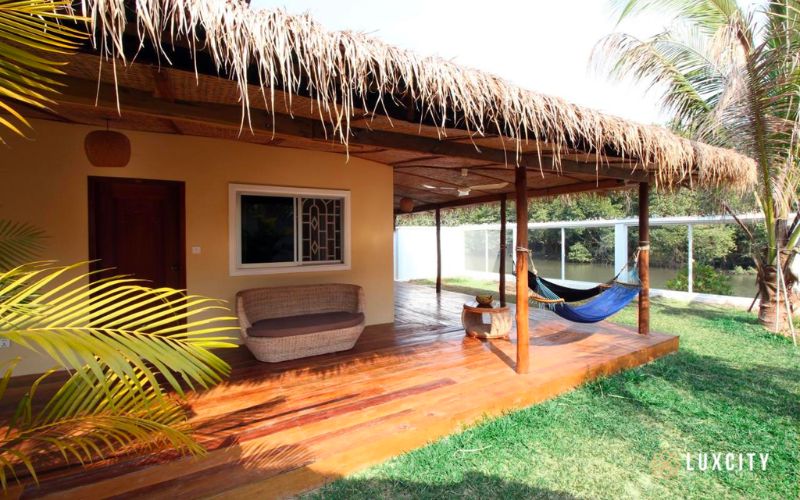 Rooms are spacious, air-conditioned, and bright. Each room has a safe and a refrigerator. A television may be found in some of the rooms. Towels, a hot shower, and complimentary amenities are provided in the attached bathroom.
Laundry and dry cleaning services are available from the helpful personnel at Sunset Lounge. At the tour desk, you can purchase tickets and make travel arrangements, and for a fee, you can also take use of airport transport and shuttle services.
Spayhiti
Address: Orcheuteal Beach, Sihanoukville
Spayhiti is a restaurant, bar, and free WiFi all-in-one located in Sihanoukville, Cambodia, about 20 yards from Occheuteal Beach. The inn offers a restaurant and an outdoor pool with a view of the water. On-site parking is a breeze with the free private garage.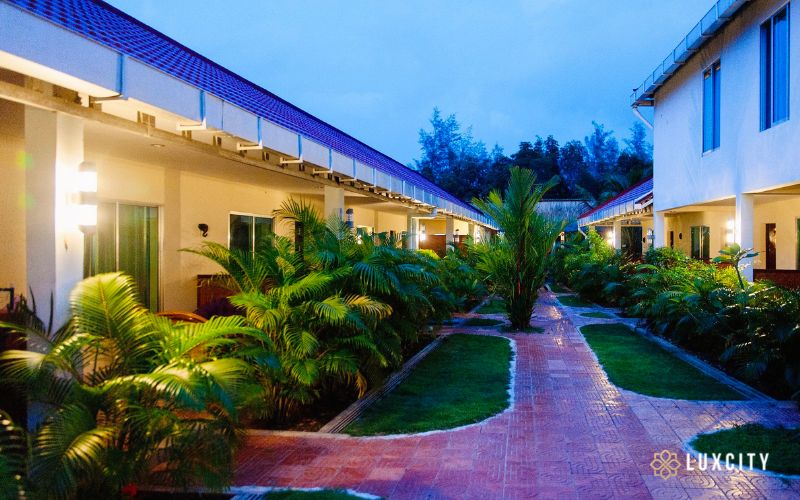 All rooms include a modern flat-screen television. Views of the river or swimming pool may be found from some of the rooms. Each room has its own attached bathroom with either a bathtub or shower. The resort has a front desk service that is available at all hours.
At this inn, you may take use of the water sports equipment and the availability of bicycles for rent. The inn has a dart board for your entertainment. Spayhiti is located near the Serendipity Beach, which is a mere 1.8 miles away, and the Samudera Supermarket, which is a further 2.6 miles away.
The Polowai White Sand Guesthouse
Address: Kandal street, Ocheuteal Beach, Sihanoukville
The Polowai White Sand Guesthouse in Sihanoukville is well positioned for both business and vacation travellers. The hotel provides excellent service and a wide range of amenities to meet the demands of all guests. Facilities such as a 24-hour front desk, baggage storage, a family room, laundry facilities, and a shuttle service are also available.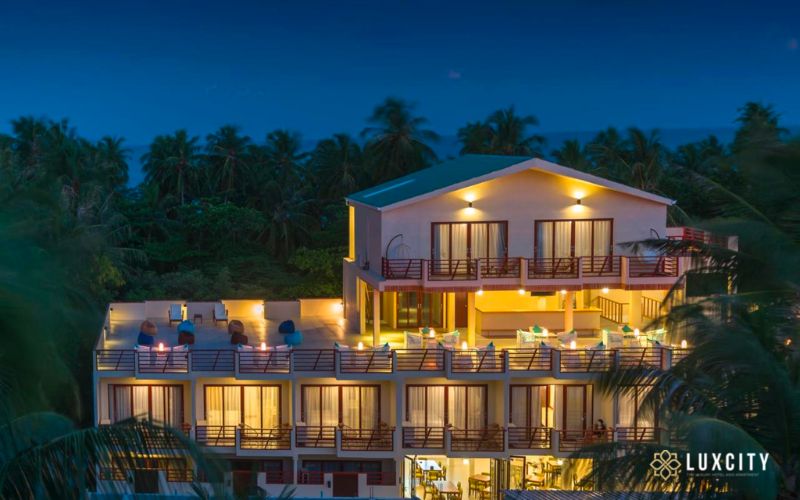 Your accommodation will have all you need for a restful stay. Smoke-free accommodations, air conditioning, work desks, private balconies or terraces, and cable TV are available in selected guest rooms. After a long day of sight-seeing, unwind in the hotel's garden or one of the hotel's other leisure amenities. No matter what brings you to Sihanoukville, Polowai White Sand Guesthouse will make you feel right at home.
Royal Boutique Hotel
Address: Village 4, Sangkat 4 Occheatal Beach, Ochheuteal Beach, Sihanoukville
When you stay at Royal Boutique Hotel, which is conveniently located near the centre of Sihanoukville, you can easily reach the city's attractions as well as the beach. If you book a hotel at the Royal Boutique Hotel, you'll be within 2.6 kilometres of Serendipity Beach, where you may enjoy the water on a daily basis. You'll benefit greatly from being so close to the convenient transit hub that is the Sihanoukville Railway Station.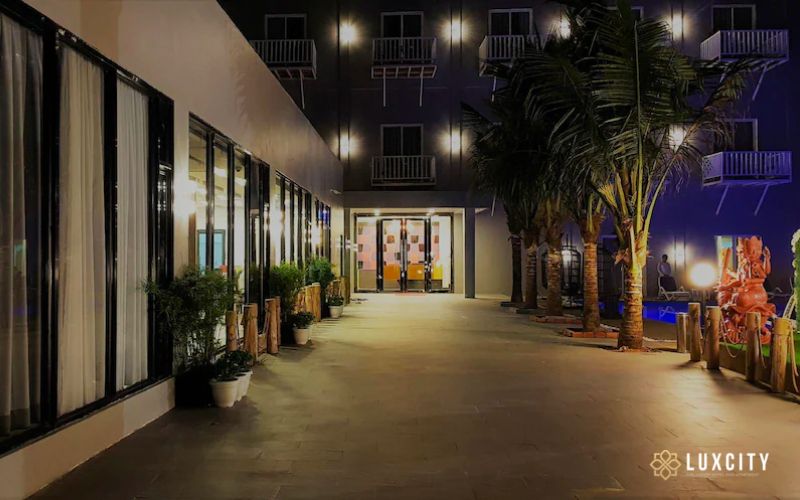 The hotel's amenities contribute to a relaxing stay for all guests at the Royal Boutique Hotel. Staying connected is easy with the hotel's free Wi-Fi. Visitors that drive to the hotel are not charged for parking. Need some time to do absolutely nothing? Get the most out of your stay at the Royal Boutique Hotel with help from features like 24-hour room service and daily housekeeping.
The rooms of Royal Boutique Hotel provide a variety of comforts for visitors. Blackout curtains and air conditioning are available in certain guest rooms for your comfort and convenience. The rooms of the Royal Boutique Hotel include unique decor, such as a balcony or patio in some of them.
MK Beach Hotel
MK Beach Hotel provides its visitors with a convenient location near the city and on the beach, allowing them to enjoy both Sihanoukville's attractions and a quiet retreat. The MK Beach Hotel is only 2.6 kilometres from the popular Serendipity Beach, making it a convenient choice for anyone looking to spend some time at the beach. The MK Beach Hotel is conveniently located just 6.9 kilometres from the Sihanoukville Railway Station, one of the city's key transportation hubs, which is a must for any intrepid traveller.
All of the services and amenities of MK Beach Hotel are designed to make you feel right at home. The hotel has complimentary Wi-Fi, so you may upload photos and check your inbox whenever you choose. The hotel's convenient airport shuttle service may be reserved in advance. You can easily navigate around Sihanoukville with the hotel's taxi, vehicle rental, and shuttle services.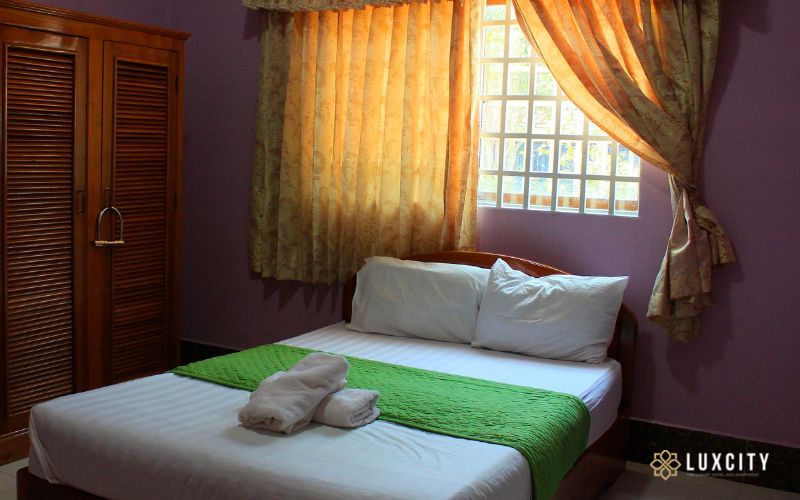 If you plan on driving to the hotel, you can be certain that there is always a parking spot accessible for you. Enjoy the convenience of speedy check-in and check-out, as well as luggage storage, provided by the friendly front desk personnel of this excellent hotel. The hotel provides a ticket service and excursions to help guests secure tickets to the top shows in town. Laundry facilities are available at the hotel, so you may bring less of your favourite clothes on your trip.
You may kick back and enjoy your stay with the help of the room service and daily housekeeping provided in your accommodation.
To ensure that each guest has a pleasant stay, each room has been meticulously designed with a warm atmosphere and practical conveniences in mind. Some rooms in the hotel have air conditioning and blackout curtains for guests' comfort. A few of the rooms at the hotel offer cable TV setups for guests' amusement. Some rooms at the hotel even have a coffee/tea maker, refrigerator, and free bottled water for guests.
Don't forget to follow to Luxcity if you're interested in learning more about visiting Cambodia.