2022-07-15
Top 7 Best Riverside Restaurants Phnom Penh to Dine with a Scenic View
Looking for the best riverside restaurants in Phnom Penh is simple, but not easy.
When you have so many options on the plate, you're spoiled with choices. Sometimes it's tearing your hair out when lunch is around the corner and you're yet to know what to eat.
But I'm here to take away all doubts.
Serving as the backbone of the capital city, the Tonlesap River and its surrounding areas of Riverside Path and Sisowath Quay play host to a heap of riverside restaurants. The best riverside restaurants in Phnom Penh will give your stomach a feast each day no matter what your heart is after.
There can't be many better places to sip on a drink and munch on a crispy pepperoni pizza than in a gorgeous riverside setting in Phnom Penh, or a seafood feast served with craft beers while you're engaging in a laugh-filled chat with the gang. Here are the seven best riverside restaurants in Phnom Penh for a stellar meal.
> Learn More:
Floatation - Floating Bungalows
Are you looking for a breezy night out to surprise your loved ones? Look no further than Floatation. As the name suggests, Floatation is a floating bungalow restaurant perched on the flow of the dreamy Bassac River. The entire dining space promotes a rustic and homey feeling with wooden houses and dining decks looking out to the waves. Every day when the sun beams down, the fiery sunset casts its glorious lights on the water, bringing out the utmost romance you're looking for.
I love to come here after the sun is out when the heat is already gone, leaving behind a chilly place to sip on my coconut.
Floatation serves up Asian and European dishes along with a stellar run-on of alcohol. Their pizza comes with scrumptious dough and generous toppings. The pepperoni pizza always delights me, with its punches of tabasco sauce kicking my palate as always.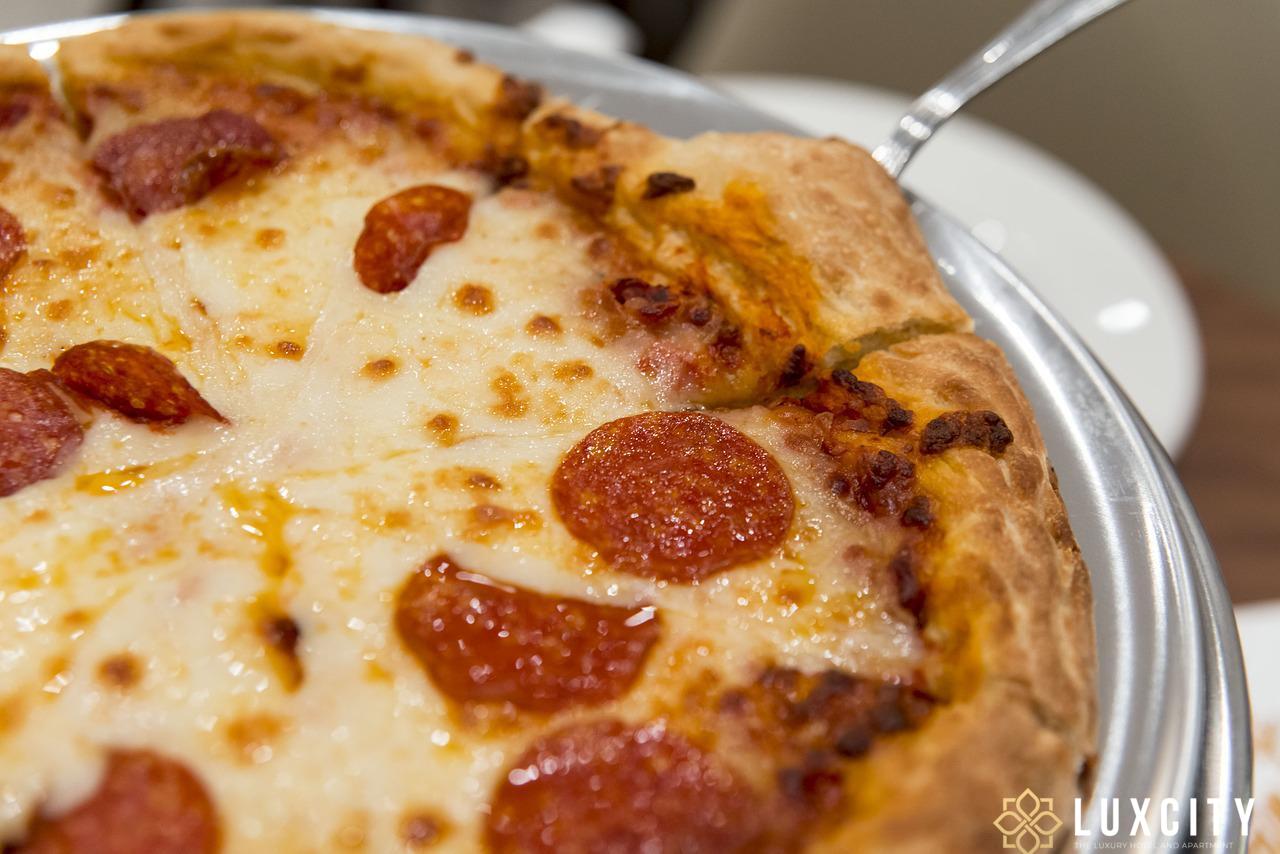 Oskar Bistro Phnom Penh
Oskar is one of the coolest riverside restaurants in Phnom Penh that does an excellent job in the food and beverage business. It is always a full house every night with a constant round of visitors and locals alike booking ahead to steal the seats.
Oskar Bistro is on the higher end of the price spectrum. However, given the food quality and the attentiveness of the staff, there's nothing I can complain about.
It sets foot right in the heart of Phnom Penh in the Sisowath Quay area. Excellent comfort food steeped in the Pacific Northwest flare including top-notch steaks, seafood, and pizzas. Whenever I'm out searching for an upscale restaurant with a view of Phnom Penh, Oskar Bistro is the first name to be called. It's more than just a fashion lounge to have some nice and rare cocktails. Indeed, the low-ceiling and well-lit ambiance delivers a romantic and chill-out vibe to recall the day's events with your besties or dates.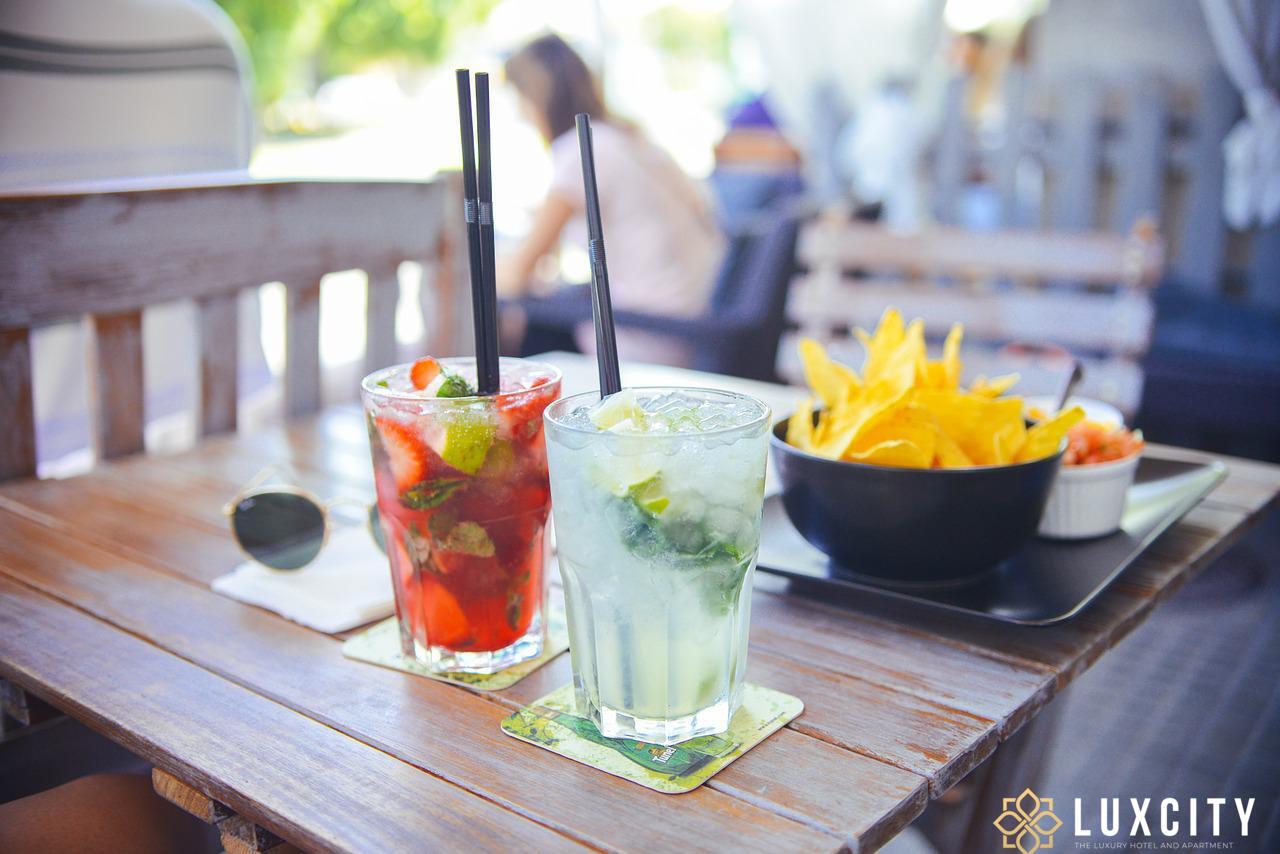 Ta Seit 1 Restaurant
Who's here for authentic Khmer food with a bang for the buck? If that's a nod, Ta Seit is here to complete your day. This is where you wanna go to wind down and take it easy. The easy-going atmosphere allows you to be yourself and lounge back in a good chat with the fellas. Ta Seit is not a fancy fashion lounge and so no dress code is required.
The main thrill here is everything beef-related. The attentive staff deserves a raise. They are fast, welcoming, and know exactly what's on the menu.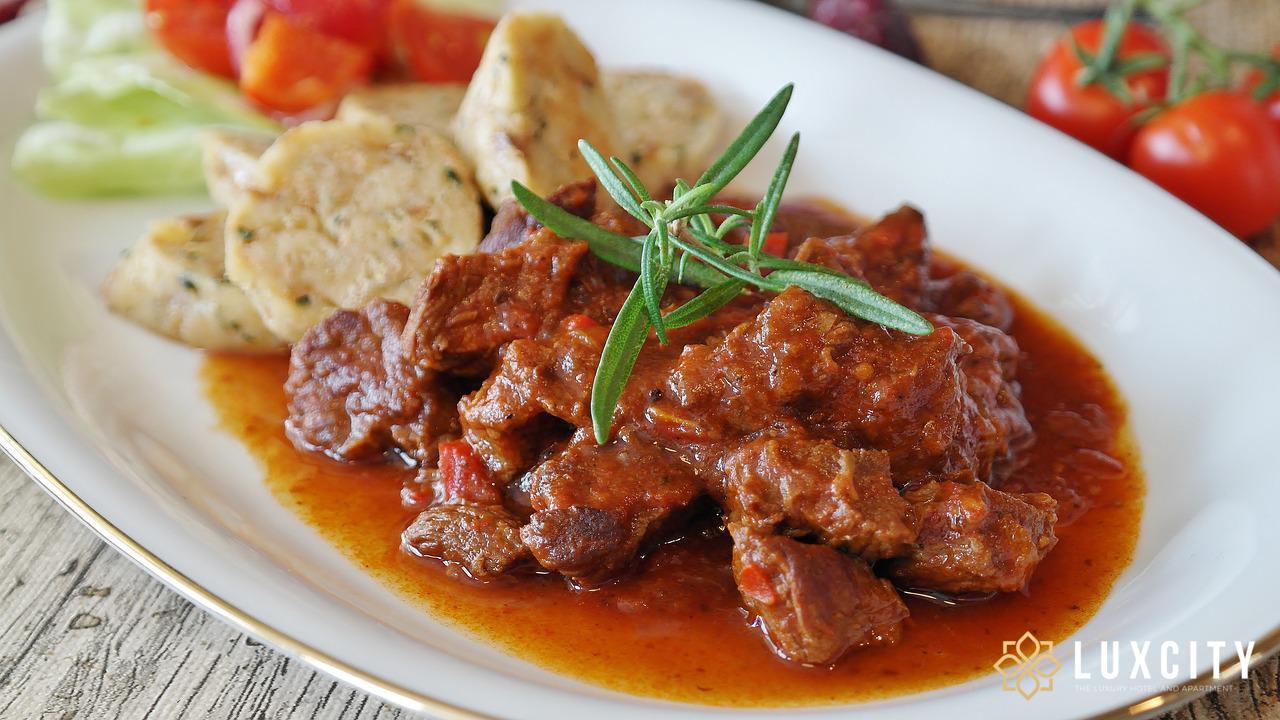 I was stunned at how big this place was the first time I was there. It has a big outdoor area broken down into different bungalow-type spaces and there are usually a lot of local families hanging around this area. If you like somewhere indoors to escape the heat, then head into the covered seating area which is well-lit and more comfortable.
The only thing you should keep in mind before coming is that the menu is in Khmer. This means you've gotta have someone speaking the language to accompany you for the meals. In case there's no one to help you out, my trick is to consult the photos on their Google Maps listing for the rescue and find the food that catches your attention. Some finger pointings in this case will help.
Plus, the entrance is a little bumpy, more like a narrow single-lane corridor entrance. So make sure no car gets in the way if you drive there by yourself.
La Croisette Phnom Penh
Have you ever found a place that's steeped in history but the food choices and quality are always updated? That's exactly how I feel about La Croisette Phnom Penh.
First off, the view is to die for. It not only looks out to the dreamy Tonle Sap River but is also soaked in a vibrant city view. That being said, people-watching here is part of the joyful dining journey too.
La Croisette was founded in 1997, making it one of the first restaurants to be opened in the capital city after a long, tragic history of the country under the Khmer Rouge era. After nearly three decades, the spot is still going strong, dishing up yummy bites ranging from French food to Khmer and even African.
La Croisette is a bomb! It's a multi-story riverside restaurant in Phnom Penh with unique decor on each level. The rooftop is always my favorite to engage in a leisure-filled people-watching time while munching on some Mediterranean specialties. If the sun isn't very forgiving when you come, then head inside to its air-con lounge for some comfort.
One of my favorite calls here at La Croisette is the meat platter and grilled calamari. Once in a while, I would go for seafood. And I'm by no means a beer snob, but the seafood goes perfectly with an ice-cold bottle of Brunty's Pear Cider. Make sure you don't miss out.
River Crown Restaurant
Wanna inject your dinner with some music? Well, then my next recommendation will have you in awe. River Crown Restaurant is where you wanna come to get a little bit tipsy to unleash your inner dancer. It's not a club, however, the live music band playing in the back is definitely a game-changer.
River Crown is a hub for the locals. They have excellent comfort food with some booze to get the night going. The men would come for a sports night live on TV time and again while munching on their cheesy pizza slices.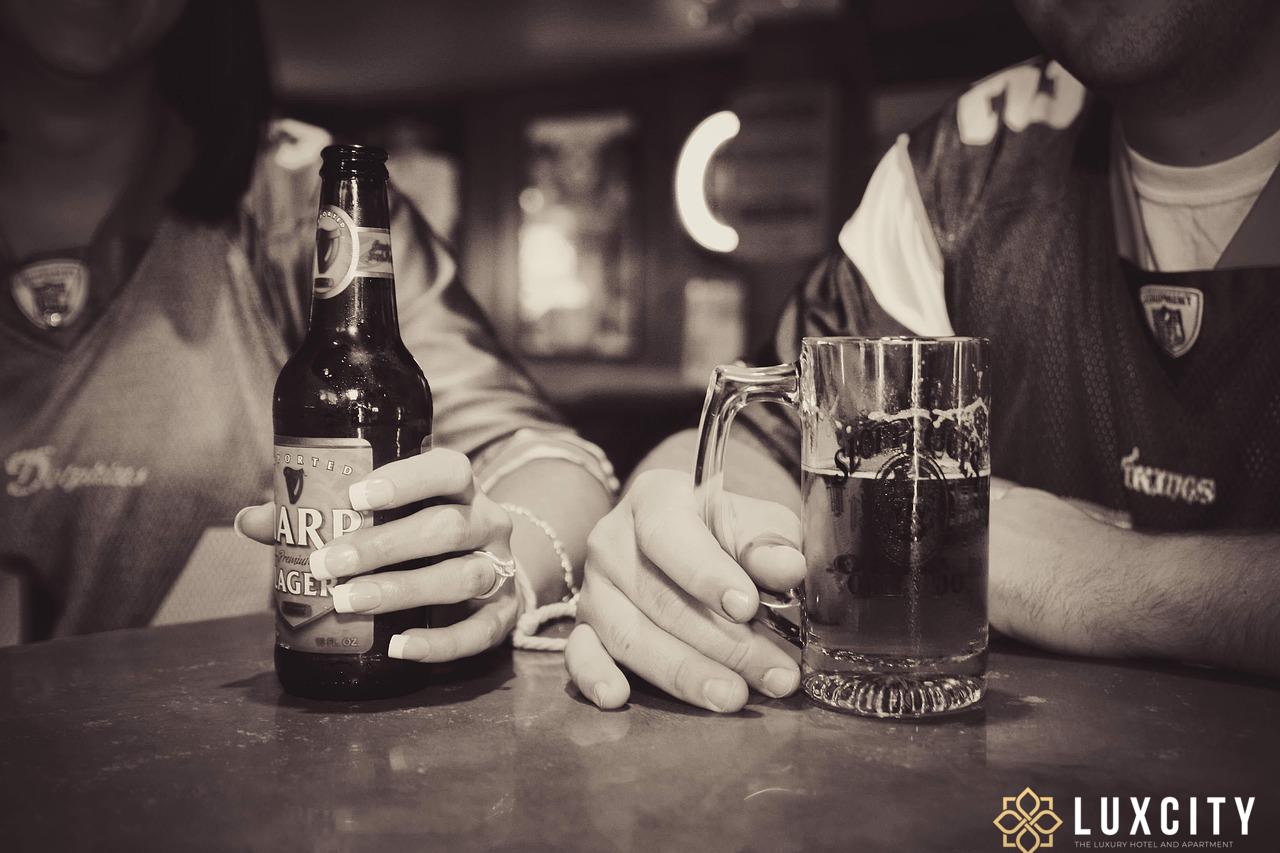 For those who don't like the noise, head upstairs to find a spot on the rooftop. The view over there is definitely better with the river breeze caressing your skin and hair. As a bar-style restaurant, happy hour is a must-have. Come to chill when the sun is out while sipping on your favorite cocktails at half the price. Before you come, give them a call to book your seat if you don't want to be left standing by.
Grand River Restaurant
It was the minimalist and industrial decor that got me hooked. I didn't realize there was such a cute and hippy kind of restaurant that's so close to the river with tasteful architecture. Almost every corner is soaked in a lovely washed-out cement finish that promotes a chic, quaint atmosphere. Even the round-top entrance door is a beautiful add-in to the space.
Grand River is somewhere in the middle of the price spectrum. It's definitely not a luxury restaurant but still a posh dining hole at a reasonable place. The food here inclines towards Western cuisine with a concentration on Khmer stables, noodles, and pizza.
They sure have a stellar roll call of wines and beers. Even though Grand River is located in the tourist area of Phnom Penh, it's still a household name in the eyes of the locals.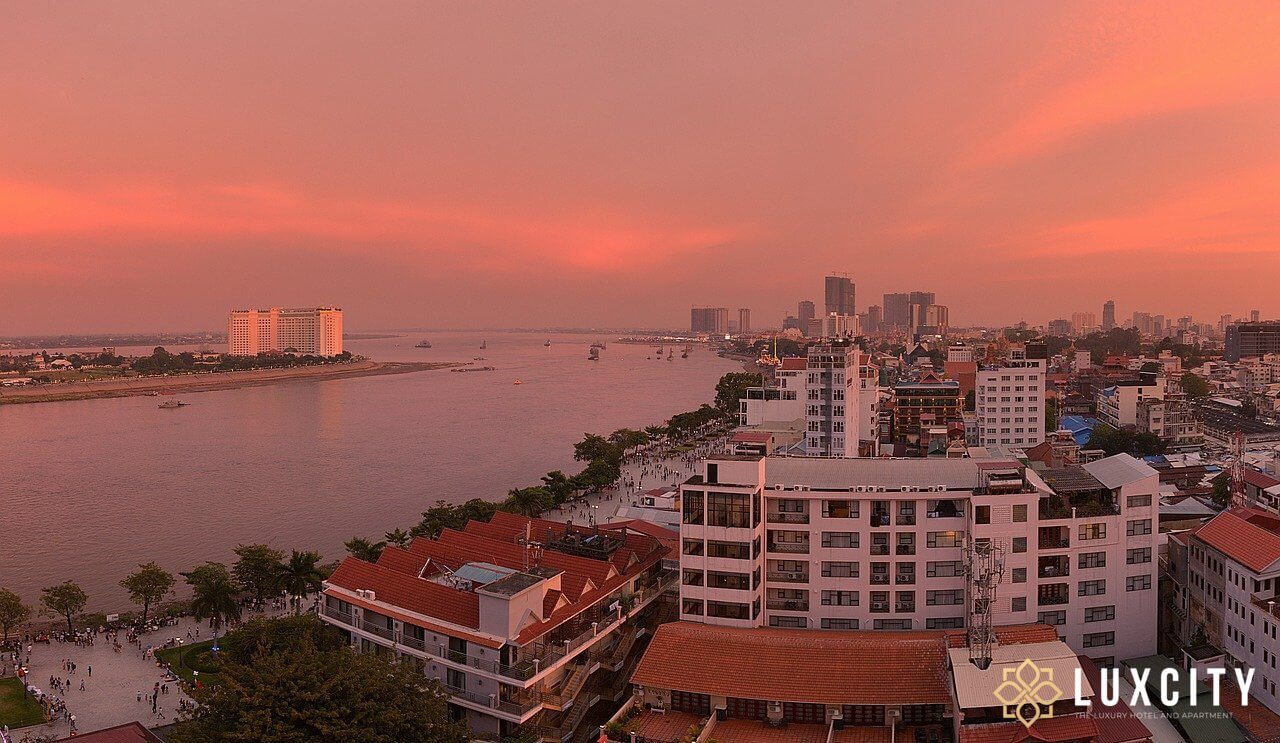 And then when you see a place filled with comfort food and beers, you know it definitely has space for sports. As it turns out, they stock up a huge screen showing sports behind the round bar counter as well.
Chiang Mai Riverside-Kangen Water
How about some Thai food in the heart of Phnom Penh? Excellent Thai cuisine in the capital city doesn't have to be expensive. And that's what Chiang Mai Riverside has to offer.
The homey restaurant is a quaint reminiscence of the homemade meals. It has no bells and whistles to distract you from enjoying the food. So all you need to do is focus on the hearty meals.
Chiang Mai Riverside is a small streetside restaurant looking over to the river. They have pretty much eight to ten sets of seatings with the cooking counter at the back. If you're unsure what to order, go for their red and green curry! Fried spring rolls and dumplings will make the best side dishes before juices and beers come in. Alternatively, the sticky rice will be a good base for your empty stomach.
This ultimate list of the restaurants in Phnom Penh will keep you occupied for days. If you're still in search of more dining ideas, get ready to be spoiled because my curated lists below will have you in awe.
Read more travel articles in Cambodia and inspiration from Luxcity.com.