2022-06-22
Top 10 best Phnom Penh seafood restaurants [Newest]
People's dietary needs are becoming more and more varied, especially in seafood restaurants, and many people go to restaurants today because the food is fresh and healthy. This is good for the business model of a seafood restaurant because it means there will be lots of customers and good money coming in. But if you don't have much experience, it will be hard to find your favourite and best seafood restaurant, especially if you want it to be tasty, healthy, and cheap. So, please read today's article by Luxcity. We will help you learn about the features of these seafood restaurants so that you can have a great time choosing a place. There will also be suggestions for some of the best seafood restaurants in Phnom Penh.
Learn more: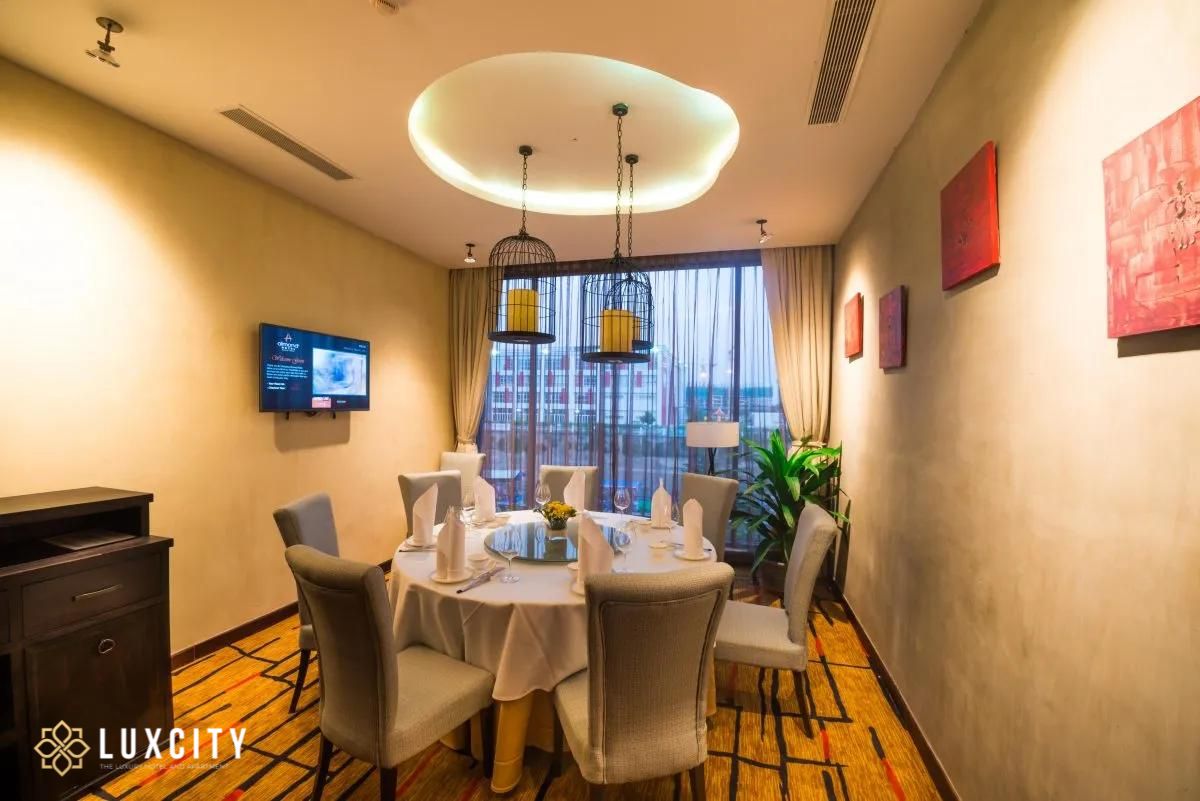 What is a seafood restaurant?
Seafood is one of the premium foods, fresh and with high nutritional value. Nowadays, to enjoy seafood, you don't have to go to the seaside restaurants anymore, you can enjoy it right in the city you live in.
Thanks to modern transport equipment, fresh seafood is transported from all over the sea at home and abroad and released live in storage tanks. These seafood tanks are all equipped with state-of-the-art oxygen and water purification equipment and are monitored around the clock by a seafood engineer.
Seafood restaurants are often the first choice for family gatherings, company parties, and receptions... on weekends, birthdays, and holidays. Currently, at seafood restaurants, high-class dishes such as Alaska lobster, abalone, and king crab are being loved by many diners because of their rarity, bringing elegance and warmth to the table family. In addition, this seafood has a high nutritional value and is prepared in special European styles.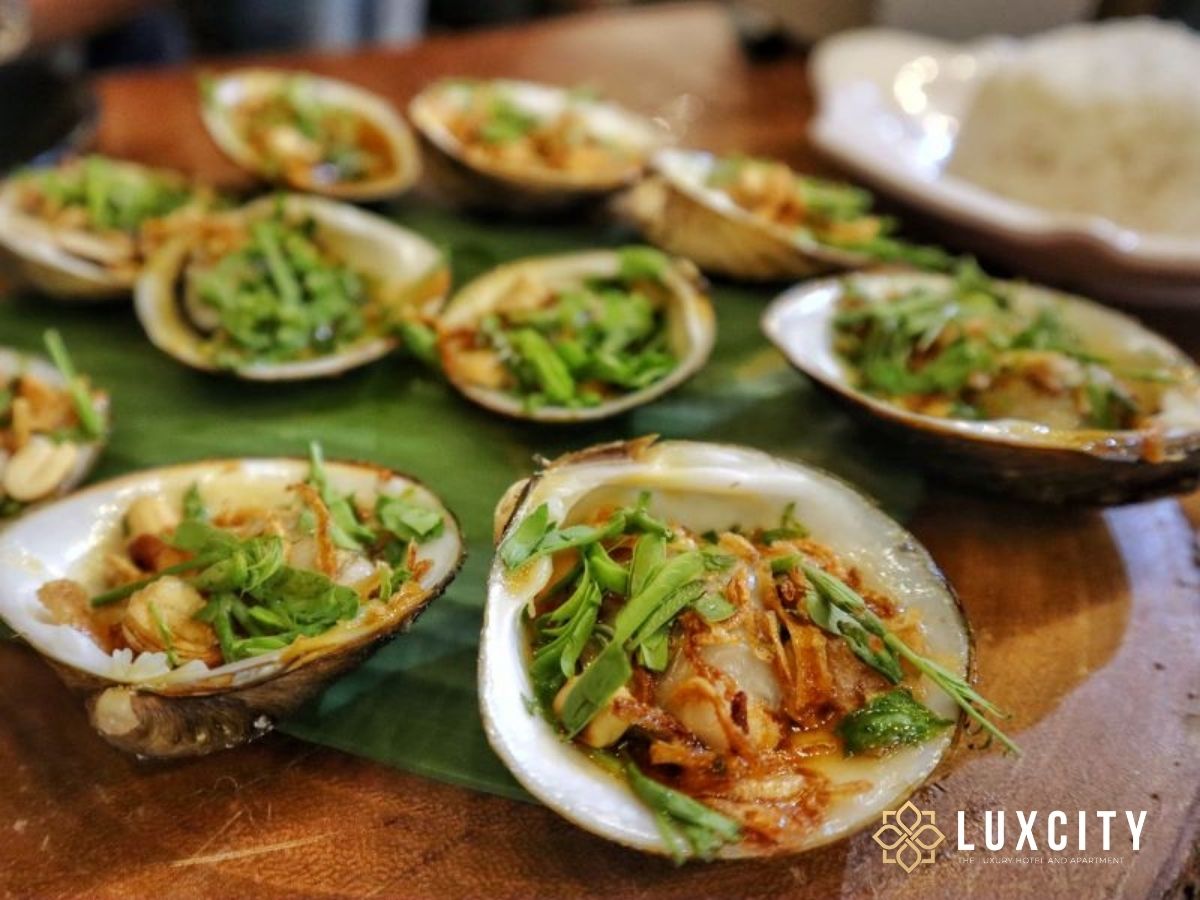 Current models of Phnom Penh seafood restaurants
Seafood restaurant in Phnom Penh by the sea
This is a model of a seafood restaurant in Phnom Penh that often appears in tourist areas, resorts, and near the beach with a simple but delicate design, in harmony with open space, creating a cool feeling. This type of restaurant is extremely popular with customers because they both enjoy fresh seafood and immerse themselves in the cool nature of the beach.
Popular Phnom Penh seafood restaurant
In fact, it can be seen that the popular seafood restaurant model in Phnom Penh can be found anywhere with a simple design, not too large, but spacious enough. Based on the experience of opening a seafood restaurant for many people, this is the type that is most invested by many people because it is suitable for many audiences thanks to its affordable price, right on the customer's economy.
Garden-style Phnom Penh seafood restaurant
The garden seafood model often has a design that is in harmony with nature, the garden has a simple but equally sophisticated and luxurious beauty. This type of restaurant usually serves guests with a stable or high income and is often chosen as a place for parties, meetings, congratulatory parties, etc.
Seafood restaurant Phnom Penh buffet
Perhaps the seafood restaurant Phnom Penh buffet is quite familiar to diners, it attracts many customers thanks to its variety and reasonable prices. However, the experience of opening a seafood restaurant you need to keep in mind with this model is to invest a large capital because the cost of the premises is quite expensive. Because the buffet restaurant needs a large, comfortable space, and the layout is suitable for the food display area and spacious dining area. In addition, the cost of ingredients is not small because the number of dishes you have to process each day is quite large and varied.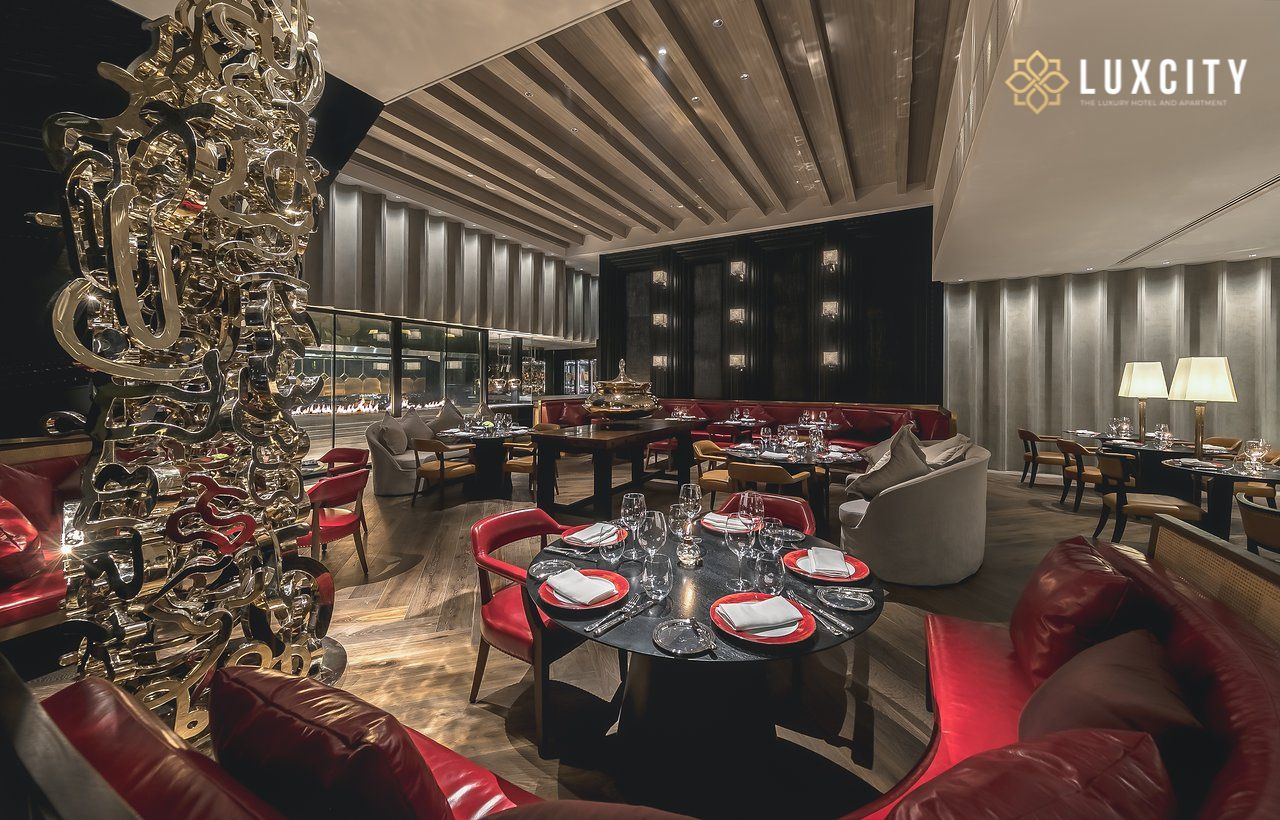 Features of seafood restaurants in Phnom Penh
The freshest seafood ingredients
In addition to visiting beautiful landscapes and participating in fun and entertainment activities on the sea and under the sea, another experience that will help you fully enjoy the taste of Phnom Penh is to enjoy seafood dishes fresh and fragrant with the smell of the salty sea. In the afternoon, when the breeze blowing from the sea cools down the harsh sun, it is also a very suitable time to visit a seafood restaurant in coastal Phnom Penh and experience it.
With a long coastline, seafood restaurants in Phnom Penh have an extremely rich and fresh seafood source. It is not difficult to find a delicious restaurant in Phnom Penh to enjoy seafood cuisine with a variety of fresh seafood. Seafood restaurants in Phnom Penh buy seafood every morning from offshore fishing boats to ensure that the seafood still retains its fresh taste.
All seafood is carefully selected for the offshore fishing trips of local people, so absolute quality is always guaranteed.
Seafood in Phnom Penh that is caught far from the shore is the one with the best advantages in terms of quantity and quality: rich in categories, including rare and unique seafood, natural and clean seafood. guaranteed. Coming to this place, you will feel like you are in the middle of a seafood paradise. Enjoying seafood will become a true culinary journey with dishes from simple but unique to high-class and luxurious to create
Impressive cooking style
There is a special thing inside seafood restaurants in Phnom Penh that in each different dish you will feel the unique flavor. Although it is the same seafood dish that many places across the country have, in Phnom Penh, it has a unique feature that makes anyone who eats remember and unmistakably. When processing, under the skillful hands of talented chefs, they pay great attention to the eye-catching colors of the dishes, which are mainly red and dark brown.
The dipping sauce of each dish at the Phnom Penh seafood restaurant also makes a powerful impression when any dish you have has a separate dipping sauce prepared with a rich flavor. You will be surprised by the bowls of dipping sauces with different spices which are very eye-catching. Each type of seafood processed differently will have a sauce suitable for that dish. Therefore, the dishes here are very rich and make people remember forever from the first time they eat them.
Seafood restaurant in Phnom Penh with the flavor of dishes is a unique blend of East and West, with creativity based on that spirit. We are constantly developing the menu, wishing to bring diners new dishes and unique culinary experiences, contributing more to the journey to elevate Phnom Penh cuisine on the world culinary map. through delicious dishes associated with many cultural values ​​that have been passed down by ancestors.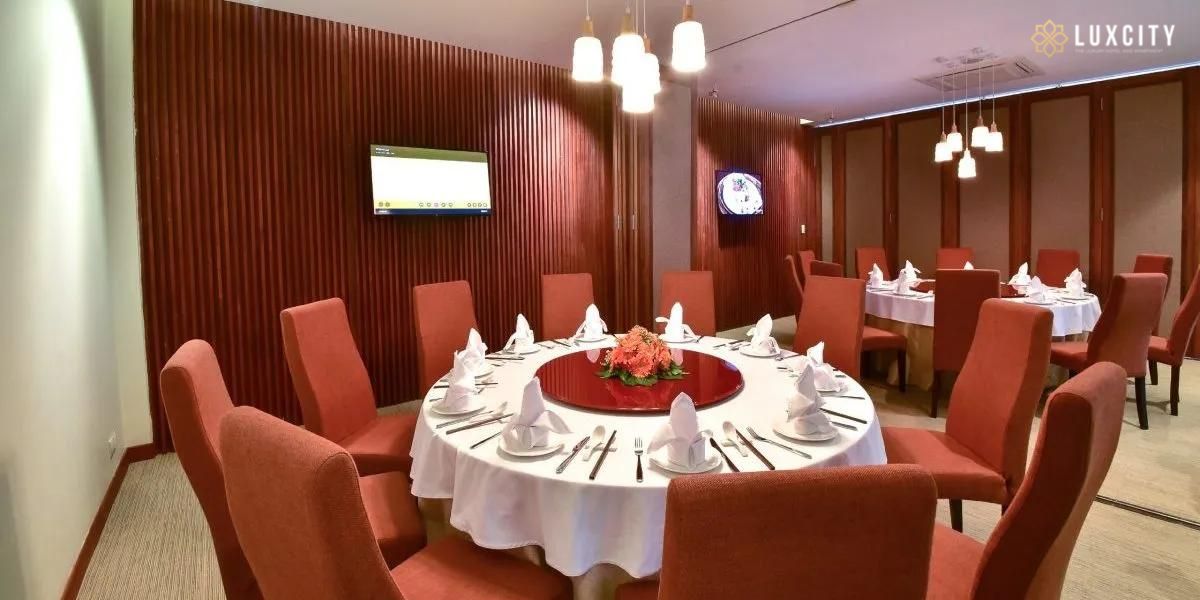 Benefits of eating seafood at Phnom Penh seafood restaurant
Prevent depression
Most people are likely to develop depression due to prolonged stress. Depression is linked to low levels of omega-3 fatty acids in the body. Meanwhile, seafood contains compounds that help reduce the risk of dementia, Alzheimer's, and depression to some extent. Seafood increases the amount of omega3 fatty acids (especially DHA) in the body. That is why it can reduce signs of depression and fight chronic depression.
Improve vision
Seafood, especially fatty fish, is rich in omega-3 fatty acids. Therefore, if you regularly eat seafood, it will be very good for your eyesight. In shrimp, crab, which is rich in vitamin A, has the effect of improving vision. A person who eats seafood regularly can also improve the condition of macular degeneration of the eyes in old age.
Very good for the lungs, improve asthma
In many studies, fish has been shown to be food that helps protect the lungs. In fish, there is a lot of vitamin D. A deficiency of this vitamin will seriously reduce lung function. Fatty fish and fish oil are two good sources of this vitamin. Therefore, it is very good for people with a history of lung disease, especially asthma. In addition, fish is rich in omega-3 fatty acids, which are good for the health of the entire body, including the lungs.
Keep skin bright and healthy
Fish oil or fresh fish is rich in omega-3 fatty acids and proteins. Natural protein helps to slow down the aging process in women. It also promotes collagen production in the body. Thus, Omega-3 fatty acids in seafood help you maintain youthful skin. By regularly adding different types of seafood to your diet, you will maintain healthy and glowing skin.
Maintain heart health
The amount of omega-3 fatty acids found in seafood helps prevent the risk of cardiovascular disease. Reduces the content of triglycerides in the blood and reduces the level of bad cholesterol in the body. So, to ensure heart health, eat seafood at least twice a week.
Very good for anemia
Seafood is rich in iron and zinc, which are very good nutrients to improve the bad problems of anemia. Regular consumption of seafood will help increase the hemoglobin level of the body. Besides, seafood rich in zinc, also helps your hair be more healthy and beautiful.
Maintain strong bones
In seafood rich in calcium content, it is very good to ensure the health of the bone system. If you make seafood a regular food source in your diet, it will help your body alleviate problems related to joint pain and arthritis. Besides, the protein in fish also works to help you strengthen muscles after hours of exercise.
Top 10 best Phnom Penh seafood restaurants
Heng Heng Oyster
The menu offered oysters, crab, shrimp, fish, and many other options. This family-run restaurant is awesome. People were super friendly. We saw a bunch of locals sitting outside enjoying their meal. And we noticed the BBQ grill with crab and fish being freshly cooked. You can select fried, baked, steamed, grilled, sliced, diced, and stuffed.
La Coupole
Food is the heart of the experience at Hotel de la Coupole. A hotel with restaurants, bars, and pastry shops, each with a unique design of its personality, but all have one thing in common, which is dedication and refinement in service quality to bring a Top culinary experience to Sapa.
From exquisite French cuisine made with local ingredients in Chic to macarons or hot Marou chocolates in the Cacao French bakery or creative cocktails at the stunning Absinthe bar, it all begins a culinary journey in this beautiful land.
Nesat Seafood House
NESAT Seafood House is a cozy seafood restaurant located in the Tuol Tompoung area. The seafood house claims to serve fresh seafood from Kampot province with both local and western tastes. NESAT Seafood House serves a wide variety of seafood, ranging from shrimps to crabs to squids and many more that are brought right from the province of Kampot, a place known for its fresh seafood. A grilled seafood platter with a bowl of Tom Yum is called Nesat Seafood Madness. The grilled squid and shrimps were a bit overcooked, but the Cambodian sweet-spicy fish sauce added a ton of great flavors! Finish with the bowl of Tom Yum which was flavorful!
Cuts
Located on the 38th floor of the Rosewood Phnom Penh within the city's iconic Vattanac Capital Tower, CUTS is the highest restaurant in Cambodia, boasting unobstructed views of the Mekong River. Split into several areas, it features a casual dining room looking onto the grill kitchen, four private dining suites, a wine-tasting room, a grill room led by chef Danny Chaney and a wine vault with the largest collection in the country, curated by Eden Gnean, Cambodia's top female sommelier. With both a Josper oven for Atlantic cod or grain-fed lamb and a grill serving hand-cut, artisanal dry-aged meats from the US and Australia, CUTS is a meat-lover's dream. There's also a Crudo bar serving fresh, premium seafood and plenty of vegetarian options, including the Josper-cooked cauliflower steak.
Kuang Seafood Cambodia
Welcome to the first Kuang Seafood Restaurant in Cambodia. Kuang Seafood is a very famous seafood restaurant that is well-known throughout Asia such as Japan, Korea, China, and Taiwan. Kuang's seafood dishes are mainly prepared by barbecuing or grilling, using the freshest seafood around. The restaurant quickly became customers' favorite and gained many loyal customers. The "Seafood Sauce recipe" created by Mr. Kuang has been passed down from generation to generation. It all starts with the finest and freshest ingredients mixed fresh daily to create a sauce that complements their seafood dishes.
Old Place Seafood
If you are in the mood for some delicious seafood and Chinese, come to this restaurant. With a lot of room and large tables, this restaurant is great for bringing along a group of friends. The fish and clams are taken fresh from their aquarium and shown to the diners before they are cooked so that you can be sure of the quality and freshness of what you are eating. So come in for a filling meal but remember to leave a little room for their complimentary dessert of piping hot sweet dumplings.
Sevensea Restaurant
Within its service hours, the main restaurants of Seven Seas Hotel Life offer varied delicious dishes to you, our dear guests, and a specially prepared Hero's Restaurant buffet for children to our minor guests.
There is an open buffet service in our main restaurant. Alcoholic and non-alcoholic drinks are also served within the concept. In our Hero's Kids Restaurant, there is a seating area for our little guests and their families, a children's buffet, and a baby corner. A diet buffet and optionally gluten-free dishes are prepared for lunch and dinner.
Le Broken Plate
The menu was interesting; it was a fusion of Khmer and Japanese Western. Being my first time at Le Broken Plate, I had to try their tasting menu–9 courses (USD 80). I had the pleasure of chatting with the owner and he told me the Tasting Menu at Le Broken Plate captures a world cuisine. He also warned that we would be in for food coma and would need to take the next day off. Consider me warned. Steamed Edamame with Yellow Fin Tuna salad was the first dish to be served. It was quite a hearty portion for a starter. Interestingly, it had a tinge of Asian flavoring to it, with tossed crushed peanuts and sliced bird's-eye chili. Next, the fresh oysters came with sweet chili sauce and minced garlic. I've never had such garnishing on my oysters, but it tasted so good! Sweet chili is such a great substitute for Tabasco. I've always felt that Tabasco was too sharp for oysters, so I'm glad that I found a sweet substitute (pun intended). I prefer my oysters with just salt and lemon.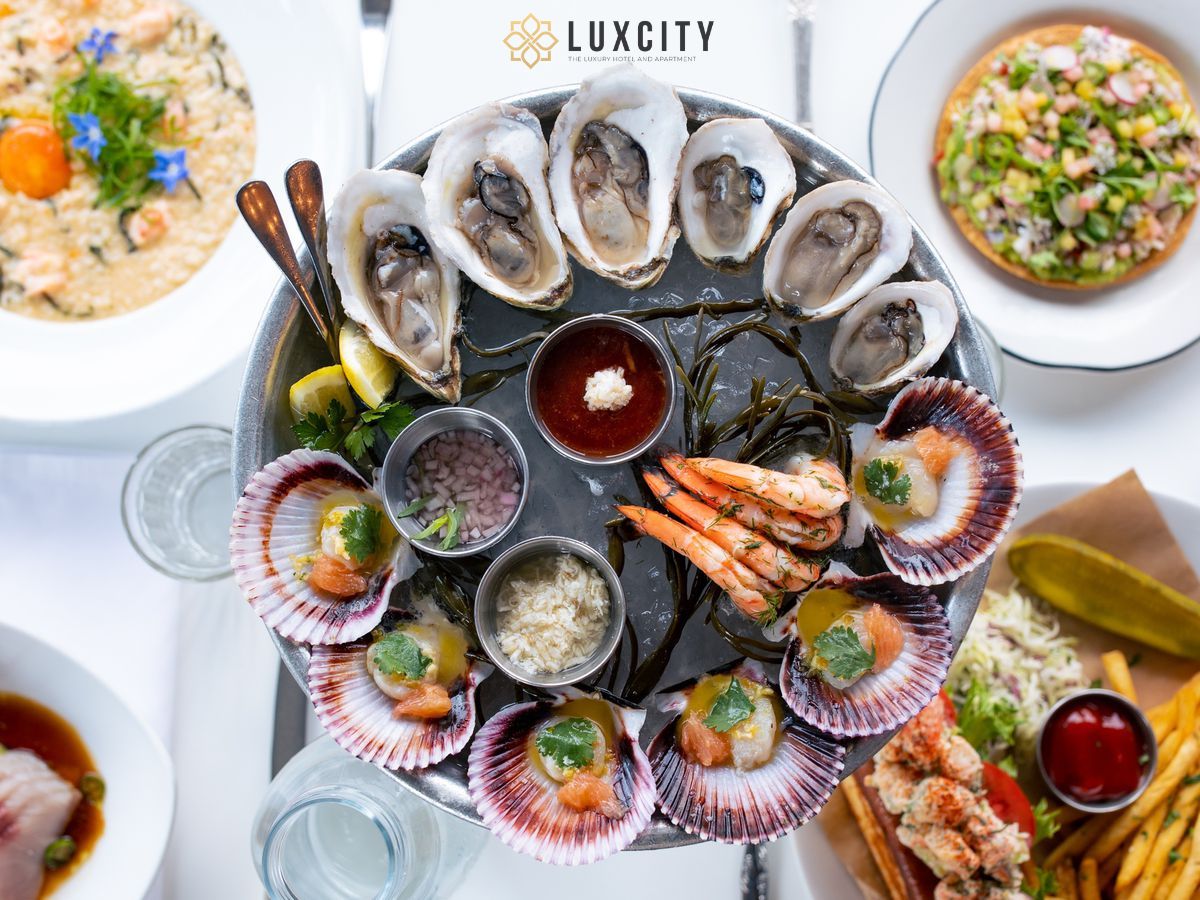 Seafood has so many benefits, you can enrich your menu with this food every week. Or you can go to famous Phnom Penh seafood restaurants to enjoy it so that it doesn't take time to process and can eat better fresher food. Above are our suggestions for quality famous restaurants, hope it helps your choice. If you have any further questions, please feel free to contact us.
Read more travel articles in Cambodia and inspiration from Luxcity.com.