2023-01-14
The complete guide to travel from Phnom Penh to Ho Chi Minh city by train and other transportations
Ho Chi Minh City is a must-see for everyone coming to Southeast Asia. There is no direct railway that connects Phnom Penh and Ho Chi Minh City, but a train journey through Cambodia is a wonderful way to experience the country's beautiful landscape. Let's check out several alternative modes of transportation to get you from Phnom Penh to Ho Chi Minh City!
Learn more: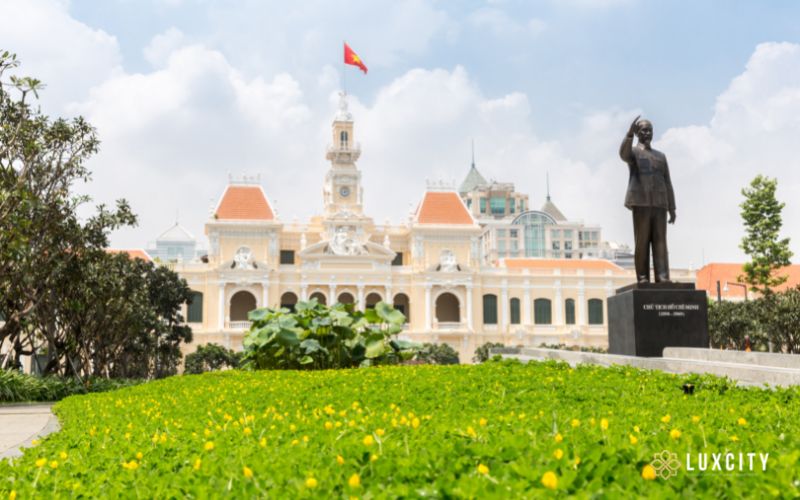 Bus schedule from Phnom Penh to Ho Chi Minh City
One of the most recommended means of transportation from Phnom Penh to Saigon (Ho Chi Minh City) is bus or vans. There are two reasons that make this way of traveling compelling for visitors. Firstly, the price of bus ticket is affordable that is about $26-40. There are numerous bus companies which offer variety of choices for visitors including Long Phuong, Giant Ibis, Kumho Samco, Mekong Express, Sapaco, The Sinh Tourish,… It usually takes 6 to 8 hours to travel by bus or vans to Sai Gon, already including the border-crossing and immigration stops at the Bavet-Moc Bai Checkpoint. Another reason is on the bus ride from Phnom Penh to Ho Chi Minh City, you're sure to see a lot of interesting things. There are miles and miles of beautiful natural scenery, and there are also a lot of impressive man-made sights.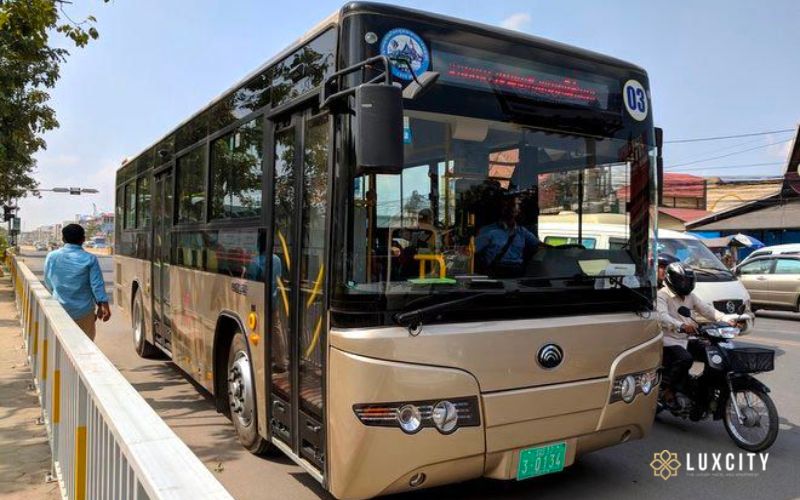 The number of buses that go between Phnom Penh and Ho Chi Minh City might change on a day-to-day basis. This route has an average of one passenger each day. Some buses go on straight routes, while others have layovers. The majority of buses travelling from Phnom Penh to Ho Chi Minh City must pass via the Bavet-Moc Bai Checkpoint. Don't worry if you're not sure how to get your admission stamp; the bus drivers will happily assist you.
An e-visa is required for some nations to enter Vietnam at the Moc Bai border. "Moc Bai landport" should be marked as your port of entry on your e-visa. If you choose the incorrect entry port at the Moc Bai border, you will be refused admission.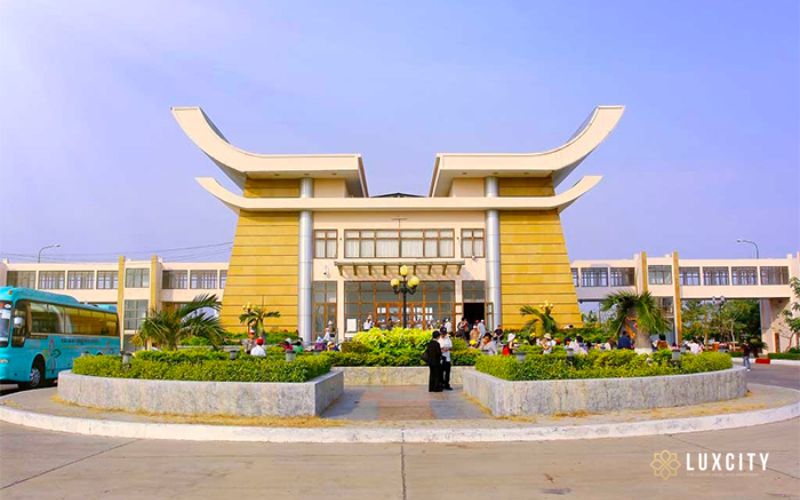 The bus frequently stops just before the Vietnamese border. This is your last chance to spend your remaining Cambodian Riel!
How to get the flight from Phnom Penh to Ho Chi Minh city
Instead of driving the seven hours it takes to cross the border, you may alternatively take a flight. This option may be more comfortable for those who cannot handle the carsick or only have limited amount of time for travelling. However, flights from Phnom Penh to Ho Chi Minh City are rather pricey. Even during the off-season, the costs are at least four times more than those of the bus. When you include in the amount of time spent waiting for your flight, using this mode of transportation won't actually save you much time in comparison to taking the bus.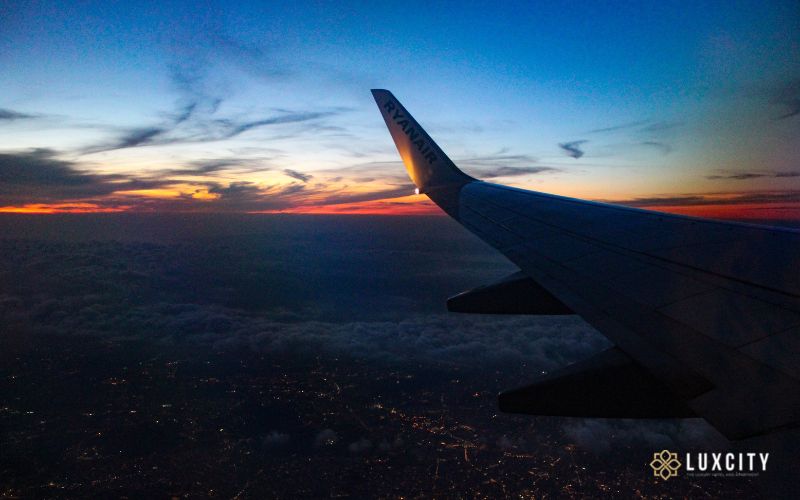 If you stay in Phnom Penh, it is easy for you to catch the bus or a taxi to go to Phnom Penh Airport, which is located around 11 kilometres west of the city centre. You may take a bus for $0.40, a cab for $11, or a tuk-tuk for $9 to get there. Travel time ranges from 30 minutes to an hour. Taking a cab or tuk-tuk is your best bet if you're pressed for time. Buses make too many stops and are frequently trapped in traffic.
Regular and low-cost carriers offer direct flights between Phnom Penh and Ho Chi Minh City. Travel duration is around an hour, however it is typically tough to obtain seats for less than USD100 if you do not happen to catch a good offer. Direct flights from Phnom Penh to Saigon are available from Cambodia Angkor, Vietnam Airlines, and Qatar Airways. There are 7 daily direct flights connecting Phnom Penh with Ho Chi Minh City. You may save money on your tickets by purchasing them in advance online. Once you arrive, you may go to the city center from the airport by using a taxi or bus, both of which will take you there in around forty-five minutes.
On a budget? Take the #152 bus from the terminal. A ticket only $0.25. Pham Ngu Lao street can be reached on foot in less than ten minutes from the bus stop, which is located at the roundabout just across from Ben Thanh Market. Taxis are readily available in Ho Chi Minh, and you may hire one to transport you right to the entrance of your hotel. Prices begin at $6.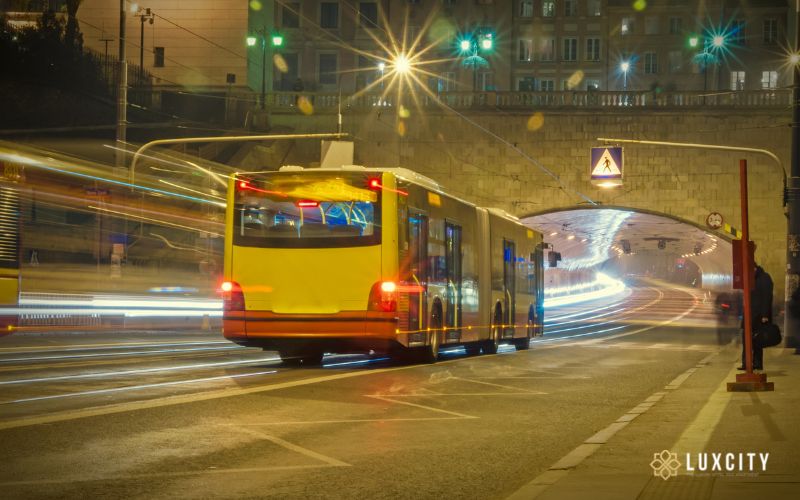 In Ho Chi Minh City, you won't run out of things to do since the city has so much to offer, from delicious cuisine and stunning French architecture to a burgeoning craft beer culture. Hence, plan your trip ahead to decide what you want to experience in Ho Chi Minh City is the wise way to make the most of your time here.
Keep following Luxcity to get the inspiration on how to travel around Cambodia and other beautiful countries in Southeast Asia.