2022-11-08
Best 1-star hotel near me with cheapest price in Phnom Penh
Selecting a place to stay during your vacation can quickly turn into one of the main expenditure items of your travel budget. In addition, we might normally believe that the more expensive the hotel, the better it is; and staying in a luxury hotel is always the best way to enjoy the trip. But have you known that the best accommodation depends on the travellers profile? So, if you are a budget traveler looking for free places to sleep, you've come to the right place. We will walk you through some of the nearby 1-star hotels that can provide you with the most basic necessities and ensure that you have as much comfort as possible in a few hours or nights in Phnom Penh. Let's scroll down!
Read more: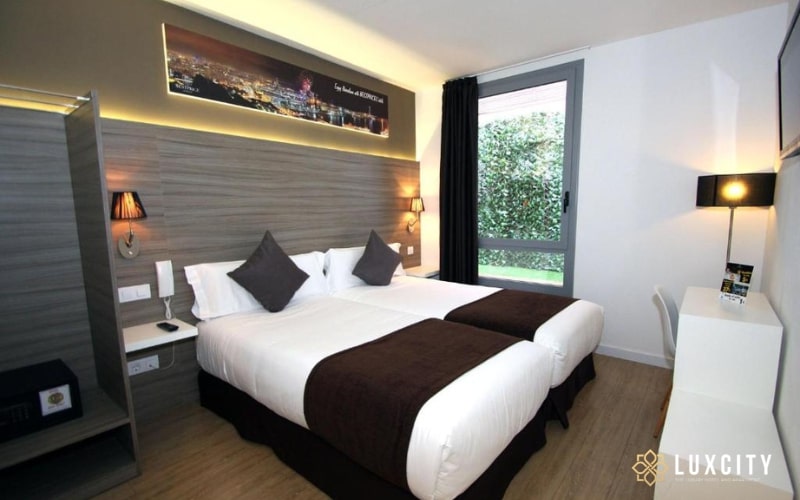 What is a 1-star Hotel?
A one-star hotel provides only the bare necessities for a single night's stay, such as a bed and a bathroom. The staff will provide limited amenities and minimal service. Although some may regard one-star hotels as dingy and filthy, the single-star rating is simply an indication of their basic accommodations and does not reflect cleanliness or safety. One-star hotels provide a place to sleep for the night, but that's about it. The rooms may or may not have a television or a phone.
One-star hotels are usually privately owned and not part of a chain. Most one-star hotels are located near restaurants and fast food establishments, but there are no food options on-site other than a vending machine. Reception desk hours will be limited as well, and housekeeping services are typically only provided between guests.
What Basic Facilities You Can Expect At a 1-star Hotel?
Limited (bed and bathroom)
Lobby or hallway vending machine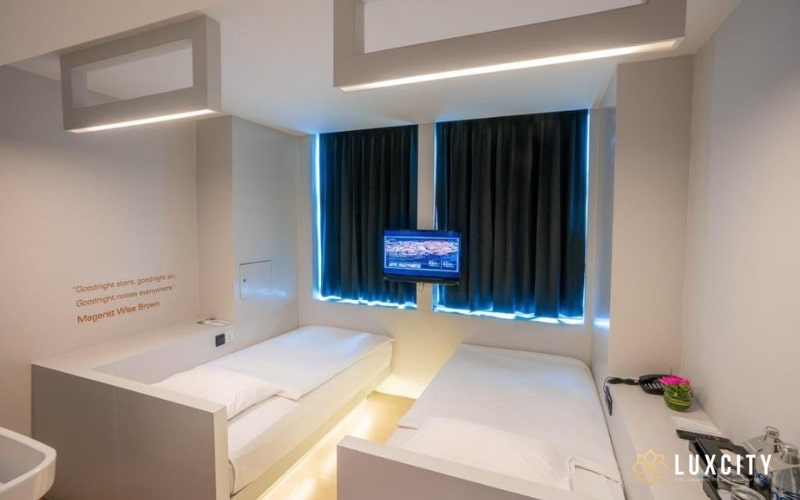 However, choosing a low-price hotel doesn't mean you will risk yourself and bare some unsafe conditions, here are some safety and security facilities for 1-star classification.
CCTV at strategic locations.
Manual checks may be conducted for staff and suppliers at designated entry points.
Verification of guest with Valid ID, Passport, Visa, etc. during check-in.
Security arrangements for all hotel entrances.
A verification of their staff and suppliers by the Police.
A safety chain/wishbone latch or viewport/peephole.
Smoke Detectors.
Fire and Emergency Procedure notices and exit plans are displayed in the room behind the door.
Fire and emergency alarms should have visual & audible signals.
First aid kit with over-the-counter medicines at the front desk.
Fire Exit signs on guest floors with emergency/backup power.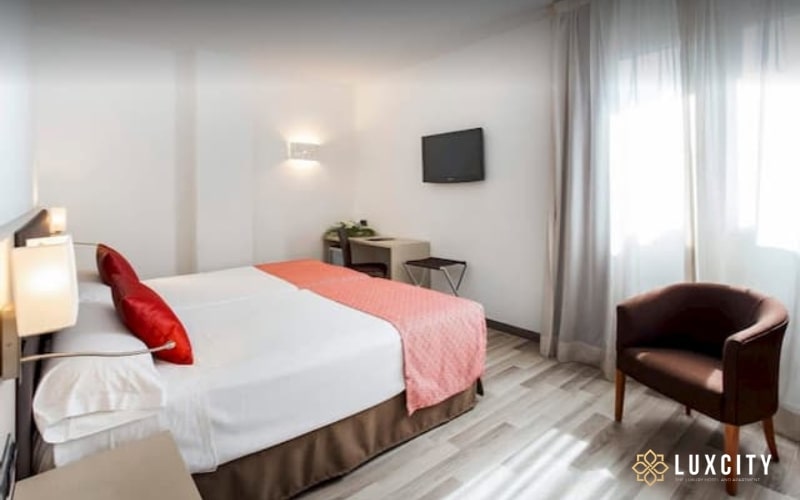 Best 1-star Hotel Near Me With Cheapest Price [Include Hourly Hotel]
Pool top Guesthouse
The guesthouse has a very good location, also near the Phnom Penh International Airport (PNH), which is only 9.32 km away. This guesthouse is very easy to find since it is strategically positioned close to public facilities. Pool top Guesthouse is highly recommended for backpackers who want to get an affordable stay yet comfortable at the same time. Have an enjoyable and relaxing day at the pool, whether you're traveling solo or with your loved ones. WiFi is available within public areas of the property to help you to stay connected with family and friends. Pool top Guesthouse is a guesthouse with great comfort and excellent service according to most guesthouse guests.
Read more: Why has Guest House in Phnom Penh become so popular in the last few years?
Cool Wrong Backpacker Hostel
Located in the entertainment district, the Cool Wrong Backpacker Hostel is a great choice for a stay in Phnom Penh. The comfortable beds and WiFi get good marks from fellow travellers. Their main amenities include: Daily housekeeping, Restaurants, Breakfast available, 24-hour front desk, Air conditioning, Luggage storage, Tour/ticket assistance, and Locker space.
Feliz Hostel Cafe & Bar
Feliz Hostel Cafe & Bar offers an airport shuttle (available on request) for USD 15.00 per room roundtrip. Guests indulge in massages, then grab a bite to eat at the restaurant. Other features include a bar/lounge, a terrace, and a garden.
Mad Monkey Hostel Phnom Penh
Featuring free WiFi, Mad Monkey Hostel Phnom Penh offers rooms in Phnom Penh, 1.2 km from Tuol Sleng Genocide Museum and 1.4 km from Aeon Mall. This hostel is located a short distance from attractions such as Royal Palace Phnom Penh. The hostel is 2 km from Diamond Island Convention and Exhibition Center. The on-site restaurant specializes in American and international cuisine. This inn also features an outdoor pool.
Khmer Village Guesthouse
Attractively located in Phnom Penh, Khmer Village Guesthouse features air-conditioned rooms with free WiFi, free private parking, and room service. Boasting a children's playground, this property is located a short distance from Riverside Park, Sisowath Quay, and Royal Palace Phnom Penh. The accommodation offers a 24-hour front desk, an ATM, and organizing tours for guests. At the hostel, rooms are equipped with a desk, a flat-screen TV, a private bathroom, bed linen, and towels. All rooms have a wardrobe.
Kim Guest House
Kim Guest House is a guesthouse in a good neighborhood, which is located at Boeng Prolit. Not only well positioned, but Kim Guest House is also one of the guesthouses near the following Orussey Market within 0.12 km and Pho Paris Restaurant within 0.44 km. Kim Guest House is the perfect place to stay that provides decent facilities as well as great services. If you plan to have a long-term stay, staying at Kim Guest House is the right choice for you. Providing wide range of facilities and great service quality, this accommodation certainly makes you feel at home. 24-hour front desk is available to serve you, from check-in to check-out, or any assistance you need.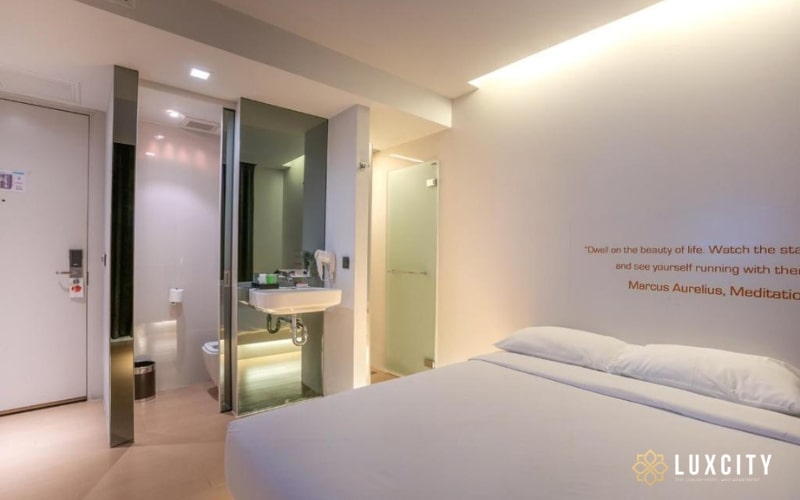 Sleeping does not have to be costly! You simply need to get out of the hotel mindset and consider alternative overnight accommodations, as well as spending your budget on other activities such as travelling, eating, and discovering that are well worth your time and money. Luxcity has meticulously handpicked the best 1-star hotels near you in Phnom Penh. Please keep in mind that when renting a hotel room, you should carefully research and select the right place to rent a quality and reputable room in order to have the most enjoyable experience possible.
We are always looking for new customers to provide you with the best Phnom Penh experience possible. For more travelling tips and needs, discover here: https://luxcity.com/blog.