2022-04-21
What is Staycation? How to treat yourself an enjoyable staycation in Phnom Penh
Wanna treat yourself to a short break from the tireless working days without traveling away from Phnom Penh? An enjoyable staycation right at the heart of Cambodia in Luxcity Hotel and Apartment may help. We have gathered some headlines for you to look through to prepare for a wonderful staycation. Dive into it now!
Learn More: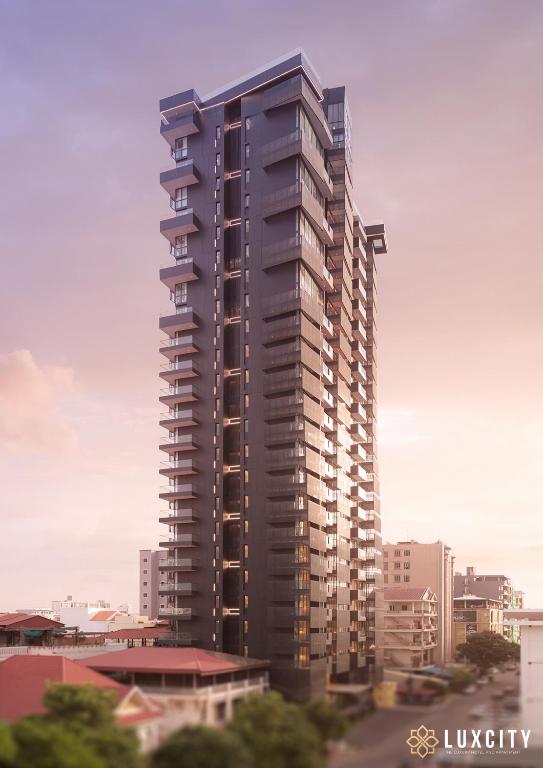 What is a Staycation?
Staycations are derived from the contraction of "Stay" and "Vacation," and they denote a vacation that can be had at home or nearby without traveling elsewhere. After working around the clock to earn a living, a staycation may be the best cure for your stress, especially for those who are too busy to plan for a long vacation.
The benefits of having a staycation in Phnom Penh at Luxcity Hotel & Apartment
1. Have yourself quality time in the state of art accommodations
You can find everything that you need to make a memorable staycation here in Luxcity thanks to our 4-stars room service that includes day-to-day housekeeping, breakfast, and direct access to certain areas of the hotel complex such as a swimming pool, restaurant, bar, or even a fitness center if provided.
2. Prime location
Located in the heart of Cambodia, staying in Luxcity enables you to experience the big shopping mall or go sightseeing at Phnom Penh Megamall, Eden Garden, Khalendale, TK Avenue, Independence Monument 2.7 km, Bophana Audiovisual Resource Center 1.7 km & Central Mall Phnom Penh 1.4 km, Royal Palace/National Museum.
Most especially, there is a quiet space to drink coffee, and enjoy your ideal life without having to worry and think about the chaos of daily life. With such convenient services, a staycation in Phnom Penh like Luxcity is the best destination, the best choice for customers when looking for places to stay in Phnom Penh.
3. 4-stars services with supportive staffs
Guests are always astounded by how genuine our staff are. From warm greetings upon entering the lobby to personally following up on special requests, you can see their bright smile and willingness to give you a hand.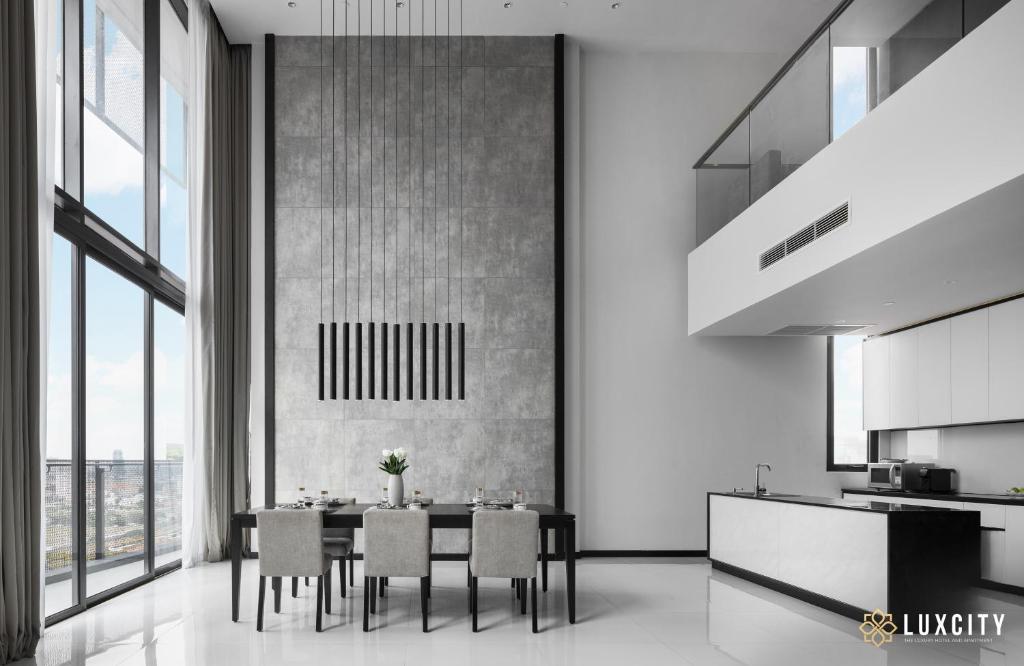 The top 5 activities that add more fun to your staycation
1. Watch your favorite films
When you come here, we have a suggestion for you to choose from, which is a movie on Netflix, and online movie platforms at home. Prepare some popcorn, or carbonated drinks to make it feel like watching a movie at the theater. It's not a new experience though, and I'm a daily TV viewer myself. But the feeling of being relaxed in a quiet room with a favorite movie is so wonderful. This is very different from boredom, like how you live with a smartphone every day.
2. Organize a BBQ party
With a large space like Luxcity, organizing a party is completely possible. It will be more fortunate if we go with a best friend or our lover. Organizing a barbecue party doesn't need to be too fancy like in a luxury restaurant, just having a romantic space and pieces of meat made and enjoyed together is already great. Emotions during that time help us Relax, unwind, and feel more peaceful than ever. That is exactly what the staycation in Phnom Penh offers us.
3. Enjoy coffee at the tea room in Luxcity
Chosen by many customers in the current staycation trend. We don't need to go too far, or too crowded, narrow cafes, just a cup of coffee, or a morning book, the newspaper. Enjoy how beautiful life is! I feel like I am dropping my soul into a quiet, peaceful, and relaxing space.
4. Water fun activities
With a modern and extremely safe swimming pool system at Luxcity, you can enjoy your water fun with peace of mind. With your soulmate, organize a few activities to play and relax comfortably underwater. We will feel both happy and comfortable. It is also beneficial for your health, feeling healthier than ever. Increase resistance, do not be afraid of disease.
5. The shopping services are quite complete during this staycation
Although not as complete as shopping malls or supermarkets, our shopping services are also quite complete, meeting the needs of customers when having a staycation. You don't have to worry about leaving your luggage, forgetting things, or missing an item. Our shopping service will satisfy you all. We are always comfortable and loved by our customers, which is one of the factors that makes us successful.
Therefore, in order for the staycation to go smoothly and completely, you must ensure your health is good, and the mood to receive this trip. Only then will it be fun to play, delicious to eat, and truly rest? Otherwise, a staycation is probably like any other, nothing interesting, nothing interesting, or boring, and it makes you feel tired. It looks like my staycation has failed the holiday miserably.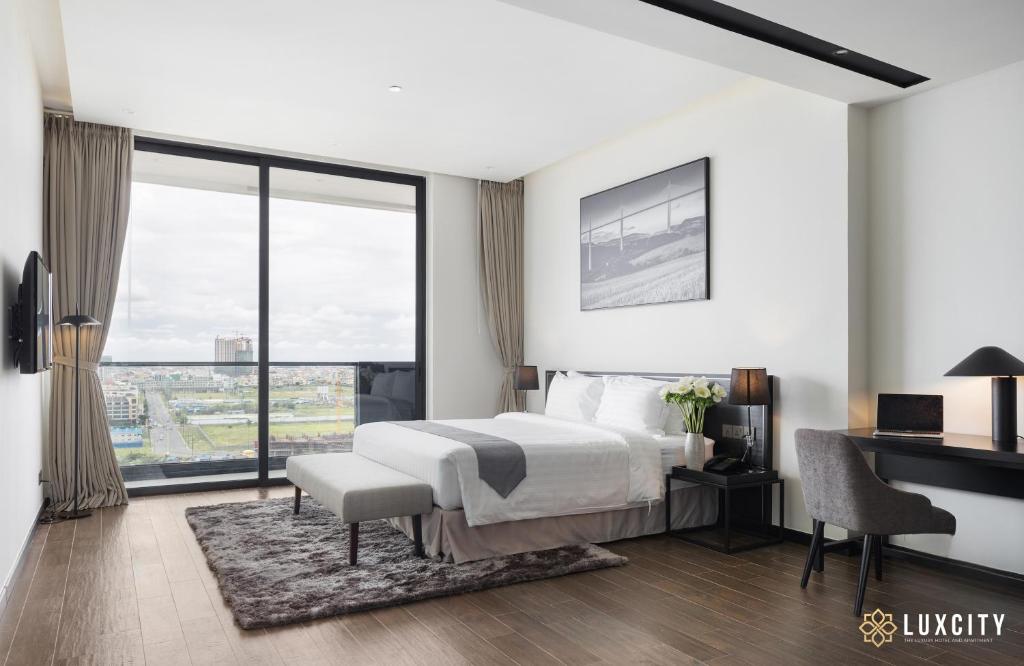 Finally, are you ready to start your staycation in Phnom Penh? Come to Luxcity - a prime example of a place to stay in Phnom Penh to enjoy the joy created by ourselves, from the careful preparation of the plan that will take place, and then the most complete staycation. That plan is also created by ourselves, not a travel service unit that can do it for us. Despite the difference, a staycation is still a travel trend chosen by many people, especially young people.