2022-12-06
Phnom Penh's best picnic spots to lay down with view and chill
While Phnom Penh is a bustling city, it also has tranquil hideaways and lush green spaces ideal for picnics on lazy afternoons. Picnics are very appealing, whether you are looking for a relaxing day with friends or a romantic date in the great outdoors. It's one of the best ways to unwind, get some fresh air, and enjoy the great outdoors while eating your favourite foods and spending quality time with your significant people. If you want to spend some time in the sun while munching on some tasty treats but don't know where to go, we've compiled a list of the top 7 places to picnic in Phnom Penh. All you have to do is pick one and head over!
Learn more: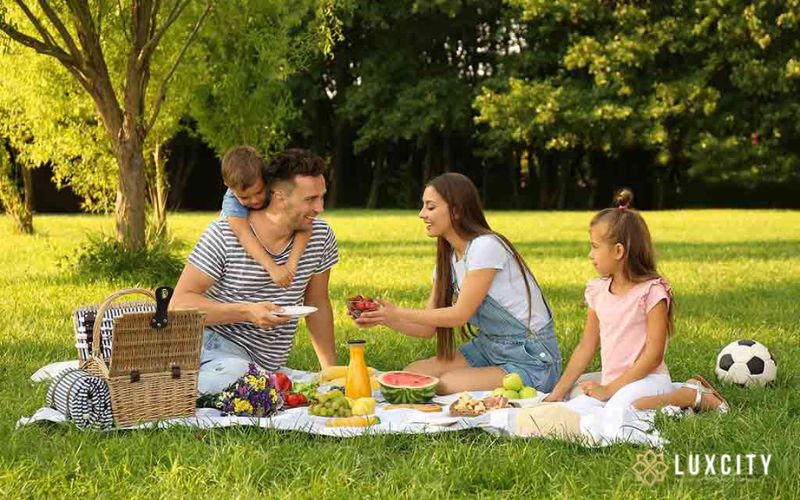 7 Spots To Lay Your Picnic Mats Down To Chill With View in Phnom Penh
Euro Park
Euro Park, often called Euro Park Phnom Penh, Euro Park Borey Peng Huoth, or PH Euro Park, is located in Sangkat Niroth, Khan Chbar Ampov, Phnom Penh capital, Cambodia and far about ~10km away from Wat Phnom. Euro Park is in the category of a man-made resort, Resort. Things to do, as well as the attractions of Euro Park for tourists such as Having picnics, Trekking, Visiting the flower garden, Drinking Cafe, Mart, and more.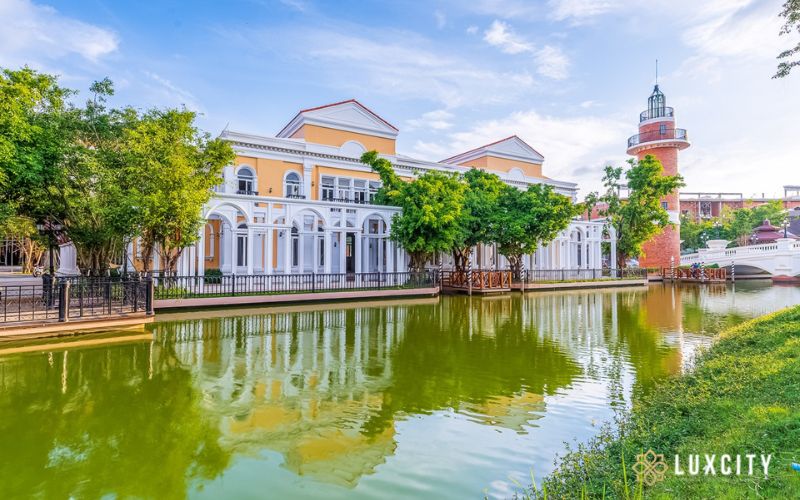 Romdoul Village
At Romdoul Village, many variations of Cambodian food are served for breakfast and lunchtime in a beautifully decorated ambiance. With trees, flowers, and touches of random decors, this place feels like a garden, with more facilities like meeting rooms, meditation sessions, and so on. There are all kinds of foods and healthy homemade drinks. The place is full of nature with no plastic or smoking, giving you the best touch with nature.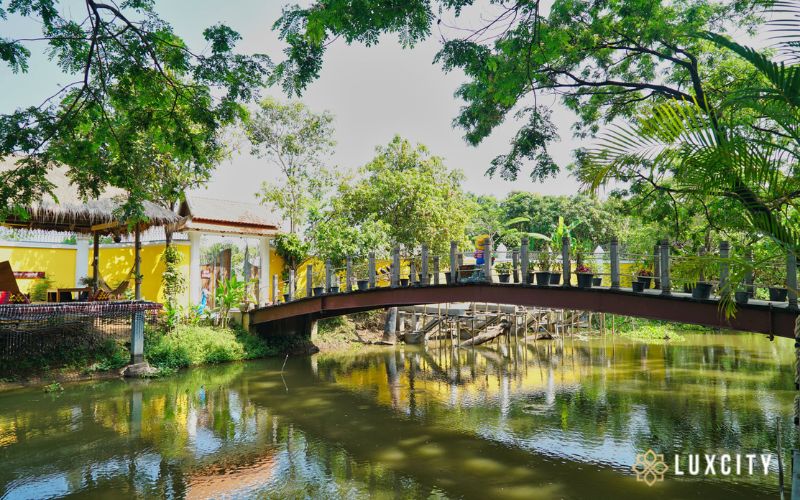 Leisure Lake
Leisure Lake offers refreshing outdoor seating with a view of the lake, making it look even more beautiful. Food and drinks are served. Viewing the lake and greeneries produces natural breezes that wash your stress away. This is where you can play soccer, volleyball, swim, canoe on the lake, and do myriad other activities in one location. The view from the lake is beautiful - very picturesque - great opportunities for photos, and they have set up a nice extended deck area where you can relax on hammocks, perhaps enjoy a book and soak up the sun and nature around.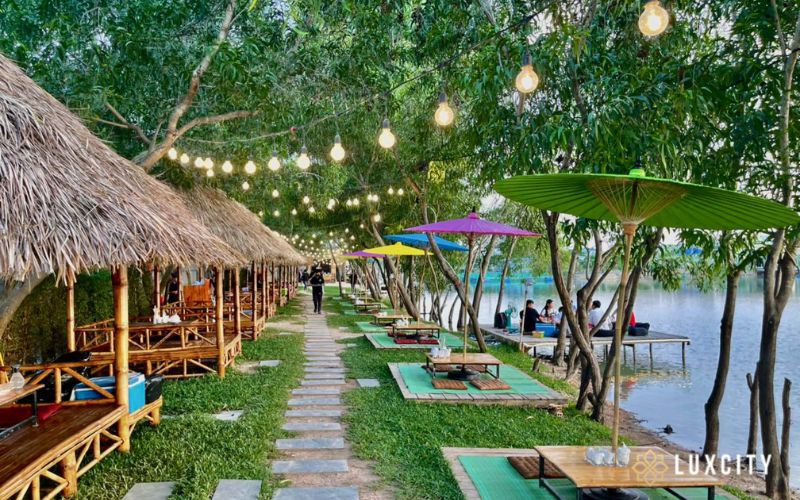 Romdoul Reak Reay Farm
Romdoul Reak Reay Farm locates a large pond creating a peaceful and collected vibe. Here, you can find simple Cambodian food and beverages to enjoy your weekends with no worries!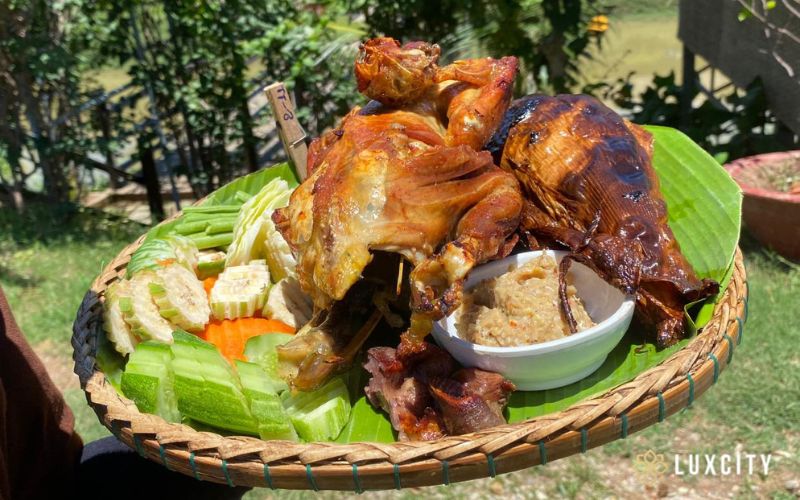 Chomkar Thnong
Chomkar Thnong was one of the trendiest places on TikTok for visitors earlier this year. The place has spacious outdoor seating decorated with many trees, producing a natural vibe. You will feel like you are having a picnic in a park.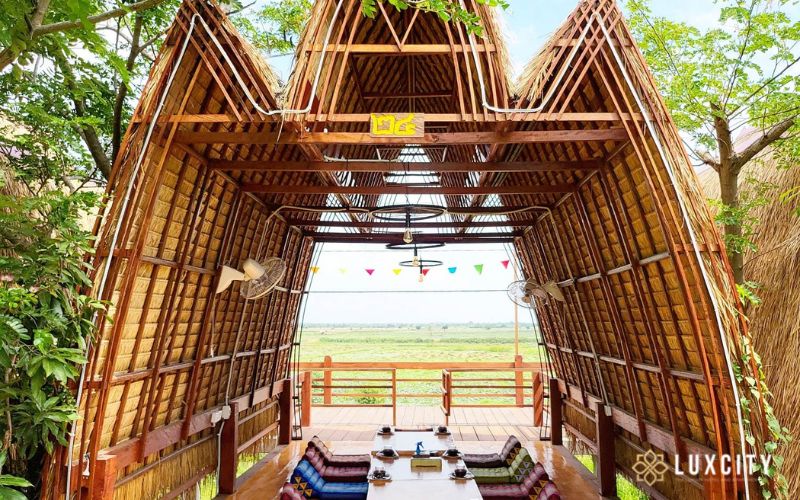 Royal Palace Park
The Royal Palace Park is a 115 metres by 74 metres rectangular green space within a city with virtually no public parks but a lot of traffic. Local people regularly use this rare patch of green space to escape an oppressive city. People come here for picnics under the shade of trees around the edge of the park and for children to play on the grass. The park is also a great place to wait for the Royal Palace to open after the long lunchtime shutdown, from 11:00 to 14:00.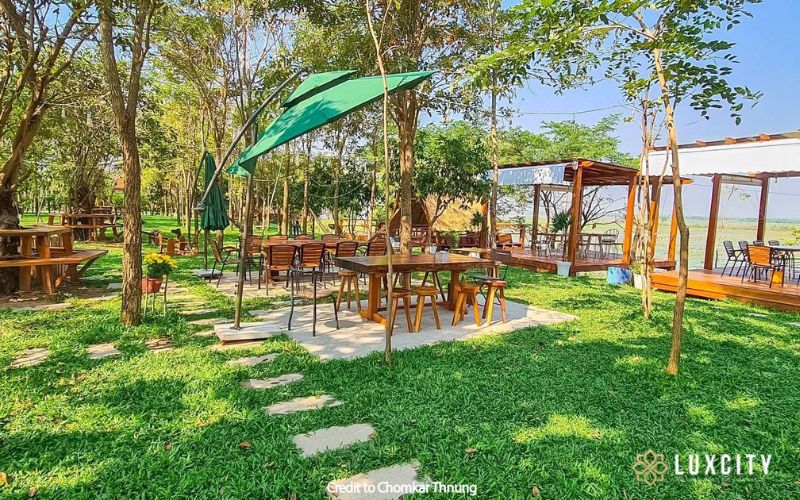 Norea Garden
Norea Garden is located in Koh Norea village, Sangkat Niroth, Khan Chbar Ampov, Phnom Penh capital, Cambodia, and far about ~9km away from Wat Phnom. Norea Garden is in the category of a man-made resort. Things to do, as well as the attractions of Norea Garden for tourists such as the Playground, Having a picnic, Drinking Cafe, Viewing sunrise, Viewing sunset, Visiting the vegetable garden, Visiting the flower garden, and more. The trip to the Norea Garden location is easy because it is unnecessary to walk and cross the river or take a boat. For parking, tourists can park directly at the location.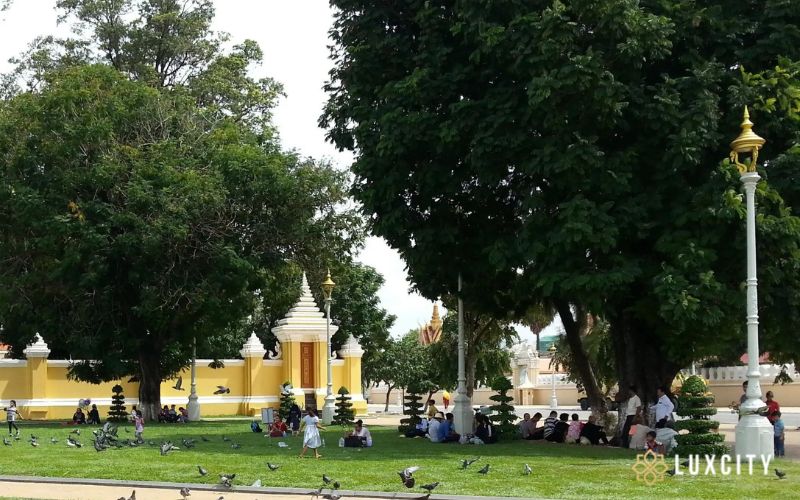 Checklist and Tips to Have the Best Picnic
Checklist of the essentials:
Food
Cutlery
Cool box
Picnic blanket
Water & Drinks
Napkins
Checklist of the extras:
Bottle of wine
Fruit salad
Card games/Books
Sun cream and sunglasses
Mosquito repellent
Tips:
Prepare simple and light things to transport: sandwiches, salads, and fruits, …
Check for the weather forecast to make sure there is no chance to rain
Do not forget to prepare some fun bonding activities! It can be team-building games or card games to help you make every moment count with your loved ones.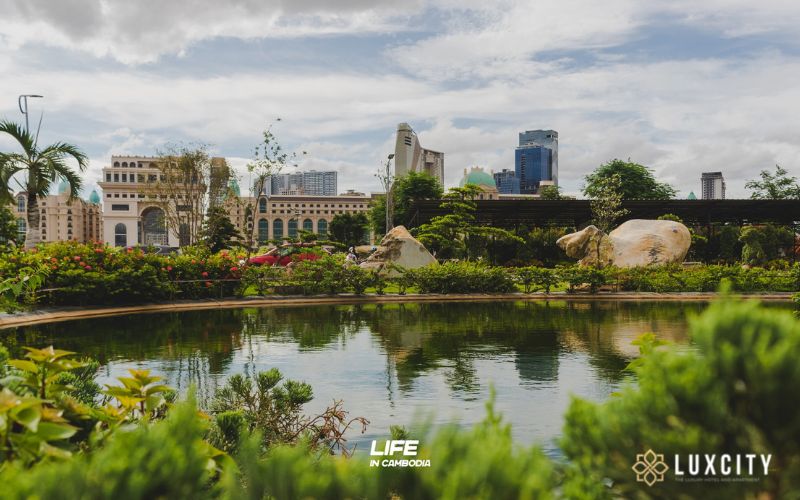 Phnom Penh is blessed with sunny and tropical weather, so is there anything more relaxing on a beautiful day than a picnic? Why not make this one of your must-do activities on your next Cambodia trip? When the sun shines, bring your favourite snacks and drinks (or order some delicious takeout!) and have a picnic with your family and gangs! If you're out hiking, jogging, or simply taking in some fresh air, having a picnic to look forward to at the end makes the experience all the more memorable. Also, if you're looking for more fun things to do in this country, don't miss out on our travel tips and local advice.