2022-07-15
Top 3 Best Brazilian Steakhouses in Phnom Penh to Fire Up Your Dinner
Wondering where to find the best Brazilian steakhouse in Phnom Penh? I was in your shoes. The first Brazilian steakhouse I've ever been to was actually in Phnom Penh. I was never a big fan of steak until I found out how cool these churrascarias (traditional Brazilian-style steakhouses) are. And it was Samba Steakhouse that made my night.
Phnom Penh is not a place where Brazilian steakhouses come into overdrive. They sure have plenty of restaurants serving steaks. But the real Brazilian steakhouses are boiled down to only a few.
So, what are you waiting for? Read on to find out what's so special about Brazilian steakhouses and where to get them in Phnom Penh!
Learn more:
Why Is Brazilian Steakhouse Such a Thrill in Phnom Penh?
For a long while, I kept wondering why Brazilian steakhouses are such hype. What's so special about those restaurants? What kind of meat do they use? Or perhaps the sauce is made with a magic twist that keeps steak lovers hooked?
Well, it turned out that none of my guesses made a point. Brazilian steakhouses are popular around the world for their all-you-can-eat meats and rodízio-style.
But what is it anyway?
From the get-go, Churrascarias is a Brazilian steak buffet filled with tender hearty beef slices brought to your table by a team of dedicated chefs. You will pay a fixed price at the beginning depending on which "package" you go for.
Other than that, they have a salad bar on one side of the restaurant where you can come and stock up your plate with your favorite herbs and sauce during the meal. And then, the star of the show: the steak, is paraded out of the kitchen sizzled on large skewers. Time and again, the chefs come over and slice it out onto your plates.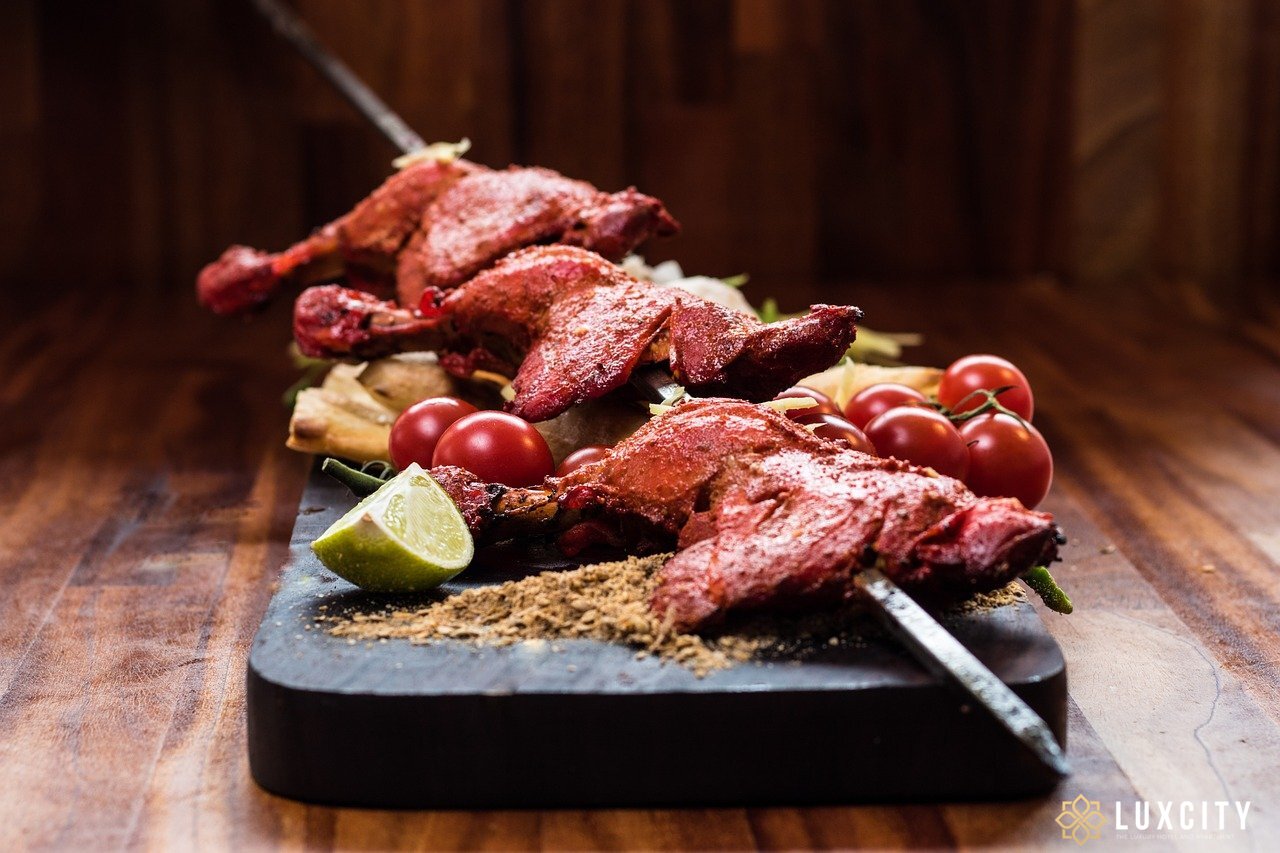 For the past few years, I was out and about in this lively hub of Cambodia with business trips and meetings, so eating out was part of my daily routine. French food is definitely a big thing here besides Khmer and Chinese. Plus, the craft beer scene in Phnom Penh is booming, leaving the capital city a bustling melting pot of culture to inspire your palate.
Even though Brazilian cuisine comes with a small share of the market pie, you don't have to sacrifice the craving for this sizzling goodness when visiting Phnom Penh. The three steakhouses I recommended below will have you in awe.
3 Best Brazilian Steakhouses in Phnom Penh for Some Savory Grilled Treats
Amigos Brazilian Steakhouse Inside Courtyard by Marriott Resort
I've known Amigos for a long time but not until I spent a few nights at Phnom Penh Marriott Resort did I have a chance to stop by this wonderful steakhouse on a date night.
I set a very high bar for steak, especially when it's made by a world-class hotel. This place is always a full house on weekend nights and that's why I suggest calling ahead to make a booking. I was really looking into one of the corners upstairs that are looking out to the outdoor hippie space through the glass walls.
The staff did make everything a lot more welcoming to dine in. I think Amigos is really well known for their buffet style and excellent price per person. With less than 10 bucks, you get six servings of different dishes including sirloin steak, garlic steak, Thai pork sausages, chicken wings, pork char siu, and dory fish.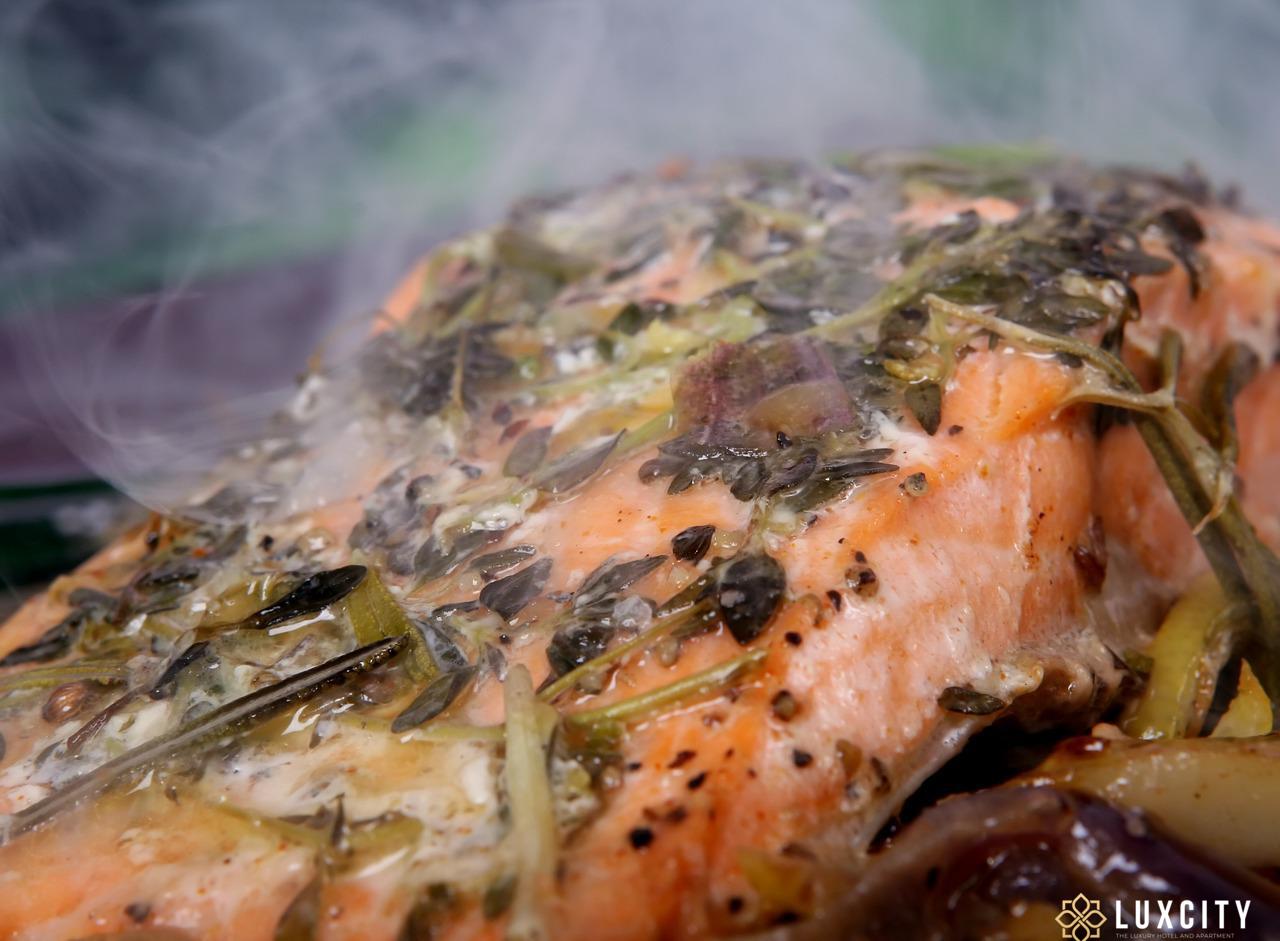 Or if you're coming with a big group of family, make sure to go for the mixed BBQ platter with a side serving of fish and chips with Brazilian cheese bread.
Lambchop is another stellar order with a bang for your buck. But no matter what you're looking at, make sure to stick to the steak. It's well presented and they even stock up a stellar salad bar as well.
Samba Brazilian Steakhouse
If you're looking for a high-end dining hub to stock up your night feast with good eats and well-marinated steaks in Phnom Penh, look no other than Samba.
Once again, Samba is a buffet house. Compared to Amigos, Samba is going ahead by offering 15 types of Churrasco meats that will have your palate wow'ed.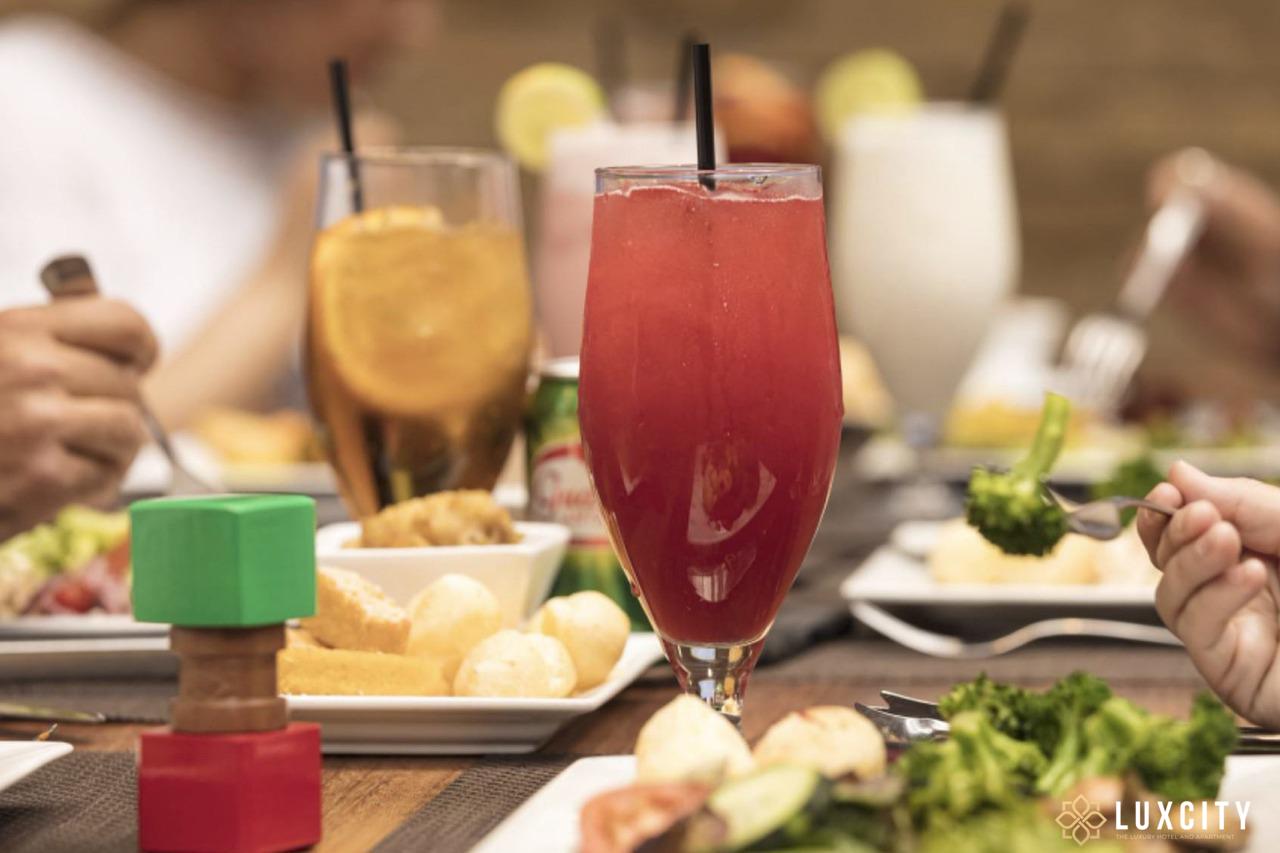 I love to come here whenever I go out with a big group of friends and each of them is going after different types of meats and flavors. If someone in your group does not want to settle with beef, I'm sure they'll have a whale of a time with Samba pork sausage, chicken wing, duck, and grilled corn. I specifically love the grilled pineapple that's paired perfectly with the dory fish filet.
I'm not a big fan of fish. But as long as they have pineapple sizzling on fire, I would be thrilled. The gentle aroma released from the grilled pineapple washes all the fishy smell that holds me back in doubt (I'm just that kind of girl who's very sensitive about everything fish-related).
There's one thing I've gotta point out: the open concept at Samba is such a big hook. You'll surround a custom grill that consists of three levels of grilling rotating skewers holders. And if you're comfortable paying a little more for the buffet with alcohol included, there will be a constant round of wines flooding up so you can end the night on a high note.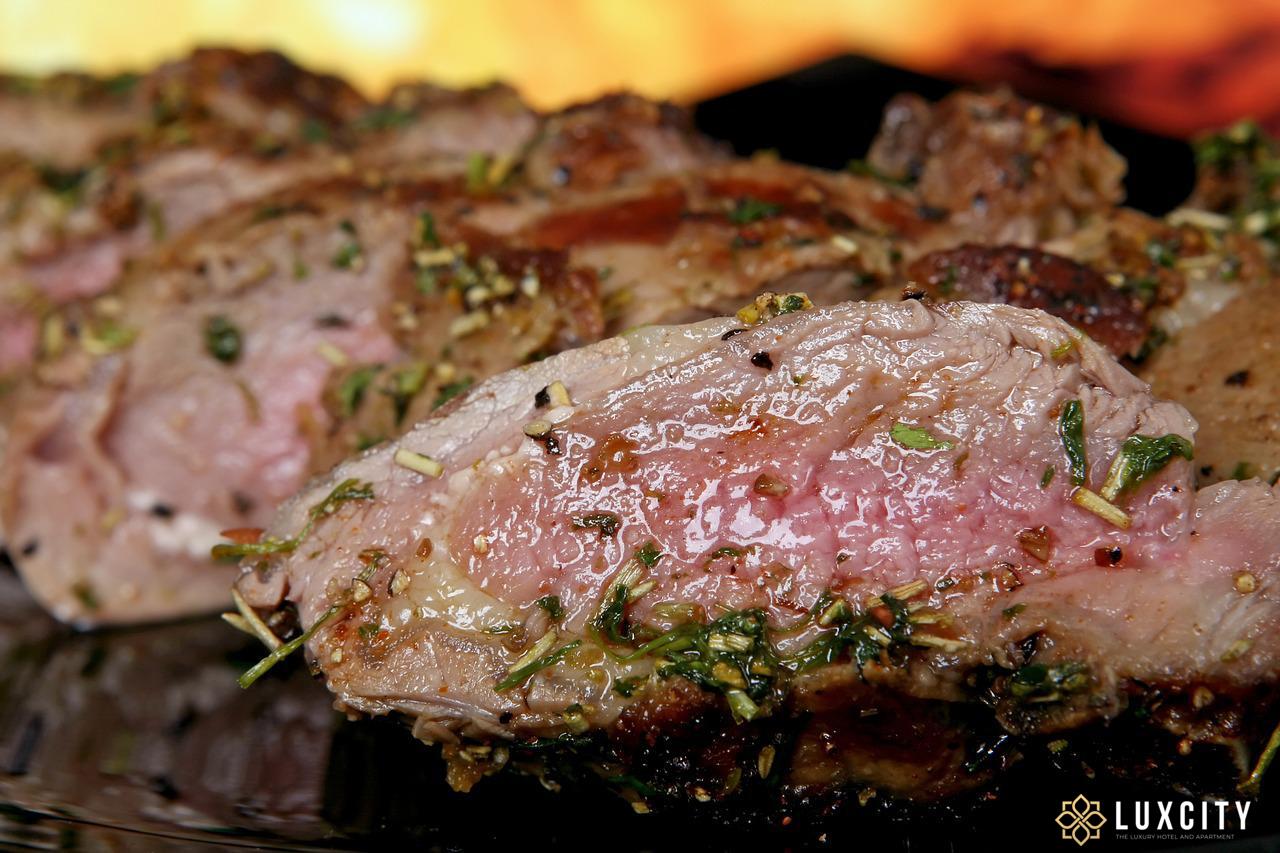 Whole Steakhouse
If you're looking for an affordable steakhouse in Phnom Penh without sacrificing your dining quality, look no further than Whole Steakhouse. Nestled on the bustling corner of Street 276, the steakhouse has nothing to envy about the heavyweights in town because their homey vibe and meat quality surely take the crown.
Whole Steakhouse is the best place that guarantees a chill-out place with your besties rather than a fancy house for a business dinner.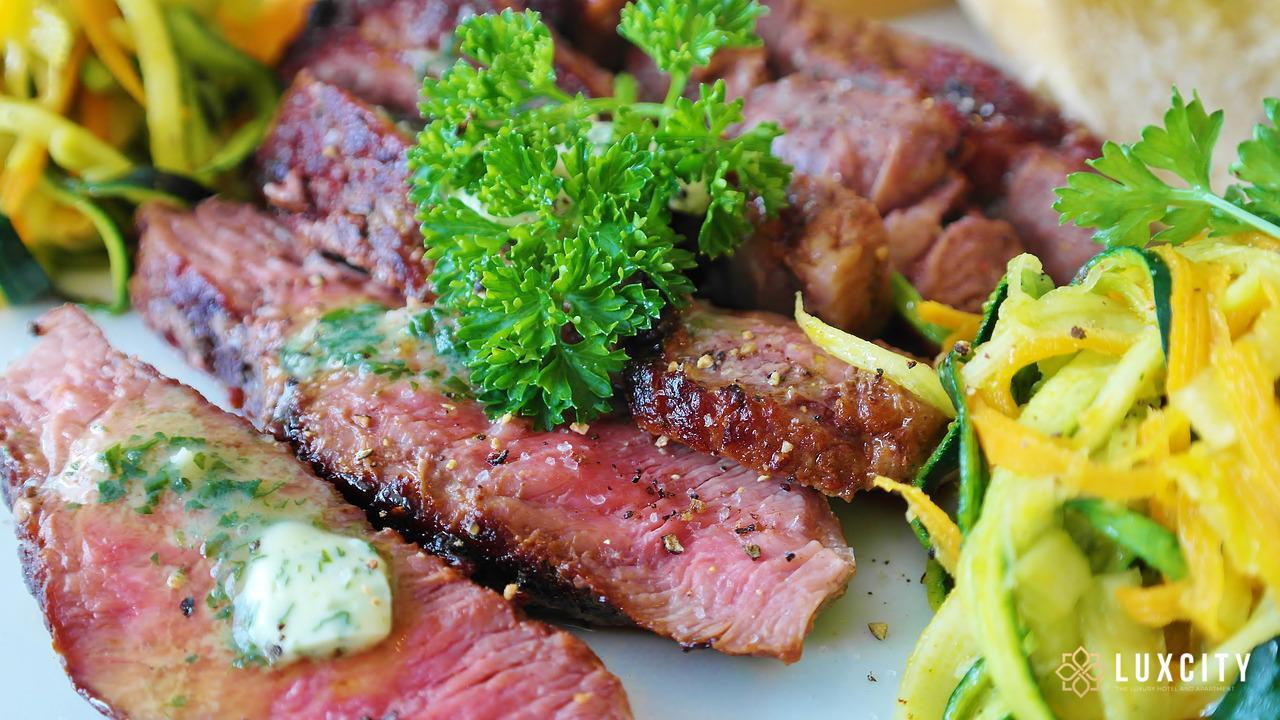 The indoor dining space is spacious and well-lit with a good selection of red wines to dive my nose in throughout the night. And if you're a big fan of cheesy bread like me, you're in for a treat. Their cheese spread on the hot crunchy bread is constantly attested by the locals and visitors alike.
How Do You Dress to a Brazilian Steakhouse in Phnom Penh?
Just like any other high-end restaurant, you need some shirts, pants, and shoes before heading into any of these steakhouses. Even though they don't mention exactly what to wear, it's common sense to wear anything covering your shoulders and knees. Jeans are okay with a polo shirt, particularly in the summertime. And for me, it makes a lot of sense to stock these things up in your luggage for a summer night out in Phnom Penh.
Which one of the above is your favorite? Now you have a bucket list of the best restaurants in Phnom Penh to call it a day!
For more ideas about where to go and what to do in Phnom Penh, check out our curated guides below:
Read more travel articles in Cambodia and inspiration from Luxcity.com.