2022-06-17
Top 10 the best Indian Restaurant in Phnom Penh [2023]
Each nation has a distinctive culinary tradition that draws travellers to investigate. As you may know, India is a South Asian nation that is recognised as the heaven of powders and spices and is the birthplace of Buddhism. Finding an Indian restaurant in Phnom Penh shouldn't be too tough since Indian food is also well-known. What makes those eateries unique, and what kind of food do they often serve there? We've highlighted the top 10 Indian Restaurants in Phnom Penh for you. Dive in now!
Learn more: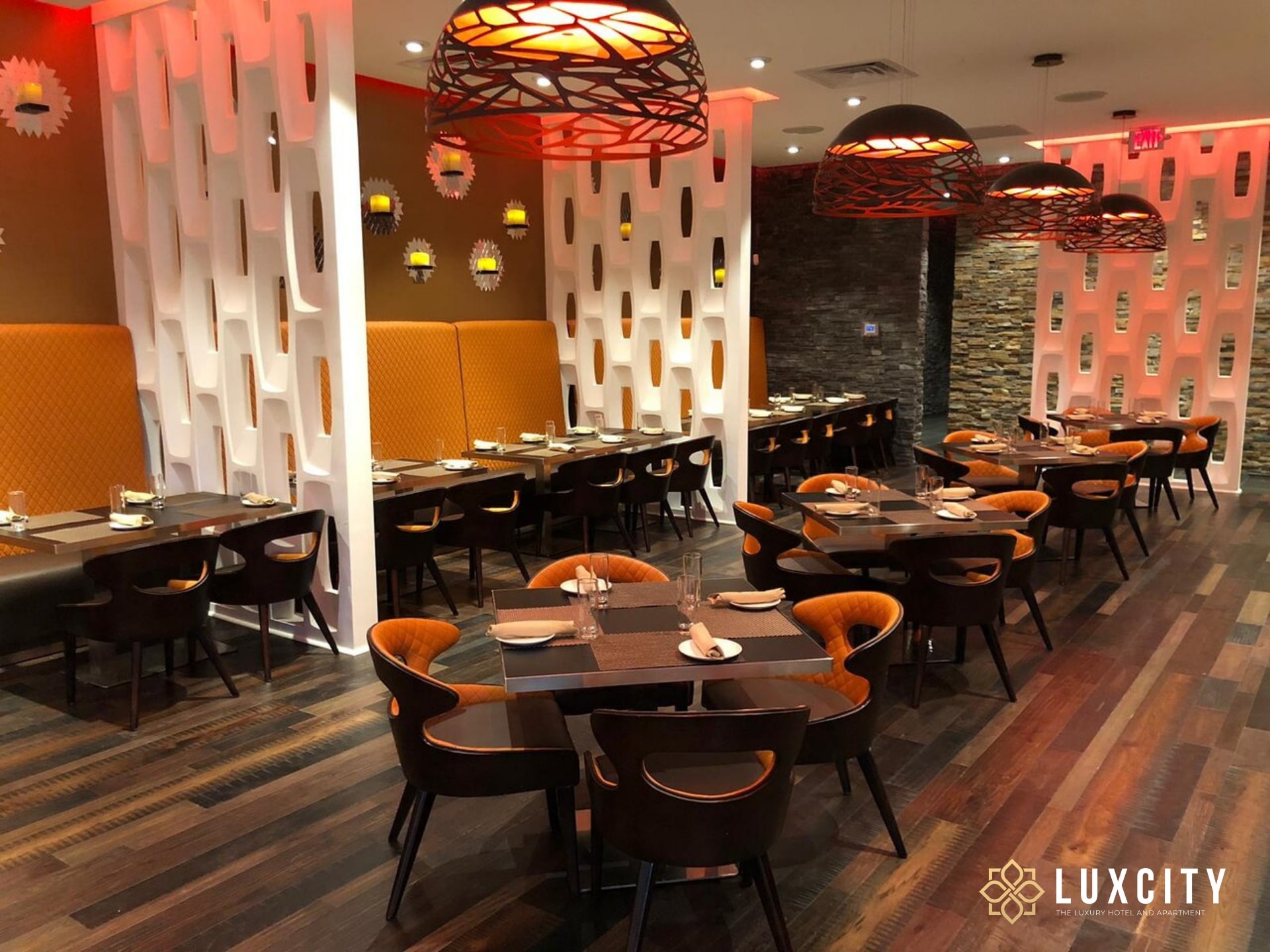 Indian culinary history
Indian yin food originated as a sacred ritual with dishes prepared to be offered to the gods as tribute. These foods have all-natural ingredients and are unprocessed like stems. coconut shell...
Indians attach great importance to rituals in life. In particular, before preparing dishes, one must wash and clean the kitchen. Each ritual will have different foods creating a variety of cuisines.
Afterward, India has undergone much colonization by other countries, so the cuisine also has many changes in taste. color but still retains its characteristics. In particular, spices are extremely valuable and focused on processing by Indians. The most popular is curry powder.
Indian cuisine still has distinct characteristics despite socioeconomic changes. Indian foods have various values, diversity, and exquisite presentation, surprising and attracting many.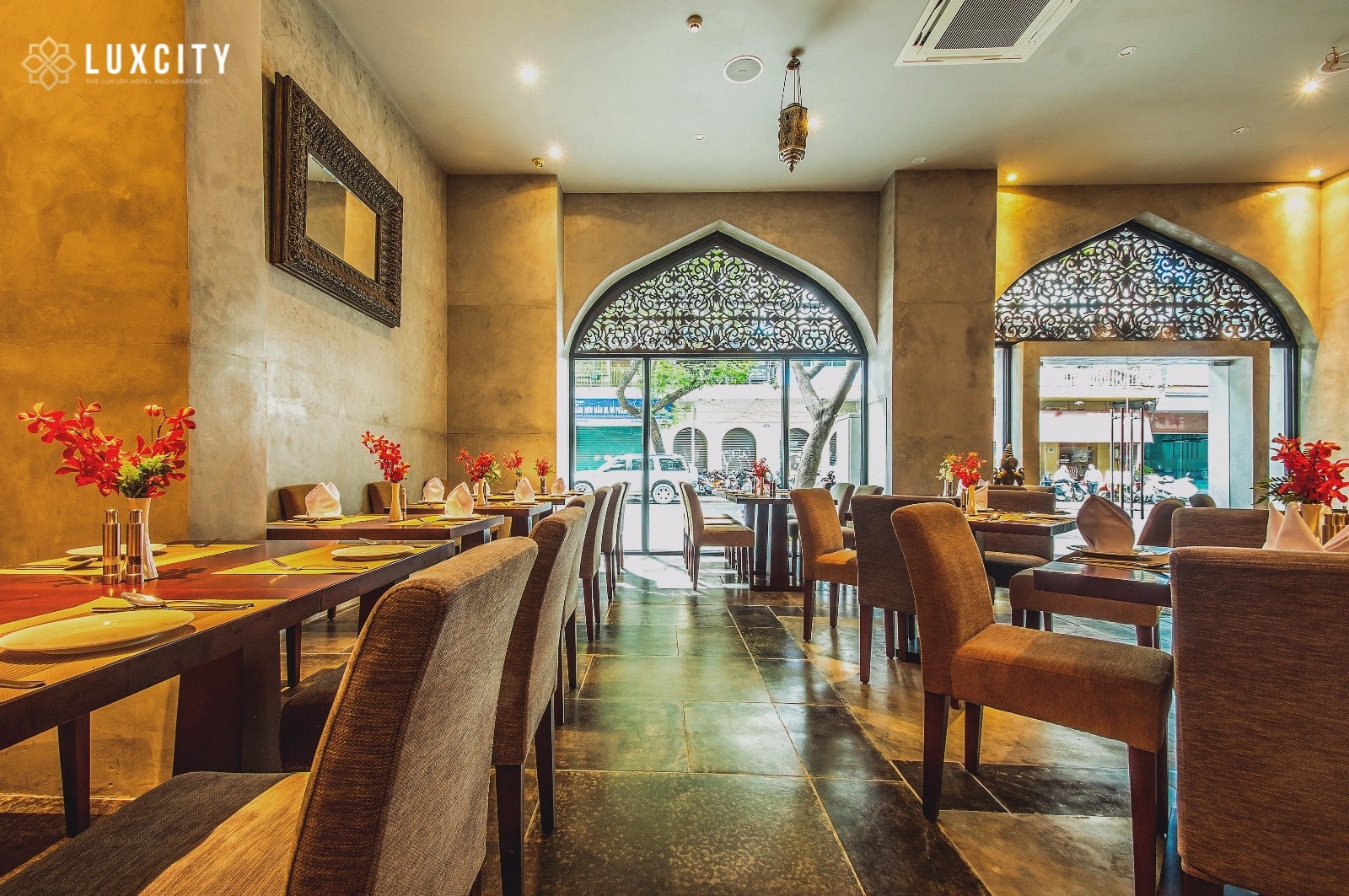 Typical features of food in Indian Restaurants in Phnom Penh
Indian dishes often have impressive, catchy colors that help attract people to enjoy at first sight. This is a unique feature not all cuisines have. Besides, Indian culinary culture has many different characteristics such as:
Culture of eating with hands
This is one of the special and typical cultures in the food of this country. India does not use spoons, chopsticks, and plates like other countries, but uses hands to directly pick up food. This is like a ritual to show respect, eating God brings delicious food.
If you come to India, try this interesting eating culture.
Typical ingredients in Indian food
In Indian food culture, the main ingredients in most meals will be rice and flour. Besides, lentils are a popular food that every Indian family will have.
Besides, buttermilk is also a drink present in almost every meal with the purpose of spiritual purification. Buttermilk is obtained from buffalo and goat milk and processed into desserts.
Do not use beef, pork
As a religious country, most people in India are vegetarian, limiting foods from animals. Cereals, rice, and mi flour are the preferred foods.
Food used from animals is mainly lamb and goat meat. chicken and assorted seafood but also very limited. These dishes are often adopted and influenced by the colors of the autumn and winter cultures, especially in New Asia.
Heaven of spices
India is known as the paradise of spices. Almost every dish of the An people is a combination of many different spices. Spices are often dried and ground into small pieces for convenient use during processing.
Because of the high use of spices, it is not too difficult for Indian dishes to be colorful and eye-catching. The highlight is the Indian Curry dish.
How to prepare special dishes
The way of cooking in some Indian Restaurants in Phnom Penh is very typical. For example, in rice dishes, before cooking, rice will be fried with oil or butter, then pour water and cook. When the rice is almost cooked, spices such as cinnamon, pepper, or vegetables will be added to cook until cooked. The dishes are often colorful and elaborately decorated to attract users.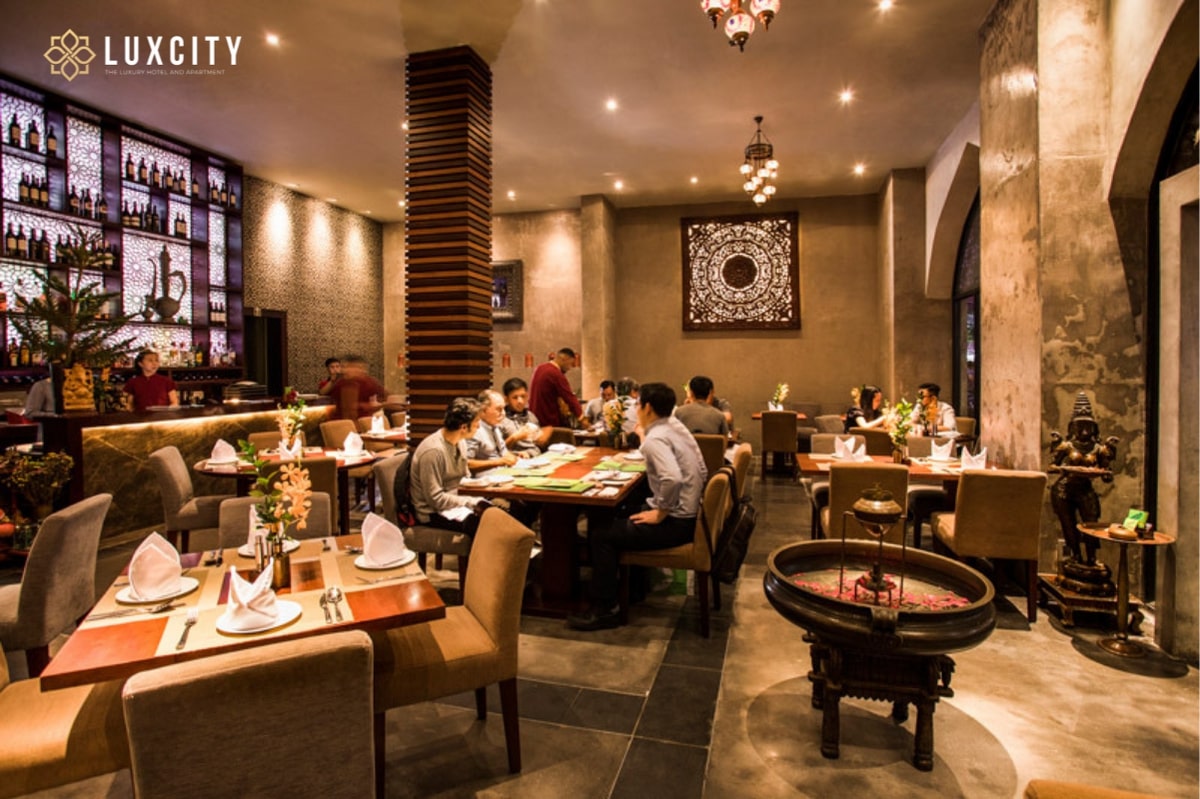 Features of the Indian restaurant in Phnom Penh
Entering the Indian restaurant in Phnom Penh, diners seem to be lost in the world of spices that stimulate their taste buds. Indian cuisine is known as one of the richest cuisines in the world. In addition, in Indian dishes, people pay great attention to spices, making dishes with unmistakable characteristics.
With ingredients imported directly from India and through the skillful and talented hands of Indian restaurant chefs in Phnom Penh, the dishes here will surely satisfy all the most demanding diners from the taste to the decoration of the dish.
Each dish contains many values, diversity, and richness in presentation with colorful main tones that will make many diners surprised. As well as creating a strong attraction for those who are passionate about culinary discovery.
The dishes prepared by the restaurant with authentic Indian cuisine make an impression on visitors right from the first try
The special thing about using spices in every dish at an Indian restaurant in Phnom Penh is not using independent spices but combining them into a special mixture. The most difficult is the curry because this is a combination of 4 main types: cumin seeds, turmeric powder, mustard seeds, and chili powder. These spices give dishes a characteristic scent and color, bringing healing and health-promoting effects to people.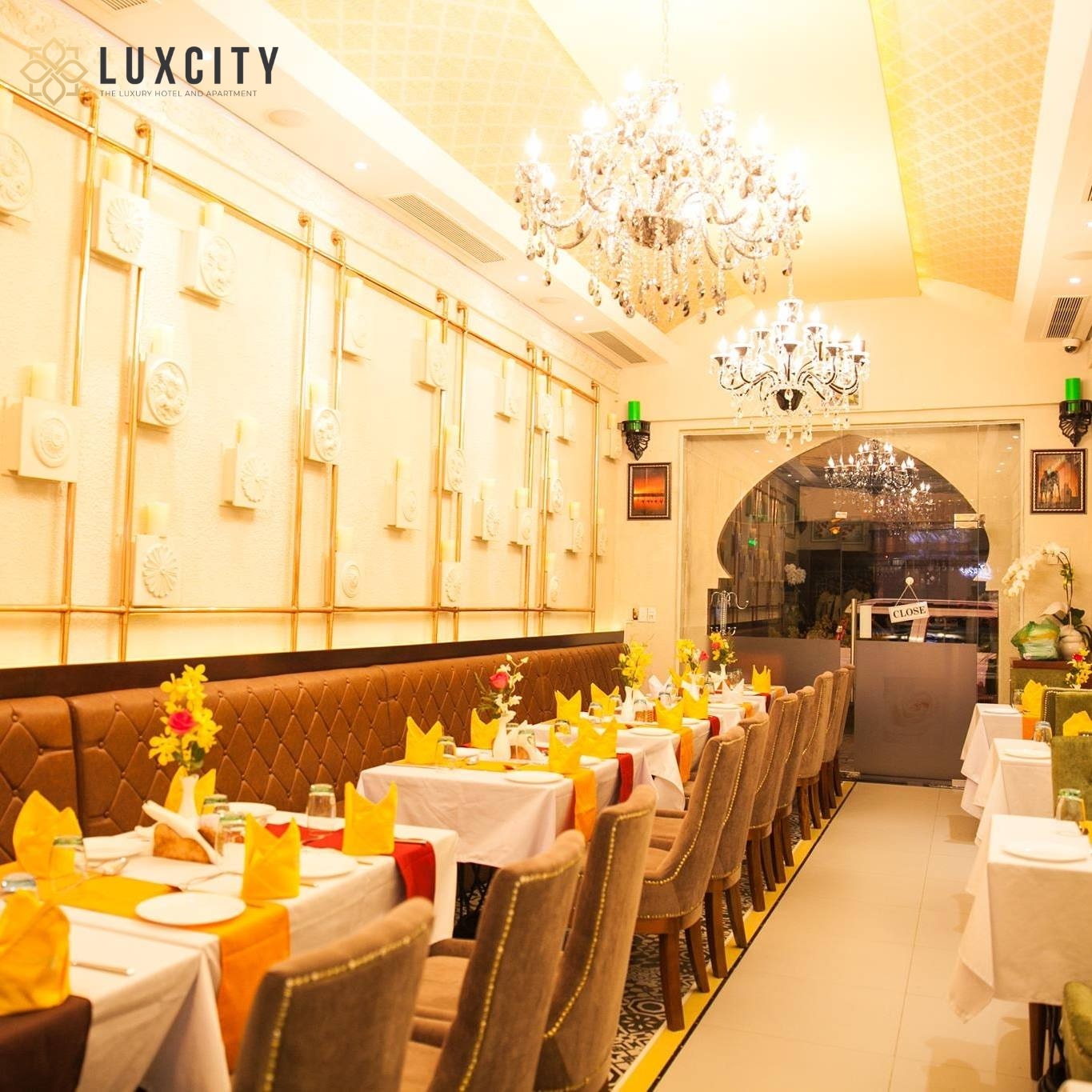 An Indian restaurant is not a place to dine but a place to experience Indian cuisine. The Indian culinary journey in Phnom Penh begins with dishes cooked in a Clay oven and charcoal fire. This technique was inherited by the Mauryan Dynasty (300 BC) and perfected over the centuries. Then enjoy other dishes and finish with a delicious glass of water.
The food here is affordable. This is the plus point of the restaurant that is loved by many diners because it is difficult to find a place that serves Indian food at an affordable price for diners. The Indian restaurant in Phnom Penh is not a place to dine but a place to experience Indian cuisine
Indian restaurants in Phnom Penh often have unique bars with a variety of drinks
At some Indian restaurants in Phnom Penh, there is also a bar area so that diners can comfortably relax with friends and relatives with delicious wines and favorite cocktails. Delicious, beautiful drinks will add more variety to your culinary experience here. Don't forget to enjoy desserts at the bar after eating.
In general, the prices of the food and drinks at these restaurants are reasonable compared to the great experience it brings. Another plus point is that from the restaurant owner, and manager to the staff, they are all very enthusiastic, friendly, and fast service.
Luxurious space mixed with Indian motifs creates a highlight
To design an Indian restaurant in Phnom Penh with modern and luxurious architecture but still retain the traditional beauty, the construction team had to study the culture and cuisine of India from time to time. very long time. Indians not only love the dining table furniture, but the Indian color arrangement is also extremely new and thorough.
Restaurants often use two tones of white and brown as the main color. Create a space that is both luxurious and sophisticated but still retains warmth. The walls here are decorated with many paintings and Indian motifs, which further enhance the traditional beauty of the architecture here.
Top 10 the best Indian Restaurants in Phnom Penh
Namaste India
Namaste India is based in Phnom Penh, Cambodia's capital city. The restaurant's objective is to provide its patrons with a superb dining experience. North Indian, South Indian, and Mughlai cuisines with a modern touch, including vegetarian, non-vegetarian, and vegan meals, are provided in the restaurant. Observe the excellent culinary presentation as well as the exquisite wine selection. The most notable feature of this restaurant is that the appetizers are prepared in a clay oven for a more authentic flavor.
Angkor India
Indian, Western, and Khmer cuisines are all served in Angkor India. The restaurant is part of an Indian food chain and is located in Phnom Penh. Vegan and gluten-free choices are available on the menu. With your friends and families, enjoy the exquisite meals and pleasant ambiance.
Besto Vegetarian Restaurant
Besto Vegetarian Restaurant is a vegetarian restaurant in Phnom Penh that serves entirely vegetarian food. There are a few vegan options available. The restaurant is known for its excellent and tasty Indian fast cuisine. Pyaz Kachori, Rice Corn Balls, Aloo Puri, and Pepper Pakodas are some of Besto Vegetarian Restaurant's most popular dishes. Visit the location and sample some Indian cuisine.
The Curry Bay
Phnom Penh is home to the Curry Bay restaurant. Indian, Nepalese, and Western cuisines are available at the restaurant. The restaurant is well-known for its delectable seafood curries. The staff is really friendly and goes out of their way to ensure that you have a pleasant dining experience.
Phnom Penh India
One of Phnom Penh's most popular Indian restaurants in Phnom Penh India. Both vegetarian and non-vegetarian options are available at the restaurant. You will have the opportunity to sample the best Indian curries, which are rich in flavor and wonderful to eat. Try the restaurant's fluffy rice and thin, silky naans.
Coriander Vegetarian
One of the most well-known Indian restaurants in Phnom Penh is Coriander Vegetarian Restaurant. Try the restaurant's delectable appetizers and main courses. Soups, bhajis, samosas, kebabs, and curries are all delicious. Their Paneer Makhani and Butter Paneer are popular in the neighborhood.
Flavors of India Restaurant
Flavors of India Restaurant offers a wide range of delectable vegetarian and non-vegetarian dishes. It is one of Cambodia's most stylish and sophisticated restaurants. The restaurant's extensive menu features a variety of delectable Indian delicacies. Their signature meal is chicken Biryani, which you must try.
Maharajah Restaurant
The Maharajah Restaurant is one of Siem Reap's most well-known Indian eateries. It delivers enticing and delectable vegetarian and non-vegetarian Indian cuisine. Yellow rice, pickles, and gourmet chutneys are their specialties. This restaurant is the area's oldest Indian eatery. You can customize the level of spiciness to suit your preferences.
New Season Restaurant
The riverside restaurant specializes in Indian, Pakistani, and Nepalese cuisine. The restaurant offers delicious vegetarian and non-vegetarian options. Soups, tandoori chicken, curries, biryani, and much more are all available to you.
Vanakkam India
In Siem Reap, there is a restaurant called Vanakkam India. The restaurant specializes in South Indian cuisine and serves a large range of dosas and idlis. The restaurant in Vanakkam, India, also serves delicious North Indian cuisine. Taste the most flavorful rasam and sambar you've ever had.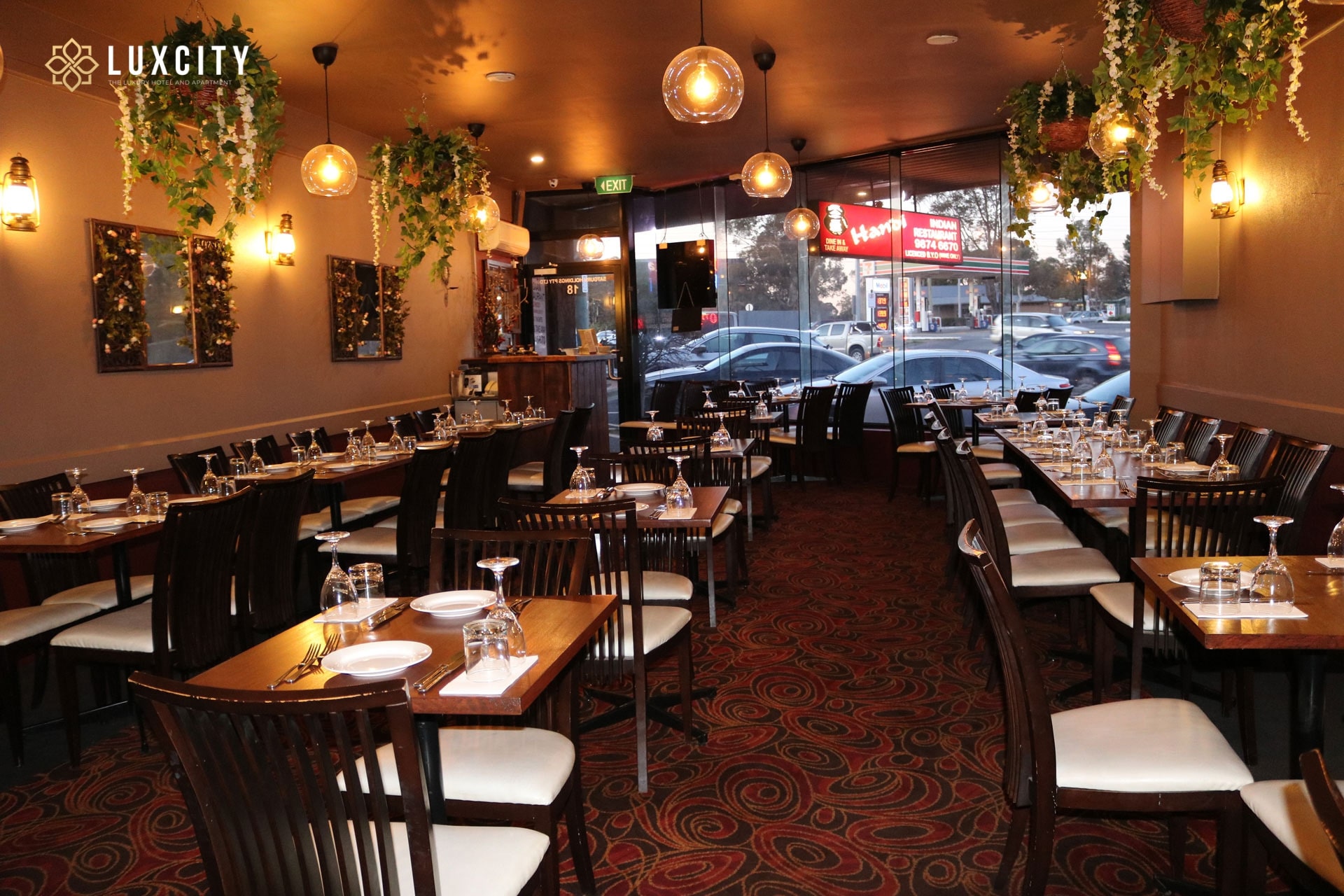 After reading this article, you must have understood well about Indian restaurants in Phnom Penh and the culinary culture and characteristics of famous dishes here, right? Honestly, Indian cuisine is the richest in Asia, if you don't enjoy it, you will regret it. To enjoy delicious food in this country, you can refer to the list of restaurants in Phnom Penh that we have listed above for reference and selection to suit your preferences. Hope you can both learn and enjoy the cuisine here. If you have any questions, please contact Luxcity for more specific answers.
Read more travel articles in Cambodia and inspiration from Luxcity.com.