2022-05-19
What is a motel? Difference between Motel and Hotel
The motel is not a strange concept to many people. However, not everyone clearly understands what a Motel is, or what a Hotel is even, some people still don't know the difference between a Motel and Hotel. So if you had to choose between these two types of residence, how would you do it? How do come to Phnom Penh to travel, you can choose the right and favorite place to stop to enjoy your wonderful vacation. Let's learn about this with Luxcity and how it is different.
Learn More: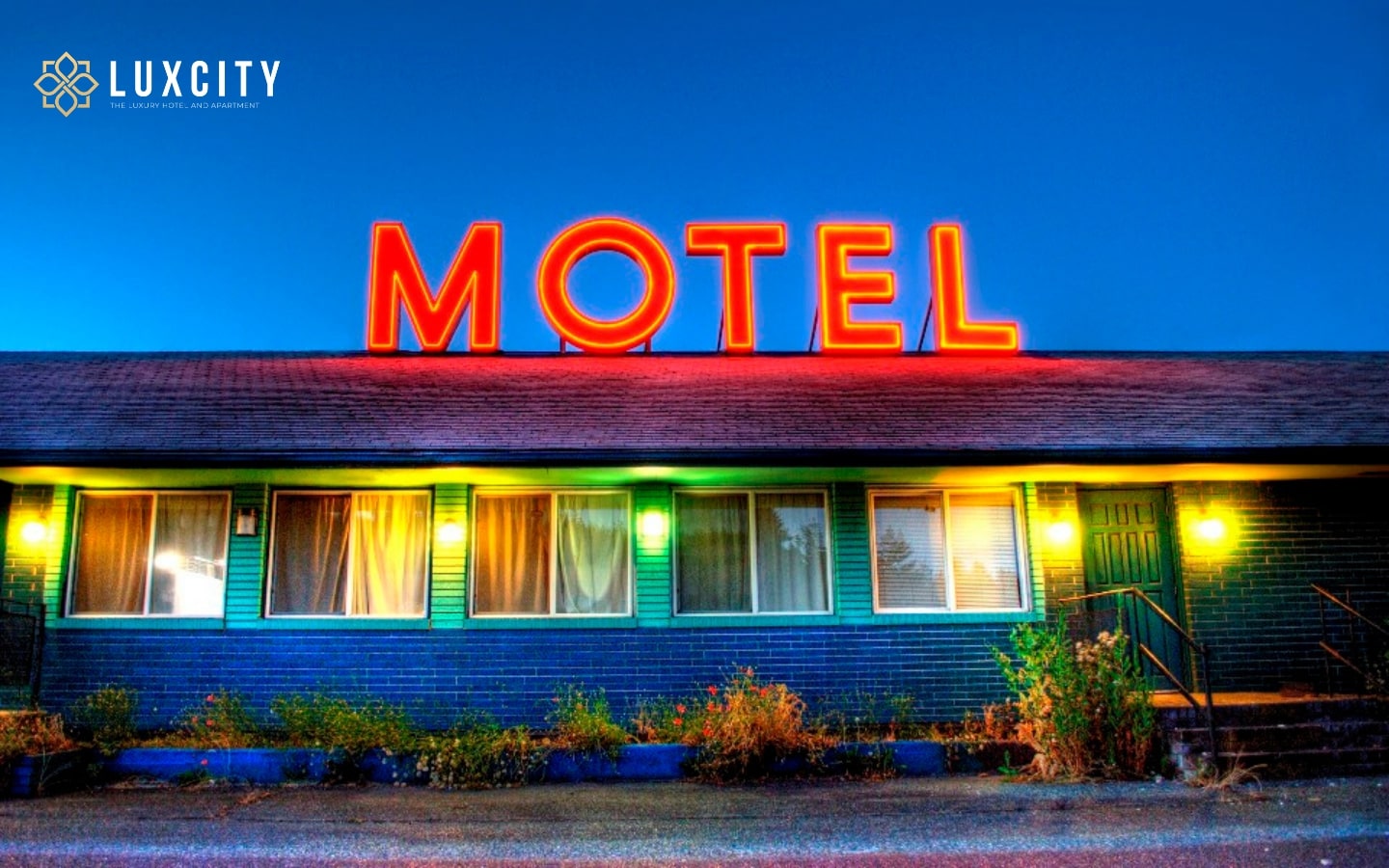 What is a motel?
What is a motel? The motel is a combination of two words Motor and Hotel. Guest accommodation with a fairly simple structure, small scale, located next to national highways for visitors along the way who need temporary accommodation. Normally, a Motel will have 10 - 20 bedrooms and share a parking area for cars, motorbikes, motorbikes... right in front of the door. Motel guests usually arrive late at night and leave fairly early the next morning.
The concept of Motel appeared in 1950 by the founder of Holiday Inn corporation - Kemmons Wilson. During a vacation trip, he found that motels along the way were small in scale, and expensive, but with poor service quality while the US government was implementing the policy of widening the interstate highway. Therefore, Kemmons Wilson immediately seized this opportunity, along with some other investors opened a series of motels along the highways with criteria of comfort and affordable prices. Over the next 10 years, 1,000 Motels sprang up across the United States and gradually expanded to many other countries. The motel has also become a familiar term, a popular type of accommodation chosen by many people.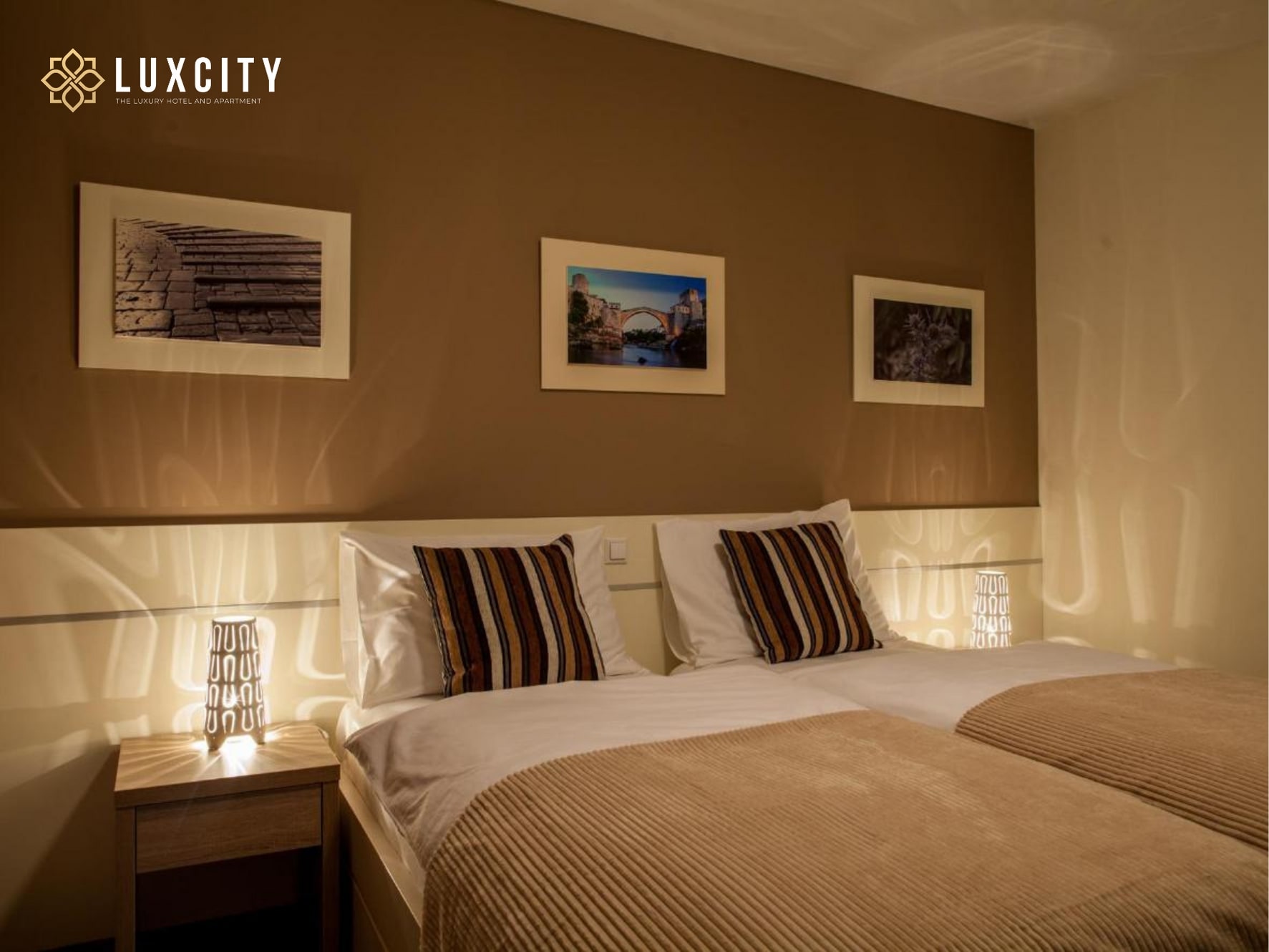 Motel features
Location
Because the characteristics of this type of accommodation service are mainly focused on customers who are temporary visitors, temporary residents, and overnight stays, they are often located on empty highways, near gas stations, or in suburbs. in urban areas, along national highways in rural areas,...
In terms of scale: Motels are not motels, luxury hotels, provide high-class utility services, so they are usually simply decorated, most of the items used in the motel are necessary for basic activities. everyone's copy. A Motel usually has a size of 10 to 20 rooms to ensure the best management and service. In front of each Motel is usually a parking area, especially a large car park. This is a highlight that not every hotel can meet.
Most of the rooms at the Motel provide a full range of basic necessary personal services for people to live, such as beds, televisions, toilets, and canteens,... Because this is a type of business. Small-scale accommodation business, so everything here is usually kept as minimalist as possible. However, it is not because of convenience and bad quality, that the Motels meet the convenience, cleanliness, and comfort for customers. In addition, the service staff at the Motel are not many, usually, only 1 or 2 people look after, receive customers, arrange rooms, guide, and clean when necessary. Even, though a few Motels have few rooms, the Motel owner can take over this part of the job so that there is no cost to hire staff.
Price
With very few additional services, plus the target customer segment is the budget customer segment, so the price of overnight accommodation at Motels is quite cheap, usually by the hour.
Service staff
Unlike hotels with dozens, even hundreds of employees from many different departments, well-trained, professional service style; Motels usually have only 1 or 2 employees (sometimes only the Motel owner) who are responsible for all guest service tasks, from receiving requests, handling needs to cleaning up after the stay.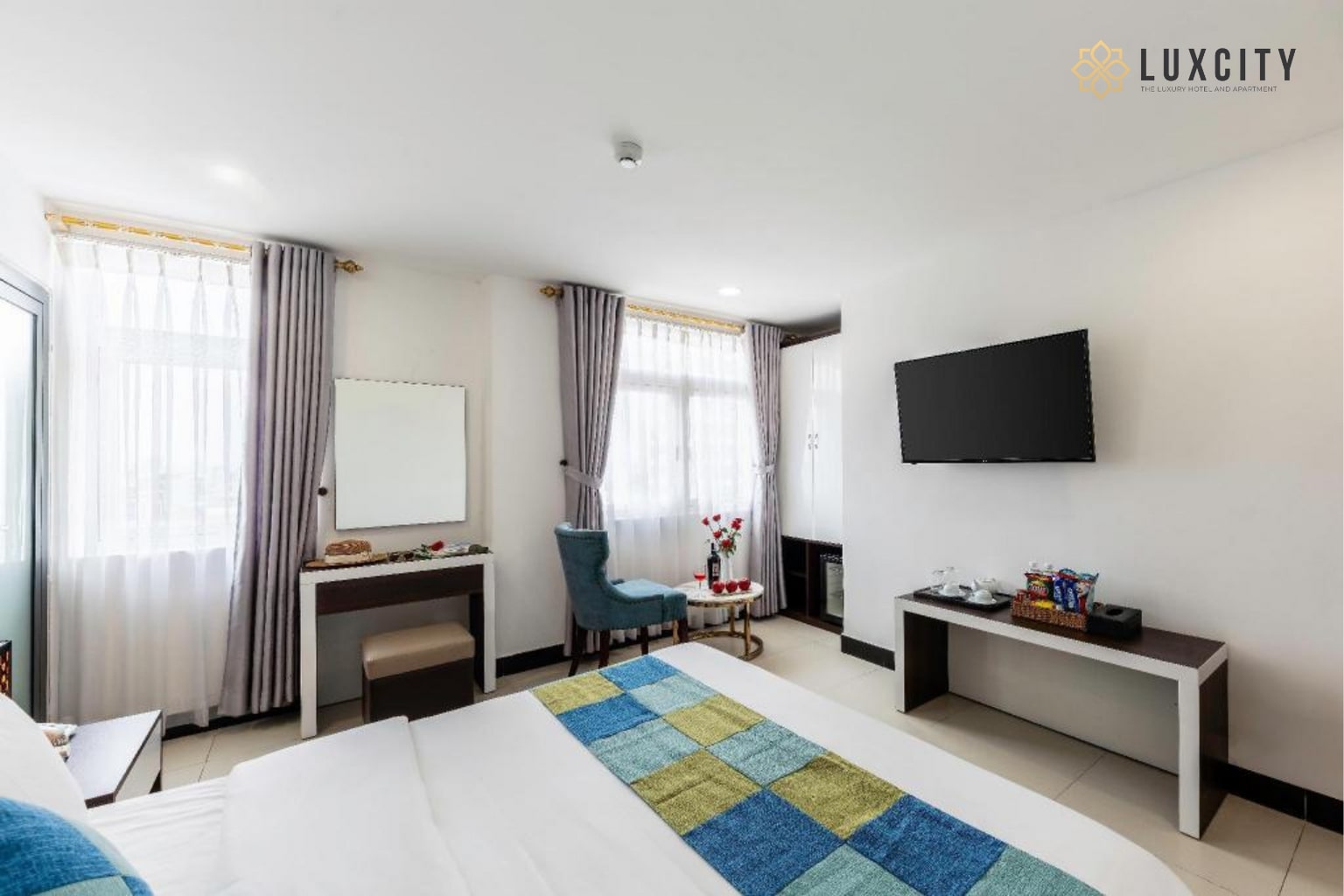 Outstanding advantages that Motel brings
Convenient and reasonable location
Most motels are built relatively close to major tourist attractions or vacation spots. Because most people want to choose a motel that is not too close to saving money and not too far to avoid wasting time traveling. You can easily find Motel everywhere even without using Map. Because of this convenience, Motel also appears more, remember to choose carefully before deciding.
Motel prices
The second outstanding advantage when staying at a Motel is that the room rental is extremely affordable compared to other forms of accommodation. You only need to spend a few tens of thousands to hundreds of thousands of dollars to be able to own an overnight stay at comfortable motels along the way. Moreover, Motel's rent is also much more flexible. You can choose to rent by the day or by the hour.
Low price but still attractive offer
You can easily find many motels on the same route or area. Therefore, the number of incentives that Motels offer to compete with each other will bring many benefits to you.
The infrastructure
The common point of all motels is that they are built in the style of high-rise buildings, but the number of floors is not too high. Each Motel usually has less than 20 rooms and the room area is not too large. Moreover, Motels often do not have a separate garage, but often integrate parking in front of the reception rooms. Although the Motel cannot be compared with the hotel in terms of facilities and infrastructure, it still provides basic electricity and water, television, wifi...
Motel room area
The area for each room when staying at the Motel ranges from 12m2 to less than 30m2 (the most common is 17-18m2). The interior is equipped with relatively basic items such as a bed, a wardrobe, and a small bathroom suitable for some people. Currently, most motels in Vietnam are equipped with additional heating and cooling systems to serve the needs of guests.
The quantity and quality of service of Motel
On a small scale, the departments serving resort functions at Motels usually only include housekeeping, reception, and security. Sometimes, these departments will do the job alternately, like 2 receptionists will take turns cleaning rooms and serving guests. Security also supports the replacement of technical staff, room repair, and vice versa. Therefore, the service quality of the Motel sometimes does not meet the needs of visitors.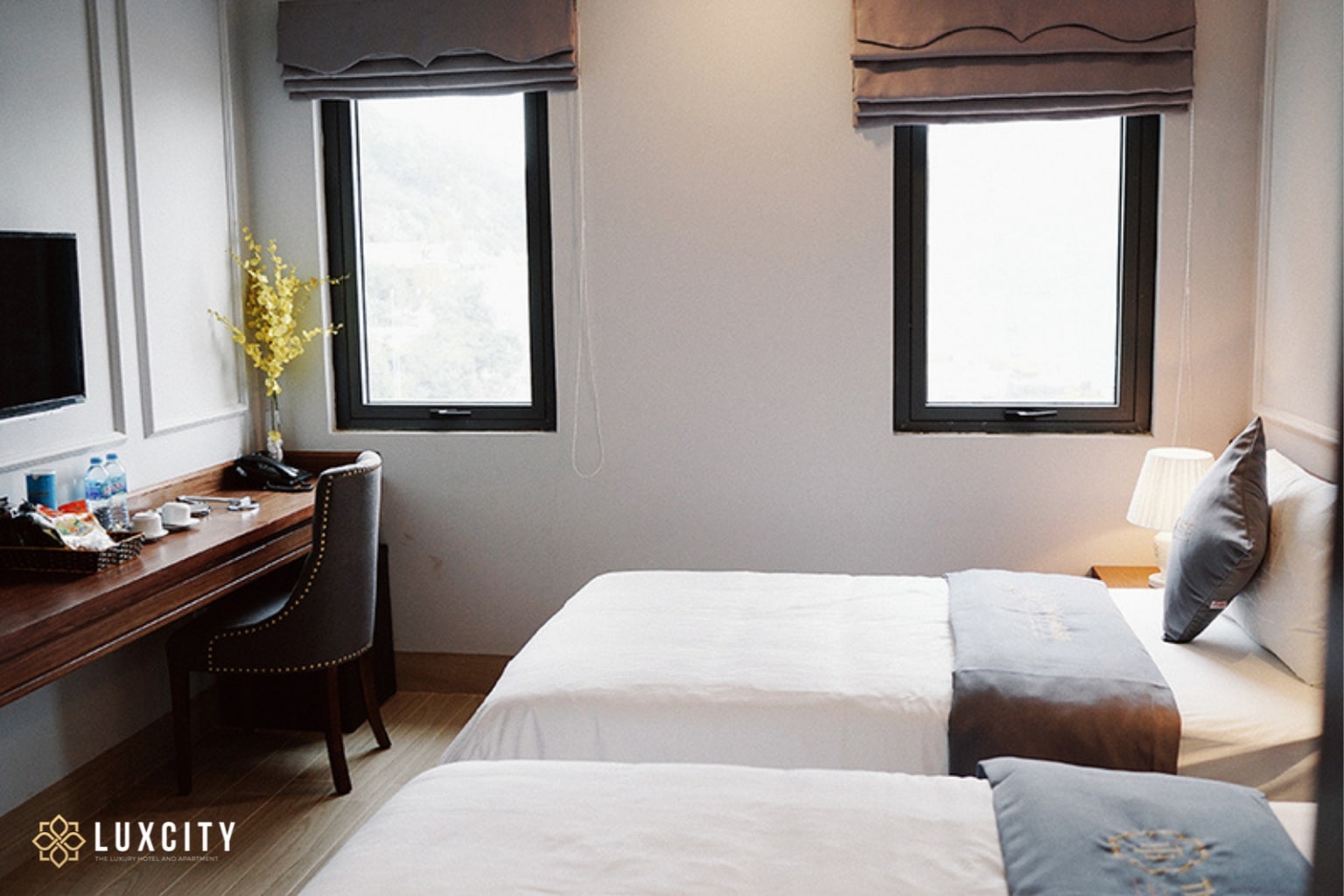 Difference between Motel and Hotel
The hotel was born in 1765 and the motel was formed on the basic role of the hotel. However, over time, the hotel has grown tremendously with a variety of types (boutique hotel, homestay, hostel...), with standards from 1 to 5 stars. Meanwhile, at present, motels are known as a cheap and economical type of accommodation compared to their original meaning. However, you can rely on the following characteristics to distinguish the difference between a hotel and a motel:
Size: each motel usually only has a size of 10 - 20 bedrooms, with a hotel this number is from a few dozen to a few hundred rooms. Currently, according to the star rating standards of the General Department of Tourism, a 1-star hotel in our country must have at least 10 bedrooms).
Location: most hotels are built in convenient locations (tourist attractions, central areas). Meanwhile, the motel is located on the side of the highway where the car traffic area, the suburbs, and the countryside are.
Services: In addition to accommodation services, the hotel also provides other services such as dining, and laundry. Today, the hotel also provides services for outside guests (not staying in the hotel) such as conferences, weddings, spas, bars... But the motel is just a place to sleep for overnight guests, so there is almost no extra service.
Personnel: Due to the simplicity, there are almost only a few employees at the motel who take care of most of the work in the motel. The hotel has a more complex personnel structure depending on the size of the hotel, and a clear division of personnel for each department.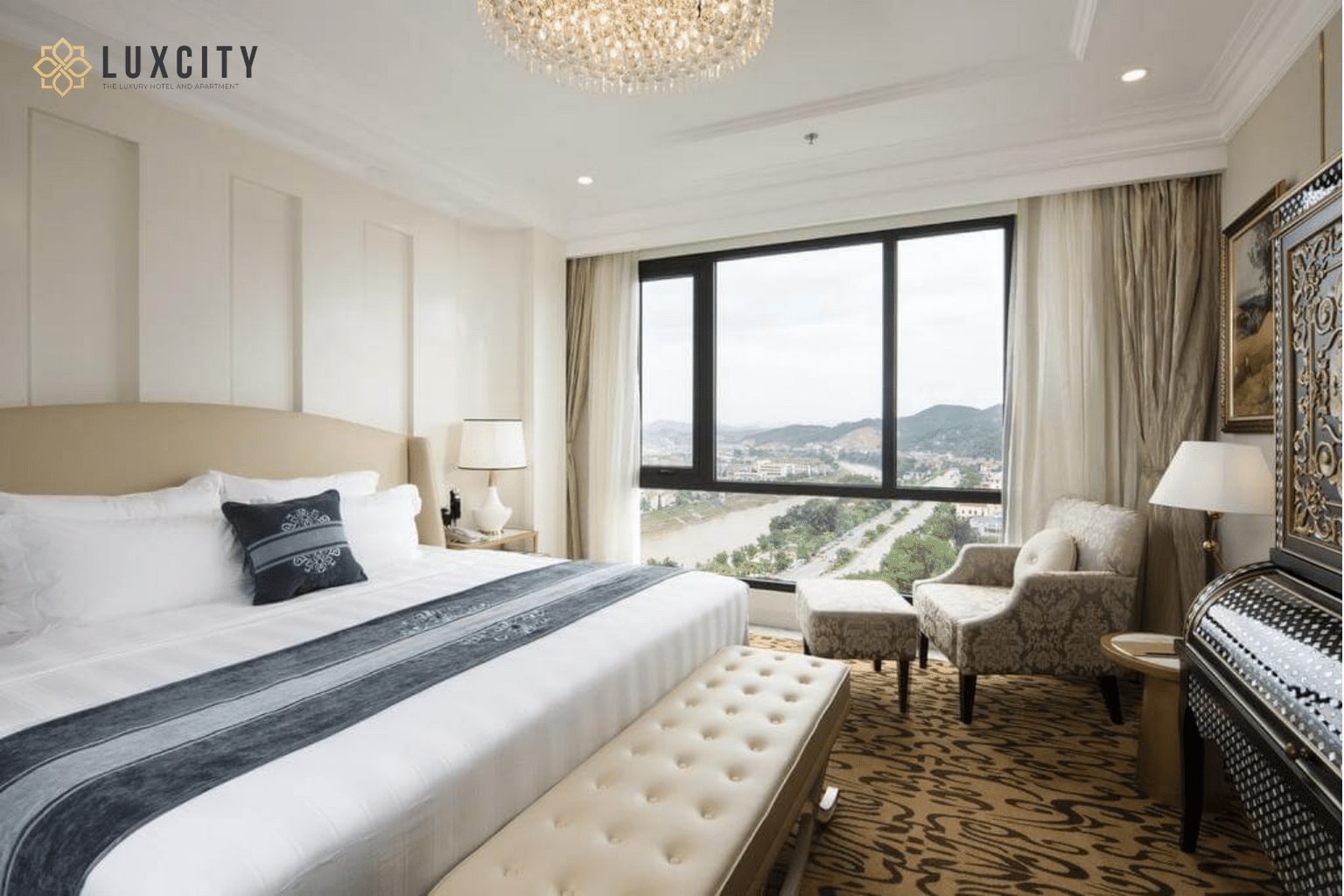 Staying at Motels is the optimal choice for young people who love to explore and are passionate about backpacking. Just spend not too much money, you can completely save a large amount and still have fully-equipped accommodation. However, growing up in so many Motels in a short time makes visitors sometimes wonder. So, please read the review in advance and call to check the quantity and quality of the room before coming. If you have any questions, please contact Luxcity for immediate answers.