2022-07-24
Top 5 Best Singapore Restaurant In Phnom Penh You Shouldn't Miss
The best Singapore restaurants in Phnom Penh will transport you back to the island country without a plane ticket. Most of these dining spots serve hawker-style cuisine with the blissful flavor profile of a homemade meal. It's simple, tasty, and economical.
Unlike some of the fine-dining restaurants in Phnom Penh, Singapore restaurants come with a limit. However, some of the spots have been going strong for nearly 20 years and still counting.
Singaporean food in Phnom Penh is distinct and includes elements derived from several Ethnic groups. Some of them inherit a strong influence of the native Malays, a traditional Chinese flare, as well as a subtle Indian color in the cooking.
Here is the truth: there are not many Singaporean restaurants in Phnom Penh, and it is a darn shame. But rest your worries, I have found some of the best and most authentic Singaporean food spots in the capital city so you don't have to, plus what you need to order at every location.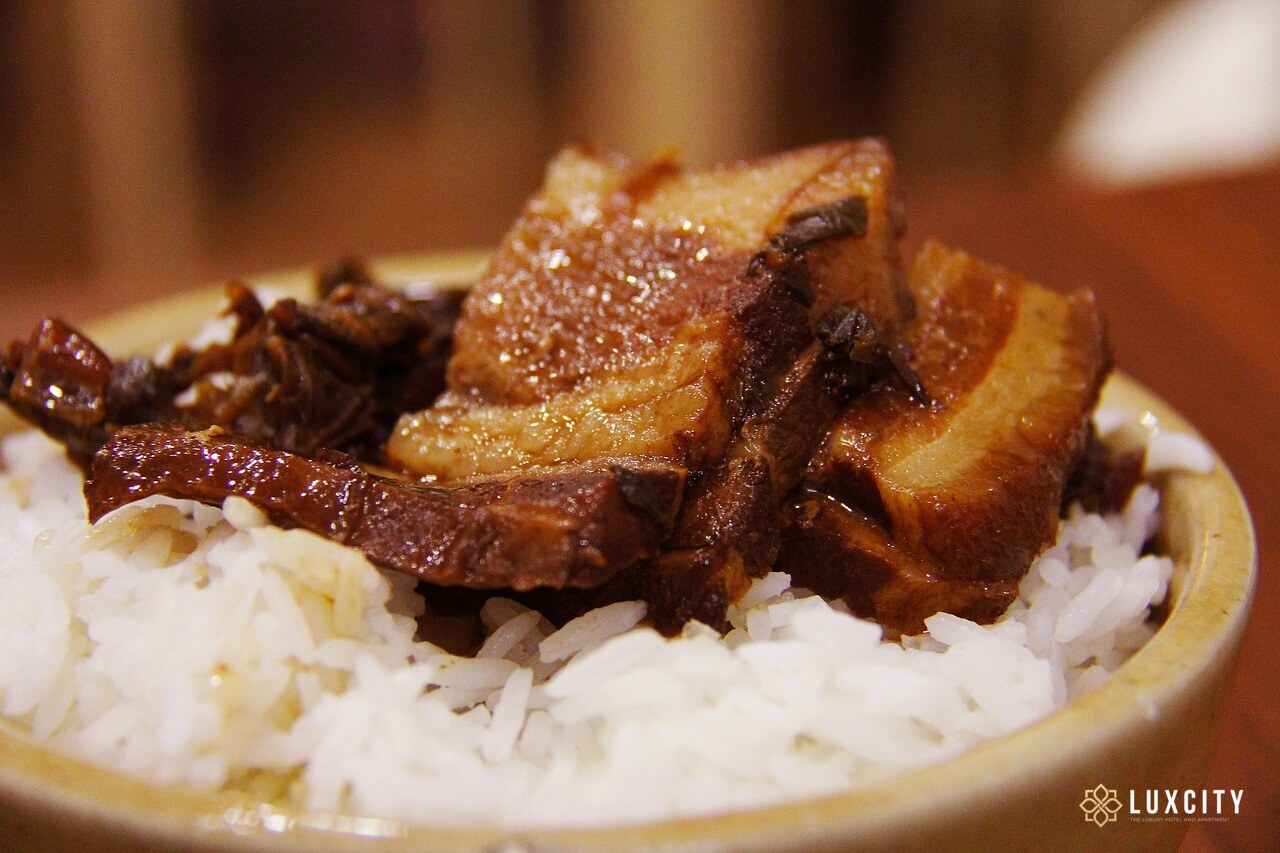 Spice Kitchen
Spice Kitchen has been such an old establishment in Phnom Penh dishing up some really good Singaporean cuisine. As the locals attest, Spice Kitchen was opened in 2005 under the name Asian Spice Cafe. It soon switched into the new name that came along with new homemade recipes.
There are so many food options that will surely have you spoiled. The first time I came over, I was so unsure what to order as the menu was like an epic novel. With all things said, you should go for a serving of Roti if you don't know what to order. The Roti is just perfect and flaky which pairs excellently with the rich, savory, and creamy chicken curry.
Alternatively, Spice Kitchen has a huge collection of everything noodles related. Their soup of egg noodles with fish balls is amazing to start the day. And don't forget to go for some stir-fried morning glory for some fiber fuel.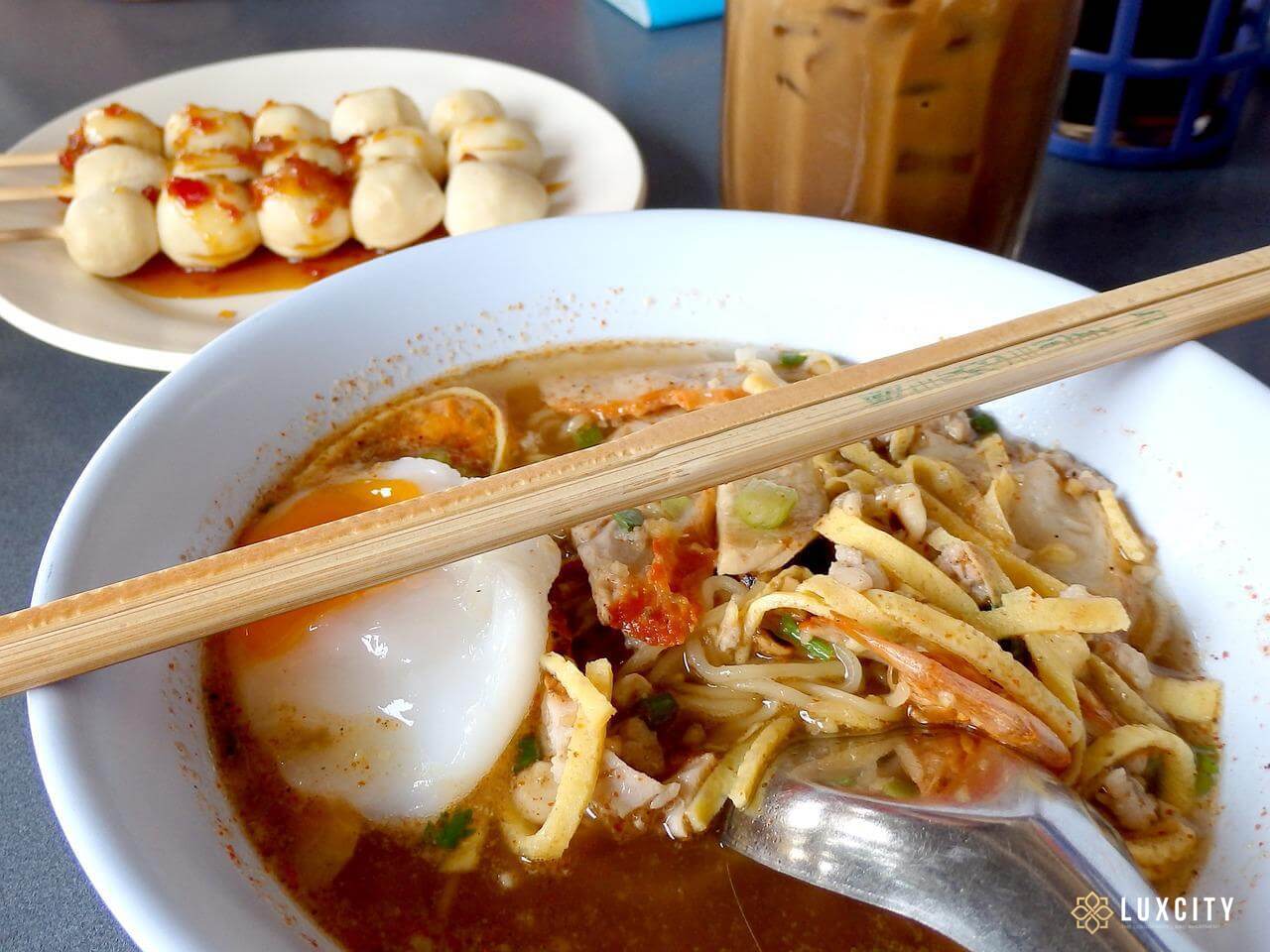 Uncle Fu
Uncle Fu is another staple in Phnom Penh serving authentic Singapore and Malay cuisine. I once made a list of the best Malaysian restaurants in Phnom Penh and Uncle Fu was featured as one of my favorites.
This is easily the most authentic Singapore and Malaysia restaurant I tried in Phnom Penh so far. One of the best dishes that should be on your table the next time you come is Char Kway Tiao. The texture and flavor are created from a proper 'wok hei' and you can easily tell it right away after the first bites. Other than that, the sambal squids pack a savory punch while the oyster omelet is so appetizing.
On top of that, the fish and seafood collection at Uncle Fu is such an epicure collection itself. Sambal La La (clams) prepared in homemade chili pastes and salted egg golden prawns are some of the most drool-worthy calls to keep in mind.
Don't forget that Uncle Fu is closed on rest day which happens on Monday every two weeks. Keep yourself informed with a double check on their website before reserving the table!
Marsiling Drive Singapore Halal Foods
Stop by this quaint, spacious food hall for some Singapore and Malaysian comfort food. Delicious sambal and an ice cold coffee with milk make a nutrition-packed and tasty breakfast to get your day started.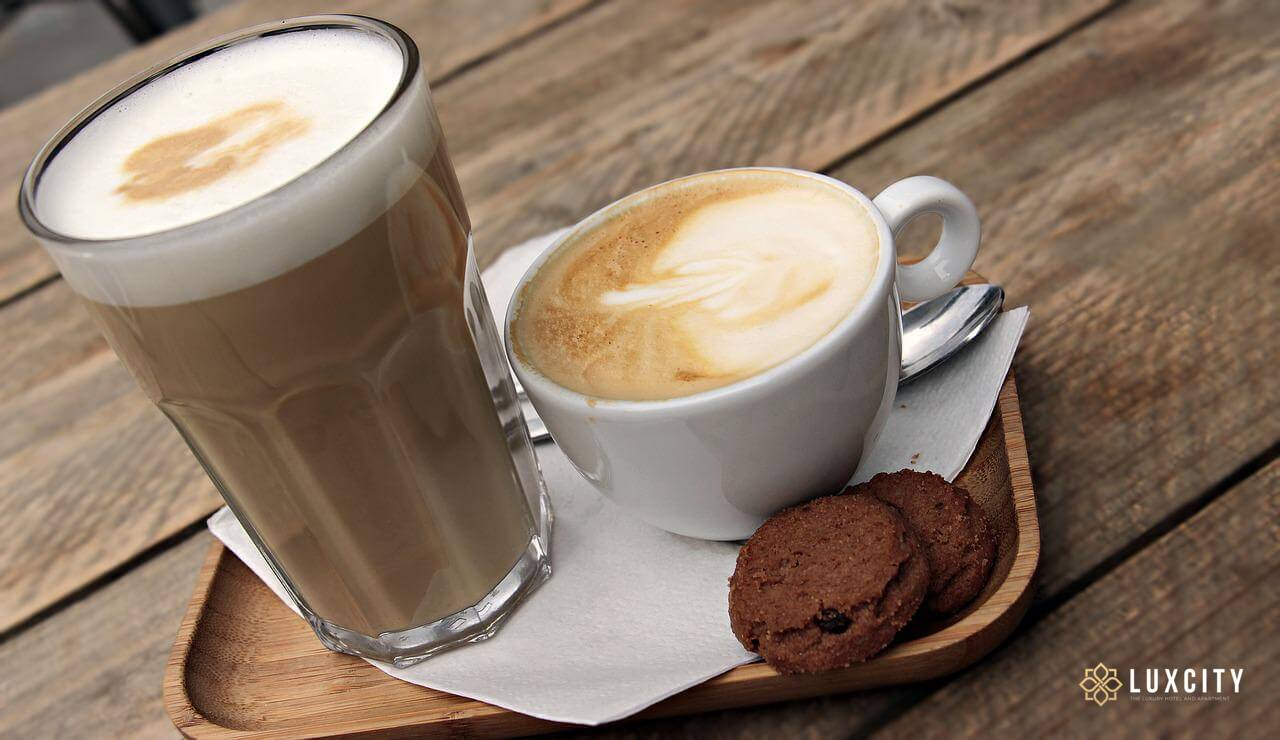 The food spot is located behind the small door of Golden Sorya Mall, a little yet bustling trading hub in the heart of Phnom Penh. What makes it even better is the fact that Singaporean food is not the only thing to be found. Give yourself a treat with an exciting collection of all things Asian-related. From Cambodia to Malaysia, from Singapore to Vietnam, you name it.
The food court is specifically famous for its Breakfast Set. Are any of you out there craving that simple yet filling Kaya toast back home? If that's a nod, then Marsiling Drive is the right place to go.
Another bonus point given to Marsiling Drive is that the staff can speak both English and Malay which makes my life a lot easier whenever I stop by.
Eat Lah - Singapore Katong Laksa
Eat Lah is no stranger in the community of Singaporean food lovers in Phnom Penh. With a clean and modern dining concept, Eat Lah is a nondescript Singaporean fast food restaurant serving all of Singapore's local delights.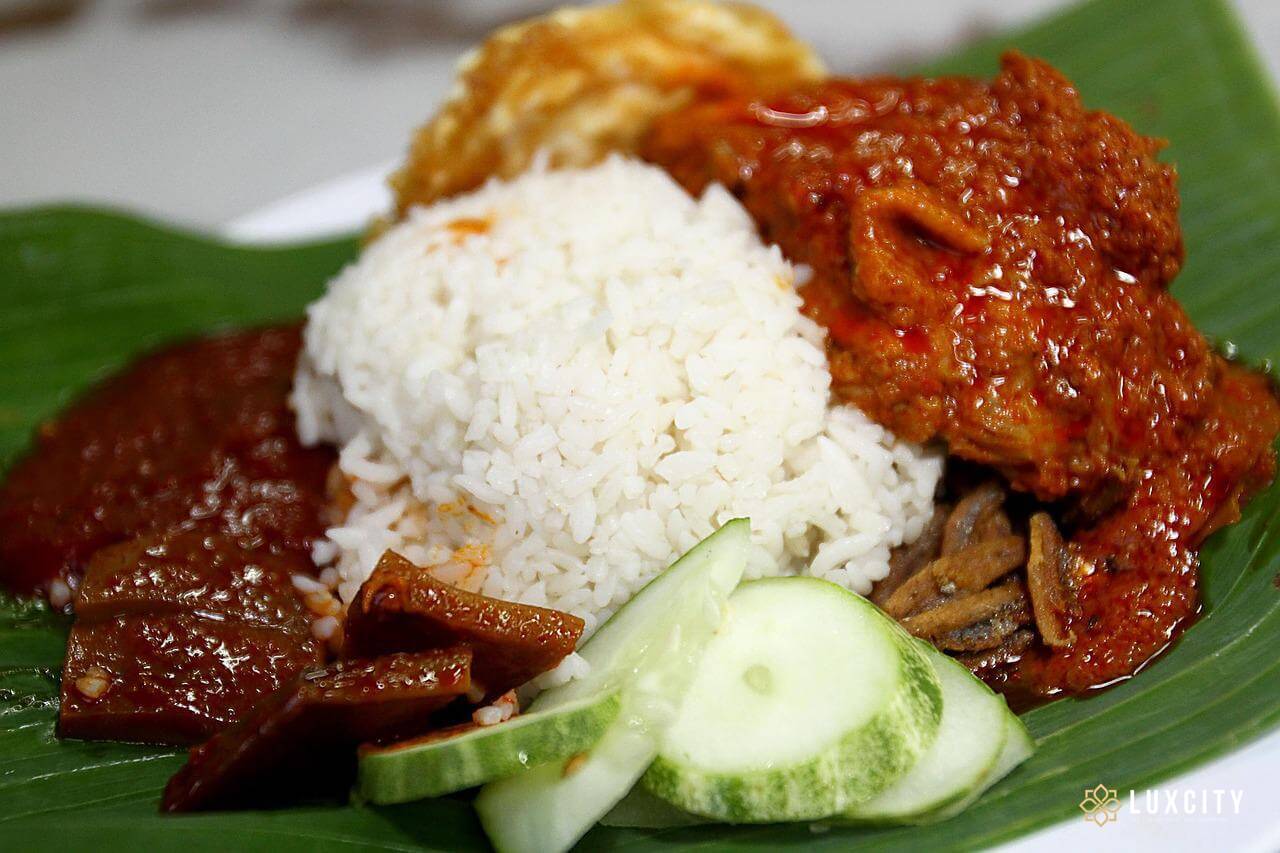 If you're unsure what to order, the chefs recommend Katong Laksa and Hainanese Chicken Rice as some of the absolute must-try options.
The food selection has a strong reminiscence of the authentic taste you're used to backing home. If you drop by during the earliest hours of the day, make sure to have their Kaya toast ready on the table. The poached egg is runny and well done while laksa is spicy enough to give your palate just the right kick before the sweet buttery kaya toast comes in.
That being said, no kaya toast can go without an aromatic cup of Kopi. Also known as Nanyang Coffee in the local language, Singapore Kopi is added with sugar during the roasting to give the unique char-ness and bitterness taste. Even though the Kopi I got served at Eat Lah doesn't do enough justice, it's still a good call to give your morning an energy pump.
Soon Heng Bak Kut Teh
Tender pork ribs are braised in herbal tea for hours. At the end of the day, you will have an amazing steaming soup with a taste of Singapore to inspire your palate.
This is the beauty of Bak Kut Teh, a savory heat-quenching soup that takes the world by storm.
Open by Andrew and Piseth, Soon Heng Bak Kut Teh sources the best local ingredients they can find, most of which are imported from the home mother to ensure the authentic flavor of the pork rib soup.
Located within The Bridge area, the soup at Soon Heng Bak Kut Teh has a peppery and milky base. It is definitely a perfect match of garlic and pepper aroma that tingles your palate.
If you're dining out with a big group of family, there are surely many other choices to throw a feast. From braised duck to thin salted noodles, from pork belly to stir-fried bok choy and steam rice, you name it.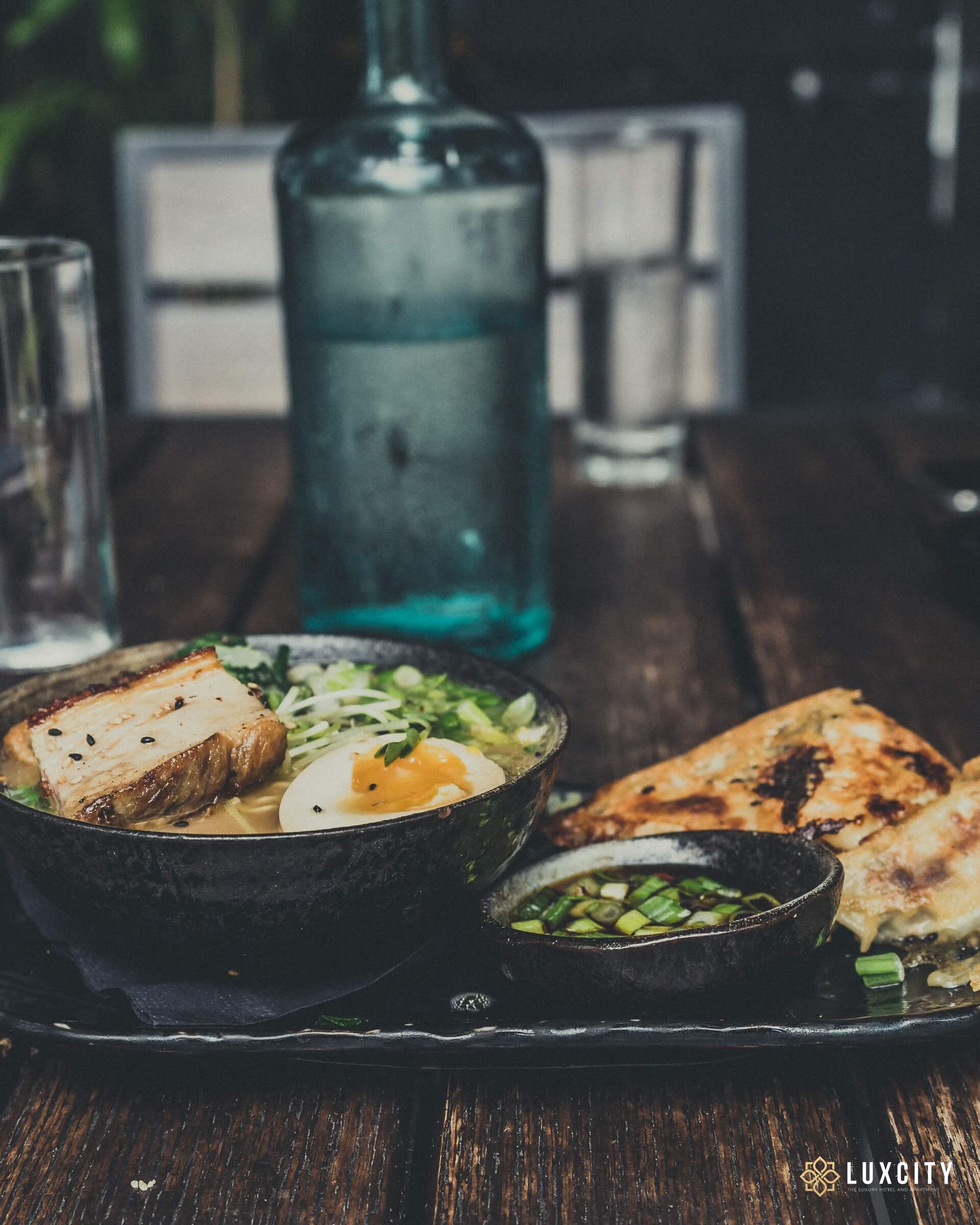 The five Singapore restaurants in Phnom Penh above are all my favorites and I hope you'll feel the same. Don't forget to hit them up for a reservation before coming!
Learn more: