2022-06-17
The best Vietnamese restaurants in Phnom Penh: Outstanding features of Vietnamese cuisine
Vietnamese food not only brings out the best of its culture, but it also takes on the best of other cuisines. As a result, the Vietnamese people's food culture has grown in popularity, with many dishes ranking high on the list of votes. It is not surprising that Vietnamese restaurants can be found in many countries around the world, particularly in Phnom Penh. So, in today's article, we'll learn about the Vietnamese restaurants in Phnom Penh with Luxcity, as well as the reasons why Vietnamese cuisine has reached such a high level.
Learn More: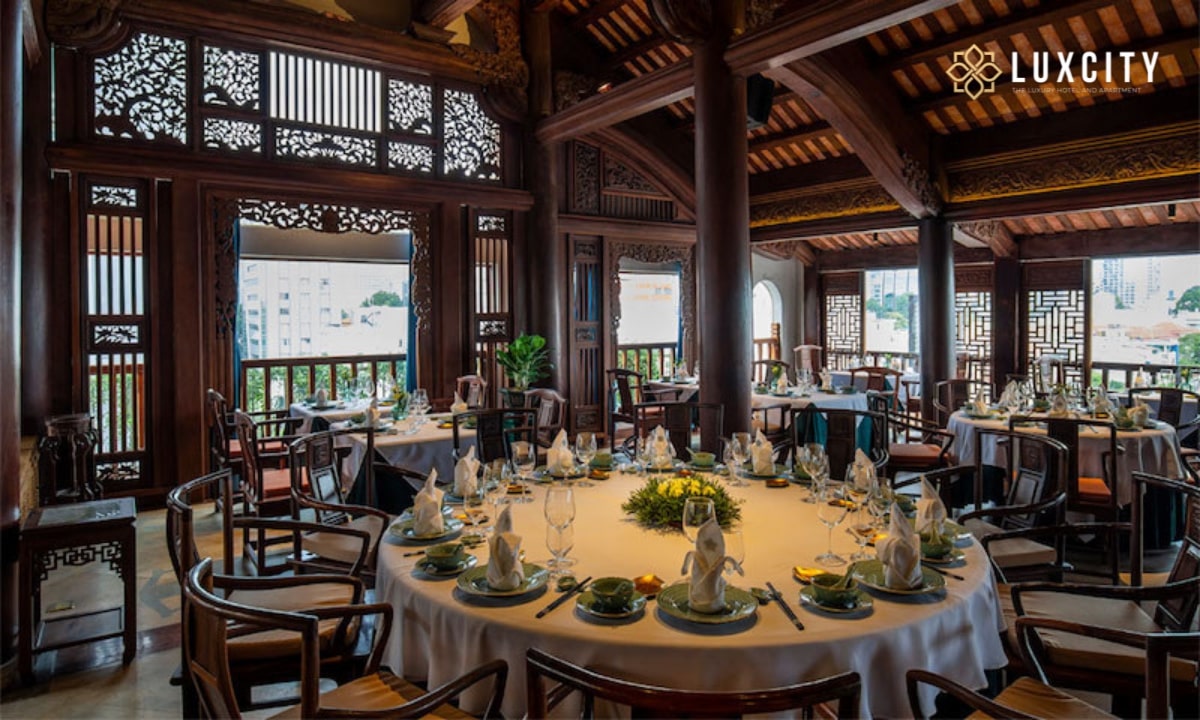 Outstanding features of Vietnamese cuisine in Phnom Penh
The unique and outstanding features of Vietnamese cuisine are reflected in each region according to the North Central South region. Not only strange with unique delicacies, but the cuisine of the Vietnamese people also attracts everyone thanks to the harmonious combination of ingredients and seasonings. The highlights of Vietnamese culinary culture ever since and in the eyes of international friends are:
Long-standing culinary culture
Since the country was formed, Vietnamese cuisine was born accordingly. Over the years along with historical anecdotes, the cuisine has changed a lot according to the progress and creativity of people.
Vietnamese dishes are increasingly known and honored by friends around the world as the nation's own culture. Today, the Vietnamese people still preserve the traditional culinary and cultural characteristics that our ancestors left behind. However, that does not mean that our country's cuisine is outdated and outdated. Inheriting and promoting tradition, Vietnamese people continue to create and accept culinary quintessence from other countries to create unique dishes.
Food processing
Vietnam is a country with a wet rice civilization for thousands of years, so no matter what traditional festivals, it is indispensable for dishes cooked from rice. Vietnamese people have many different ways to cook very unique rice. In addition to the usual way of cooking rice for all people in the country, some places are creative in cooking methods or accompanying ingredients, such as rice water,...
If talking about the traditional food from rice the Vietnamese people must be about Banh Chung, and Banh tet, dishes that represent heaven and earth according to the ancient concept. The dishes look simple, but they require a step-by-step, ingenious process of making cakes. The filling can be made from meat or green beans, the outside is rice and wrapped in banana leaves, tightly tied with peanut string.
Not only that, but Vietnamese people also have many creative cooking forms, especially for the culinary culture of the Central Highlands or some ethnic minorities.
Harmonious taste, good for health
From simple to sophisticated dishes, Vietnamese people have a harmonious combination of five flavors sour, spicy, salty, sweet, and bitter. That's why foreign tourists are often surprised and impressed by the Vietnamese way of processing and marinating spices. Vietnamese cuisine is created from the yin-yang philosophy similar to Asian countries. Cool dishes such as ducks and snails will often combine hot spices such as laksa leaves, ginger, lemongrass, chili, etc. This is a special highlight only in Vietnam.
With a variety of ingredients, mainly vegetables, tubers, seafood, fish, and meat,... Vietnamese people always have ways to change and combine to make extremely attractive dishes. Moreover, Vietnamese cuisine in the world is considered to be low in fat and good for health. Unlike many Western countries that use a lot of ingredients from meat or fat like China, Vietnamese dishes prioritize foods with limited fat, combining many alternative ingredients to balance nutrients.
The Vietnamese people used to think that eating is to be full, so the top priority is that the food must be delicious. However, when society is increasingly civilized and modern, the cuisine developed to a new level, and Vietnamese people also changed their thinking. To have a full, happy and healthy life, food must not only be delicious but also nutritious.
Diversity
Vietnam is considered one of the countries with rich and most diverse cuisine in the world. Vietnam has 63 provinces with 54 ethnic groups living along the length of the country from North to South. In each place, each ethnic group has different ways of preparing dishes with different ingredients.
It is this that has created a Vietnamese cuisine that is not only attractive but also rich according to the specific characteristics of each region and each ethnic group. Many domestic culinary experts have commented that Vietnam can treat international diners to dozens of meals without fear of duplicate dishes. This proves the diversity of Vietnamese cuisine in the world.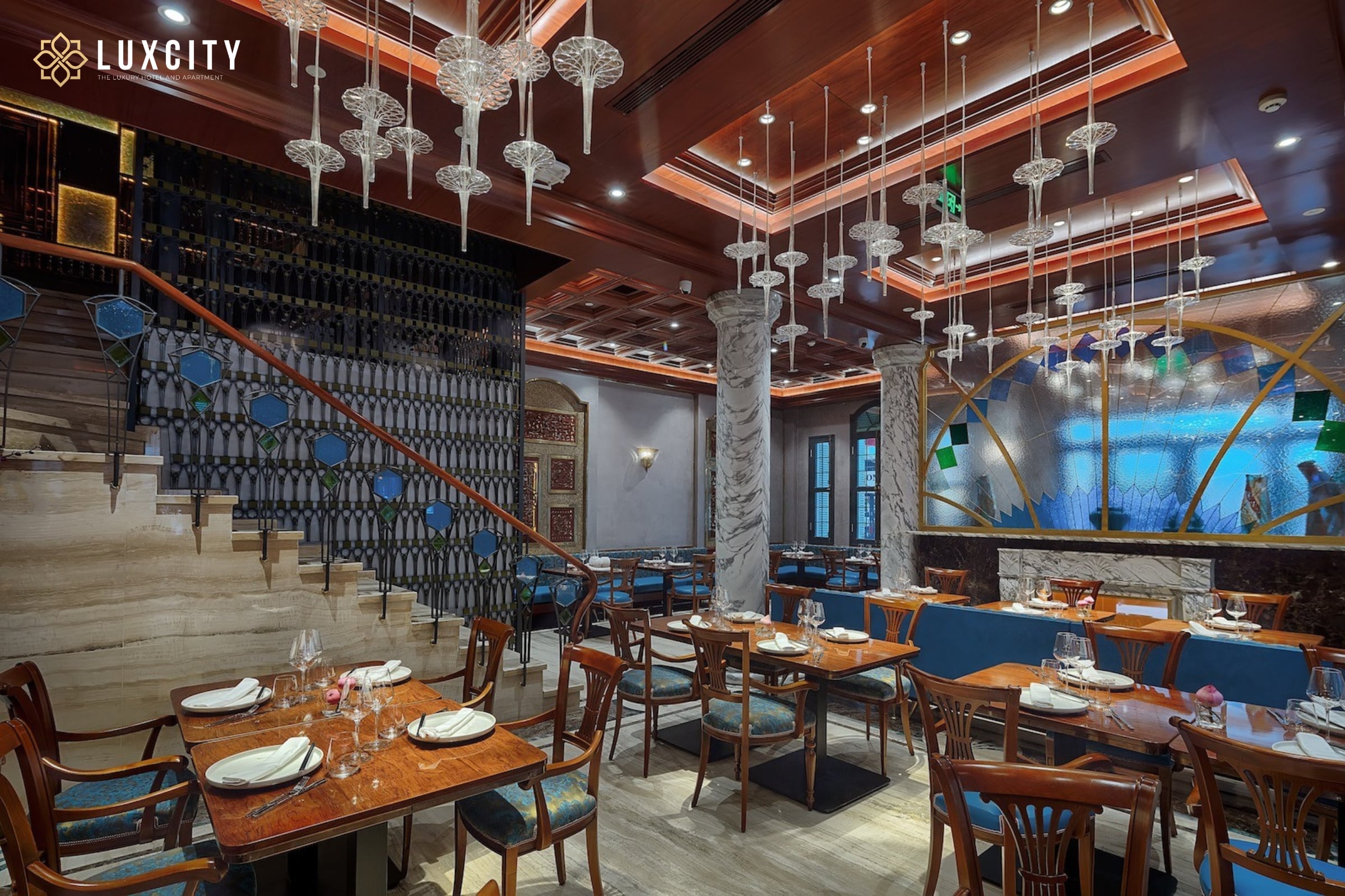 Vietnam's own "specialties"
There are things you see very every day, rustic and familiar to Vietnam, in the world, tourists have a more interesting way of seeing.
Coffee culture
Coming to Vietnam without enjoying coffee toad, Saigon iced coffee,... would be a big omission. Coffee is available everywhere, however, the flavor of each country is different.
Today's busy life has caused many old features to be deformed, but the Vietnamese coffee culture remains the same. Despite the busy work, quick coffee in a disposable paper cup, and a loaf of noodles full of meat, rolls, and vegetables,... is enough for a busy person's breakfast.
Dipping sauce
In Vietnamese cuisine in the world, the dipping sauce is very famous. Each Vietnamese dish has a different way of mixing the accompanying dipping sauce, which is both strange and balanced in taste and adds richness to the dish.
Vietnamese fish sauce can be considered a specialty that attracts international customers. The traditional fish sauce villages of the nation have been formed for a long time and the people are always aware of preserving the culture that our ancestors have left. If you think that Vietnamese fish sauce is the same everywhere, that's a huge misconception.
Even in the same locality, each craft village and artisan has a very special method of creating a fish sauce. Building and developing famous fish sauce craft villages in Vietnam is always in the strategy of economic development, culture, and tourism in many localities and the whole country.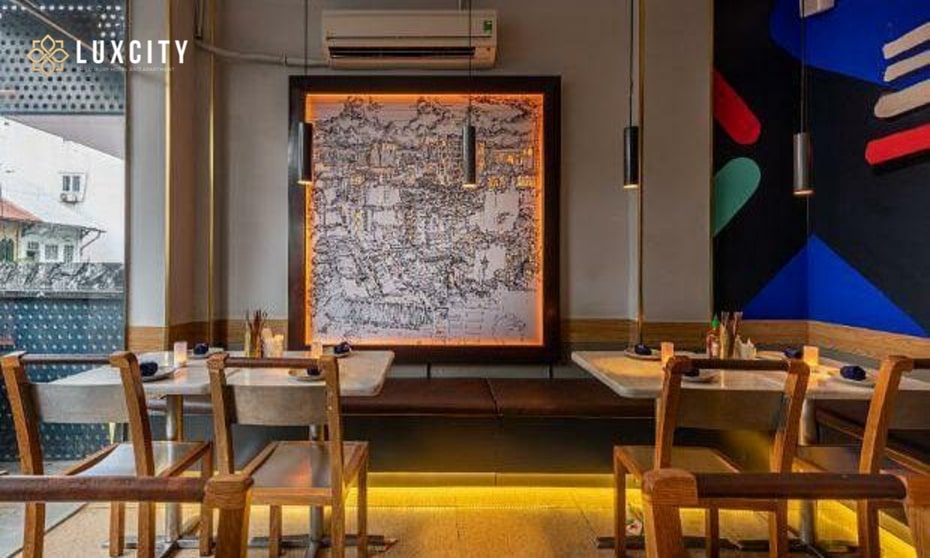 Dishes that can be found at Vietnamese restaurants in Phnom Penh
If you want to tell all the dishes that make up the cuisine of the Vietnamese restaurant in Phnom Penh, it is impossible to tell them all. Although Vietnam is only a developing country with a relatively small area on the world map, when it comes to names, friends on five continents always praise its people, culture, cuisine, etc. scenery,... Famous dishes of the Vietnamese restaurants in Phnom Penh.
Bread
In Vietnam, bread is a very everyday, rustic, convenient dish and appears everywhere from villages to cities. However, many famous foreign newspapers cover them with full praise. Vietnamese bread is also ranked by the American newspaper Fo'dor Travel in 2016 among the top 20 best street foods in the world.
Noodle Soup
Pho is a typical and idyllic dish of Vietnamese people for a long time to the present. Hanoi is famous for pho because the people here still retain the full flavor according to the traditional way of processing. Vietnamese pho is extremely famous in foreign newspapers and is one of the three dishes ranked in the top 100 most delicious dishes in the world.
Bun cha
The name bun cha is mentioned by foreign diners. This dish is appreciated for the harmony between sour, spicy, salty, and sweet flavors. The bun cha was told more by domestic and international people after the visit and enjoyment by President Obama and his accompanying chef.
Spring rolls
In 2011, spring rolls of Vietnamese cuisine were ranked by CNN in the list of 50 most delicious dishes in the world. Not only that, but many world travel sites also introduce Vietnamese salad rolls so that diners have the opportunity to find and enjoy them when coming to our country.
Pancakes
One of the typical dishes representing Vietnamese restaurants in Phnom Penh is Pancakes. This is a specialty of Western cuisine in particular as well as the Southern region in general. However, if you visit localities in the Central region, you can still enjoy Pancakes., but each place will have different processing methods, ingredients, sauces, and accompaniments.
Quang Noodles
One of the most mentioned specialties of Vietnamese cuisine is Quang noodles. It seems that no matter who comes to Quang Nam, the first dish that comes to mind will be Quang Noodles. Noodles are made from rice. Other localities can still process this noodle dish, but with the flavor, specificity, and true "quality" of Quang noodles, only Quang people can do it.
Quang noodles are included in many literary works when talking about the history or culture of the people here. In the world, Quang noodles are voted as one of the 12 dishes with Asian culinary value.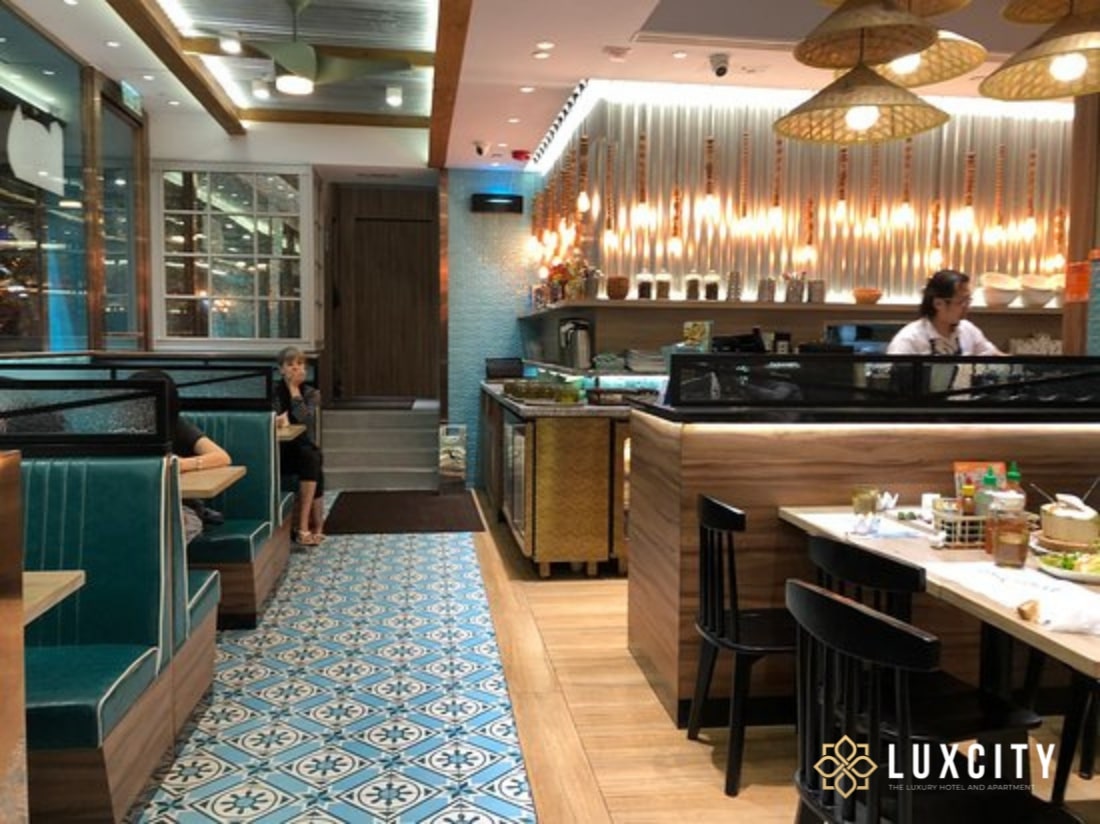 Top 3 best Vietnam Restaurants in Phnom Penh
Restaurant 113 in Phnom Penh
According to a Vietnamese tourist, the weather in early summer, the sun was shining, but the Vietnamese restaurant in Phnom Penh on Road 113 Phnom Penh's capital still had a lot of foreign tourists waiting in line to arrive. Buy rice to enjoy Vietnamese food.
That persistence probably comes from the simple, familiar, and very Vietnamese restaurant space, especially the familiar Western flavor of Cambodian cuisine. Making any visitor, especially Vietnamese tourists, feel familiarity when visiting.
Those are tables and chairs made of lovely bamboo and rattan, Vietnamese rustic beauty, on the walls are arranged by the owner of Vietnamese country paintings or strings of dried garlic or fried onions with an irresistible scent.
The weather in Phnom Penh is as hot as the summer in South Vietnam. But the special thing is that the shop owner still wears long clothes with a mask and carefully enters the kitchen.
All the dishes here, as shared by the owner, are imported with spices from Vietnam. Each bunch of water spinach to the taro roots and especially the processing method completely follow the same steps as in Vietnam. Food is always in the freshest state to create the most delicious Vietnamese dishes.
Some attractive dishes, that attract many customers to order at the restaurant are boiled water spinach, stir-fried water spinach with garlic, braised pangasius, goby hotpot, cakes, and beef noodles...
If you come to Phnom Penh, don't forget to stop by Street 113 to support Vietnamese restaurants in Phnom Penh with Western dishes for children far from home!
Lucky Pho
Pho is known to be a unique dish of Vietnamese people, in the capital of Phnom Penh, there are also quite a few Vietnamese living, so pho has also become a famous dish here.
Pho Lucky is the most laid-back and friendly eatery in the city. Therefore, the shop has gained a solid position in the hearts of tourists from all over the world. This is useful Cambodia travel experience information for you.
This is a Vietnamese restaurant in Phnom Penh run by a Khmer family. The elderly slowly pick up the price, the mother prepares the meat to put in the pho, and the children bring each bowl of pho to the table together while the father takes care of collecting money and managing the delivery. All contribute to creating a delicious bowl of pho and make your Cambodia tour more wonderful.
The noodle dish is presented very well and is accompanied by a plate of fresh chili peppers with bean sprouts, raw vegetables, and onions. If you travel to Cambodia but crave delicious Vietnamese food, remember to come to Pho May restaurant to enjoy it.
The restaurant is in the center of the country of pagodas and towers
The restaurant's space is decorated with a harmonious combination of Vietnamese and Cambodian cultures, so it brings a sense of familiarity but is also very new to Vietnamese tourists.
Broken rice, steamed rice with attractive savory dishes such as braised fish, fried squid, boiled meat with shrimp paste, water spinach sautéed with garlic, shrimp rim, sour soup with snakehead fish... are the most popular dishes.
There are also unique dishes such as pork noodle soup, Hue beef noodle soup, bun cha, wonton noodle soup, crab noodle soup, and tea... along with some delicious Phnom Penh dishes. All dishes at this Vietnamese restaurant in Phnom Penh are decorated with a very special Vietnamese character.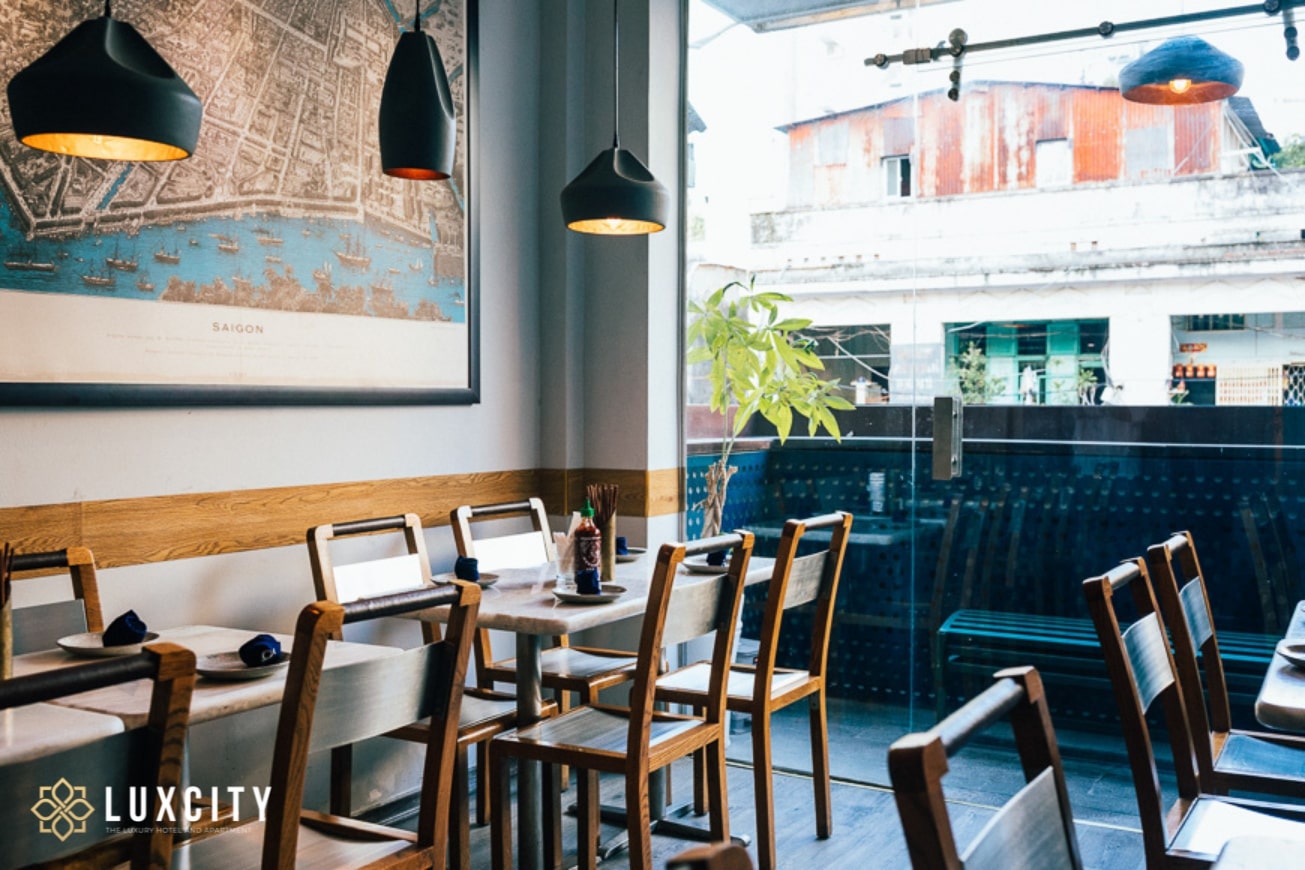 In addition to the typical dishes for Vietnamese cuisine mentioned above, there are many other names such as Hoi An Cao Lau, Trang Bang Banh Soup, Hue Beef Noodles, Ninh Binh Burned Rice, Hanoi Noodles, Gia Lai Dried Pho. The culinary characteristics of each region of Vietnam contain cultural quintessence, expressing the deep national identity and the wealth and prosperity of a country of thousands of years of civilization. If you are interested in restaurants in Phnom Penh as well as Vietnamese cuisine, then please refer to our recent article. If you have any questions, please contact Luxcity for answers.
Read more travel articles in Cambodia and inspiration from Luxcity.com.